Main
AUTOCON LA 2014
By
|
  It's crazy to think that the last time I was at Autocon was  3 years ago. Time flies by fast, one day you're complaining about car shows the next day you're helping host one. It has really changed my perspective of car shows and now I fully understand the stress and headaches of running a car show. I apologize for what I've said back in 2011 about this show. I was young, dumb and a wreckless keyboard warrior. Even though apologies are way too late now, I hope this picture of a sad chocolate Labrador will make up for it.
The morning started like every other car show, early as fuck roll in. The process for check in was pretty quick and we got set up within 20 minutes of checking in.
Hundreds of cars were pouring in through this gate. I hate commenting on about cars because all I can really say is what kind of car it is and what wheels it has. So, I'll just comment here and there if I really have something interesting to say.. which is never.
I want this diffuser bad.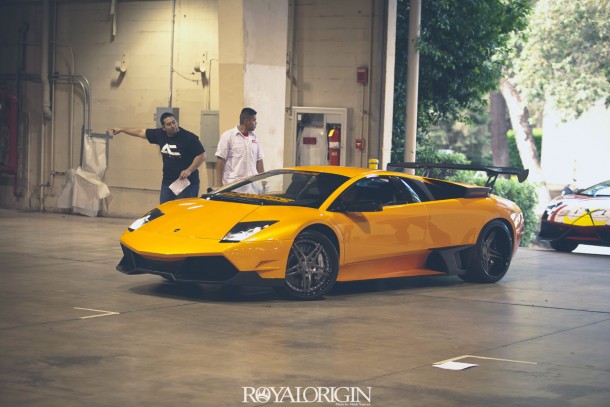 So many Lambos at the 88 Rotors booth. That whole section was money.
Mismatched wheels? You're totally going to lose some style points when the judges come around.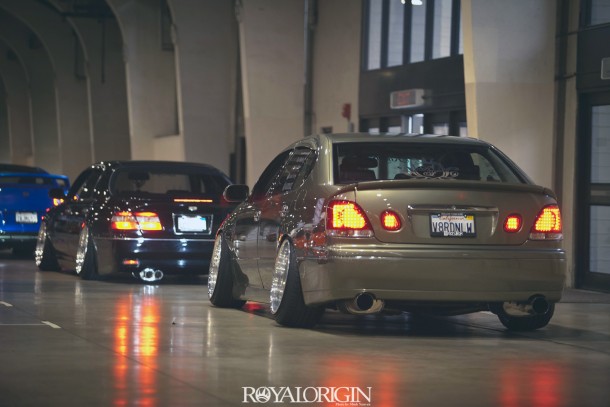 Aired up and still a lot of camber. VIP cars from Royal Flush.
Man what I would do for a set of any of these wheels… The things I would do..
Johnne keeping his Infinite wheels clean.
 Johnne's E60.
 Infinite Wheel Werks.
These Volk ZE40s are on point.
Ryan Gold's EVO X now on some Enkei RS05RR and a nice wrap. 
Lexus Prius?
Instantly became my favorite MR2 because of the deep dish Work Equips.
Marcus Cooke's supremely clean G35 now on Air Lift. Height looks the same to me when it was static, but a mm of clearance makes all the difference to the driver.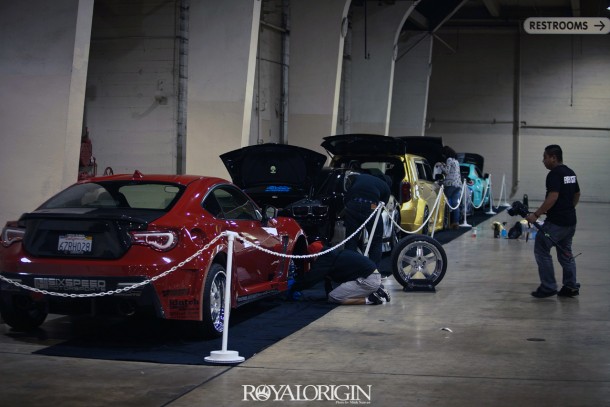 Car show people are serious. If only they kept their homes as clean as their cars. Am I right ladies?
I believe this is a Mini Cooper truck? This thing rocks.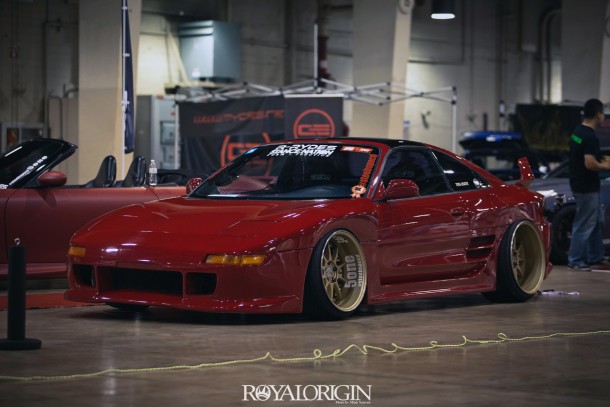 Mr. OC Food and Drink Specialist, Mr. Armand Pranadi.
Man this 370z is so cool. I only saw it during the roll in and it kinda just disappeared from there.
I don't know why, but I really dig this photo.
A line up of quality builds.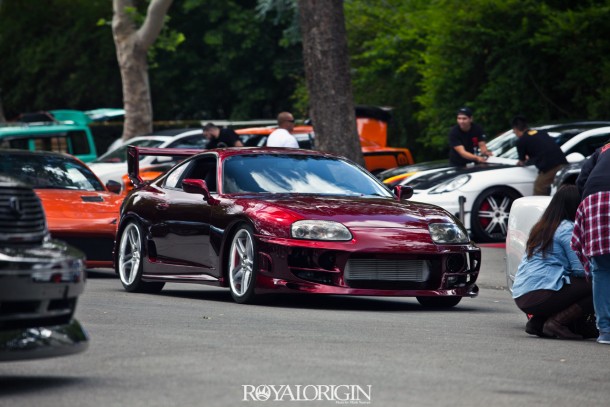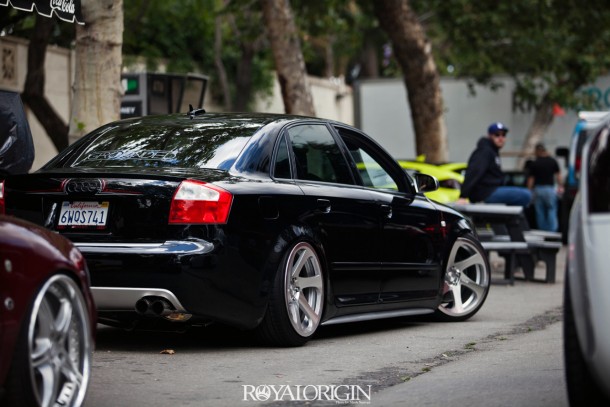 How many years of being a hooker will get me this car?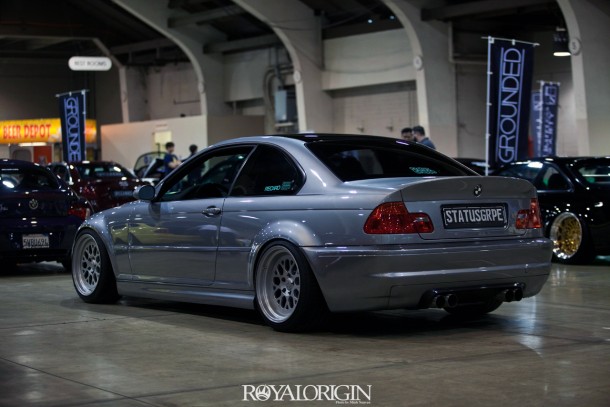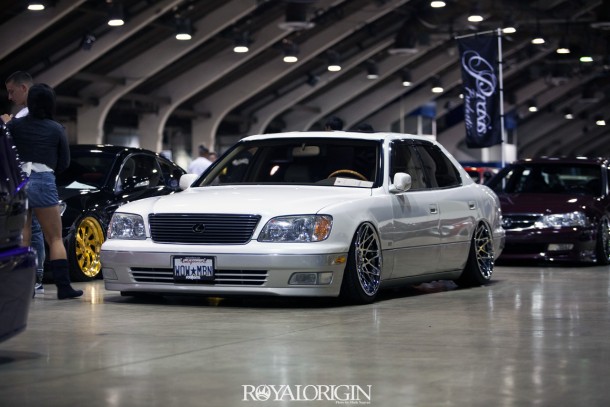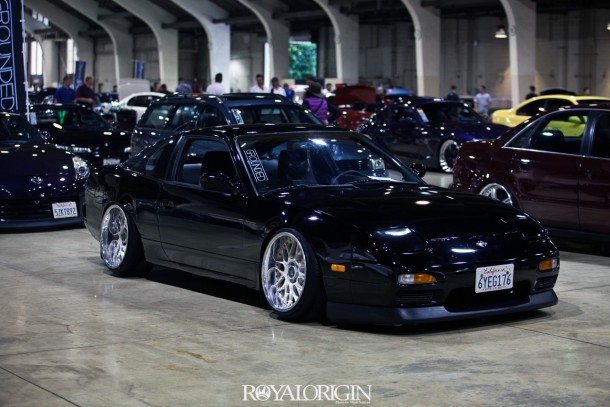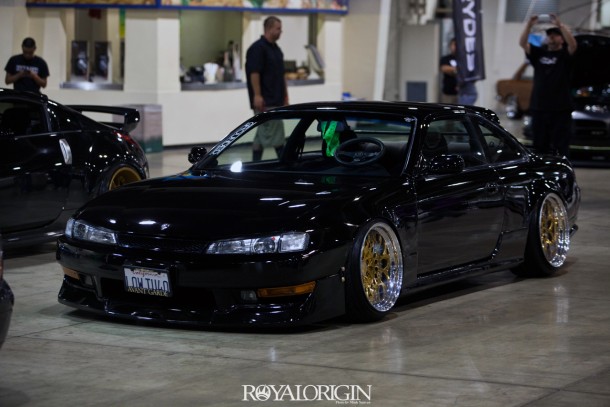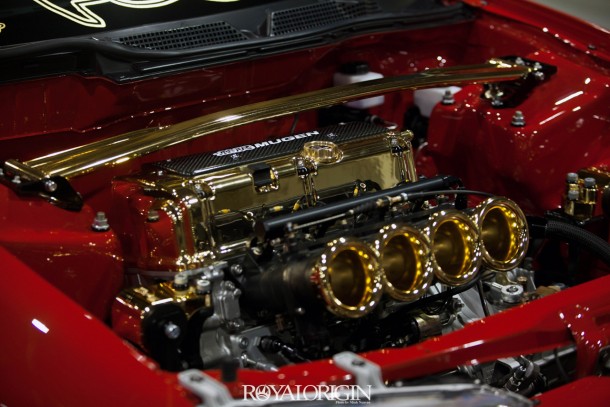 This guy is taking all the compact cars/Euro awards this year.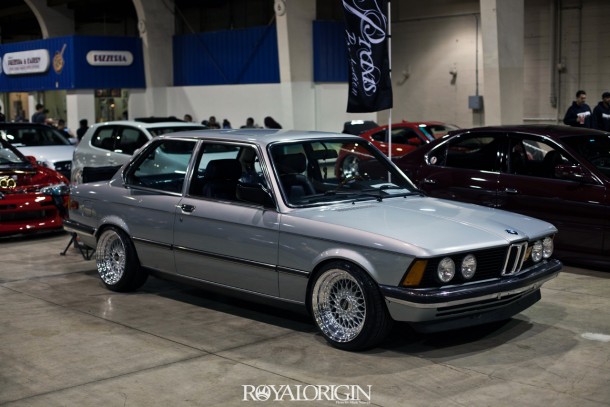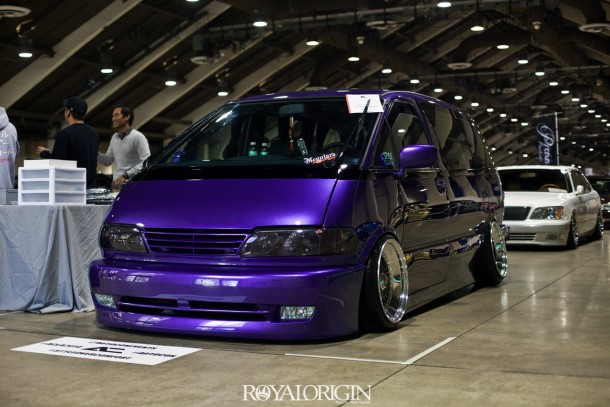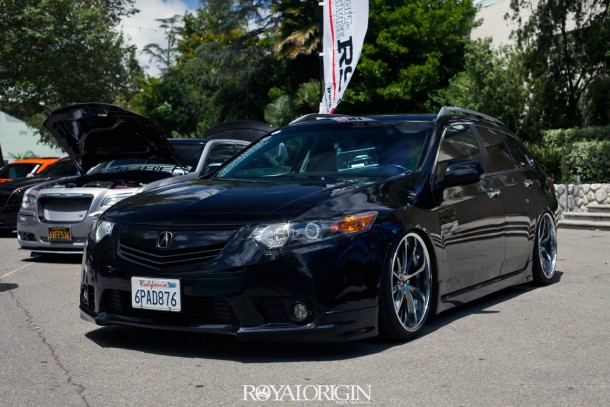 What I love best about swinging by Todd's xB.
What I love about a group of guys taking photos of models. They're never in unison when looking at the same camera.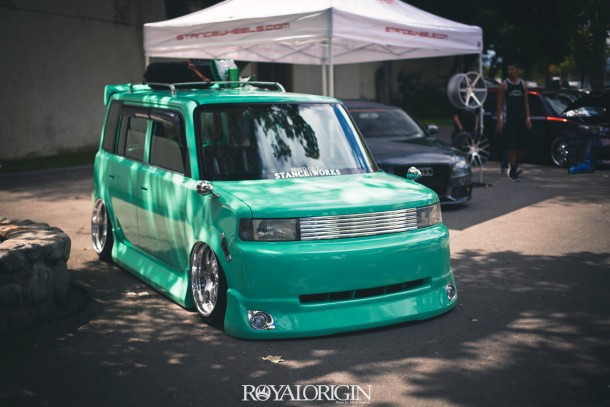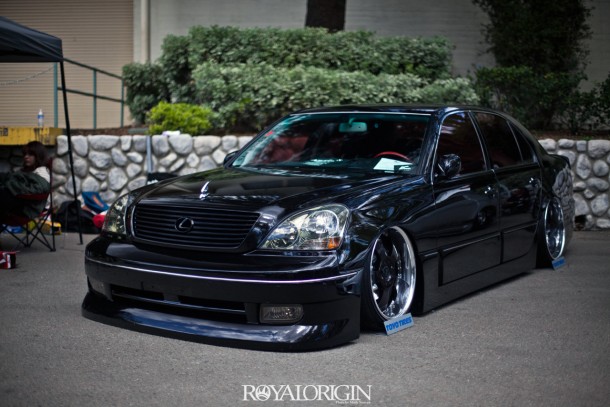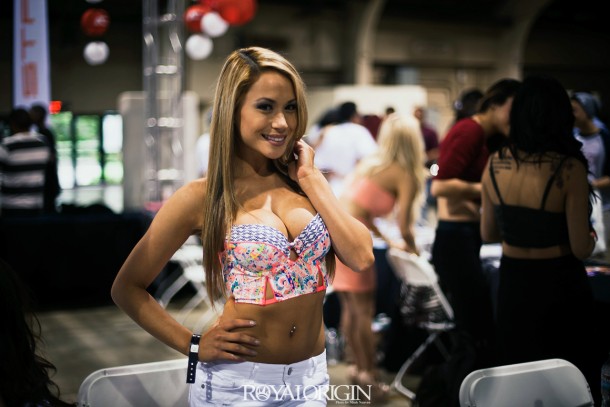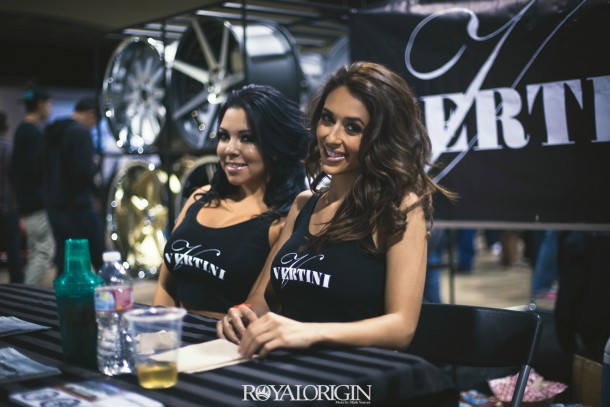 Tianna Gregory…
Toyo Tire girls.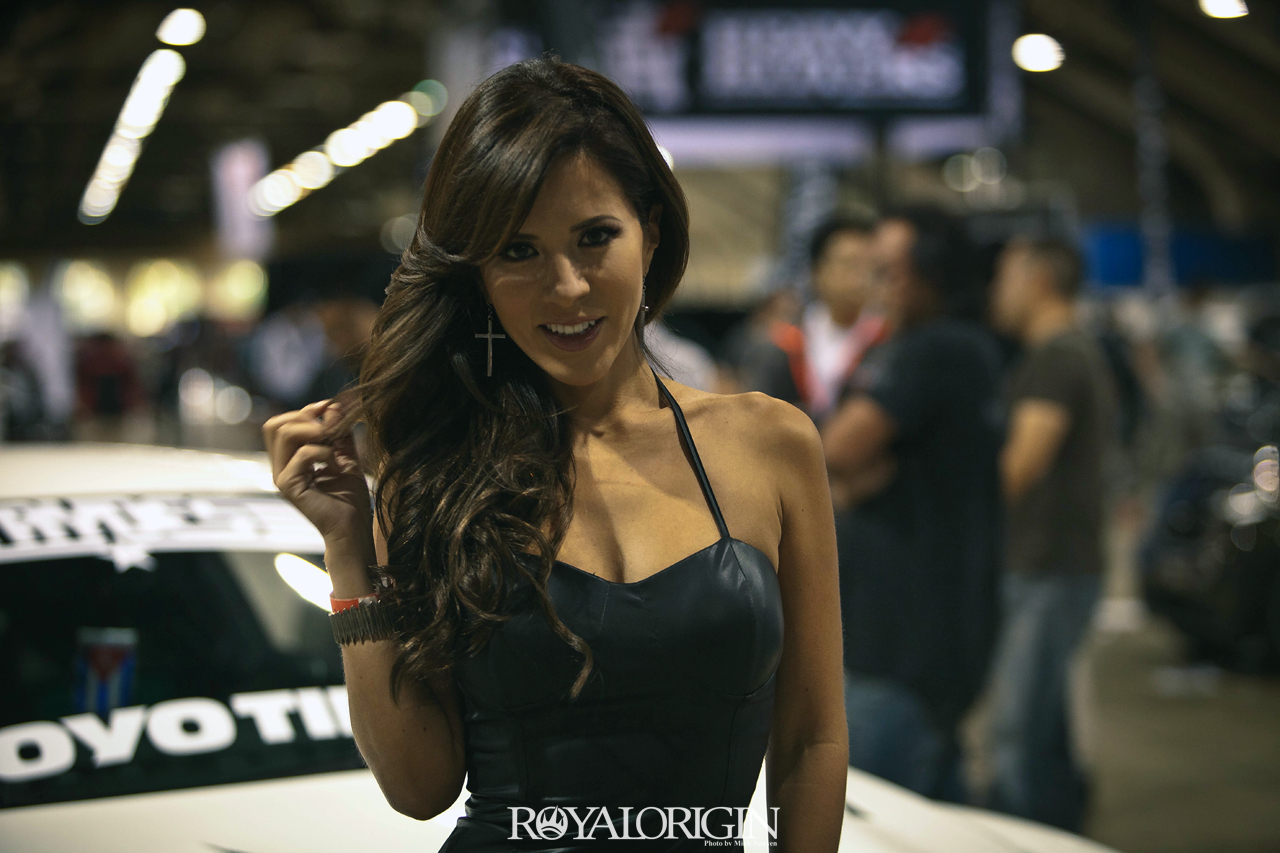 People were very impressed with the JDM Chemicals products. Check them out here..www. jdmchemicals.com
Reppin'
Vinh showing Infinite Werks the Glaco Mirror Water Repellent. This stuff works.
Seeing if they got any good up skirt photos.
Anh said he was planning out his next Disneyland meal.
Super cross faded Chris.
As always more photos in the gallery.
-NGU ASS