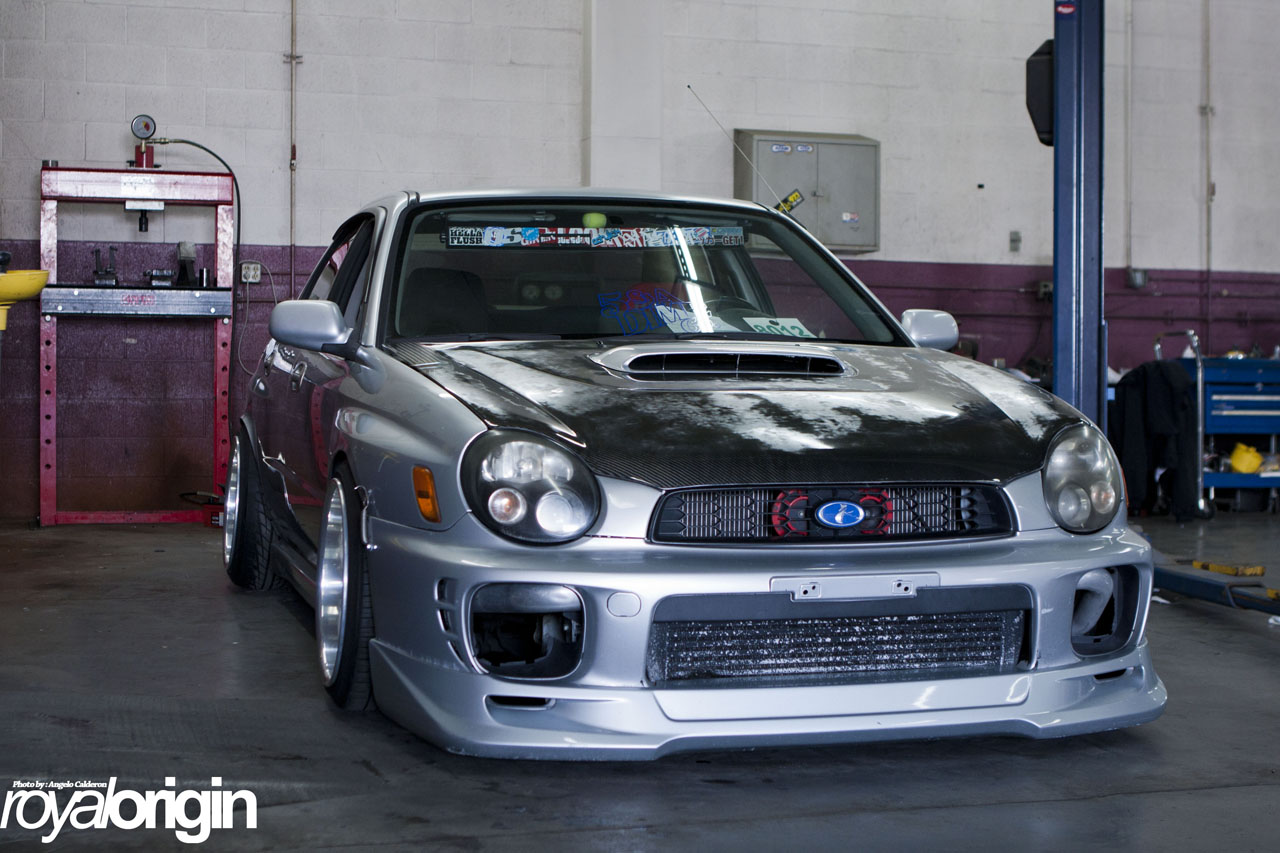 Life
SUBIE SUBIE VROOM
By
|
Today was planned out like any other Wednesday. Head off to school bright and early in the morning, meet up with Bonnie after school to grab a bite to eat, and then head off to Disneyland, but today involved a different turn of events. Bonnie had work at 5P.M. today, so we decided to cancel our Disneyland trip and do something else instead. We gave my good friend Dennis a visit at his work place. Dennis works at Performance Nissan in the City of Industry. We met about a year ago through Team Supastar. From that point on, we became really good friends.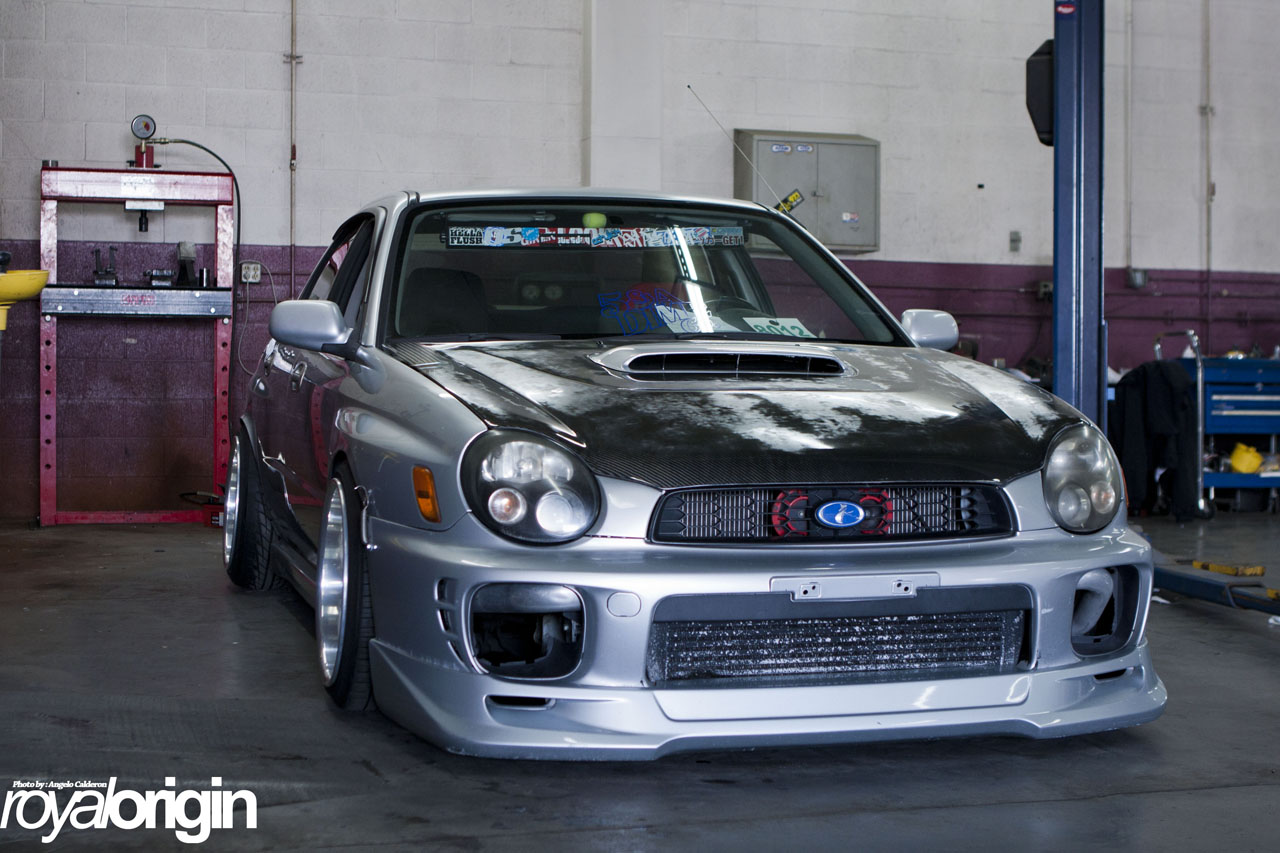 Dennis drives a 2002 Subaru WRX. He recently told me that he purchased a new set of wheels for his car, so I got really excited after hearing that. Dennis has gone through many different sets of wheels, from ROTAS to ADVANS to WORKS. This time around, Dennis went with SSR and to be more specific, he purchased  a set of SSR GPO'S. Now, I know what everyone is thinking, "WHERE IN THE WORLD DID HE FIND A SQUARE SETUP OF THAT TYPE OF WHEEL?!" Wrong!! Dennis decided to go outside of the box and run a staggered set of wheels on his All Wheel Drive Subie. Now, all of you are probably thinking, "OHH MAN, HE IS GOING TO FUCK UP HIS TRANNY!" Wrong again!!! Dennis has everything planned out. He is going to make his staggered setup run perfectly fine on his Subaru. We're all going to take a real quick Subie lesson. So, what destroys the transmission on a Subie when running a staggered setup is tire sizing. One tire ends up spinning earlier than the other because of the difference in diameter sizing. So what Dennis has planned is to carefully calculate the correct tire size so that all four wheels have the exact same diameter for all four wheels to spin at the exact same time. Just in case that plan fails and somehow ends up ruining his transmission, Dennis still has another plan up his sleeve. He has an extra transmission laying around at home, so if his current one breaks, he is ready to replace it with a new one. The plan doesn't stop there. If Dennis' transmission decides to break, he is already planning to do a Rear Wheel Drive conversion with the other transmission, so his staggered setup will definitely work on the car.
Now that everyone knows a little something about Dennis and his car, we can move on to the pictures.
Authentic Bride seat with crazy shift knob :check:
White on silver looks so clean.
Not even the world's smallest wiener can fit under that lip. (hotdogs, folks)
Check out the huge front mounted intercooler with the hellahorns. It makes it one mean looking machine.
Poke for days!!
Daily driven from Fontana to City of Industry. Crazy, if you ask me.
Mesh wheels look good on almost any car.
A close up of those sexy SSR GPO's.
That was pretty much how Bonnie and I ended our day. After shooting the car, Dennis and I talked a bit about his future plans, and man. they sound good, so keep a lookout for this car in the near future. It will definitely be something to reckon with.
Here's a quick list of mods on the car.
Exterior:
Greddy gracer lip, Jdm rain guards, Jdm STI Headlamps
Interior:
Bride Brix bucket seat (soon to be Status ring bucket seat), Key's deep corn steering wheel, HKB hub, FET quick release
Wheels:
SSR GPO 17×9+3 17×10-1 custom powdered coated by Ommar Chaves
Engine:
Ecutek stage 2 reflash. quoted by Dennis himself "Enough to merge on the freeway"
Big thanks to Dennis for letting me shoot his car! And thanks to everyone else for looking!!
-Angelo