Life
2012 Forumla Drift/Slammed Society: Irwindale
By
|
On Saturday, October 13th, a majority of the Royal Origin guys including myself attended the 2012 Formula Drift: Title Fight event at the Irwindale Speedway. This was the last FormulaD event of the year and a Formula Drift Champion would be crowned by the end of the day. Along with the main drifting event, Fatlace hosted the Slammed Society Showcase.
The Irwindale Speedway.
First time in a while that we rolled deep to a show.
 The Royal Origin window cleaner position has finally been filled. Good work Bonnie!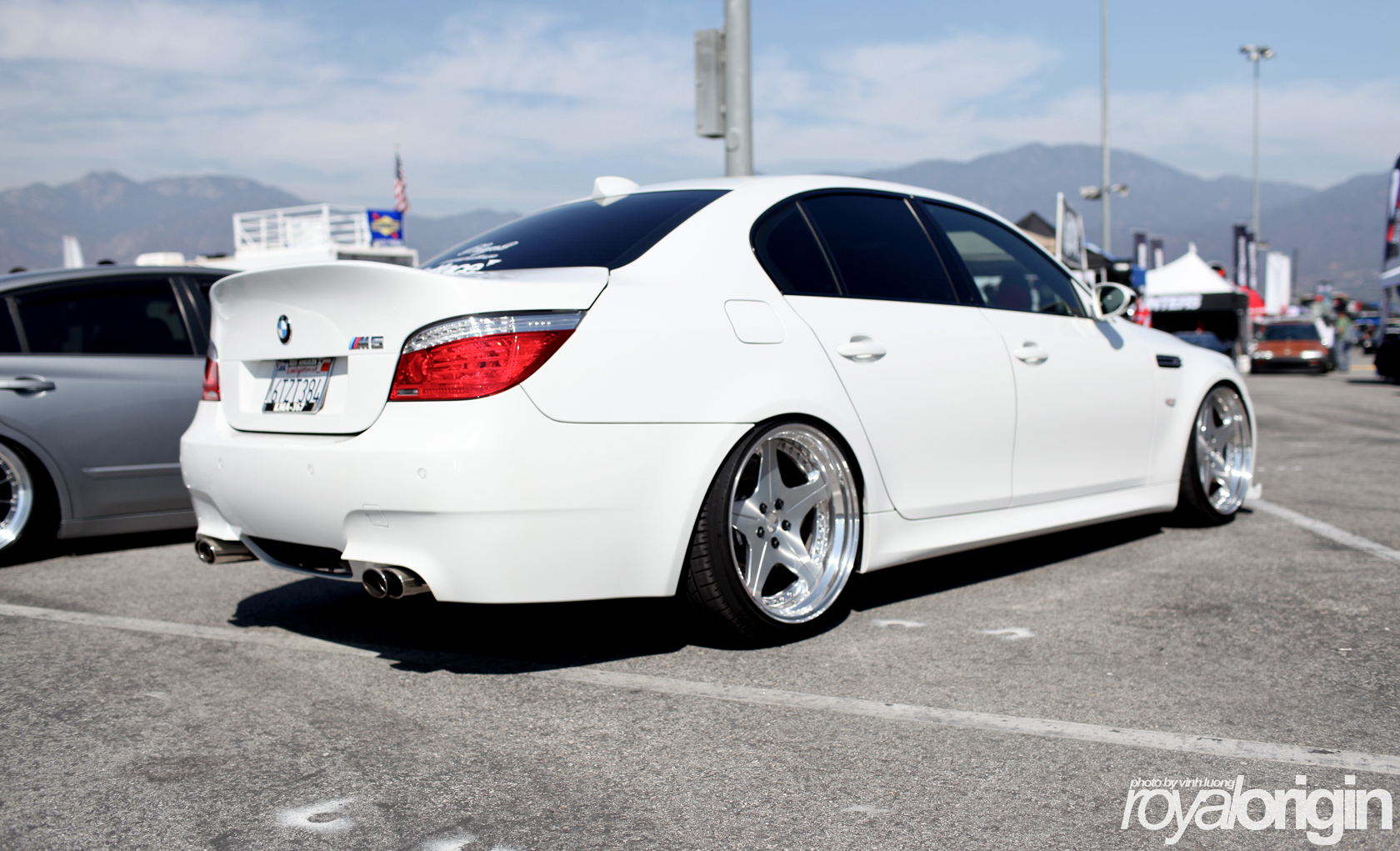 BMW M5 on Leon Hardiritt Orden's. Owned by Mark of Phase2.
 I'm in love…
Kirk's STi from RoyalFlush.
 Nimo rockin' some Work VS-KF's and his newly painted matched flares.
Allen of Low n Slow.
…More like low and fast.
Sup girl, heard you like big tips.
Angelo displaying his new wheels at the showcase.
Beautifully slammed Accord.
Ken Block.
What's a car show without models?
FormulaD media meeting.
It was pretty damn hot out there on the track. Luckily, they gave us free water to stay hydrated.
First time shooting on the track; it was an awesome experience.
The Champ, Daigo Saito.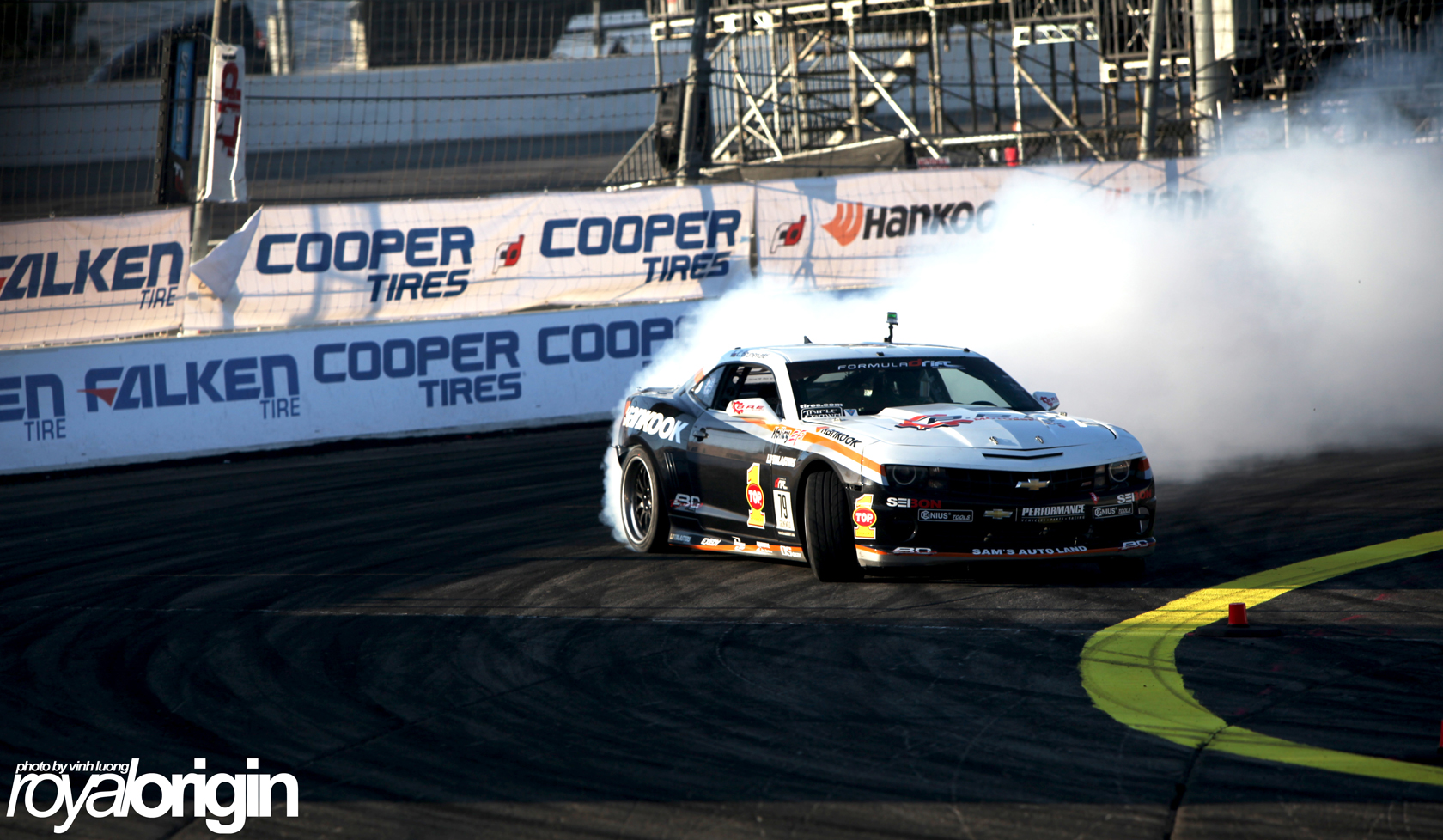 Alex keeping me company at the track.
Awfilms working hard or hardly working? Hmmm.
Got some behind-the-scene coverage.
Badass little Z4.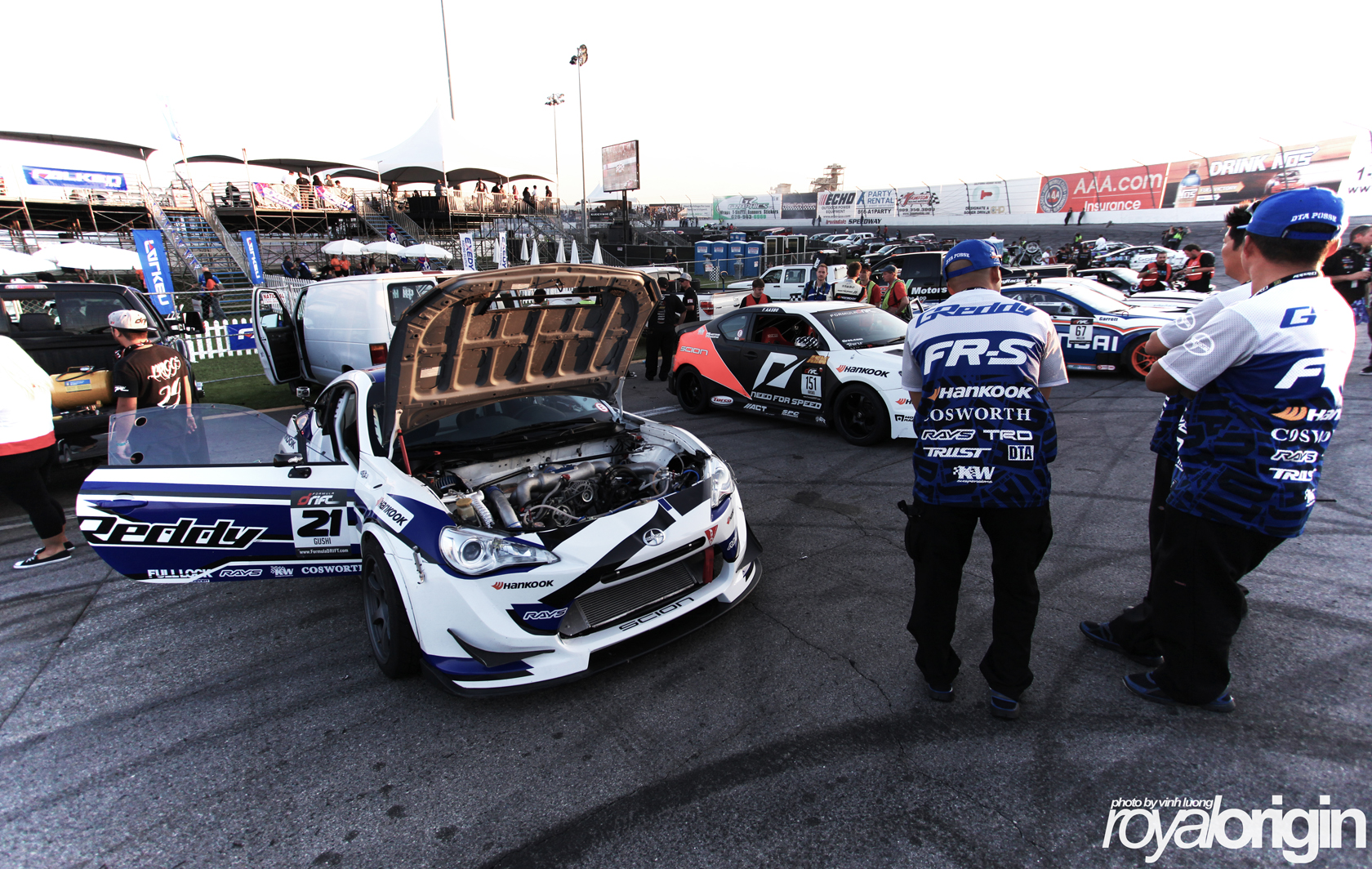 Greddy FR-S.
The awards.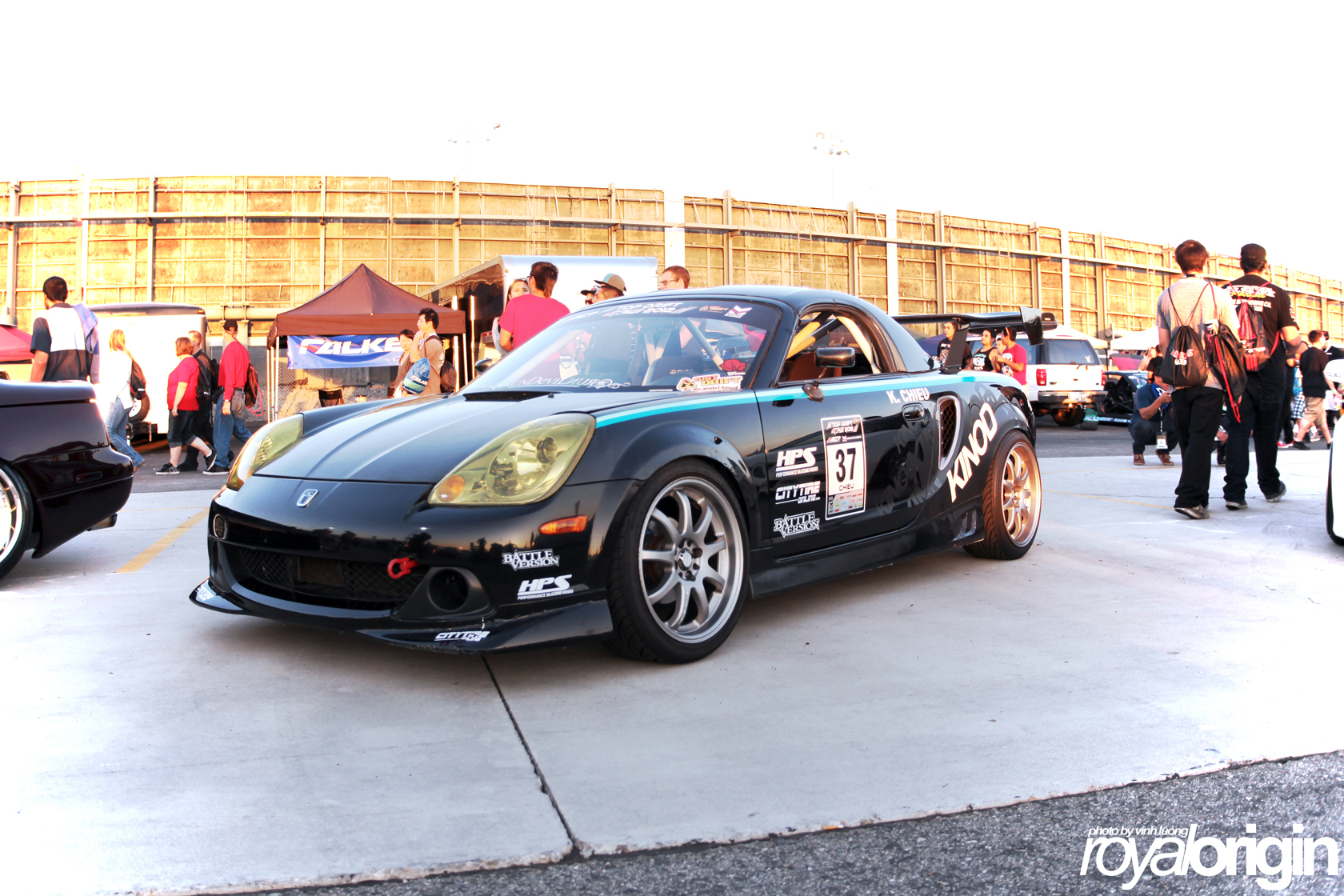 Time for some crew love.
Nimo's IS300 scraping everywhere.
Alex's E36.
Vu's Miata on his new Work Meister CR01.
Keychain looking sexy with his VS-KF's.
Angelo debuting his Volk.
Ryan's GTI.
Minh's revitalized IS250. Came out looking hard.
Gerald aka Rootbeer from Vegas.
 Jimmy's civic on brand new Rotiform TMB's. Ballin'… Be sure to check out the rest of the photos in the gallery!
-VINH