Main
The Chronicles Year IV
By
|
Most of the Honda heads in our crew went out to support The Chronicles Year IV anniversary meet a couple of weeks ago.  The Chronicles is one of our favorite blogs and has been one of our  inspirations when it comes to blogging.  Honda lovers from all over the world came to the meet and so did our friends from Vegas, Chivas and Ray.
Ray's Type R and John Fob's NSX.
 The only good rolling shot I got out of our journey to Eibach.
Meeting up with some of the peeps from the LA area before showing up fashionably late.
Jennifer breakin' necks.
A rear end shot of John Fob's NSX.
Mark and Miguel getting into the backseat of the M5 for a quickie.
Mark could totally get me in his backseat, too, with his sexy M5.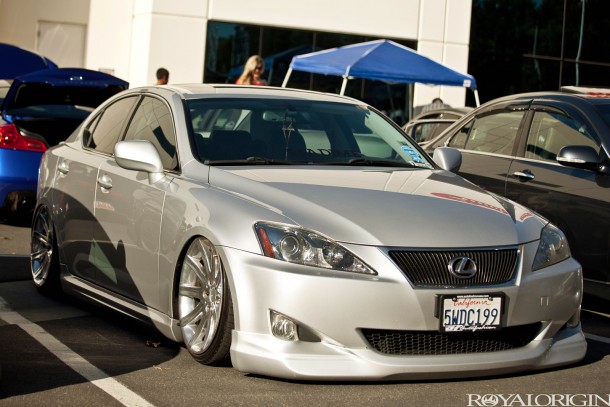 Cool IS250 on 7 Series wheels.
This 350z was looking super fresh with teal centered Equips.
 Hi Anh.
Salem's TSX.
Michael Johnson's TL on VIP Modulars.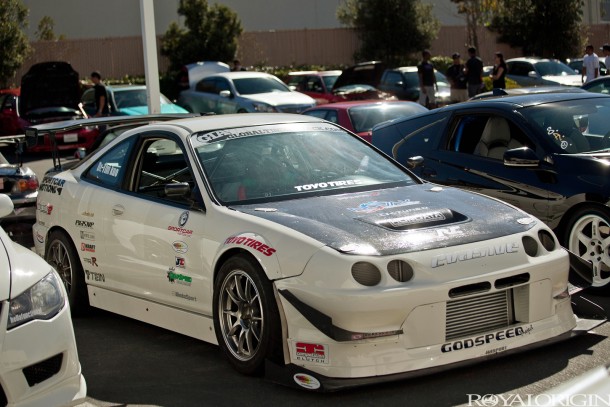 Super tracked out Integra.
Rica, the official Royal Origin fan girl.
 It was super hot during the meet, and I was trying to stay hydrated by staring at the Sunkist. Didn't work out so well.
RSX on TE37s! Love it!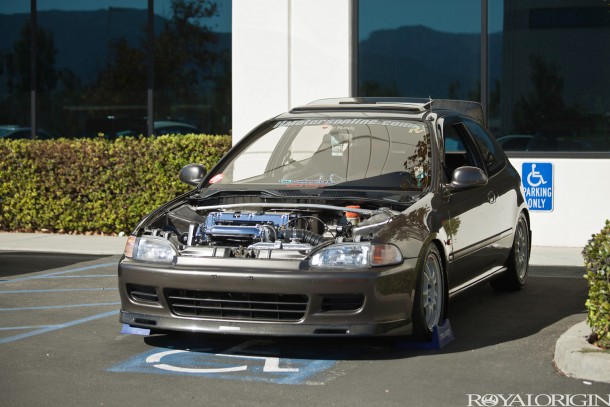 This EG was packed full of awesome, from the engine bay to the rare Mugen seats.
Must be nice to sit on 2 grand.
Nimo's IS300 on another set of Work 11r FT.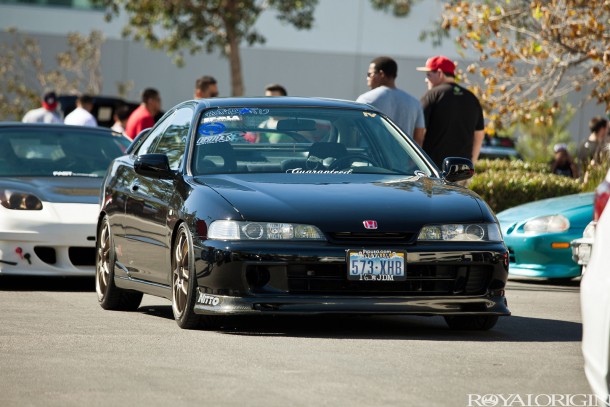 Another shot of Ray's Integra.
 The Honda game was on point at this meet, especially this S2K.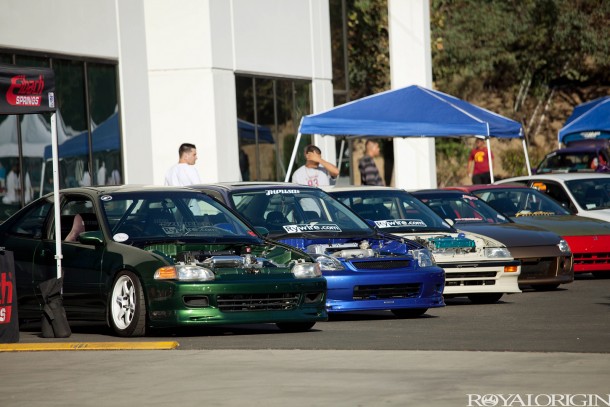 Mark moving his big penis out of the way so people could get through.
One of the few fitted Honda's in the show.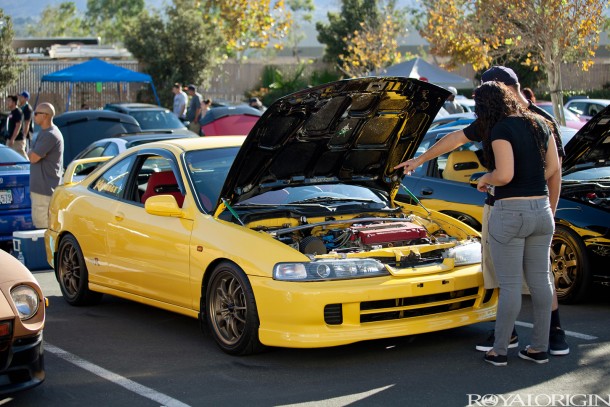 "Babe, that's V-TEC."
A crowd of photographers were shooting this model, so I decided to get the shot no one ever sees. The back of a model.
Big Mike's Prelude. Famous!
CANIBENOEL?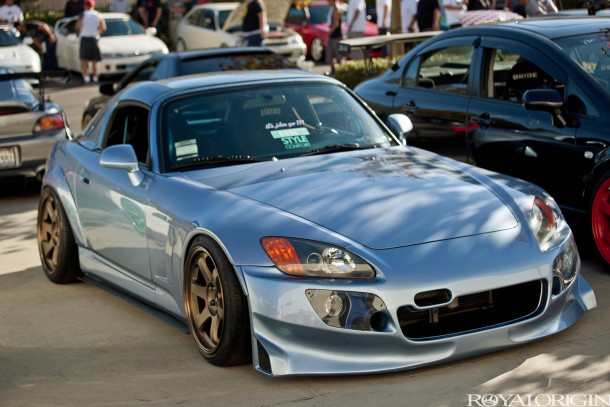 Another sick s2000 on TE-37s with a Spoon front end.
You already know what's up with this NSX.
Godzilla.
IP MAN!
Sick S14 that rolled up late.
On my favorite wheels too! Weds LX-Zs.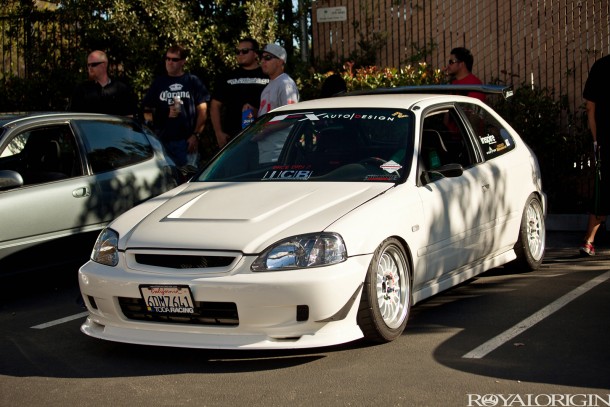 I wanted one of these Civics when I was in high school, but my mom was afraid that I would turn out like the people in Fast and the Furious. Little does she know I became a ricer anyways…
This was a fun meet. Too bad it was blazing hot and we couldn't hang with the heat. Next year, we'll be more prepared and will bring a canopy and cooler of water with us.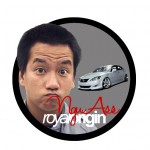 -NGU ASS