Life
Journey to Vegas
By
|
For the Low Ballers x Royal Origin 2 Year Anniversary, the Royal Origin gang made a trip to Las Vegas, Nevada to hang out with our lovers, the Lowballers. We basically had three separate caravans going on. Some of us left Thursday evening, some left Friday morning (including myself), and the rest left Friday afternoon. I was pretty bummed out that I wasn't able to bring my car; I had just gotten it back from the shop after some expensiveass electrical issues. I was trying to get it ready, but there wasn't enough time to prepare. Oh well, enough of my venting and onto some pictures…
Instagram noob. Follow him @jimmylieu.
Just chillen on the side of the freeway.
 Jimmy tuckin' some rim.
Mean muggin' Thuy.
Nimo and his hellafunctional IS300. We did some off-roading shit on the way to Vegas.
 Stalk Rica on Instagram @ricalaaa.
Hi Neel.
As we were cruising to Vegas, minding our own business and doing nothing, I noticed a cop stalking our caravan. Eventually, he decided to pull one of us over. He pulled over Mr. Slammed Society Angelo, basically for being too low. We pulled over at the next exit, waiting for Angelo and it took awhile for that cop to give Angelo a ticket. When Angelo finally caught up to us, he told us that the cop was a car enthusiast and was taking a shitload of pictures of his car…but he still got the ticket…
Angelo retelling the tale.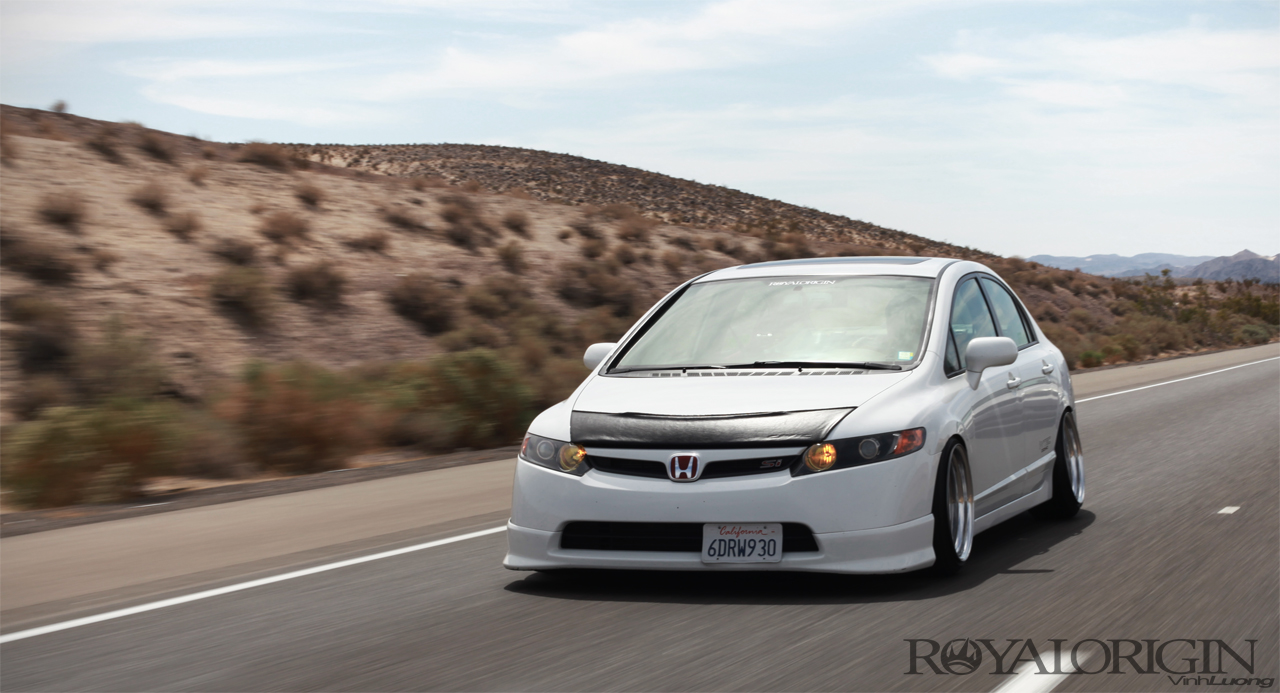 Don't know why you're so happy. You just got a ticket, bro…
Jimmy doing the drive and the stare. He did this for the entire trip, I was very impressed and turned on at the same time.
Some of the shit we had to go through on the way there…stupid construction.
Only 103 miles to go…
-vinhnumber