Main
Cruising With The Meat
By
|
A couple of weeks ago; our friends from Lowballers Japan paid California a visit. It was great to show them around and give them a taste of our daily Hoodrat American shenanigans. The night before they were to fly back home to the land of the rising sun we did our best to organize a meet to end their trip to California with an awesome memory. Blasted on mediums of social media the meet had an awesome turnout. Cars from all over showed up and the parking lots went bonkers. What started as a meet turn into a cruise. Explanation to follow…
BIPPU
The planned location was at the Best Buy parking lot at the Tustin Marketplace on the border of Irvine and Tustin. Although it was "scheduled" to start at 9PM, I showed up to the parking lot at 8:30  to find rows of cars already lined up and people already mingling. Cars continued to fill the lot and the parking lot got filled quick. Around 9:15 Tustin PD showed up and kicked us out. I guess there was just too many awesome cars for them to handle. Word spread quick that the next spot to meet was the Petsmart parking lot at The District down the street.
I'm not a fan of the trending crazy-sporty-VIP style, but i love the attention to detail that people put into these builds
Christ Foreman – Back into hover mode after his drift day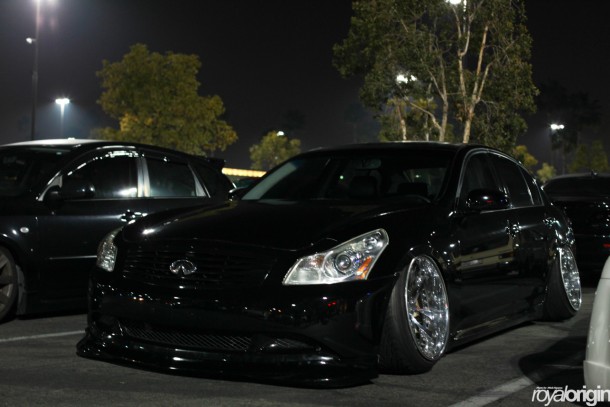 Every time I see this car, I lose my mind. It's static, it gets driven, it's awesome
Word had traveled quick as everyone was forced to leave the Tustin Marketplace. The next spot was the Petsmart parking lot at The District. Like a scene from The Fast and The Furious almost everyone rolled up and bombed down Jamboree. Oil pans scraped and cars screamed at wide open throttle to the next spot. Once everyone had reconvened at the second location, people continued to hang out but eventually Tustin PD showed up once again and escorted us all out. On to spot number 3.
JDM4Play
A President ready to rule the world
Another shot of the biblical drifting prodigy
Every time Nick rolls up to scene, he's bumping trance.
So much beauty
It's a rare sighting seeing Angelo with his silver other-half rather than his Korean one
One day; I will have one of my own
ForeverYoung
Drift ready
Mugen faced RSXs aren't as common as they should be. Who doesn't like an awesome happy looking car?
People everywhere!
NVUS came out with some cool cars
Purple contrast
It wouldn't be a car meet without someone showing off their steering wheel
You don't see those colors on those chassis' too often
A Porsche that gets the girl, a comfy Lexus that keeps the girl, a van to take the kids around if the girl gets pregnant.
An old friend from the 8thcivic community. JUAN CHEESE!
v8 POWWWWAHHHHH
IS-F: "Mine has over 400hp".  IS350: "Mine has over 12k spring rates".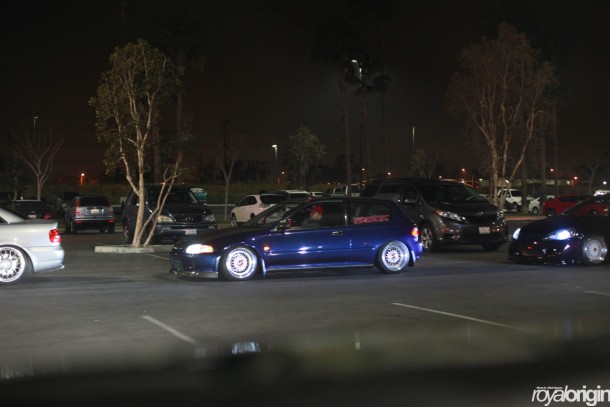 Time for spot number 3…
Spot number 3 was the structure of the Diamond Jamboree Plaza which was further down the street out of Tustin PD's jurisdiction.
Ready to disturb the peace
Wait…. why??
Two different styles, one common purpose. DRIFT.
BBS RS' are played out you say? not when they're built like Jimmy's.
Royal Origin Lexus Gang
Dippin'
IIRC, this thing had an FMIC 😉
Meet J-Ho. She's awesome for those lonely nights
More VIP Goodness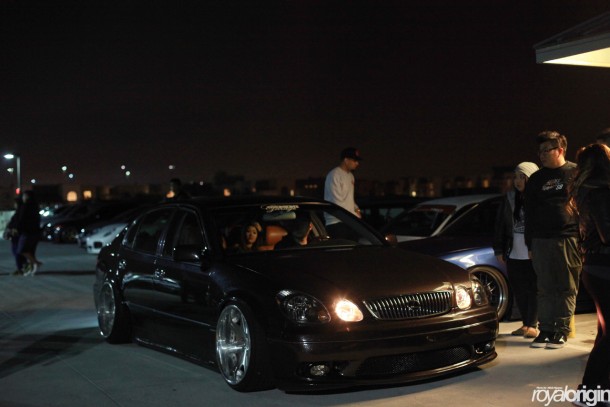 A Lexus with a hint of Benz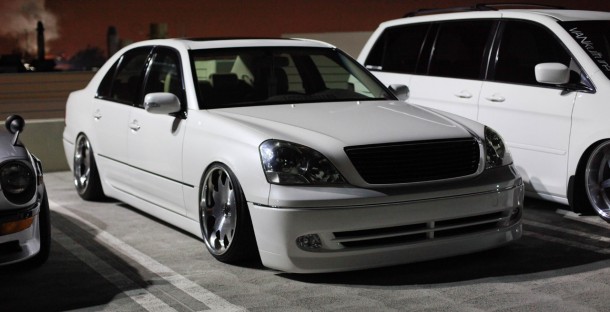 I need one of these in my life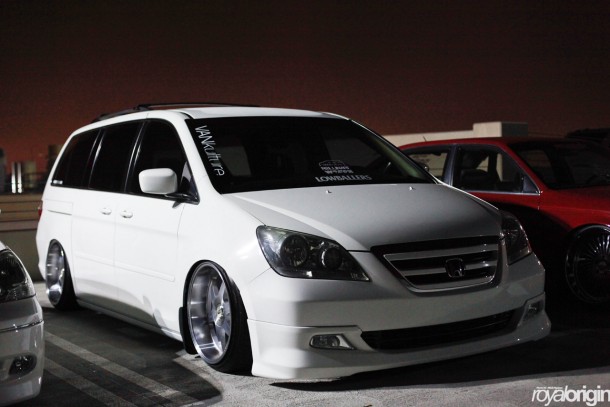 All the way from Vegas
The President made it out to spot number 3!
Parking structure filled quick!
RB26DETTs were found in both of these
Hello Boso
To those who came out; thanks for showing the Lowballers Japan guys some cool cars and how committed people are in Socal. I'm sure they appreciated the magnitude of the meet and will be looking forward to the next one when they pay Socal another visit.
– Jay Tien
Instagram @jaygiatien