Main
Hangs with Lowballers Japan
By
|
 It's crazy how just a simple piece of machinery can create amazing friendships. Most of the people in today's post are dear friends of mine that I had an amazing opportunity to meet through our love for cars. Others I knew before cars, but having the same hobby solidified our friendship even more. In today's post, Kazuki shot my car for an upcoming feature in a Japanese magazine(not sure which one) and we had the beautiful Hayle aka legs for days model for us. I wanted to rep for my city so we did the shoot on Main Street Garden Grove.
My ninjas. Hayle, Vinh, Kevin and John. We're all waiting for something in life.
Masao, he owns the IS250 on CCW Lm-5.
They were all texting each other.
Cleopatra Seline, it's your time to shine.
Hayle and Cleopatra.
Hayle's face doe.
Everyone throwing up the peace sign, while I was trying to get shit clean.
More than just a sticker.
Kazuki doing work!
He is also a part time model for GQ Japan.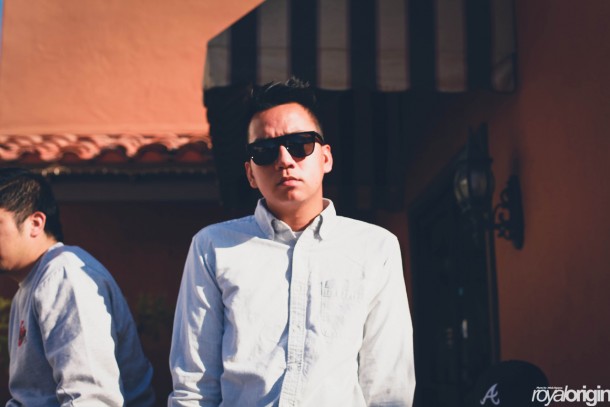 A rare photo of myself by Shavi.
Tomohisa and Fumiya exploring Main Street Garden Grove.
Kazuki getting low.
Kevin's pristine LS400.
Dat rear tuck.
The many faces of Hayle Cayaga.
Later on that night, Kazuki wanted to shoot Heather and her GS300.
Heather's slammed ass GS300. Known from Cali to Japan.
Heather in her ZEN mode.
Big Japanese guy in a small Miata.
Club Lexus.
The next day we scheduled a big photo shoot session before the car meet for Kazuki.
Navith sick E90 on step lipped Work Equips.
My IS250 and Ashton's IS350.
Man I need a new lens.
Photo whoring.
Keith's sexy IS300.
Lexus and Porsche sandwich.
Tod's xB.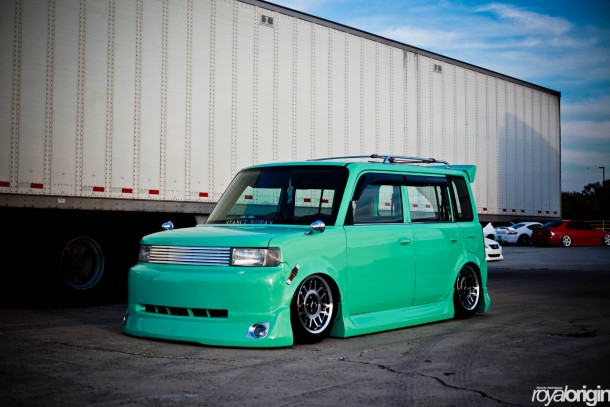 Keith's IS300 is probably one of the cleanest IS300s I've seen in a while.
He rides hella low too.
You know a ride is taken care of by checking out the interior. His interior is immaculate.
Another newbie to the Royal Origin Club Lexus is Neel's bagged LS400 on Work Cr-Ultimates.
Already killing it with this look.
Classic wheels for a classic car.
Always reppin'
Loving the progress Neel is doing on the LS400, can't wait to see what else he has planned.
Ashton and Wei. Wheel and car whores or just whores in general.
Speaking of sluts…. Phat's Cayman..
Cool guys.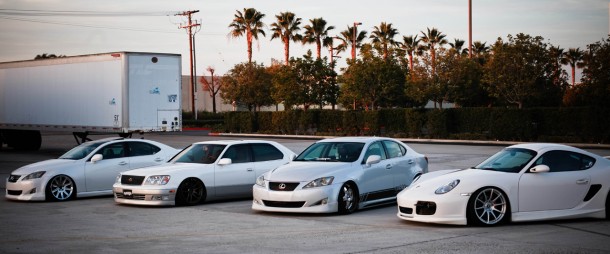 I hope we showed you guys a good time Lowballers Japan. Too bad we missed going to the Library, maybe another January trip we can go. See you guys in September!
-NGU ASS