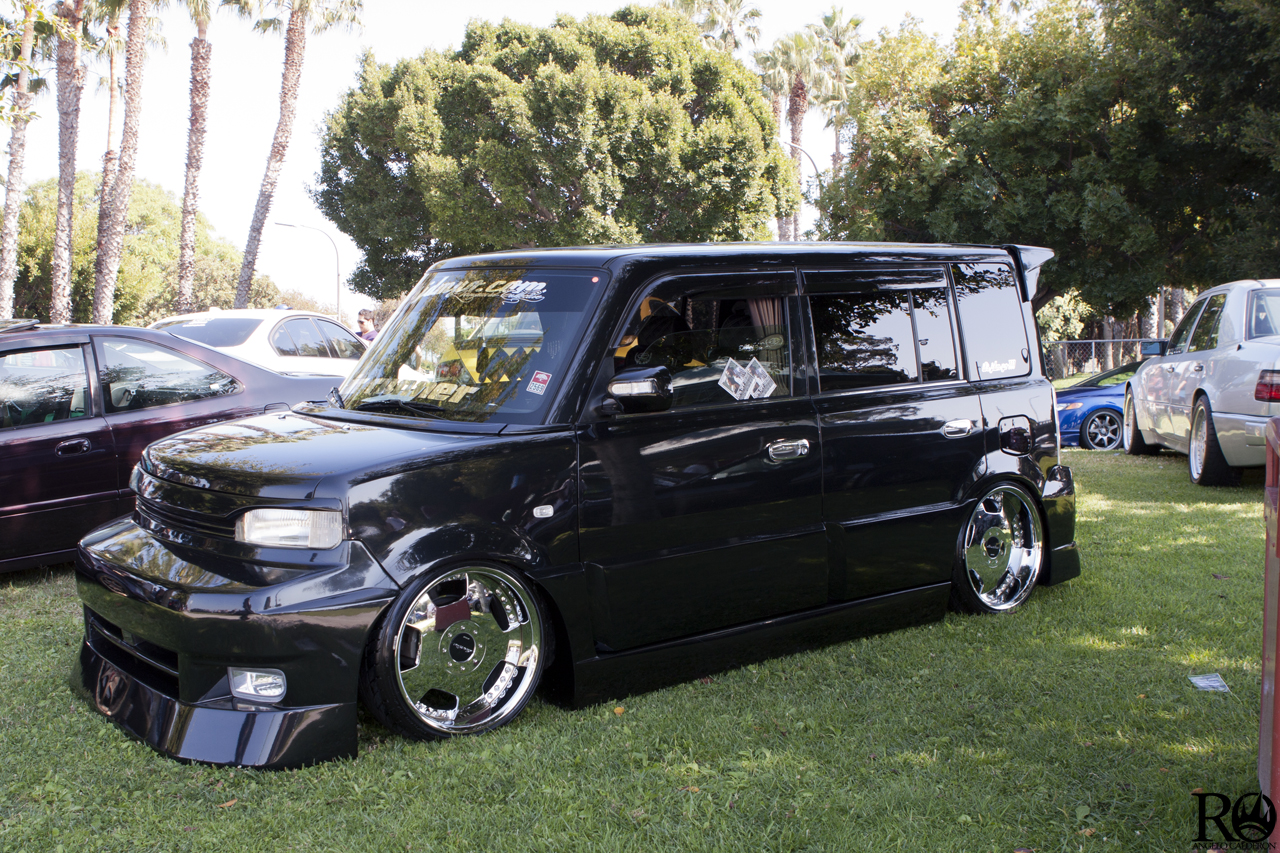 Life
Wekfest LA 2012 Part 2 (Angelo)
By
|
Wekfest Long Beach was one of the most anticipated car shows that I have been waiting for. One reason was because I was planning to show my car, and another reason was because I  knew it would bring out the best of the best that SoCal has to offer.
I was hoping to have a lot done on my car for Wekfest, but time was not on my side. I was really busy with school, trying to get ready for finals, and work took up all my time on the weekends, so I ended up not changing anything. I did add one big piece of information, and that is my car is for sale. That was the main reason why I wanted to show my car at Wekfest. I wanted to promote it and let everyone know that it's for sale. But enough about my car and me, and onto the show. Wekfest was spectacular like always. I felt like it was better organized than last year. We did not have to wait a long time to get our cars into the show, and the parking situation was well-planned and organized. The finest cars came out and displayed what they had. I noticed that the VIP style is very popular this year, and is becoming something very main stream. There were also a lot of nice functional cars on display ranging from Subie track cars  to tracked out Civics. The styles of builds were endless.
On to the pictures!
I started off on the asphalt, where all the vendor cars were, and the first thing that caught my eye was this crazy Honda Insight. That is definitely the best-looking hybrid I have ever seen!
This G37 is way too sick! Rocking a set of the newly released SSR MS3's!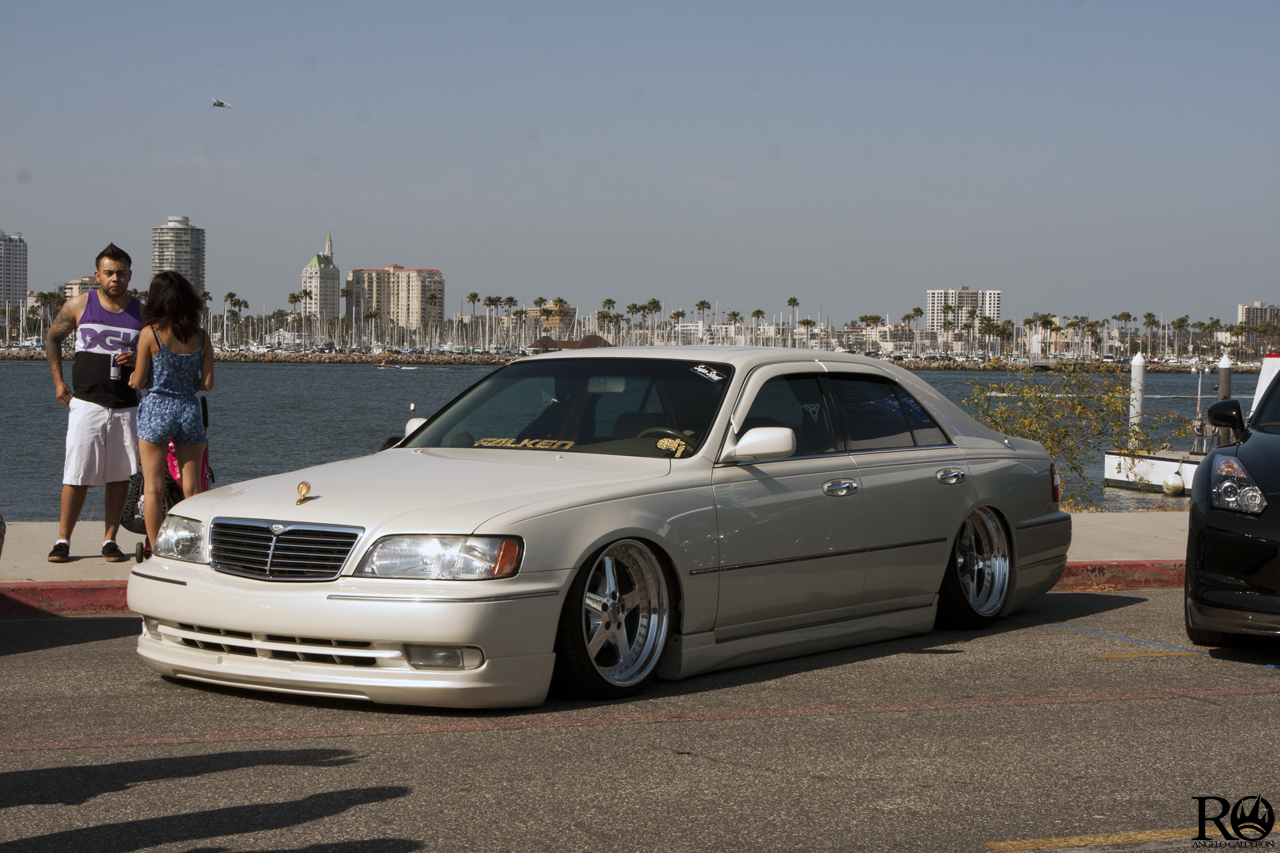 Elissa Alva looking beautiful like always.
Then I moved on to the grass knolls section where I bumped into the itsjdmyo booth full of models!
Holly Lee doing her thing!
Rica is aspiring to be a model as well, so she wanted to know how it felt like to have flashing lights all over her.
VIP styled XB actually doesn't look that bad.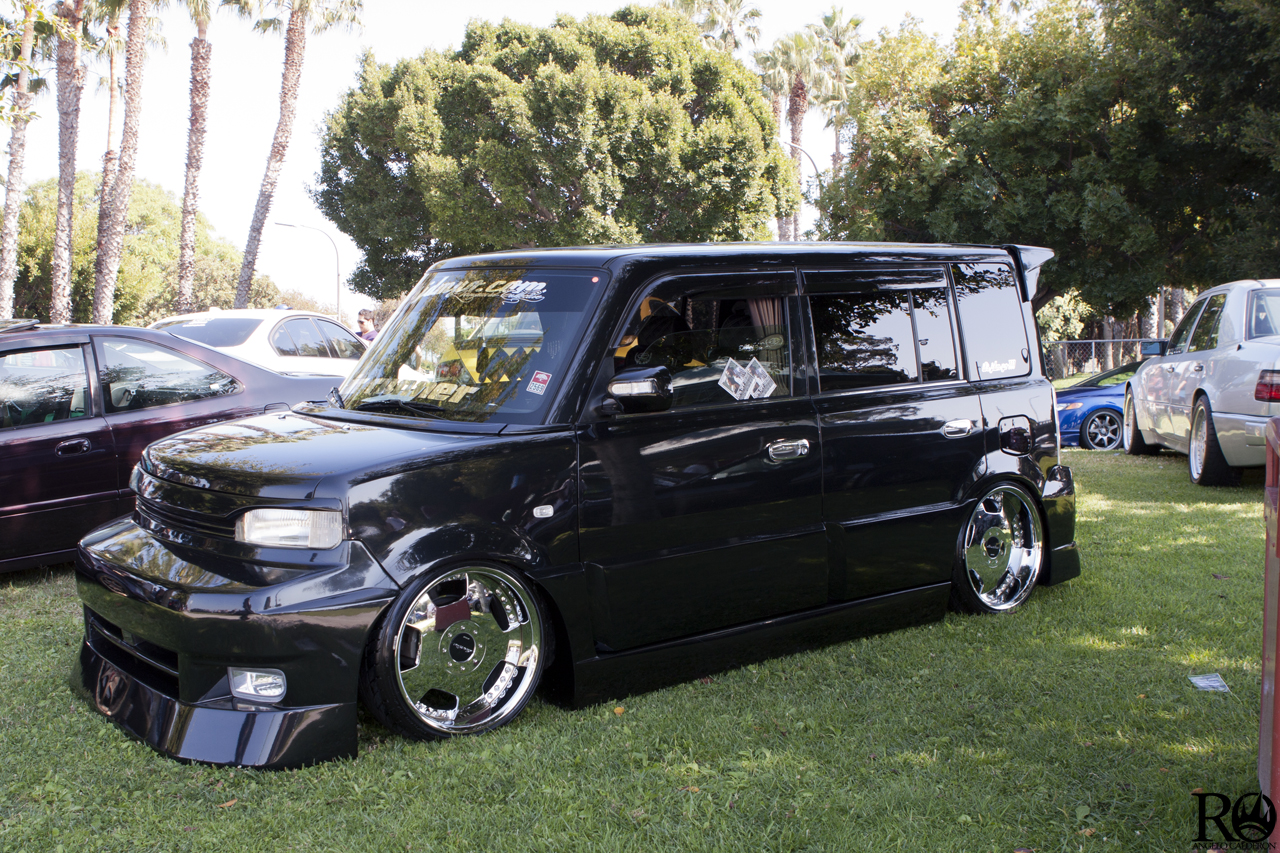 These next two Z's are inspirational, I wish mine were as clean as these!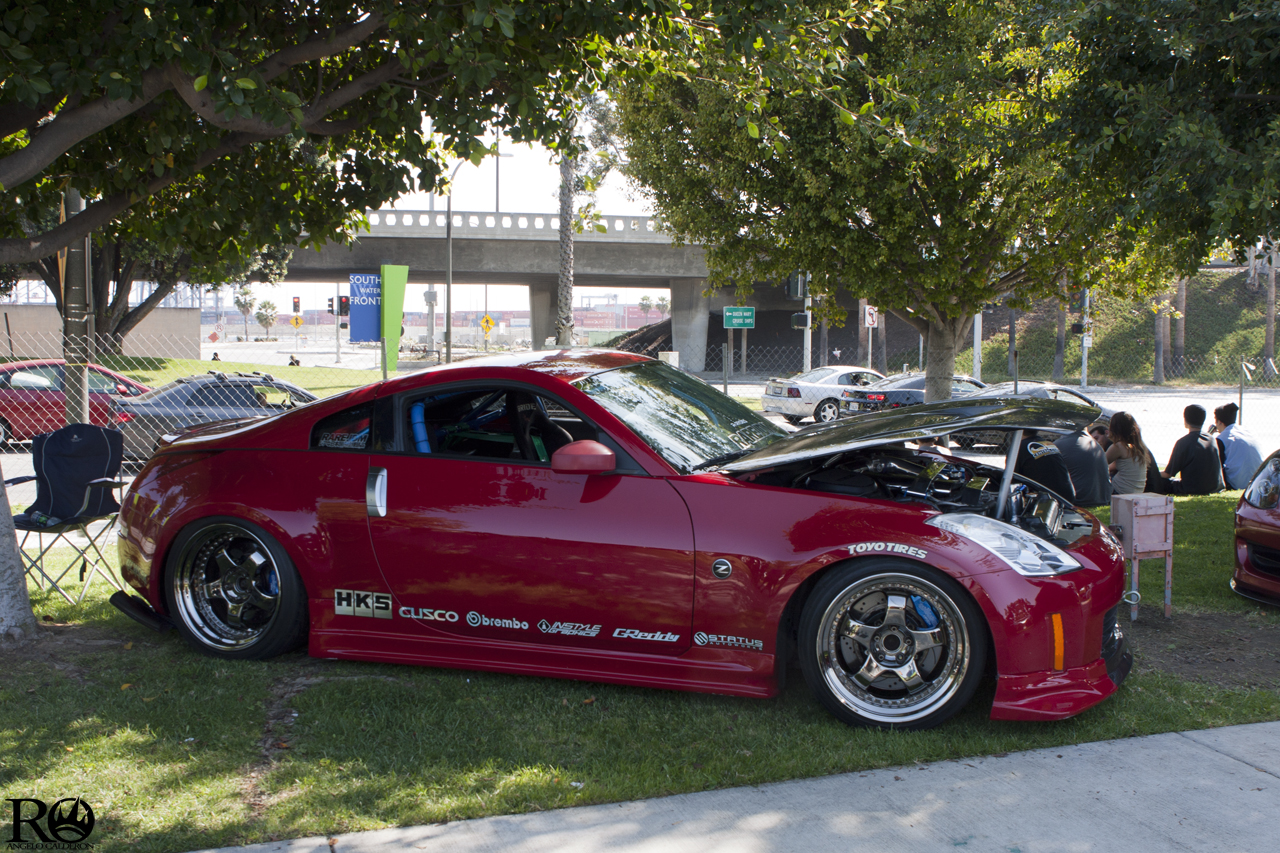 Marcus killing the G35 scene like always, with his crazy engine bay and beautiful exterior mods.
Armand's widebody Mr2 with his go pro always ready to do work.
Chivas's engine bay. It hurt my eyes staring directly at it because of all the triple-dipped chrome parts. Be sure to wear sunglasses if you ever decide to stare at it.
Work Varianza V5S on a Prelude, now thats something you never see!
This S2000 looks exactly like my friend Peter's.
If the rear of this Z is lowered some more, it would have an epic ride height.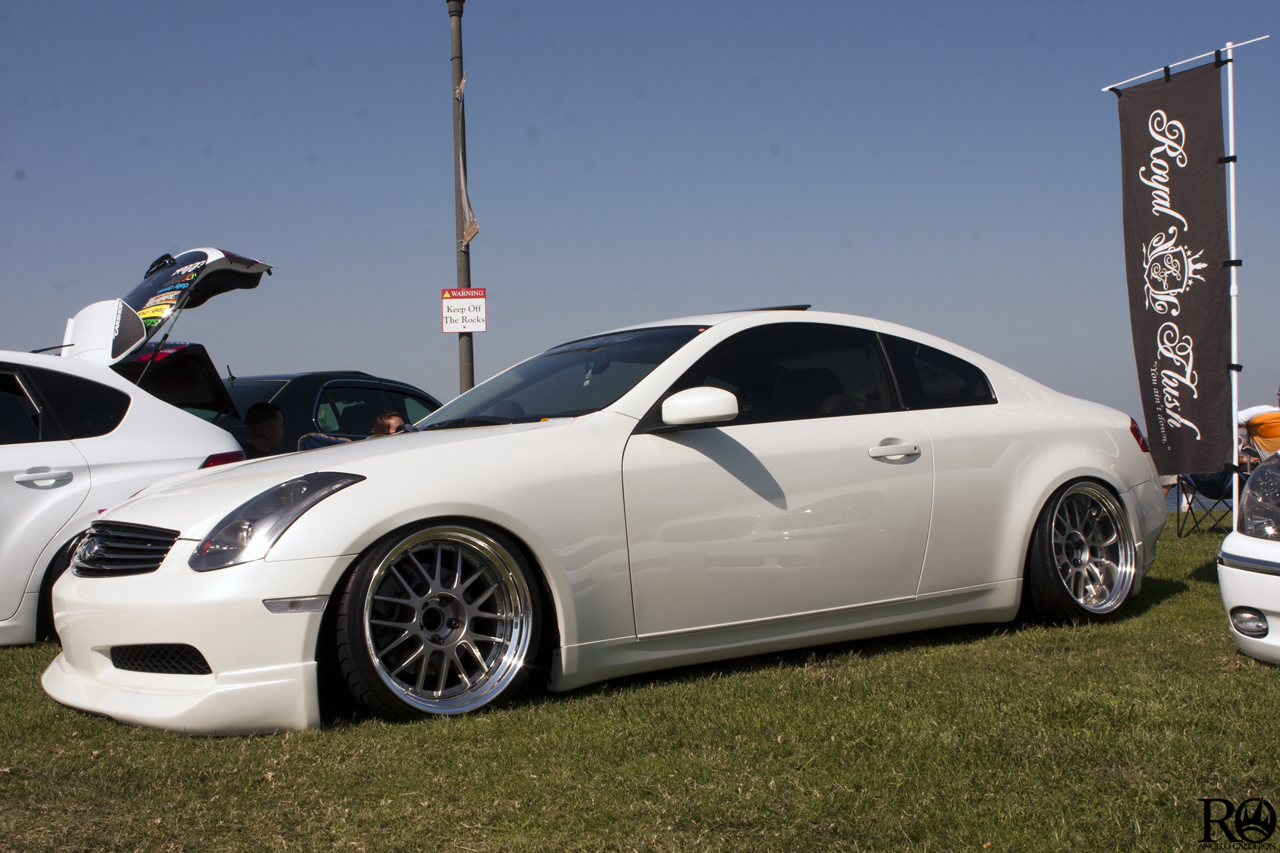 This RSX is simply amazing. I have never seen one as low as this one, especially in the front. If you didn't know, it is really hard to lower the front of an RSX due to the shock body being so close to hitting the axle.
As I stated before, VIP was very big this year, and this big bodied LS really makes me want to go out and start my own VIP build. This thing is just crazy!
The fender work done on this GS is just nuts. They even went and pulled the door to match the fender. It may not seem like it, but that is some extremely expensive body work!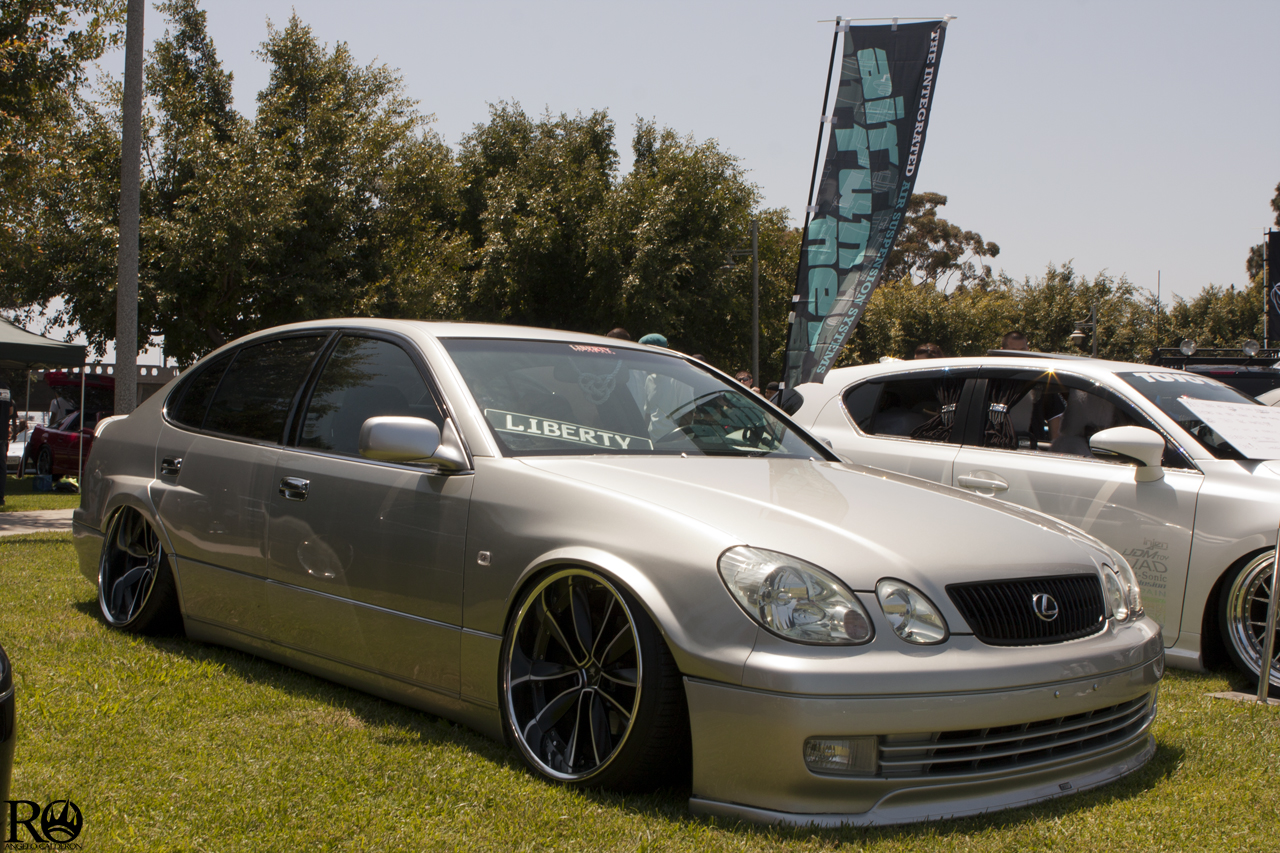 Another LS that made me go ape shit. This thing is crazy! If I owned this car, I would not wear anything but a suit when I drive it.
This guy was imagining how cool he would look if he drove that car.
Porsche 911 on Work Meisters, so sexyyy.
I remember this Subie being silver before, and now it came out with this crazy black paint. What's crazy about it was that the paint was mixed in with flakes so it glitters when you stare at it.
This s14 was just EPIC, I don't know how to explain how crazy this thing was.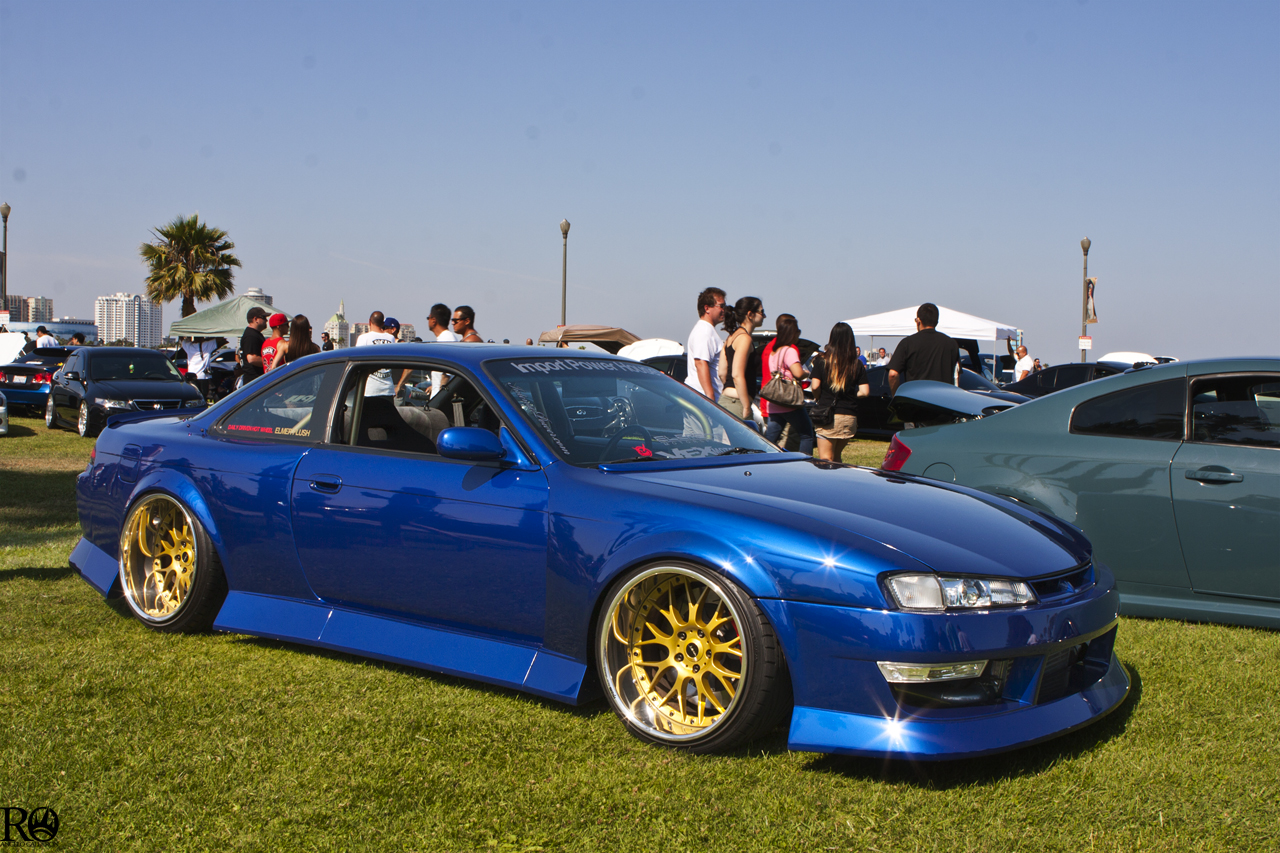 Rocky's Mazda 3, looking mean as always.
Shavi's Mazda Speed 3. This car is on a level of its own when it comes to being static. This thing is literally, I mean literally, millimeters off the ground. I followed him on the way home, and his car never stopped sparking for more than 2 seconds. I am not exaggerating, it was literally throwing sparks every single second it was moving. It took out every single lane reflector it crossed as well. I have never seen a car take out as many lane reflectors as Shavi's car did. Usually when I see cars lower than mine, I am inspired to lower my car, but after seeing Shavi's, I can't bare to lower my car that low, it's just too insane.
I am ending my feature of Wekfest with Chivas. This was his model pose, I think he shits on every model that was there!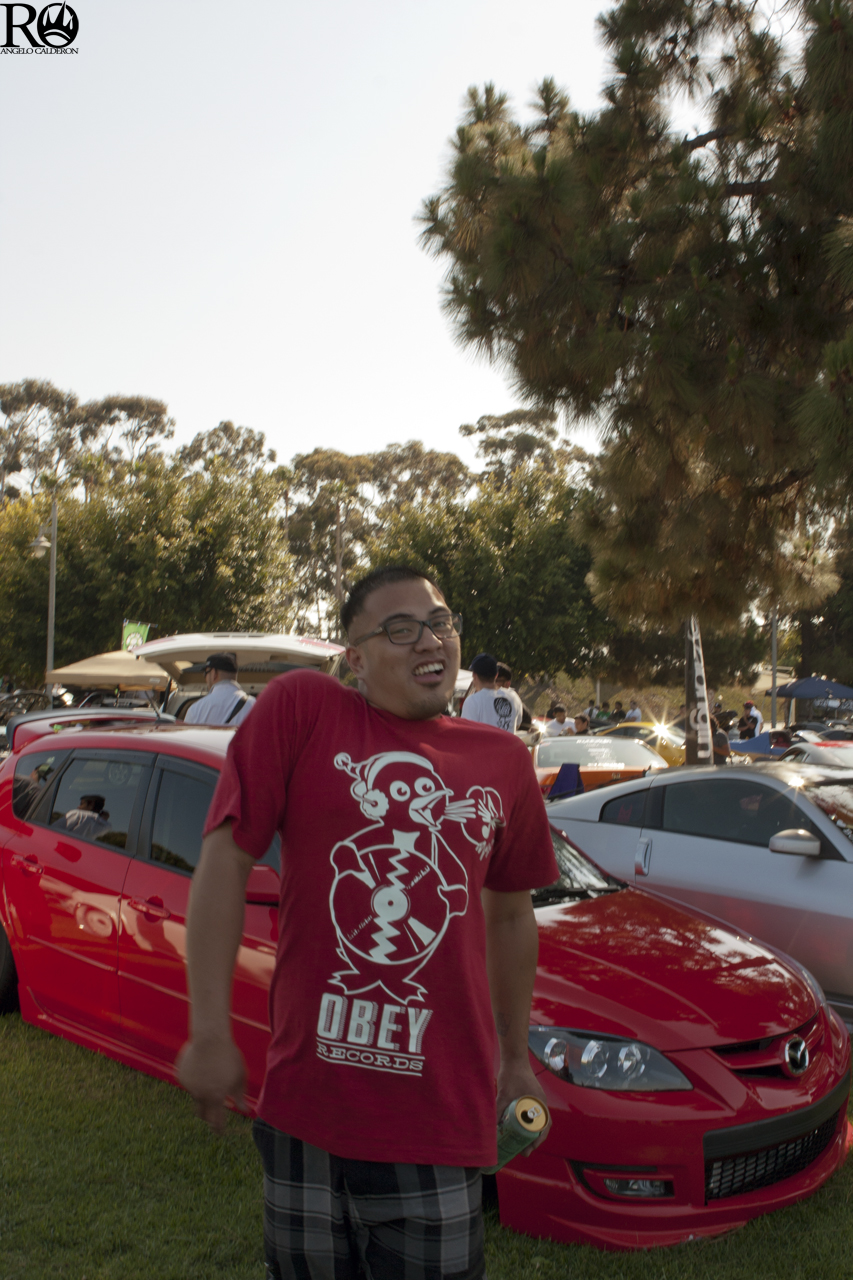 Look out for our final feature of Wekfest from our photographer Minh!
-Anglelow