Life
The Biggest of All Vinhs
By
|
The other day, KPH photography hit me up to shoot this girl Julie. It was super last minute, but we had everything planned out. We just needed a location and a car. KPH found the location and I got the car. I knew that my friend Vinh was going to get off work soon and that he's always down for a shoot, so I called him first and he agreed. When we all met up, the model Julie complained that she was cold, was not comfortable shooting with me, and did not want to shoot with a car. Basically, it was a waste of time for Vinh and I to come, so I decided fuck it, I'll just shoot Vinh's car since he made the trek out to shoot with us.
If I had anyone to thank for getting me into the car scene, it would be this guy, Vinh. Oh yeah, this isn't the same Vinh that owns the red STI on Work Ultimates. That's Dep Trai(Handsome in Vietnamese) Vinh, and not the one that owns the Black SC300 on Work Meisters that's Cute Vinh. The one we're talking about is Big Vinh.  Back when I didn't know what a Lexus was and why cars even have engines, he was the one who got me into it. I forgot how it even started; I just remember when he first lowered his GS300 and got some OEM G35 wheels, I was really impressed. From then on, our friendship grew because I would always go to him when I needed advice on my car or help with installing something. He's been there for all of my car-related needs ever since back then until now. Til this day, I still go to his house when I want to get something difficult installed. Enough of the fan boy talk,  now let me show you his pristine Lexus LS430.
Vinh's LS is tucking some Work Varianzas V5S. Vinh loves Work Wheels because it reflects the kind of person he is. Always putting in WORK.


He has it dumped on a custom air bag set up. If you ever need any questions answered about air setups, he is the one to go to.
 Damn son, making me wet. 
Vinh keeps it nice and clean all the time. Whenever I need a car to shoot, I hit up Vinh first because he doesn't need time to clean his car. It's always clean.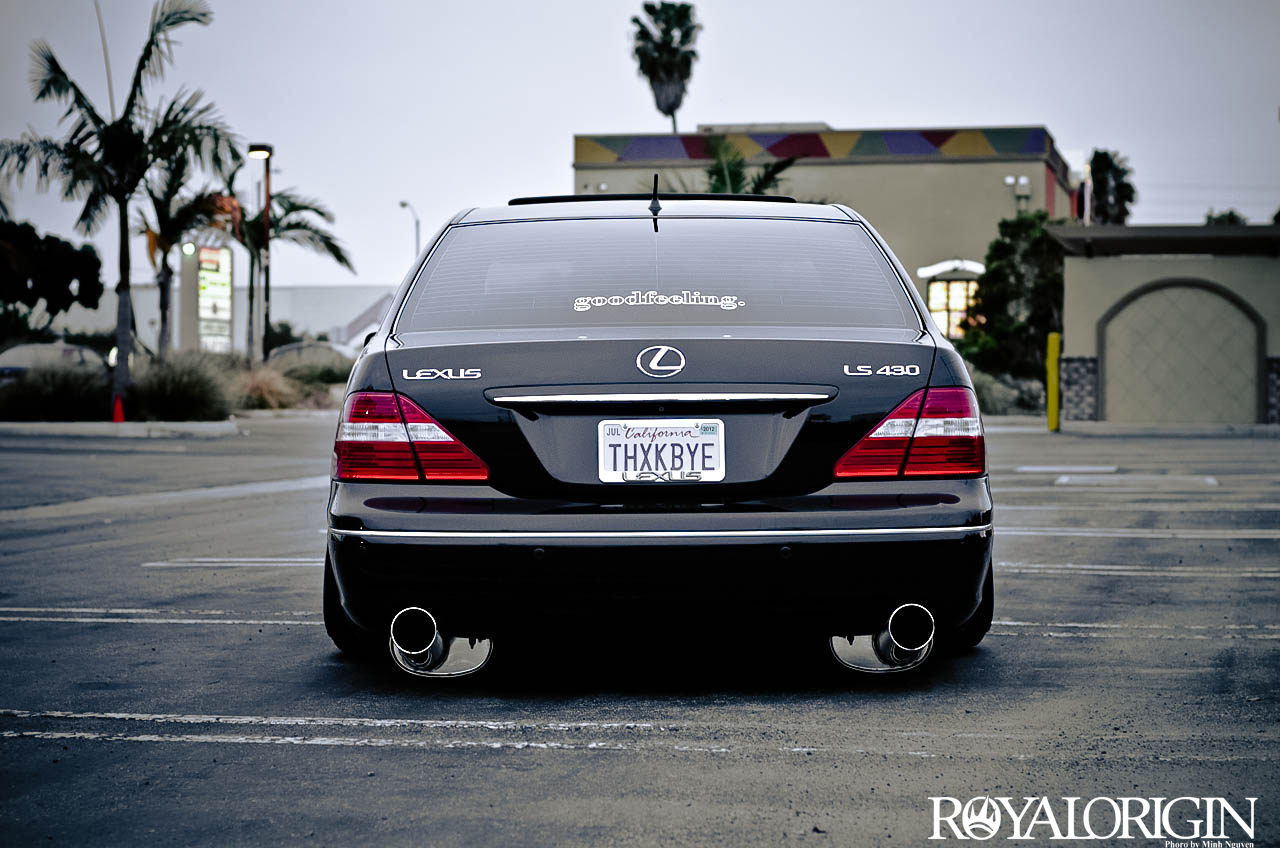 Vinh is reppin' one of the coolest crews out there yes even cooler than Royal Origin. GOODFEELING.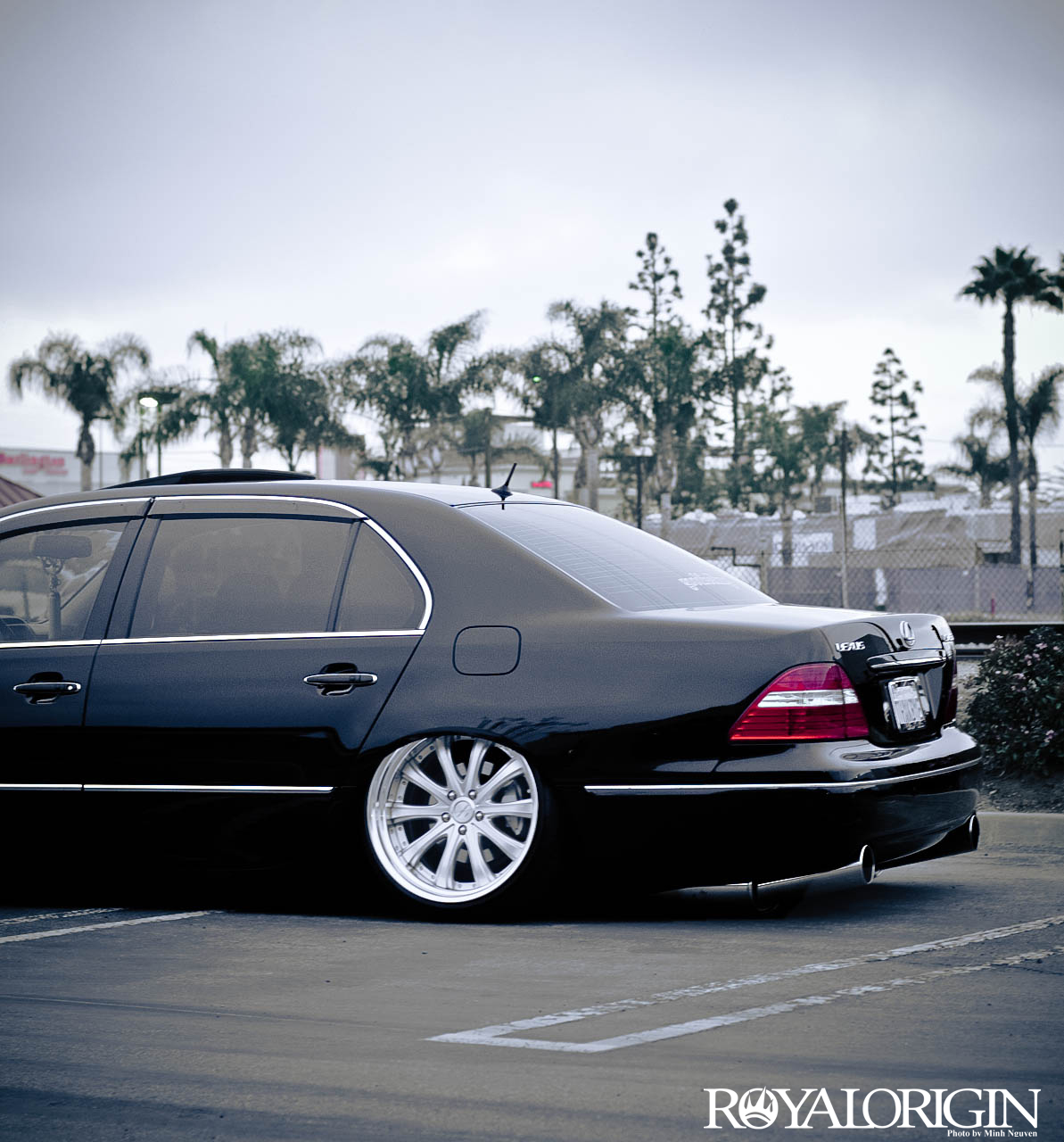 Check out the tips!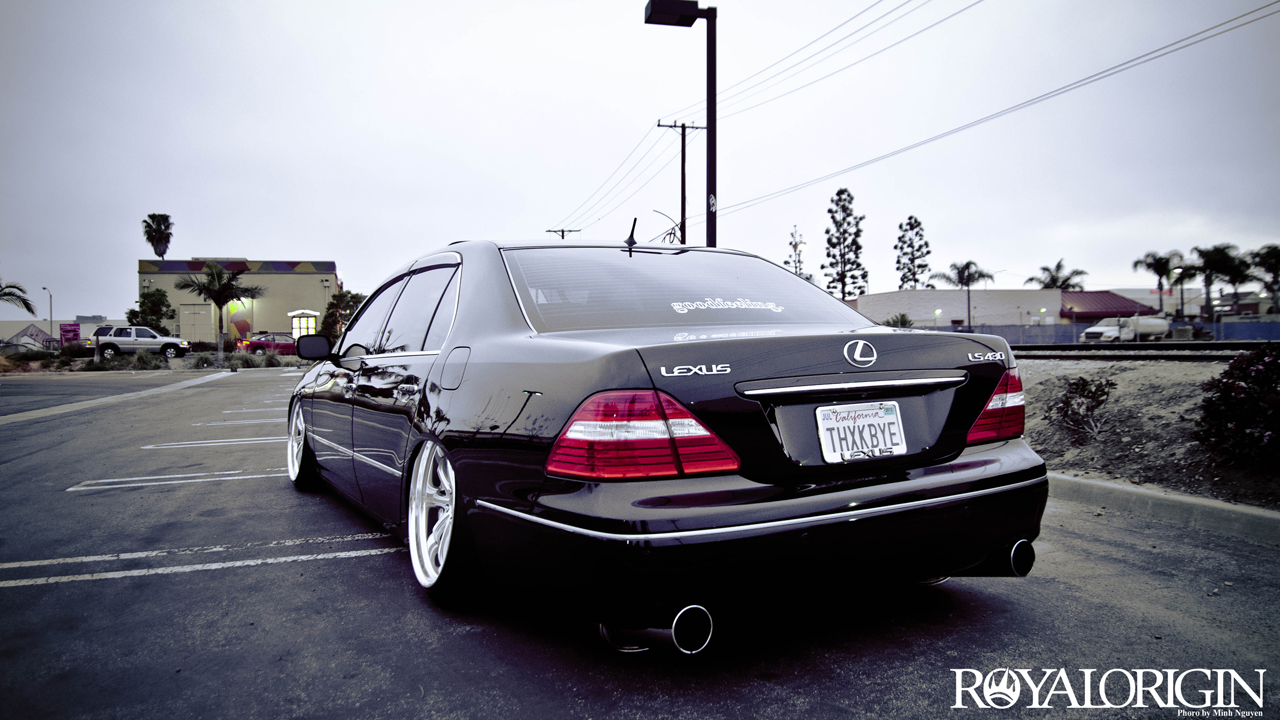 Vinh has much more work to do on his car, but I'm sure whatever it is, it's going to be awesome as fuck. Check back for more updates of his car!
The only shot I got of Julie, before she kicked me off. I can see why some people rather shoot cars than models. Seems like a big headache.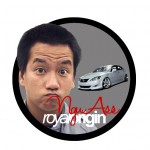 -NGU ASS