Life
Night Import Collaboration
By
|
William Lee of Night Import hosted a meet. Shavi, Minh, and I decided to go check it out. We thought that it would have a crazy turn-out, but what we encountered last night was much more than we anticipated. Lines and crowds of people were in the structure that the meet was held at. It was like swimming in a sea of people.
It seriously felt like we were in the Tokyo Drift movie, getting ready to drift in between pillars. The crazy thing was, we got there when the meet was already dying down. Will told us that earlier, cars were coming in from every direction, and that he was so sure that cops were going to end it. Luckily, no cops showed up, and the meet was a success.
There wasn't any room left in the parking structure, so Royal Flush had to drive around and wait until spaces opened up.
This EK hatch is extremely gorgeous. Perfectly fitted BBS RS with a nicely done bay.
FC RX-7's are always to die for, especially this one, sitting perfectly on RPF1's.
R32's are definitely a site to see, especially in Cali because it's almost impossible to register these cars here.
Sti's are also definitely something to watch out for.
Ojay's UCF10. It won best VIP at Wek Fest SF and most swag car at the meet.
Ojay getting ready to head out. Always looking like a "G."
Step lip VS-XX's on this G35.
Nicely done s13. Simple does it.
FD RX-7 on mag blue TE-37 SL's…baller.
I am not much of a BMW guy, but this thing looked awesome rolling in.
BMW 318 hatch looking really clean.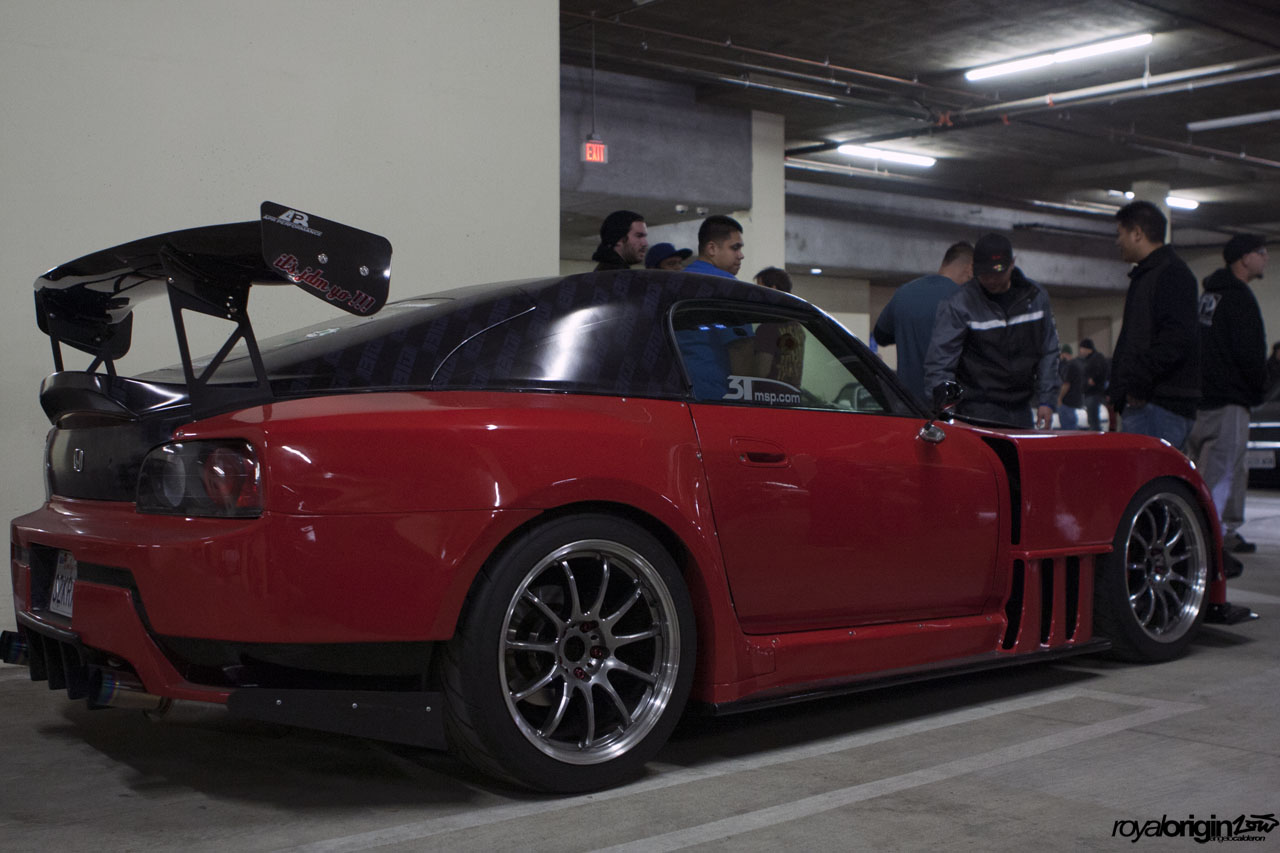 Crazy S2000.
Milt's car looking really good with those new Work Equips.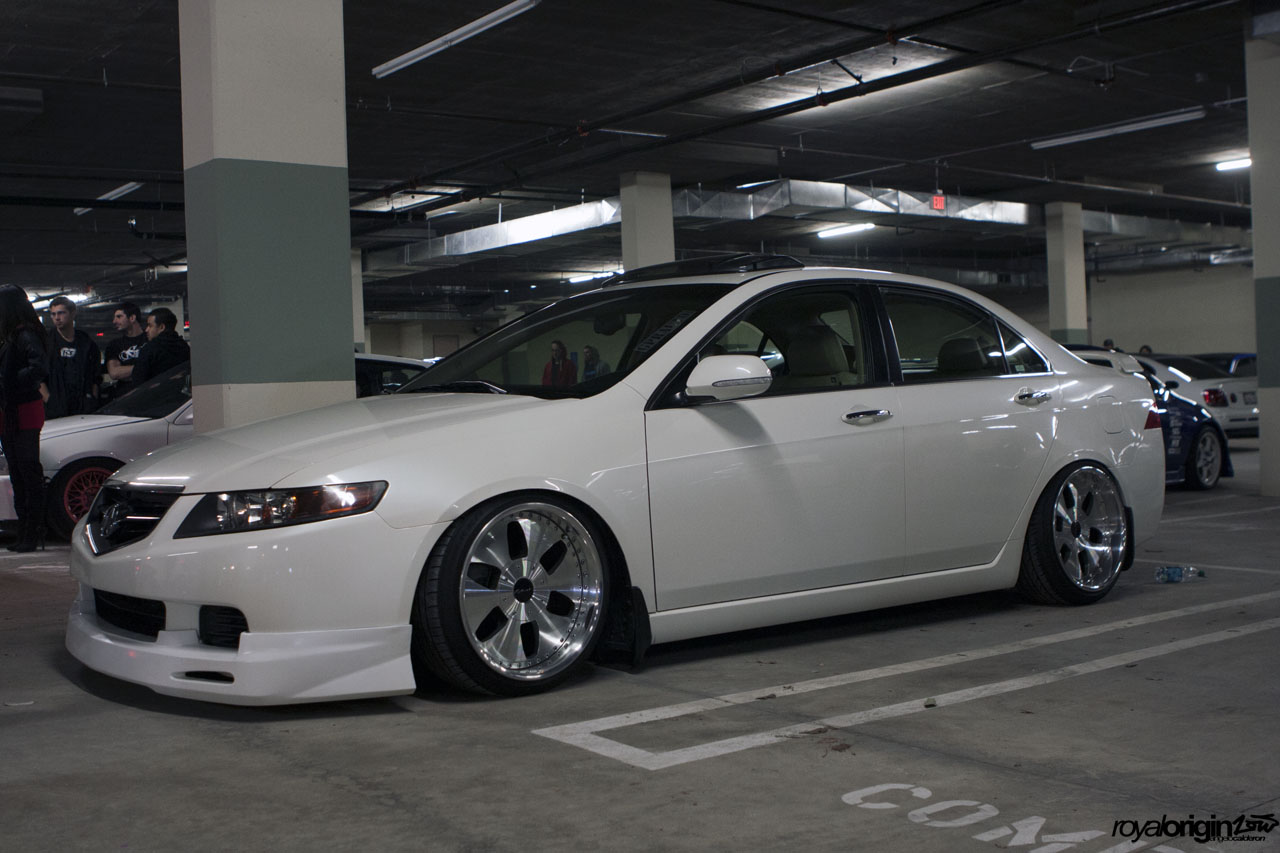 This TSX was simply stunning!! It seems to be sitting on MAE Riversides. Correct me if I'm wrong.
Nuisance came out with their sick TC's. Crazy how low these guys drive.
Lastly, Celine's smart. This car always catches my attention. Goes back to that saying, "simple does it."
The meet had an awesome turnout. Will has to be one of the most coolest guys in the automotive scene. If he ever plans any kind of event, we will definitely be there to support.
Enjoy the rest of the pictures below.
-Angelo