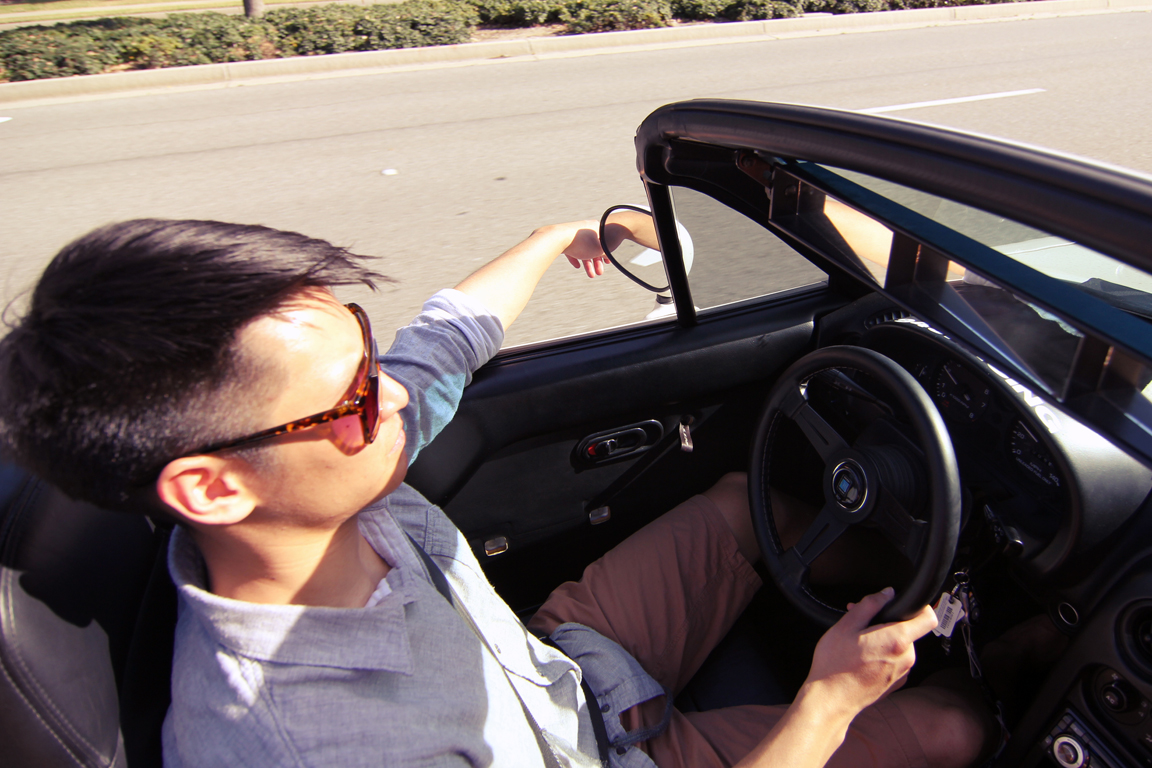 Life
Cruising Out The Weekend
By
|
Last Sunday, I woke up to a bright warm sunny afternoon. Now usually on Sunday for most people, there isn't much to do. Some people go to church, some people run errands for the following week, and some people, like in my case, find themselves recovering from the previous night. The weather was so nice that I couldn't see myself being a couch potato at home, so I called up a couple of local buddies from Team Tochigi and we decided to go cruise around  and soak in the awesome weather.
Like every other day that I hang out with these guys, we started our day by meeting up at Diamond Jamboree for a quick boba run at Lollicup.

If you ever go to Lollicup at Diamond Jamboree, order the "hump-it-and-dump-it". It's not on the menu and only one person on the entire staff knows how to make it. It's an awesome blend of teas and hopefully, you'll be lucky enough to experience it.

There, we also decided on the route we were going to cruise on. The plan was to take the 5 south, merge onto the 133 south, and eventually end up in Laguna Beach where we would stop, grab a drink, and soak up the sun.
But before that, we had to make a pit stop. My friend Brian had to pick up a "carepackage" before we left so we stopped by his house…
This is how we do… Teacup yorkie in a Gucci bag. If two guys in a Miata rolling top-down to the beach wasn't fruity enough, a guy carrying a teacup yorkie in a Gucci handbag was sure to seal the deal.
Eventually, it was time to start driving, here a few shots that were taken while we were cruising on the 5 and 133 freeways.
If you went to SEMA you may have recognized this FX. The car belongs to a chap named Lerry and it's one of his long-term projects. Obviously the car is not a desired platform to modify but because they are uncommon, it has given Lerry's car a chance to do a lot of R&D for many companies. Currently, Lerry is working with a company in developing a new form of suspension for the FX platform. We can't release too much information but let's just say that the car will be receiving a very drastic change in ride-height soon 😉
Here's a shot of Brian's G37S. You may be wondering why the hell are we posting images of a stock car, but in fact Brian recently sold his Titanium lipped Gram Lights in order to move onto another wheel set-up because he gets bored too easily. Check out the driver of this beast!
Unfortunately towards the end of the 133 freeway, we were faced with bumper-to-bumper single lane traffic. Obviously, since the weather was so awesome, we weren't the only people who wanted to go to the beach. Instead of waiting through the traffic we turned around and decided to cruise more freeways.
We ended up making a stop in Quail Hill, where we enjoyed a "bromantic" view and had Brian's dog do some import modelling for the cars.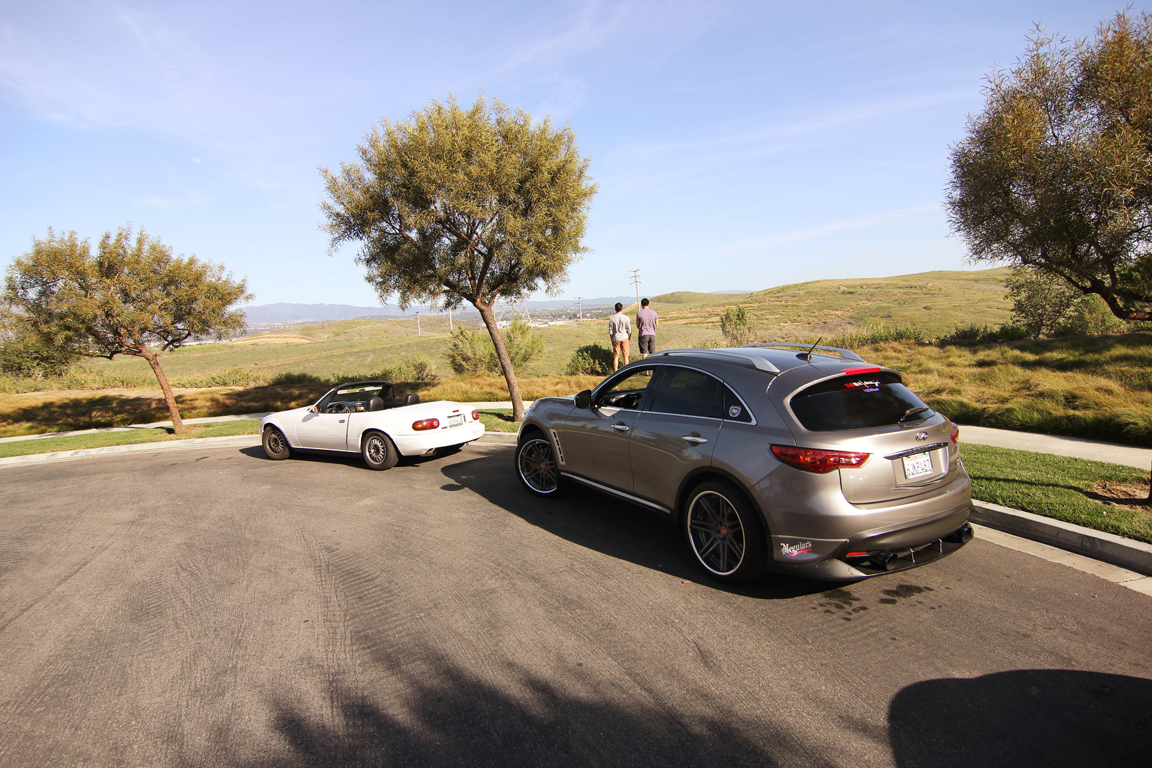 Yes, Lerry's BBK is almost as big as a Yorkie…

Group shot

Finally, it was time to conclude the cruise. But before that, we had to grab some form of refreshment, so we made our way down Quail Hill and stopped by Nalu's Hawaiian Grill for some shaved ice.
Lerry and I found our deserts needing an extra kick. Luckily, I had some left over Mike's Hard Lemonade from the night before in my trunk.
Despite the rising costs in gas prices and people's busy schedules, it was a great way to spend a few hours on a Sunday. There's just something about driving alongside my buddies that made the whole experience very therapeutic. Even if we don't arrive at the planned destination or even if my passenger isn't a supermodel; I'm always down for a cruise.
Photos by Jon Chen – check out his skills here! https://www.facebook.com/jchenphotography
-Jay Tien