Life
3RD POWER
By
|
A couple of nights ago I was really bored at home, and could not fall asleep, so I started messing around with my camera. At first I was just taking pictures of things in my room, but that got boring super quick, because I was taking pictures of the same thing over and over again. After 30 minutes or so, I decided to call my friend Gian, and asked him if I could shoot his car. It was like 2 in the morning, but since he is such a good homie and him already being out because he is Mr. popular, he agreed.
Gian started off in the car scene with a Mitsubishi Mirage he did not go to crazy with the car, just a simple drop and wheels, but hence it being a mirage it was a sight to see. Unfortunately he got into an accident with that car and had to part ways with it. Shortly after he picked up the Nissan Cube which is what he is working with today. Gian is a very picky person from his taste in women to the cars he modifies. He did not want to go with a car that had been done numerous of times i.e. civic, XB, or even a TC.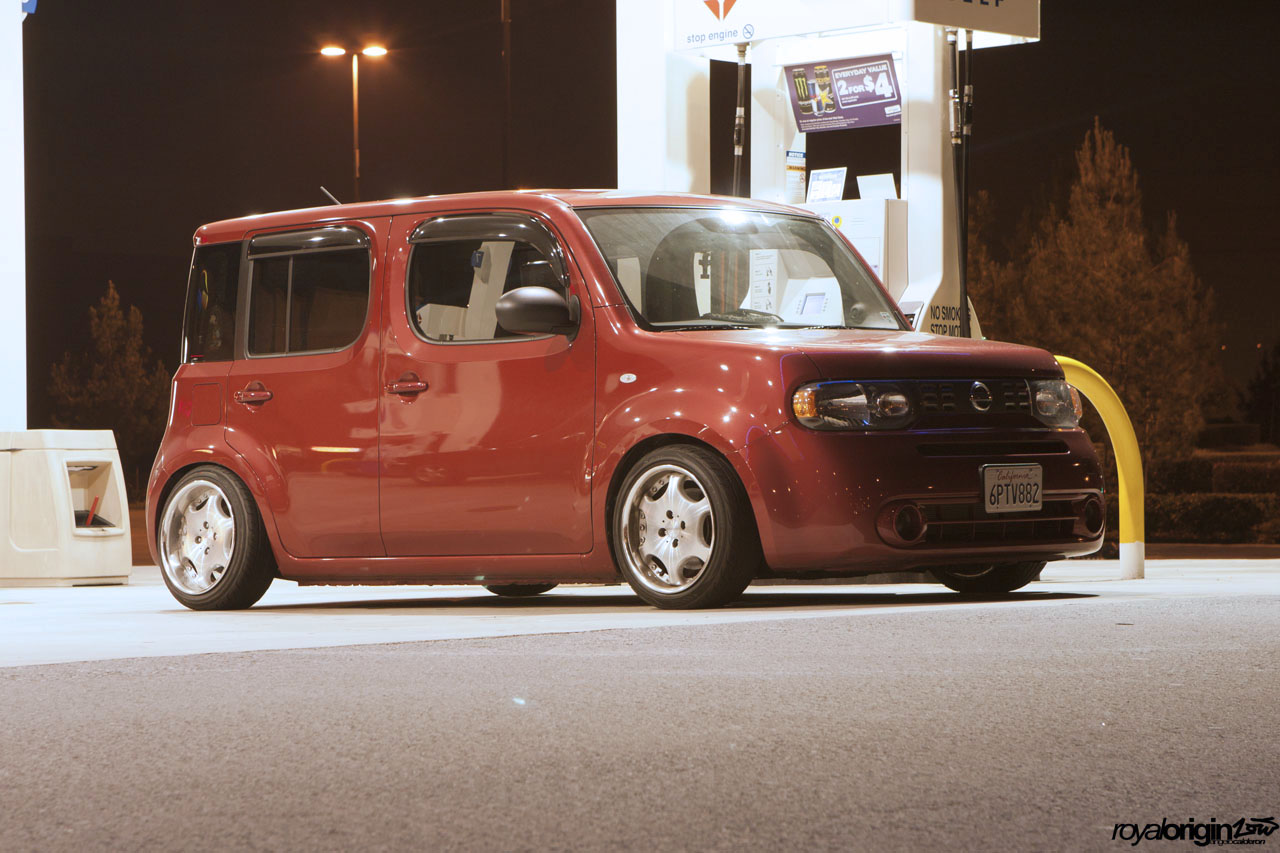 The title 3rd power stands for Cube if anyone did not get it. The cube was a hard platform to start with, because it has not been in the United States for a long time, and aftermarket parts are hard to come by because of it being so new. With all that being said Gian created a decent looking machine while being so handicapped.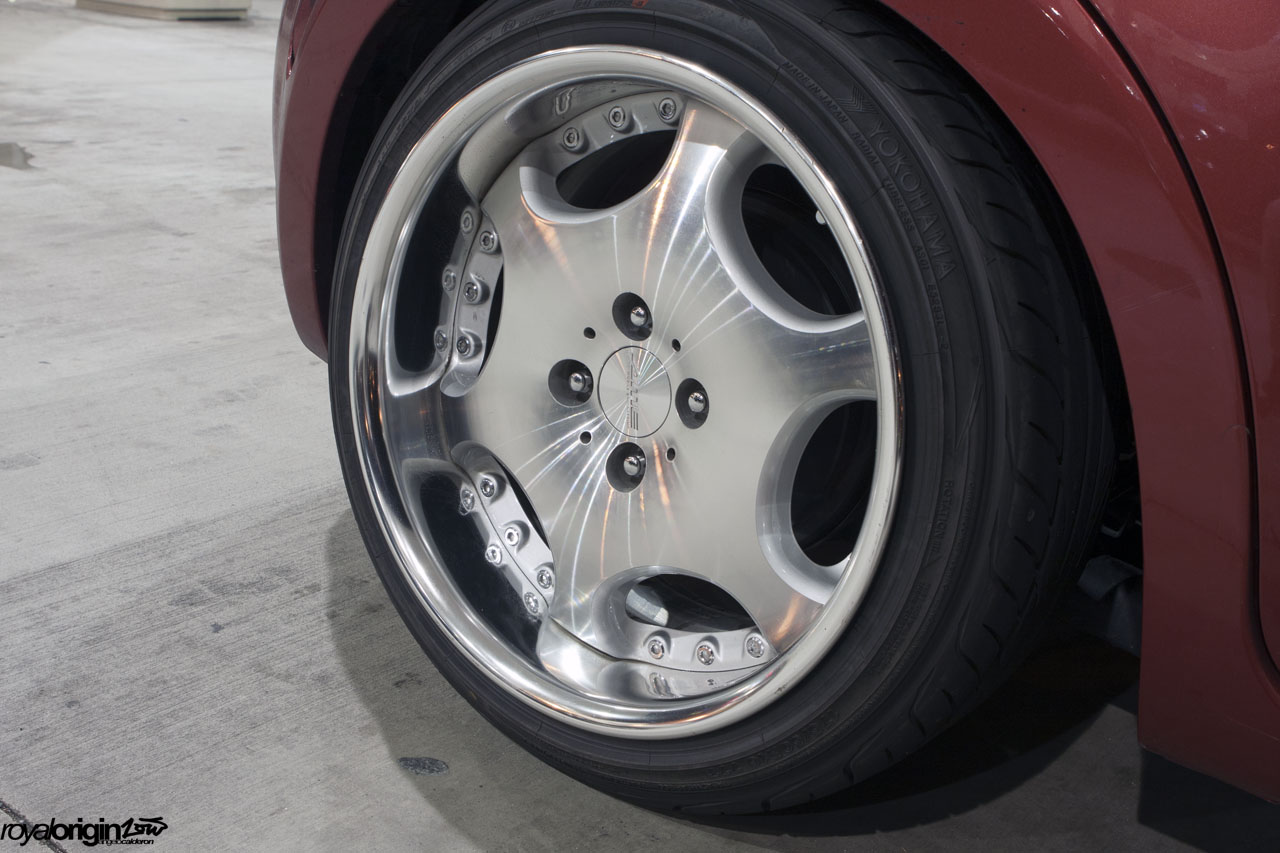 The car is very simple at the moment, because it is still in its beginning stages. As of right now it sits on k sport coilovers in the rear, and tanabe sustecs pro's in the front with a shorter spring. It is sitting on AME Shallen LX's with a 20mm 4×414 to 4×100 adapter. He also has custom -5camber shims for the rear, which give him approximately -6ish degrees of camber. As for his interior he has a 330mm JDM bubble shift knob. The car is in the process of being bagged so keep an eye out for it's new look with in the next couple of months. With that being said, even with all these modifications Gian still manages to daily drive this everywhere. Within one year he was able to rack up 23,xxx miles. Crazy if you ask me.
Drop a comment down below if you have any questions!
-MrFobbyAccent