Main
Street Faction Welded Nights
By
|
Some of you may know, when working on cars there's always a bump in the road to complete your project. Those bumps in the roads usually lead to customizing and cutting things that you didn't expect. Thankfully we have someone like Matt from Street Faction to help us out. He's an upcoming fabricator and welder that builds pretty sick drift cars and stylish bash bars that replaces your stock crash bar.
Where the magic happens.
A lot of swag points are accumulated when you can weld as nice as Matt.
Matt checking out John's coil over to see what needs to be done.
Welding and pipe fun.
The necessities to make some cool bash bars.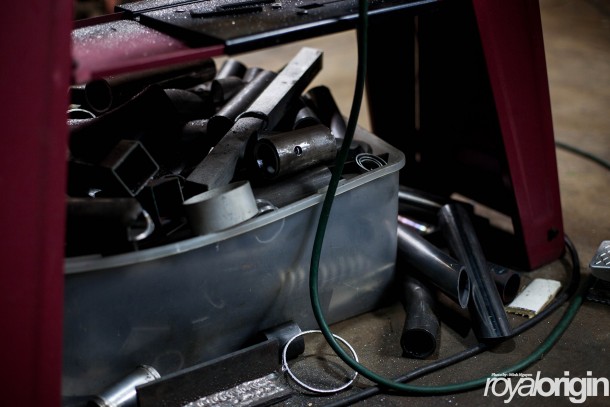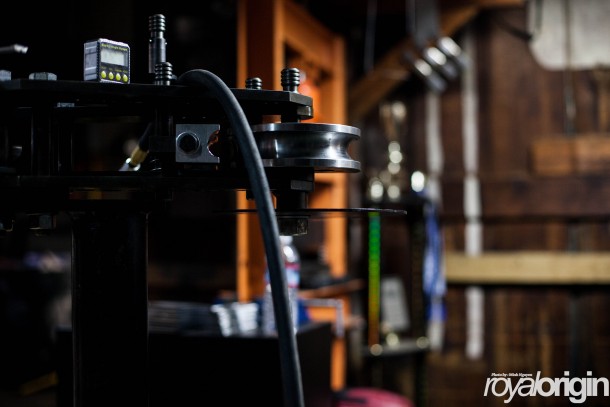 Some Banksys inspiration for when you're welding.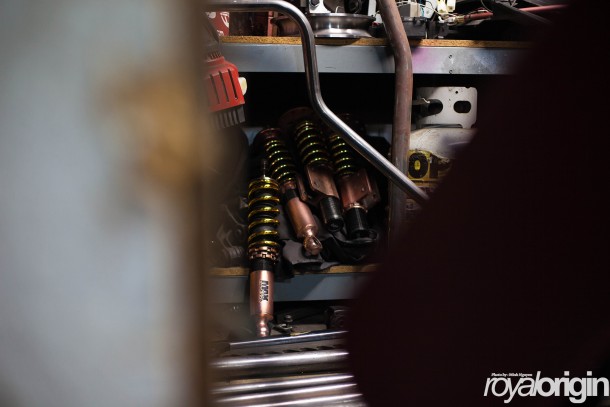 Coilovers which will probably be fully customized too.
Feliz Navidad, buy a bash bar from Street Faction for your loved ones.
http://streetfaction.bigcartel.com/
Matt getting to work on John's coilovers.
Cutting half of the coil over mount for extra low.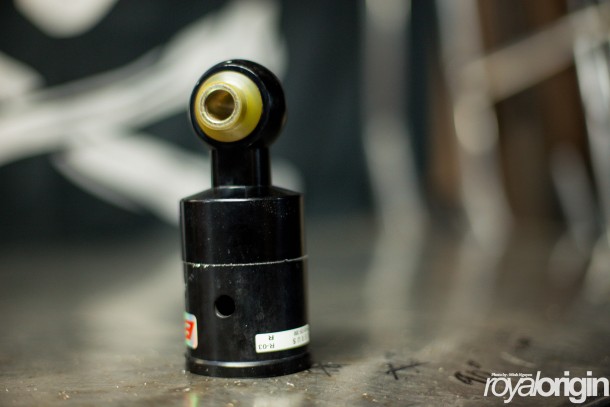 The things we do to go low.
That's a whole lot missing from the shock mount now.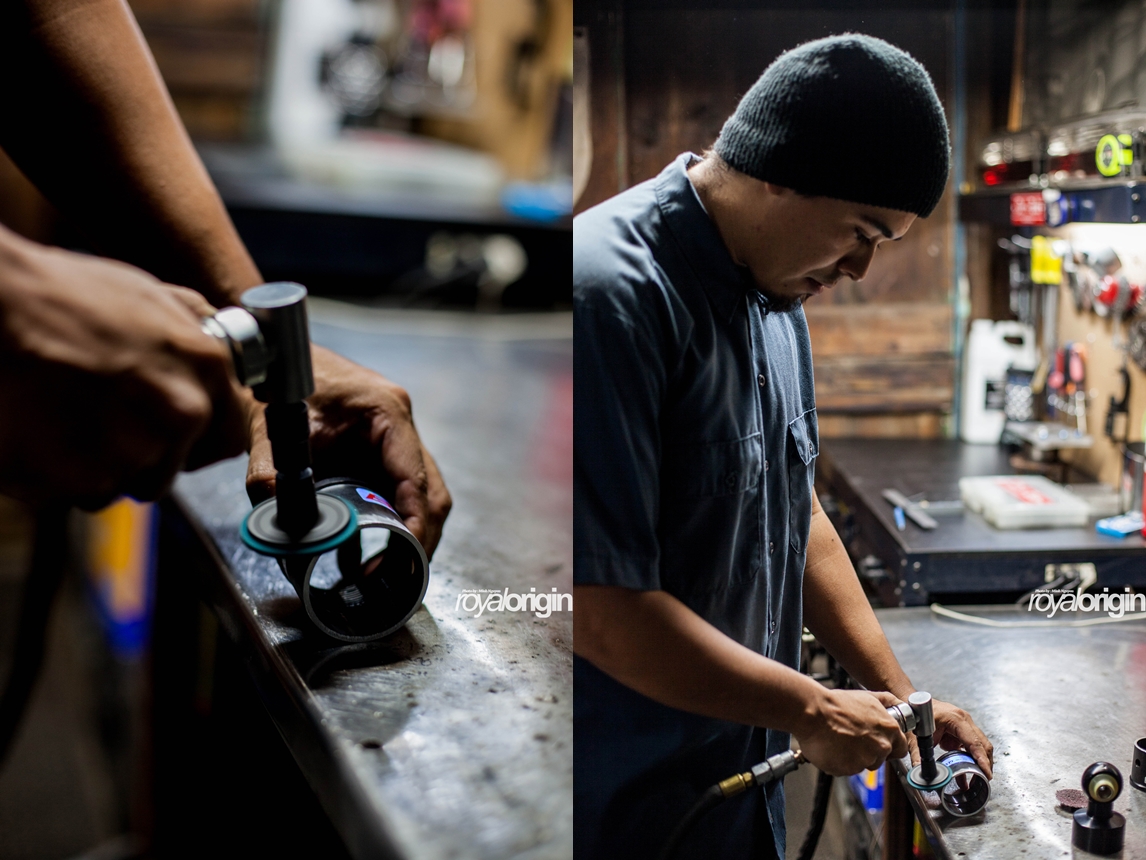 All in the prep work.
Matt looks more excited to weld than hanging out with Thao.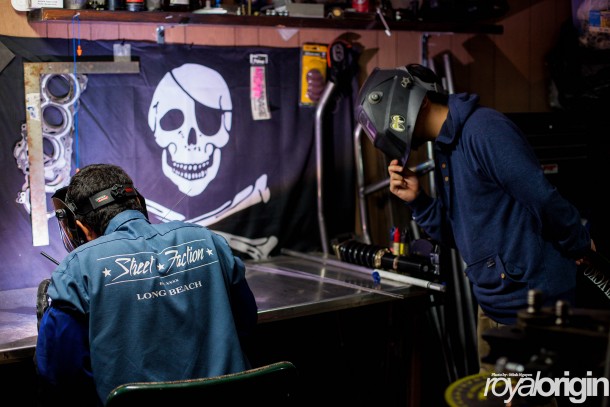 John observing the welding process, even though all you see is a bright light.
The light.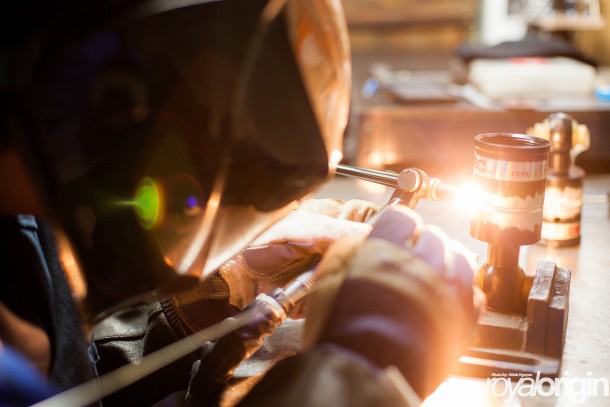 Finished product.
************************************BONUS ROUND************************************
Here are some photos I took for Matt's Speed Hunters feature of his current project.
Everything is connected somehow.
That side roll cage and his doors and fenders come off fast for quick access or just to make the car look gangster.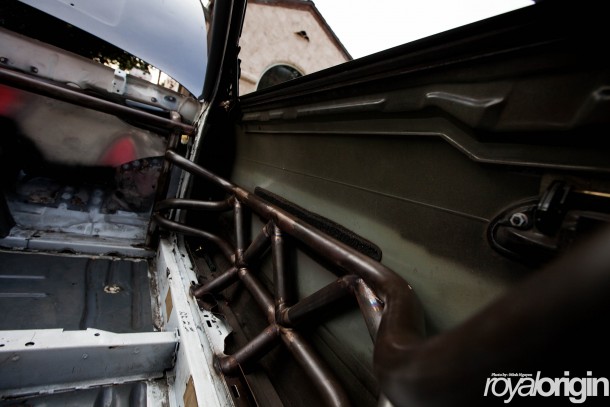 I am definitely bringing my SC here to get a bash bar made.
Dem Cosmis Racing in black chrome…
Matt used a piston to hold his steering column. Genius!
Dual brake calipers!
Make sure you check out his feature on Speed Hunters here…
http://www.speedhunters.com/2014/11/iamthespeedhunter-the-creators-theme/
-NGU ASS