Main
Wekfest San Jose 8.10.14
By
|
 Wekfest in Northern California has always been the show to attend to get inspiration for my own car build. Hundreds of elite car owners from the surrounding area always attend and on top of that Wekfest also screens the cars before they can even bring their car to the venue. This event is the place to be at and showing your car is a blessing within itself. I didn't get much coverage of the show itself because I don't own a wide angle lens yet and this year for some reason parts of the show were really cramp and made it very difficult to shoot.
Vendors getting a head start on preparing their booths. Vendor display is everything if you want to attract show goers to your booth.
 MBN Mikey unloading his pristine Integra.
 Always a pleasure to Johnne's 5 series on Infinite Werks wheels.
Johnne's sick interior, this bottle was empty by the end of the show…
An infinite amount of infinite wheels.
 For the first time in forever Brendan showed at a car show with us. His car was looking mighty fine with his new SSR SP1.
Blood in, blood out.
My favorite M5 in the world only because the owner likes to tug on my penis after a hug.
A collection of clean cars displayed at Wekfest. Only the best of the best can show at this show. Not sure why we're here though…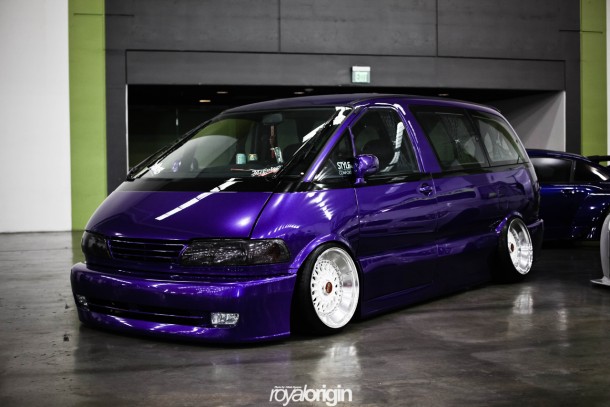 Ojay's award winning Van on newly powder coated BBS RS. In my opinion, it contrasts much better with his car.
0 to 100 at a car show real quick.
Your car show isn't a car show if it doesn't have an RWB present.
3rd generation IS bagged on VIP Modulars. Rockin' some wheels from a fully customized wheel company, I wish this car had more fitment.
Aired out Q45 on some Work Rezaxs.
Liberty Walk always goes hard. It says so on the fender.
Murdered out xB on SSR MS1.
Rabbit tuck. I think Chris uses those wheels to grate his carrots.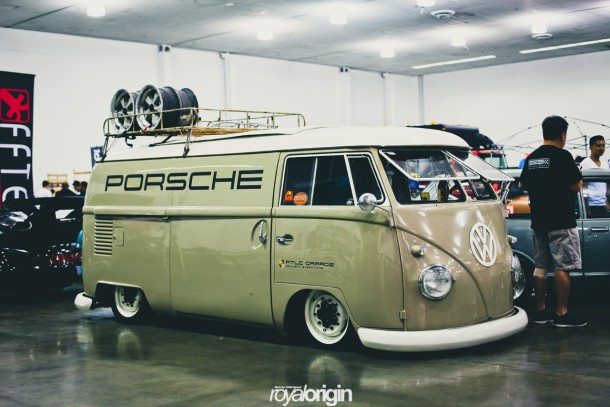 Damn, Mark's van is finally running. Glad to see it at the show.
His other Volkswagen.
David's Rocket Bunny needs more space for people to really enjoy it.
Phat take notes.
Keith's IS300 made the trek up here in one piece surprisingly.
Gerard's MR2 on gold VS-XX.
This Passat looks like the type of car to go on an adventure with.
One my favorite Lotus's, I absolutely love seeing this car.
Not sure why there was so much space left over at the show, kinda sucks the vendor area had to be so cramped.
SSR MS3 look real good tucked on this G35.
Platinum VIP always bringing out the classic VIP cars out.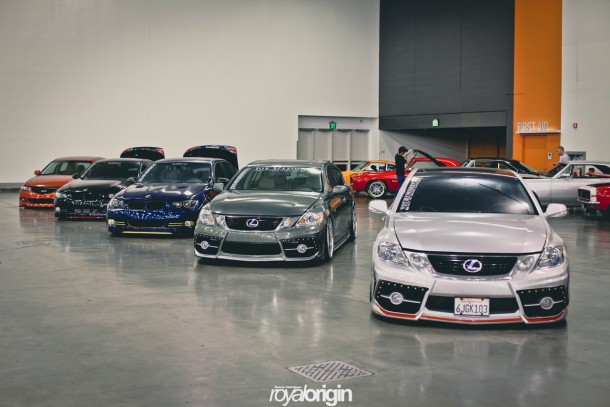 I heard there's a lot of jobs out there for design.
Job Design looks so fucking good I want to rape it.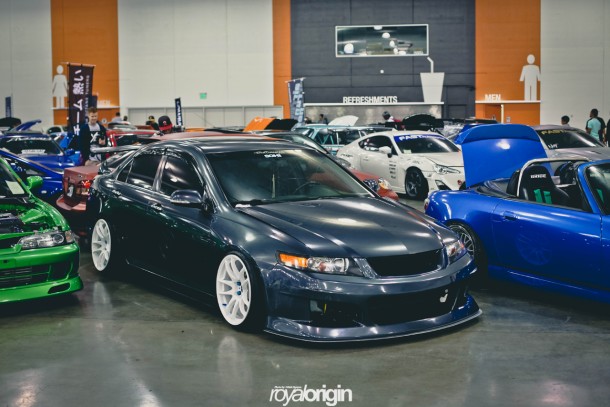 Some trance style on this TSX.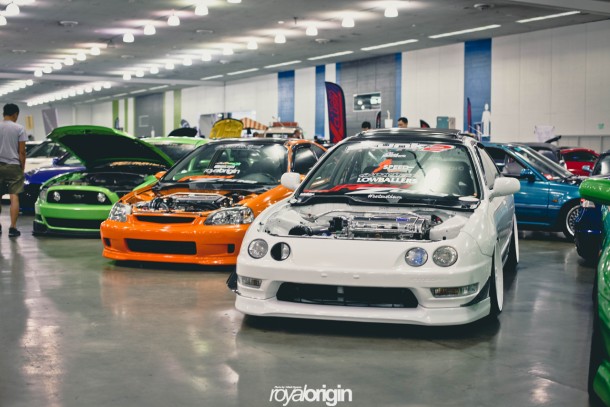 I think Gerald got replaced…………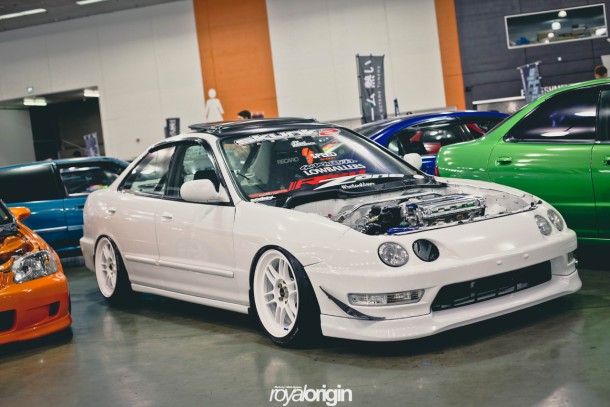 Ray's Integra looking pretty gangster.
Chivas on newly built Rotiform TMBs.
Engine bay meticulous as always.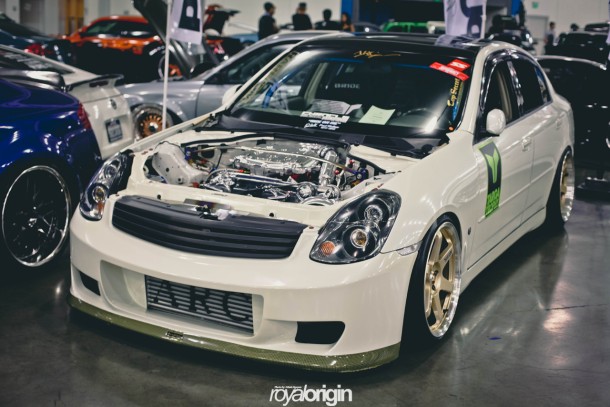 Less colors would do great for this G35.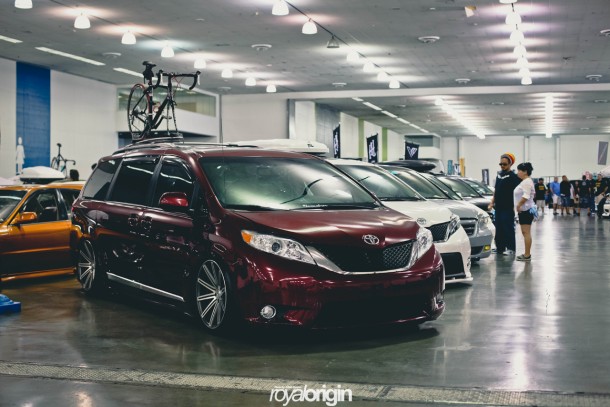 Vankulture bringing out all the soccer dads.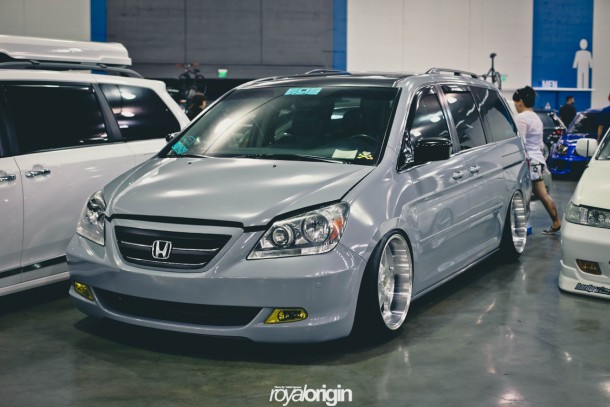 This is Amuse wide body s2000 looks pretty gangster on Volk CE28s and a Voltex GT wing.
 A 9th generation Civic done right.
Another car that needs space for attendees to enjoy.
8th generation Mugen RR Civic rocking the new CCW D110.
Surprised to see non imports and more old school classic cars at Wekfest. Definitely a good change of pace from all the imports.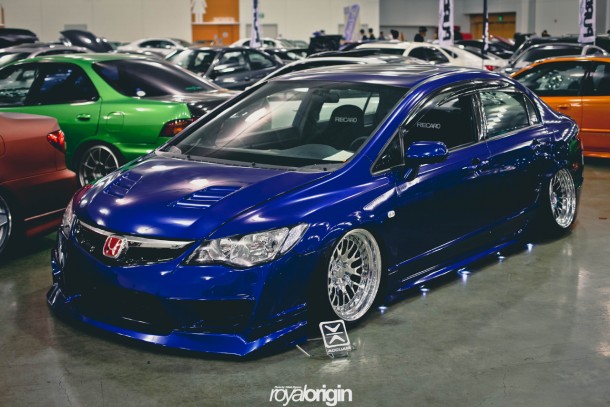 Another FD2 converted Civic on CCWs.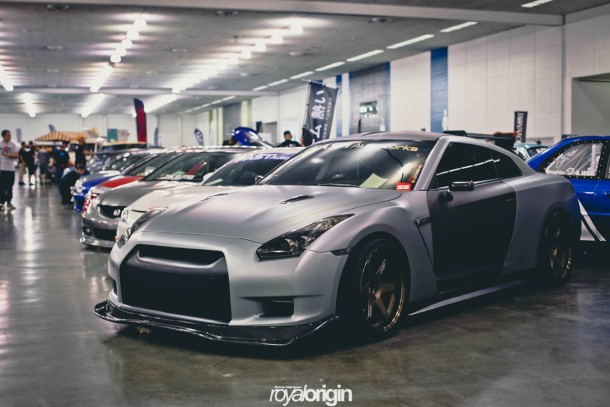 John Fob's GTR needs to be one color.
This all motor H series EK looks pretty gnarly. It probably had the most space to demonstrate the craziness of this build.
Everybody be rocking SSR or CCWs at this show.
When you think you have a bad ass car then you see this car and it makes you feel like shit.
J's Racing everything.
Thanks Reg for showing with us!
Way fucking cooler than that one E36 that was in our crew. Not joking.
What I said previously about thinking you have a cool car…
Porsche game killed.
Robros Customs slowly making progress on their GTR with some coilovers and Rotiform wheels.
Some of the best products to use on your car. Buy it here…
https://www.jdmchemicals.com/
Every single person here brought a car…
Sick Elites shirt from Wekfest, sad I wasn't able to get one because of the crazy line.
 Thanks to our supporters for always coming through and grabbing some merch!
Krizchelle rockin out new HOODRATstuff beanie. Unfortunately already sold out.
 Once brothers now one is faster and the other is way lower…
I can't believe Jimmy's Civic made it up here at this height.
 Looks like people are waiting for a pick up game of soccer.
 I want one but it would not fit in my parking space at home.
 Elissa Alva's booth busy as always.
 Why is it every time I ask these guys if they want a photo together Jimmy goes in for a kiss?
 Nimo got jealous…
Congrats to Keith for winning Best IS of the festival!
 The crew coming home with three trophies. Thanks Wekfest and Pure VIP for the awards! We go to car shows not for the awards, but to show the world what our cars look like outside of social media and mostly to interact with people who enjoy cars.
 I wanted to get photos of the show cars in a natural habitat like on the streets. Cars always look a thousand times better when they're rolling. I joined the many car show attendees outside of the venue to watch everyone roll out.
When your midlife crises and your reality meet.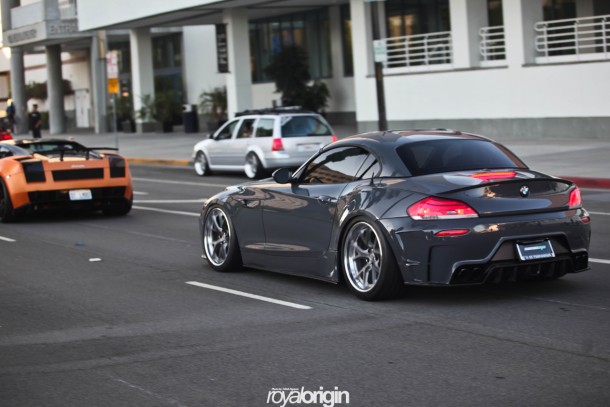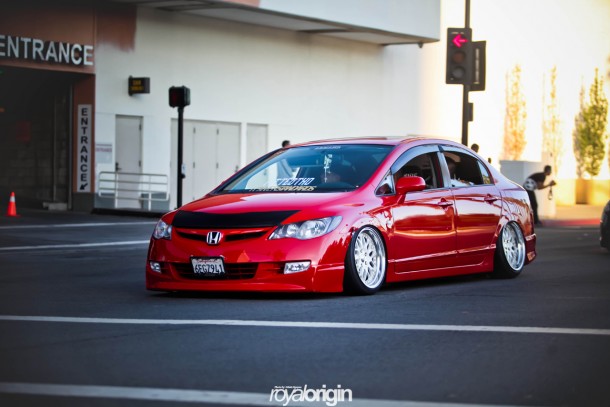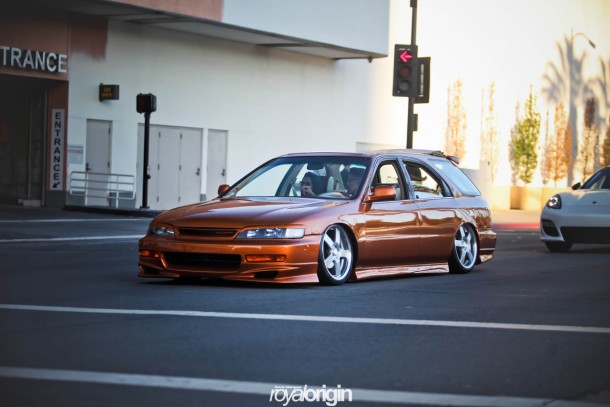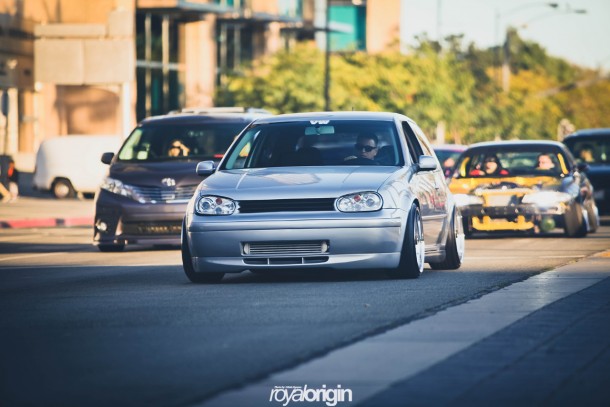 This is probably the sickest GS in the United States right now.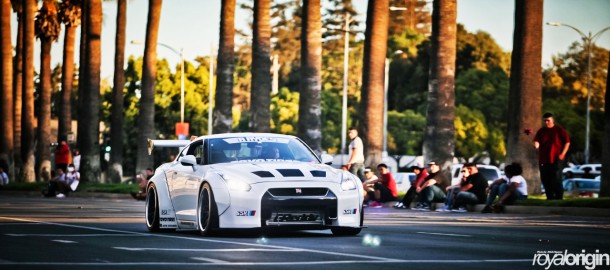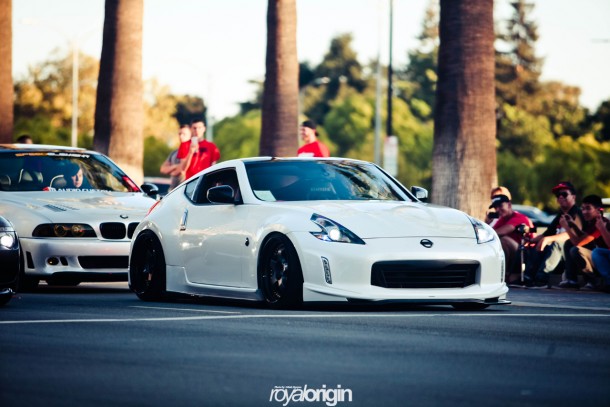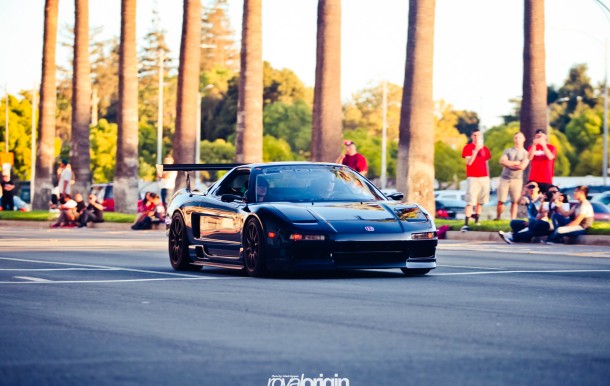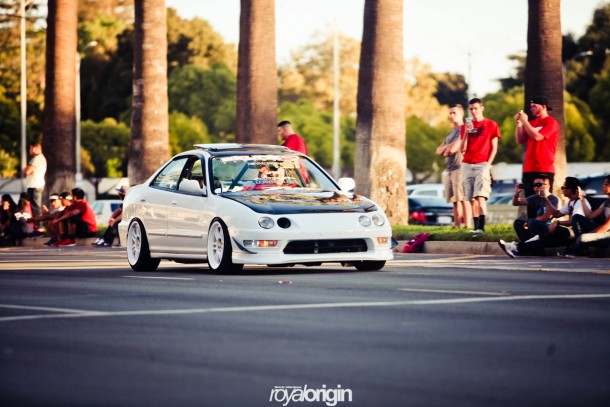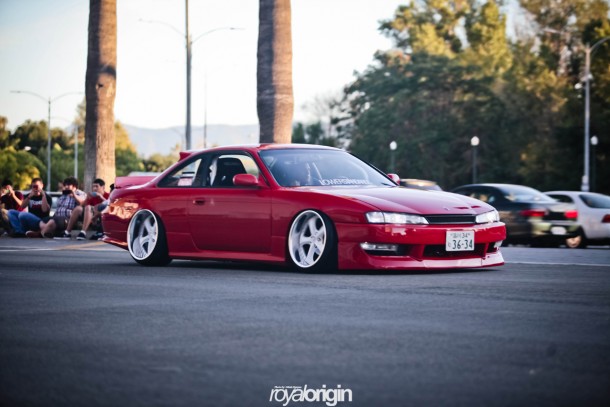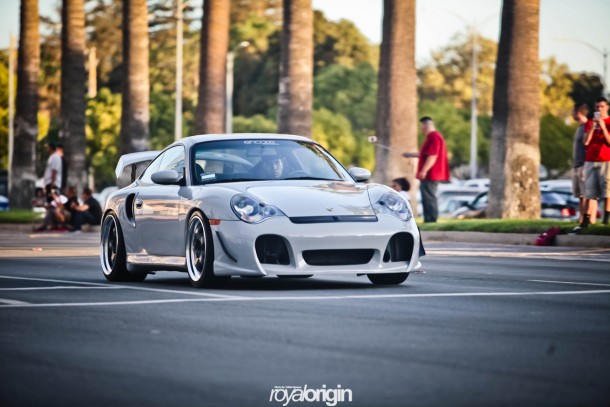 \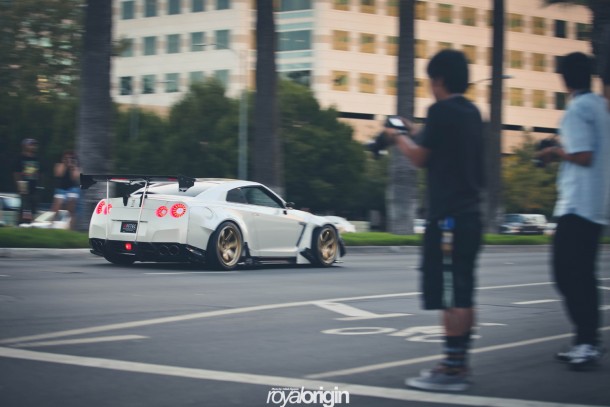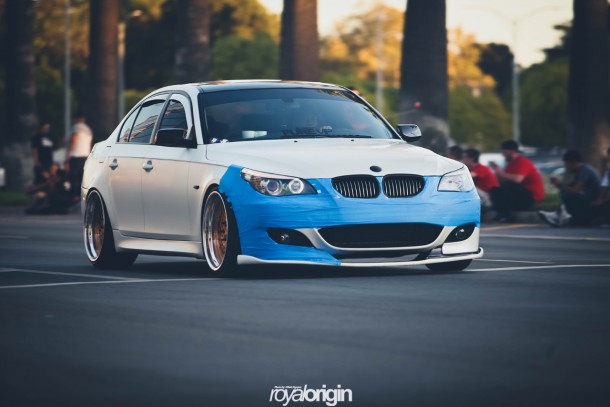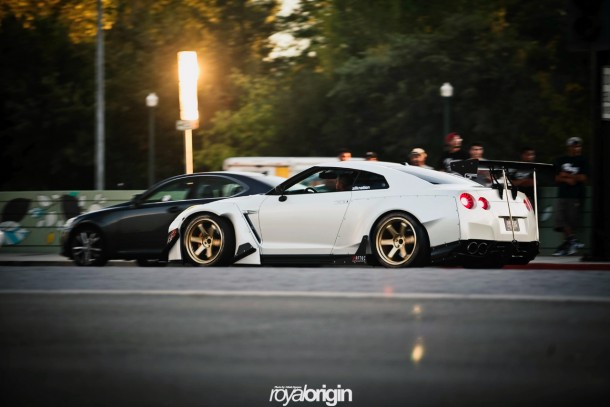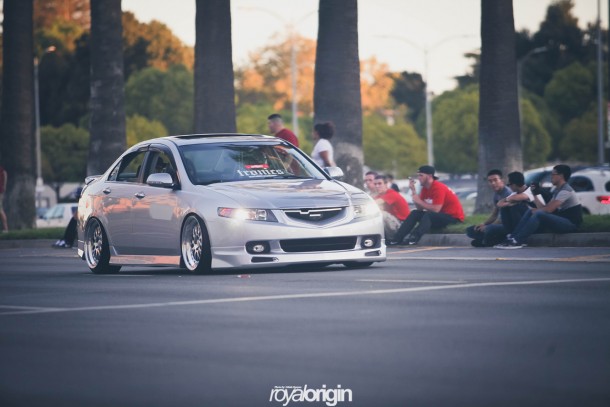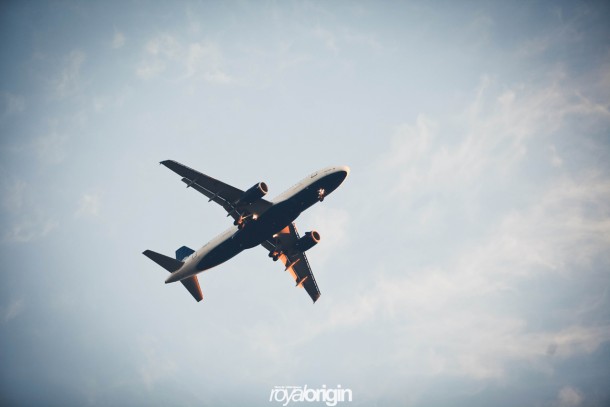 Where did the front bumper go?
Now that is a good girlfriend, she had to walk out of the venue and a couple of blocks to bring her boyfriend's front bumper to him.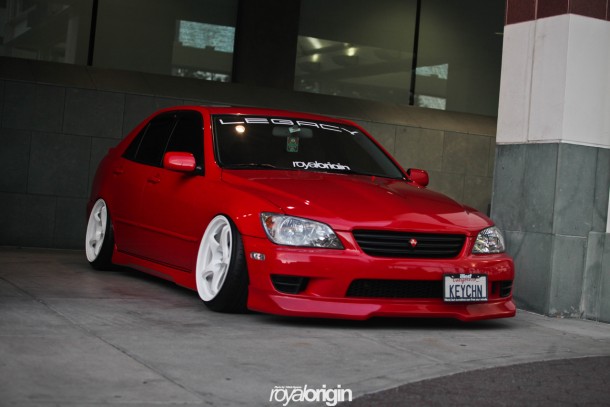 Keith's IS300 parked in front of the hotel.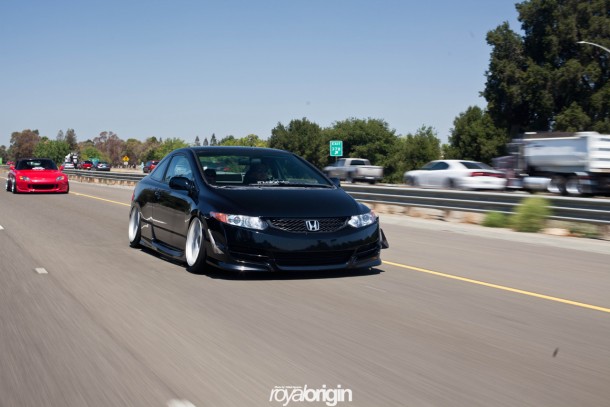 Well I hoped you enjoyed this coverage and there are always more photos in the gallery. Thank you to Wekfest for allowing us to be at the show and thank you to everyone who came by to support us. Sadly, I think this will be the last time we'll be at the Norcal Wekfest event. The cost and stress of everything doesn't seem worth it. We will still be a big supporter of Wekfest and attend the local events.  Thank you for reading!
-NGUASS