Main
Japan | Mooneyes Event
By
|
 Another installment of  our trip to Japan, we were struck with pure luck that we were able to meet Colin of  www.dohcresearch.com at a rest stop meet(https://royal-origin.com/2013/10/14/japan-rest-stop-parking-lot-meet/). He was kind enough to take us to some of the car shows and drift events that needed a car to get to. Colin planned to take us to a couple of cool places such as the Daikoku rest stop, a Mooneyes show and a Nikko drift event. Our first stop was the Mooneyes All Odds National Event..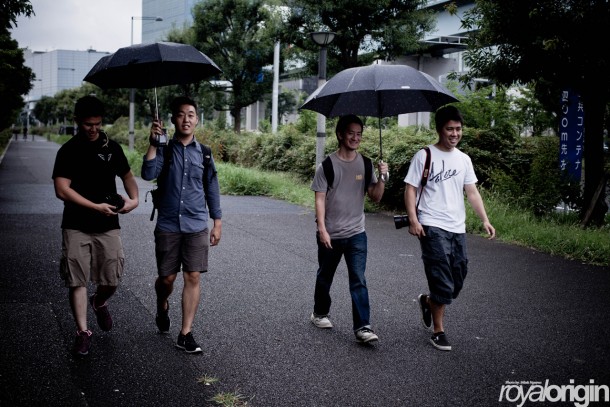 It was our first time dealing with Japan's on and off rain. Everyone had an umbrella buddy except me…
Mooneyes Japan!!
This show was different than any other show I have ever attended in my life. It was way more laid back and kind of felt like a swap meet with a bunch of cool cars.
Cool steering wheels and used Mooneyes merchandise for sale.
Some nice classic wheels for sale.
I bought everything…
I'm going to be honest and say that I don't really know much about the old school Japanese classic cars. The only cars I really recognized were the Datsuns and the GTRs.  Nonetheless they were all cool to look at.
Another Datsun truck, awesome to see these cars pretty low to the ground.
Most of the time I was asking Colin "what car is this?" "what car is that?". I hope he wasn't annoyed haha.
Beautiful. The cloudy weather made for some awesome photos.
Only in Japan, where you will see some guys dressed as aliens walking around..
More steering wheel goodness. I really wanted to get the purple one, but wasn't sure how it would mount on my hub.
Car enthusiasts here just for the cars, no bull shit dance battle, twerk battle, giveaways, or models. Just straight cars.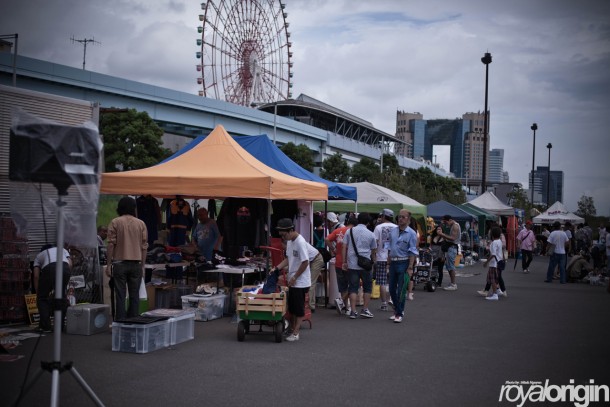 So many neat stuff, I wish I had brought more cash.
Mooneyes booth! Had to pick up a limited edition event polo.
Holy low..
Intricate air setups.
A Work Meister peaking.
Clean 86 on Work Meisters.
Is this a wagon Q45? COOL!
The low life is for everyone!
Man I wish there were these type of vans in America.
Something familiar. A watermelon xB.
So this is where aliens come from..
Dodge vans?!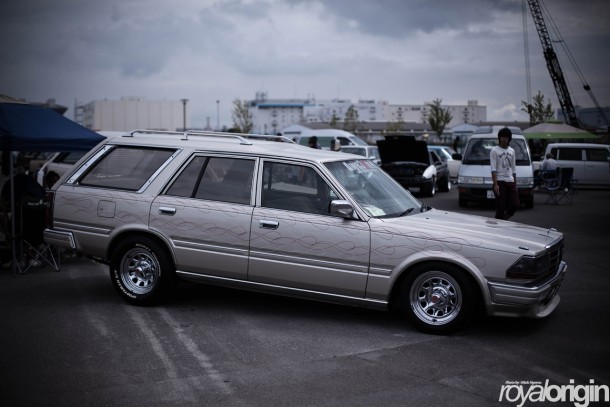 Stylin on you. Reverse rake.
Even the Integras were kept in pristine condition.
Honda peeps take notes. Stop sticker bombing your shit. Keep it clean.
Beach theme.
I want this van in my life..
Holy tuck Batman.
B O S S
Mooneyes merchandise!
All three of us got the same polos, we planned to meet up once a week to wear it together. That's it for this part of our Japan trip come back more for when we hit up Ebisu circuit!
-NGU ASS