Main
Japan | Rest Stop Parking Lot Meet
By
|
  Before our arrival to Japan, I posted on our social media outlets that Royal Origin was going to be in Japan. Abbitt tagged one of his friends, Zee in the post and Zee was kind enough to offer to show us around. We became facebook friends because you know you're not friends in real life if you're not friends on facebook. The first day of our arrival, Zee found out that there was going to be a rest stop meet and immediately hit us up to go. If there are cool cars, Royal Origin will be there..
First time being in a right hand drive car none the less a R33 GTR.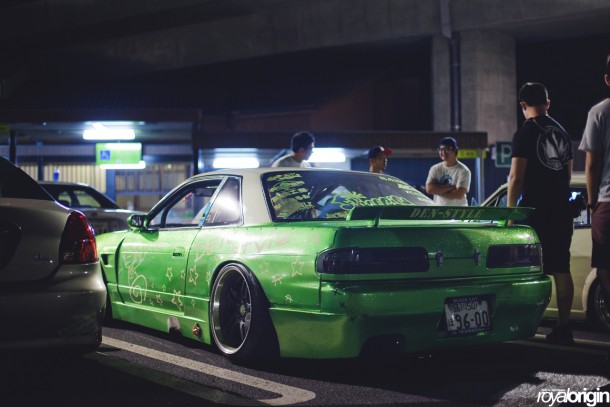 As soon as we arrived we were smacked with Japan's crazy styling with this S13 from Team Frees.
These Chasers are like Camrys to us in the U.S. but it's super cool to a foreigner like me.
Some crazy fitment on this Chaser from Team Lowbrain. It's awesome how they drift at this stance too!
Right on the rim.
Beautiful SSR MS1R.
Shakotan AE86.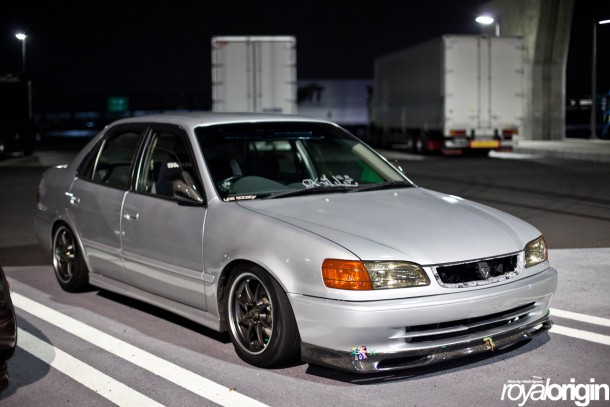 I believe this car is a Lowbrain member too and is getting a matching paint job soon.
TSX imported from Vegas.
The TSX was rocking some Volk LE37s.
S14 rolling up to the meet up spot.
Some interesting DUB stylish cars.
The S14 from earlier.
Some Lowbrain booty.
Sick interior setup with a katana e-brake and train handle bars as "oh shit handle bars".
Sick designs on the hood.
Randomly saw Teru at the meet. I met him at the Illest OC grand opening and it was a big surprise to see him here.
Sick ass Verossa just arriving at the meet.
We need these instead of Camrys in the U.S.
My favorite thing about the Japanese drift teams is that they all have matching paint color.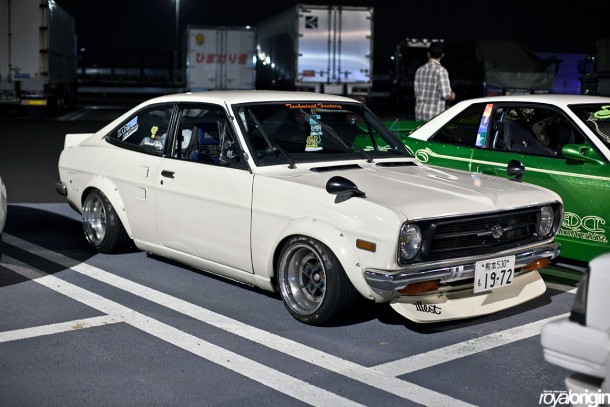 Teru's Sunny. It was cool to see it in person after watching his video.
Zee's R33.
Interesting compact van, there were a bunch of these through out our travels.
This is what i wanted to see in Japan the most. S15s all day.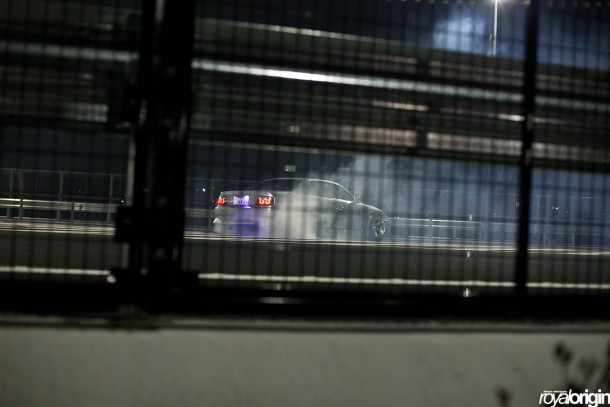 Some guy drifting in the other parking lot.
This sight wasn't too unfamiliar. It felt like home when Royal Origin would get together at Tastea or something.
Checking out what's under the hood of Teru's Sunny.
Showing off the heart of the car.
Love this glitter paint job, it was only noticeable up close.
From a far it looked like one color that a had pearl in it.
Fitted for some drifting.
Another look at the FREES S13.
John and Keith getting to know some of the locals.
Looks almost as there if there were no tires..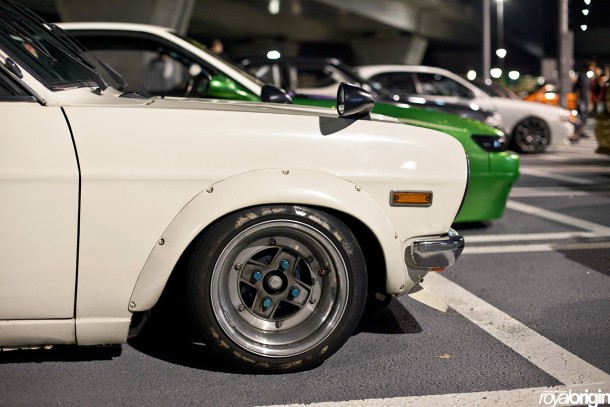 Zee the person who was nice enough to take us here. Thank you!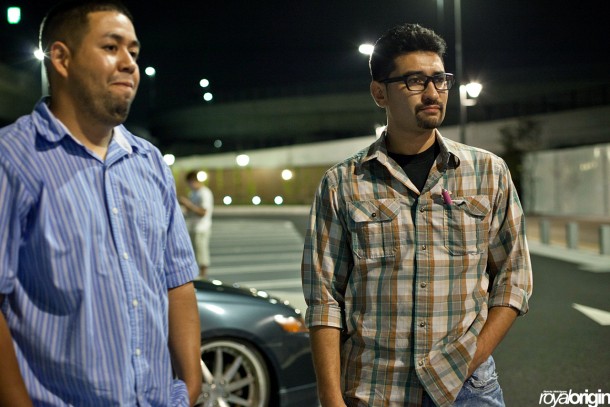 New friends Chris who is from SoCal too and Jon who owns the yellow Verossa.
Keith talking to some guy from England?
 Another look at Team Lowbrain.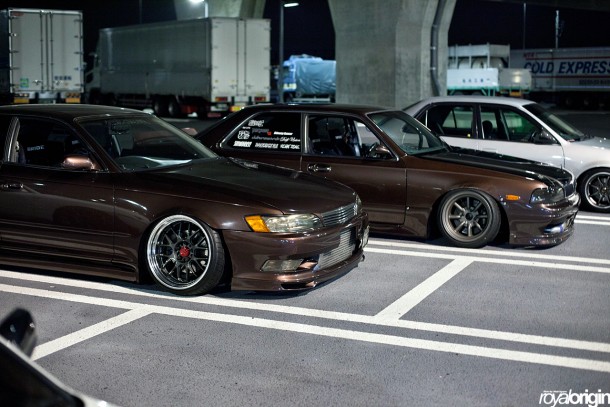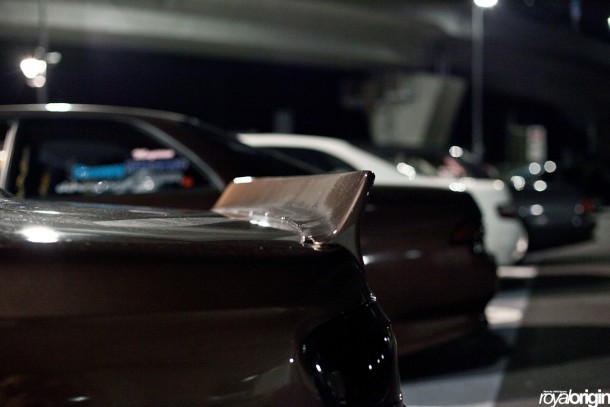 Custom fitted Rocket Bunny spoiler.
Getting to hear the Verossa and S15 at wide open throttle through this tunnel made my night.
It's crazy how much it costs to drive on the freeway here. It's like 10-15 bucks every stop! These guys have dedication.
Pit stop at Family Mart. Thanks Zee for taking us to the meet and giving us some tips about traveling in Japan.
-NGUASS