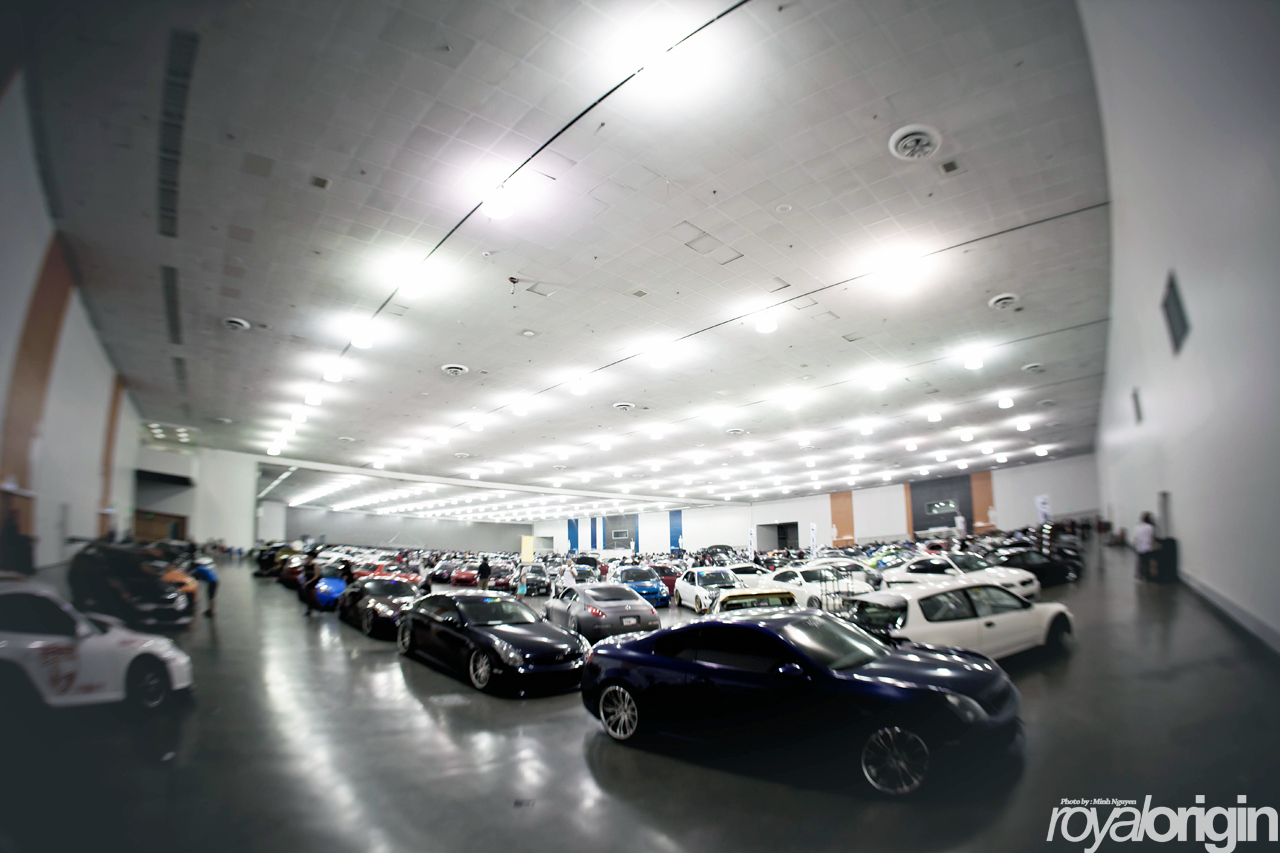 Main
Wekfest San Jose 2013 | The Destination
By
|
This post was supposed to be posted last week, but due to technical difficulties with our old hosting server we had to delay it. Hopefully with this new host, we are able to accommodate all the traffic we've been getting. The day of the show seems like a blur to me. I felt so rush throughout the day from going to get change for the booth to making sure I had time to get coverage of the show. My mind was all over the place.
I wasn't able to get as much coverage as I wanted because like previous Norcal Wekfest shows there was just so many people that were getting in the way of my shots. So, please bare with me on all my photos.
Pure VIP's 2IS on CCW. I really liked the front splitter to the rear diffuser, I want to do something similar to this setup.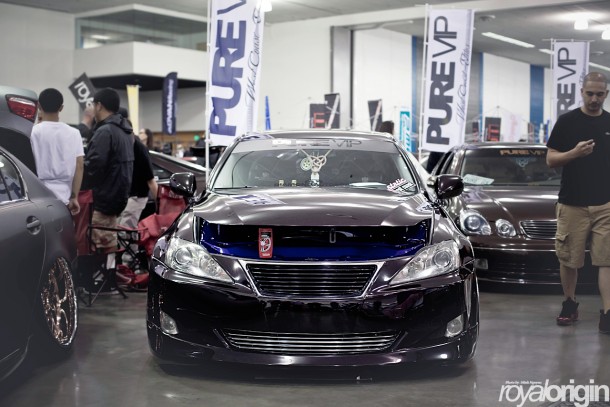 The famous purpie.
I've seen so many photos of the Liberty Walk kitted M3's that it's starting to become a normal to see these at shows.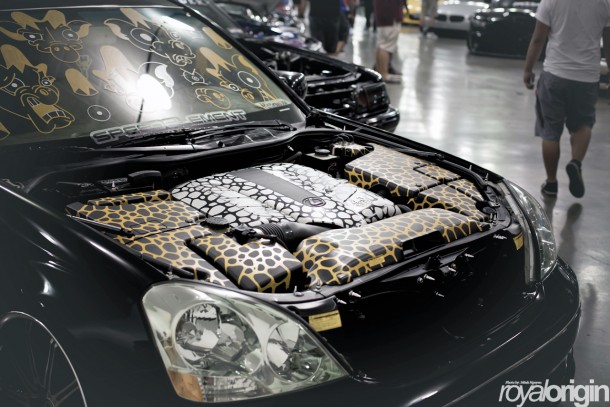 Giraffe style LS430.
It was cool how they had a giraffe display for people to take photos with.
Gerald's root beer was getting a lot of attention.
Vinh's ridiculously low STI.
Jeff, Ryan Gold, Rica and I doing work at our booth.
People were asking to get photos with Rica. #famous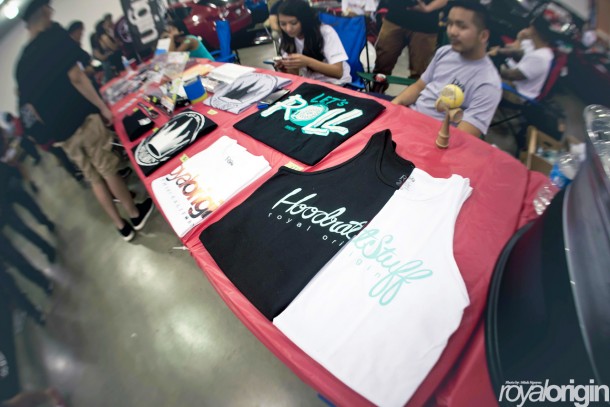 We released our new Hoodratstuff tank top and our Set the Sun tee at the show. Which is available online here..
As promised we made it rain stickers.. Not many people were catching the stickers, so we flooded the floors with stickers. In the end though, there was not a single sticker left. #stickerhungry
Thanks for reppin Chelsea!
This Wekfest I saw a lot of crazy VIP builds and not the ones where they just have suspension, wheels and a JP knot. Real VIP builds with crazy attention to detail such as this LS460. I wish I had more time to fully check out all the VIP cars at the show, but my mind was rushing all over the place.
Another crazy VIP car is Sean from JDM Palace's LS430. So VIP that the car gets chauffeured around.
Spotted Lance and Anthony sharing an outlet. A very romantic moment in WFC bromance history.
Never personally met Hieu, but I've met his car several times so I guess we're friends? I love the color of his car and how the Work Meisters make his car look so bright and shiny.
Ojay's Laker themed Previa. One of the few boss Vans out there.
Thanks for reppin' Ojay!
Flew by the Fatlace booth and spotted Kenny working the booth.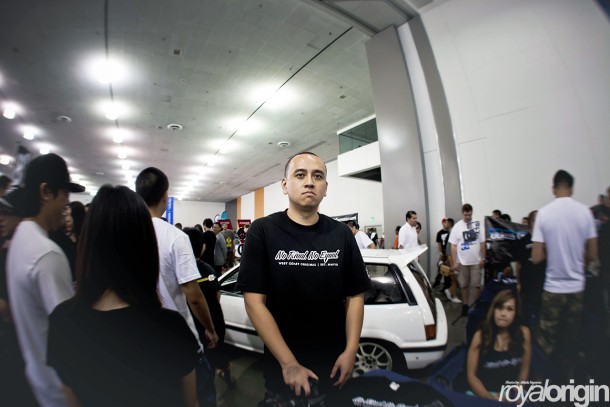 Next to the Fatlace booth was Joey's booth. I did a drive by shooting and got some pretty cute head shots of him.
Facebook profile worthy.
Still ridiculous every time I see this engine bay by Rywire. It makes me want to attempt this on the SC400, but knowing me I probably don't have the patience or money for it.
Finally got to see Elvis's LS400 in person. Looks just as crazy in person as it does in photos and with the new Work Meisters it is definitely one of my favorite LS400s right now.
Futura brakes and Work Meisters are the definition of baller.
Michael Mao's award winning NSX. Not going to be surprised if he came home with a couple of awards.
ATS Garage brought the heat with all of their builds. A lineup that would make all the Honda fanboys scream like little girls.
Evasive FRS with a huge crowd around it.
Dat and Jenn Q at the Fatlace booth.
Yogi and Kathrina.
A fish eye shot of the fisheye master, DJ Murdok.
A good looking bunch of guys. All homo.
The Stance Lab Mercedes on Work Cr- Ultimates.
The red car and white wheel combo is a classic on a car.
 This was definitely interesting.
Supermodel Rica was annoyed with me taking photos of her without setting up a session with her manager. Sorry. #nomorefreephotos
 Pandora One.
The oh so shiny EGarage RWB.
 The moving mirror.
Rootbeer CRZ.
Sandra Wong signing some posters.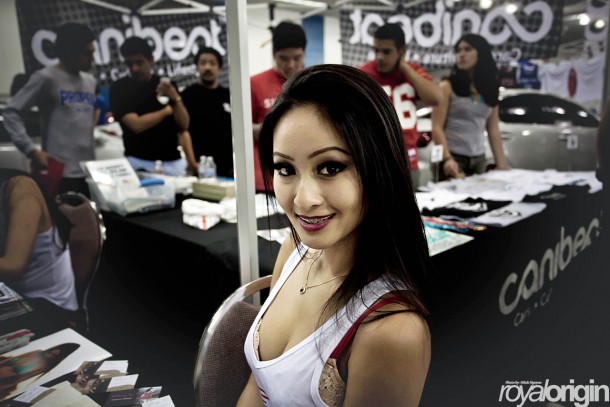 Oh hai.
Hayle wanted some real photos, so she put on the serious face and did some serious modeling.
I call this the "wheel stepper".
 The seriousness didn't last long and the flamingo pose was back.
The Futura LS430 is probably one of the most godly VIP builds in the U.S. Everything from the headliner to the brakes makes me want to sell my soul so I could build a car of this caliber.
I guess this is the Subaru version of Elvis's LS400.
Another shot of the Root Beer.
Our new friend David was nice enough to show with us at Wekfest. Thanks David!
Ariana Grande.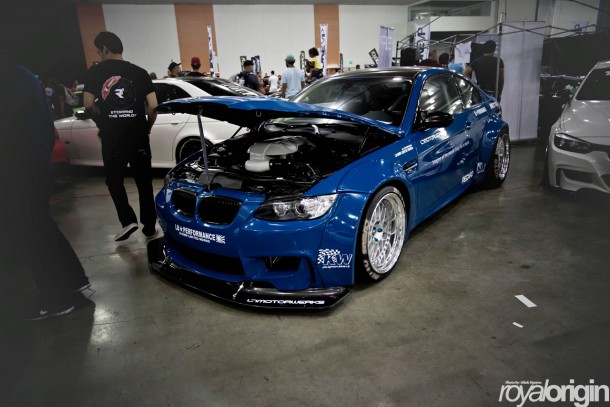 A more race car version of the Liberty Walk M3 with race tires and a long front splitter.
Courtney's cool F30. I learned from her that all female tuners seem to know each other.
Dennis with his "take a shot with me" face.
Sweet drift S13.
Mark Arcenal's Nissan Quest has come along way since I first saw it at Sema last year. One of my favorite VIP vans over here on the West Coast . I'm not just saying that because he's my boss too.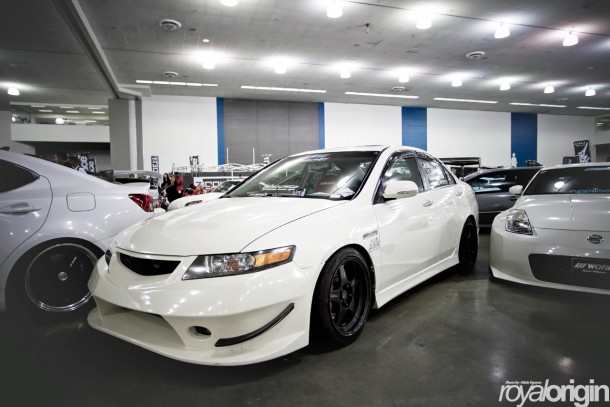 Salem's TSX.
All gold everything.
Aired out IS. I gotta step my game up next year..
 Another shot of the Evasive FRS.
A shot of the venue when everyone left and the awards were being announced.
A rare photo of myself in my own camera.
Girls are always on the phone, never knowing what could be happening around them..
Jeff"s "I'd eat it" face.
Brandon not enjoying the butt sex from Vinh.
No sun, guns are still out.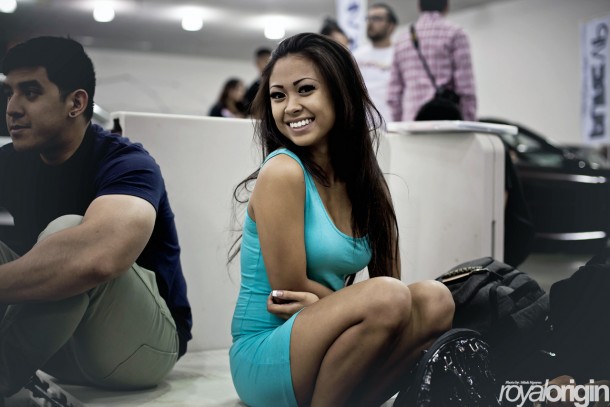 Actually ready for a photo.
 Out of nowhere a lesbian sex scene began..
Cheek to cheek… so sensual..
 The fam waiting for the awards to be over..
Congrats to Vinh for taking home 3rd best Subaru of the show and apparently the whole nation as well, that's what the announcer said so we're sticking to that story.
There is about 130 more photos in the gallery, so be sure to check it out too! Tomorrow, we're going to have a special post with some cool photos taken of the Wekfest roll out. Make sure you come back to check it out!