Main
Wekfest San Jose 2013 | The Journey
By
|
After attending last year's Wekfest in San Francisco, we were convinced that we had to be at the next one with a booth and some of our cars. Unfortunately, we were not able to bring out all of our cars because of the limited space this year. We were suppose to bring about 15 cars, but we were limited to 5. Oh wells. This year we decided to get a rental and cruise it up to norcal like real pimps.  Thanks to Jeremy for hooking it up on the rape van. Unfortunately, none of our cars from socal were rolling up. Three out of five cars were already in norcal and the other two were in Santa Barbara and Las Vegas, so no cool rolling shots 🙁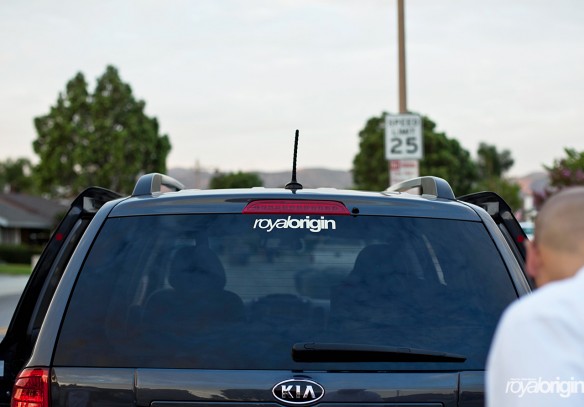 Royal Origin's bang bus.
A lot of hoodratstuff took place in this van. It is best if we did not talk about it.
Long road ahead of us.
Shavi is like a fucking robot when he drives. Drove 6 hours and was not phased at all. After the drive, we played monopoly deals until 5 am.
We reached Vinh's house at like 2 AM. He was in his garage getting Ariana (His Subaru) ready for tomorrow.
Ariana without her face on.
She sure has some pretty expensive shoes.
Late nights doing hoodratstuff.
While Vinh was prepping his car, we were hard at work setting things up for our booth.
2 hours later, Gerald pulled up to Vinh's house and began his Wekfest prep. He was using sloppy's Mugen M7's for the crazy drive from Las Vegas. We ended up throwing on the curb for the trash man to take it.
This was my first time seeing the root beer on the Work CR-01s. Fitment was on point like always and wheels did a great contrast to the paint.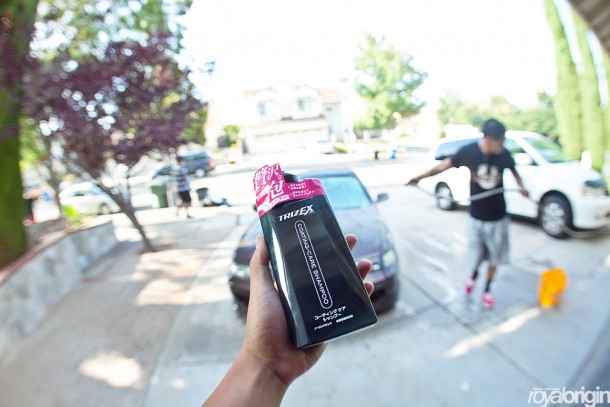 Our new friends, JDM Chemicals gave us some stuff to help wash our cars. Be sure to check out their products, quality stuff! www.jdmchemicals.com
Wet Root Beer.
Getting that Trizzex in the mix.
Getting every inch of the car clean as Gerald's butt hole.
JDM Chemicals.
Good enough… It'll dry when he hits V-tec.
Engine bay shots with a fish eye looks so cool.
Ryan Gold woke up late, so the whole crew had to put in work on his car. While I supervised..
Jason Lau a San Francisco native showed with us.
John Park's "It's too early for this shit" face.
Back in the driver seat after a 2 hour nap. Shavi the mother fucking robot.
We were anticipating a gang of cars to be lined up for roll in, but apparently our time was for vendors only. Pretty slammed S14 on Work Eurolines cruising up.
FFTEC Motorsports Porsche with a 930 turbo engine.
Mark Arcenal's RWB 911 with a new set of Work Brombacher.
Cars starting to roll in.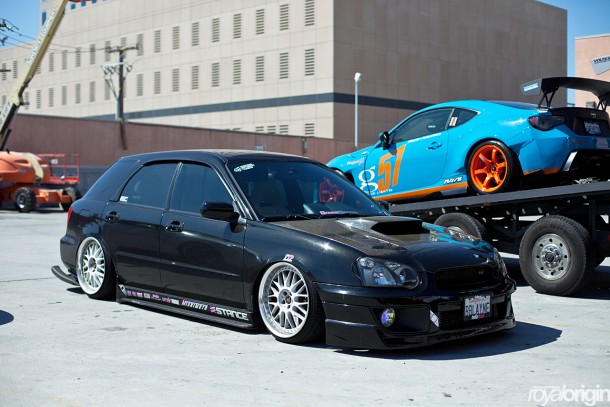 BeBe Layne's Subaru wagon on Work VS-XXs.
Evasive trailer-ed some pretty awesome cars such as the Evasive FRS.
A 2014 IS250, can't wait for what the future has in store for this car.
A Rocket Bunny FRS was on the trailer too.
David's GTR, he was also nice enough to show his car with us. Thanks David!
Ryan's EVO, this car should look pretty crazy in the future.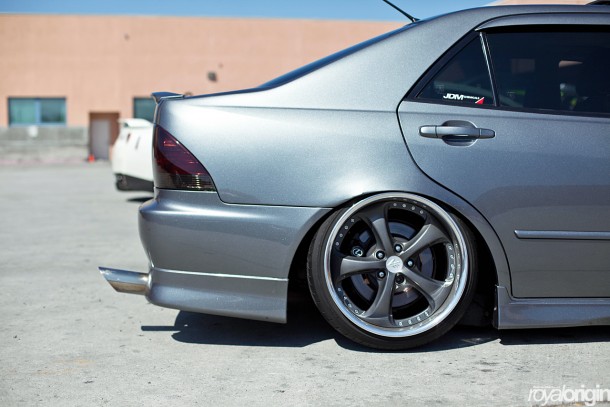 Keith couldn't make it to Wekfest with his IS300, so Jason bought some VS-KFs just so we wouldn't miss his car too much.
Jeff enjoying that cracker a little too much..
Sensual eyes.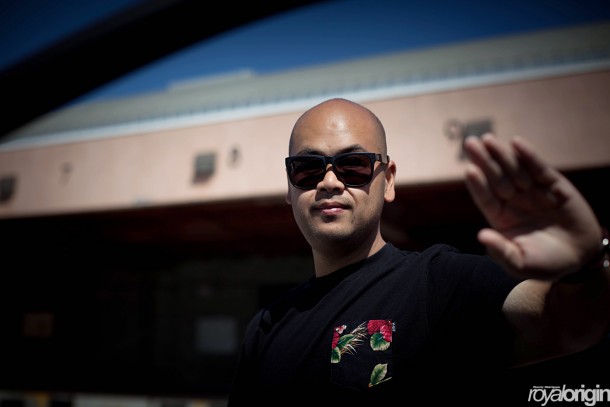 "No paparazzi, please talk to my manager for business inquiries" -Jeff.
How are you still up? Lol..
Ariana with her make up on and looking real good.
Jason's IS300, check out that rear tuck.
I see Hako everyday at Illest OC. Weird to see it outside of the shop.
The S14 from earliery. So refreshing..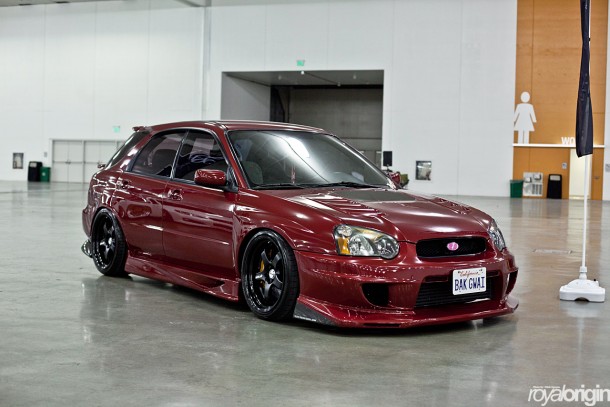 Another sick Subie wagon on Work Meisters. Whatever that kit is, it looks really good.
Mr. Calitri aka dual car mbn lifestyle showed up with his IS-F also on Work Meisters.
Damn, is it me or all cars look 100 times better when lowered?
After we got everything set up, we hit up one of our favorite spots to eat in Milipitas. Pepper Lunch.
Vinh checking out Levy Tran's booty. It got us real hungry.
No more booty stalking, Rica's here..
Shavi about to annihilate this plate. It was his first time and he is now a fan!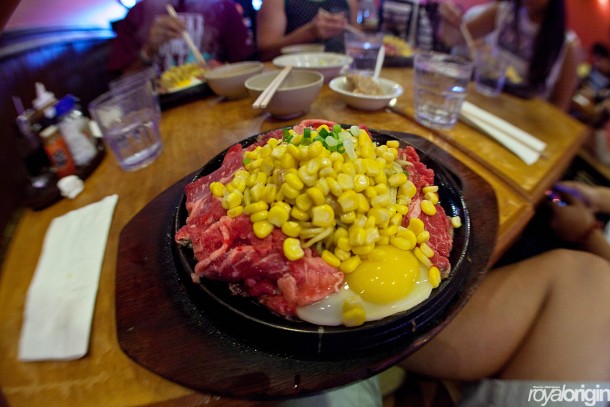 As I type this caption, I am trying to eat my computer screen.
Good food with good people.
On our way to the hotel, we decided to see why girl's love selfies so much. I will now be taking selfies of myself every hour. Hopefully I get more followers on instagram.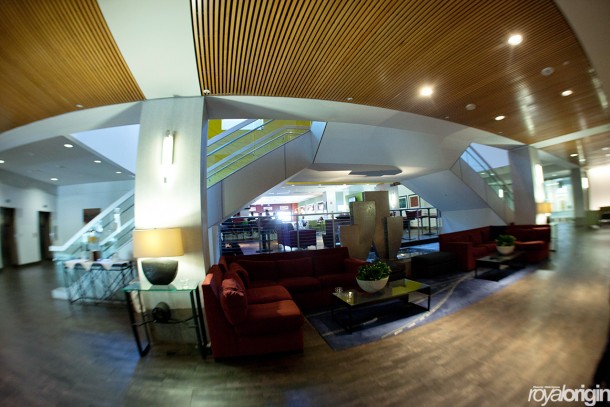 Our little hip hotel equipped with a bar and cute Asian front desk attendant.
We stayed at the San Jose Hilton which was connected to the convention center, so there were a lot of cool cars in our parking structure.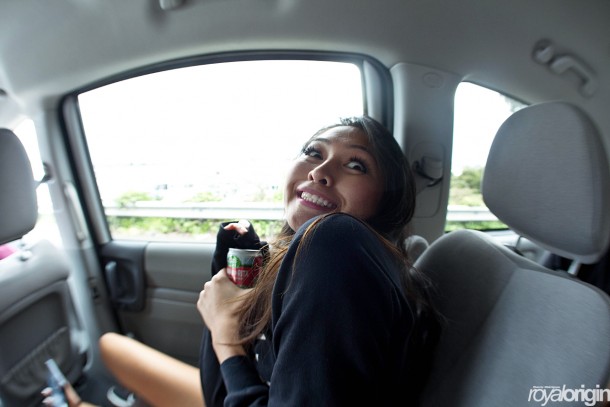 After we checked in, the group decided to go do tourist's stuff in San Francisco. We picked up this little weirdo on the way..
More selfies.. I'm addicted.
Getting turnt up on a strawberrygita.
and it was all yellow..
Spotted a sick IS300 in the streets of the pier.
A caravan of segways.
She always gives me the weirdest smiles.
Keith on the other hand always looks dapper as fuck.
Not really sure why, but I really like this blurry photo of Hayle. Probably because it's blurry.
Oh and we picked up Jay too, who was going to be on modeling at our booth.
Her and Hayle are weird.
Ryan and Jenny finally getting their clam chowder fix.
John Park taking pictures of a pigeon who later attacked hm.
Deep fried goodness.
Damn, I wanted in on this selfie.
The crane pose while holding a purse with your thigh.
Hayle is a fun person to hang out with. She is always laughing and twerking.
The things people do for money. He should take his act to Vegas or something. I'm sure a lip singing silver robot will do really well there.
I'm sure Jeff wanted an emo photo.
Not to self. Don't let a photographer drive.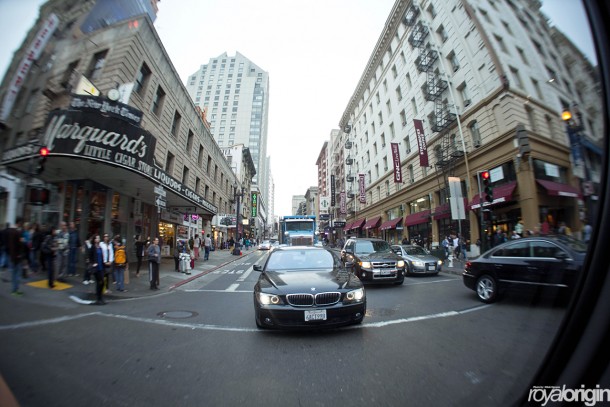 Busy and crowded.
The dense fog of Northern California. Check back tomorrow for coverage of the show. Thanks for reading!