Life
StanceWorks | Avila Invitational
By
|
The boys & I went on a road trip to check out StanceWorks Avila Invitational. We wanted to see cars we usually don't see and enjoy some scenery. The day started at 4:30A.M. with 5 hour energy drinks and hot cheetos.
Gassing up before the longass 4-hour drive.
I rode along with Derek; he drove this low with a packed car, which actually helped with the stiff ride. It was super bouncy, but I still managed to take a nap.
 Yoshi and Chris, probably talking about how bouncy Derek's car looks.
 We met up with Ryan Gold in Santa Barbara and stopped at Garrett's for breakfast. Yoshi is giving me that bedroom eye.
Chris praying that his car will be a single color one day.
  A silhouette of Shavi.
Reppin our boys at Stanceworks.
 A very attractive photo of Ryan and Jenny.
Bomb breakfast burrito!
New friend Marc, that caravanned with us.
 Ryan rolling.
I took a quick nap and when I woke up, Derek was having trouble getting into the show. The uneven dirt made it quite difficult to angle.
Mike greeting us as we arrived.
Cody being Cody.
Shavi and I went back to the entrance to watch other cars struggle to get in. After a while, we realized most of the cars showing were on air.
Wouldn't mind riding down old town in this Impala.
Some cool BMWs at the meet. I was happy to see cars that I don't see everyday.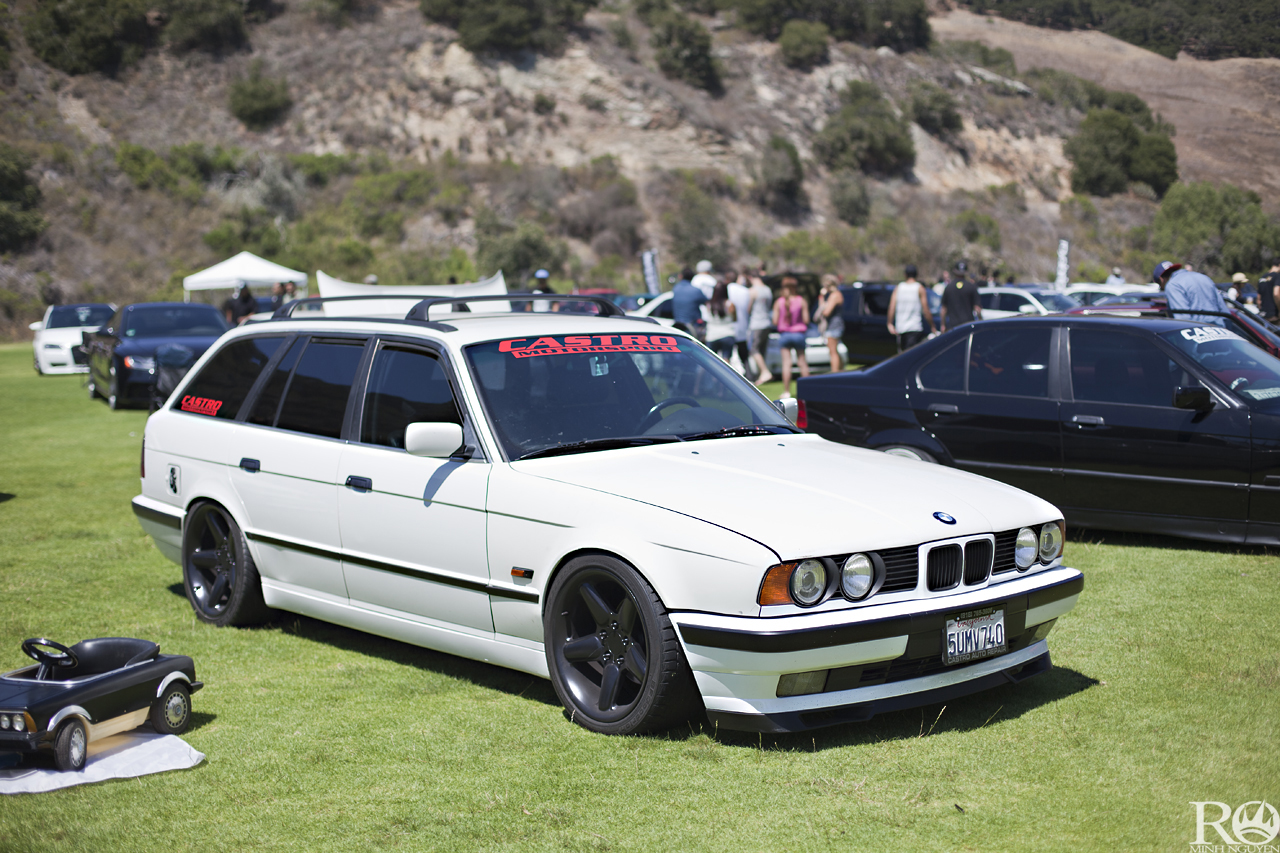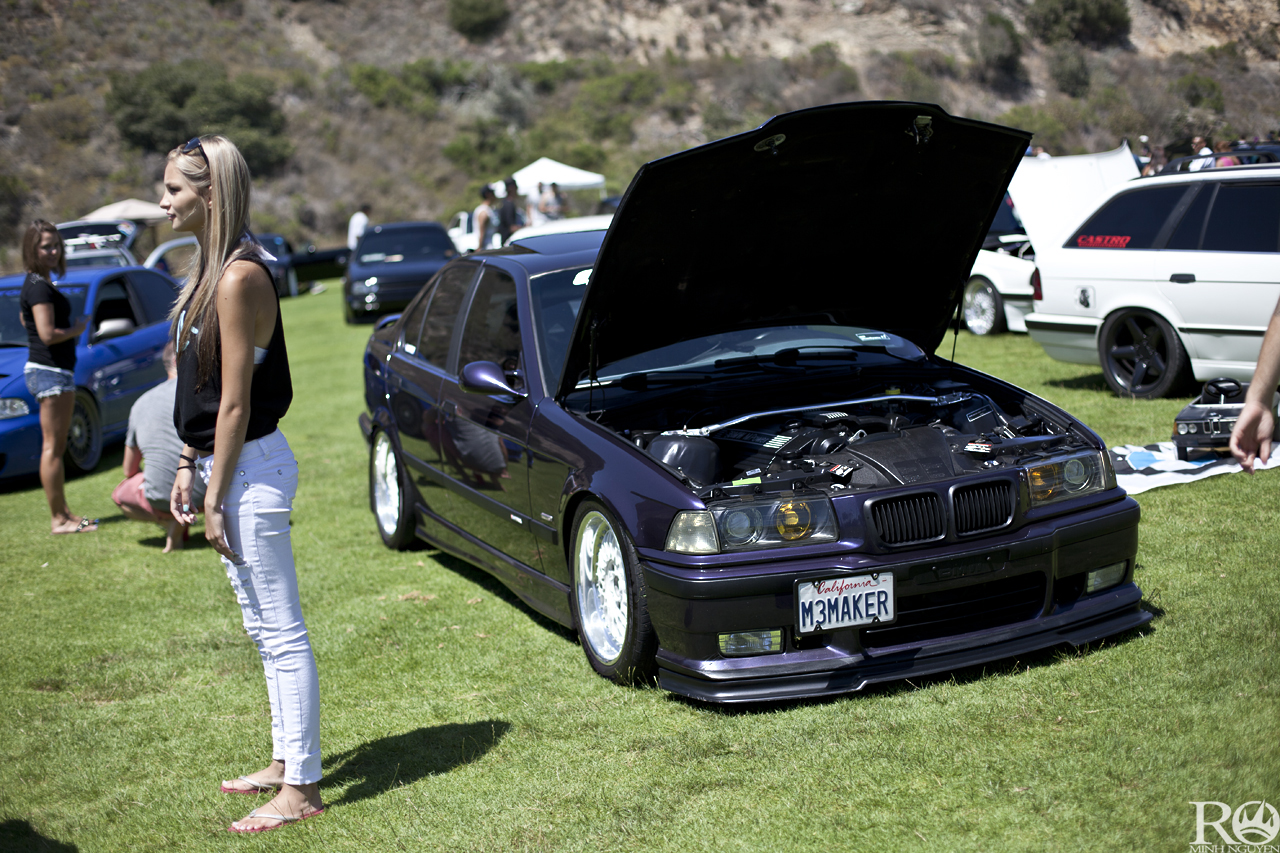 We walked out to the pier to find some snacks while some of the guys decided to grab a drink and check out the many beautiful women walking by.
 All white everythang.
Spotted someone sporting our Hoodratstuff sticker. I believe this car belongs to Kirk who won an award at the show.
Pretty damn clean.
Based God fucked my bitches. That license plate frame from Luxury Abstract is fucking money.
Always thought this kind of fitment with an airbag setup is awesome. I want this in my life.
Fifteen52 made an appearance at the show.
One of my favorites at the show. Clean paint, sick rims, and spot-on fitment.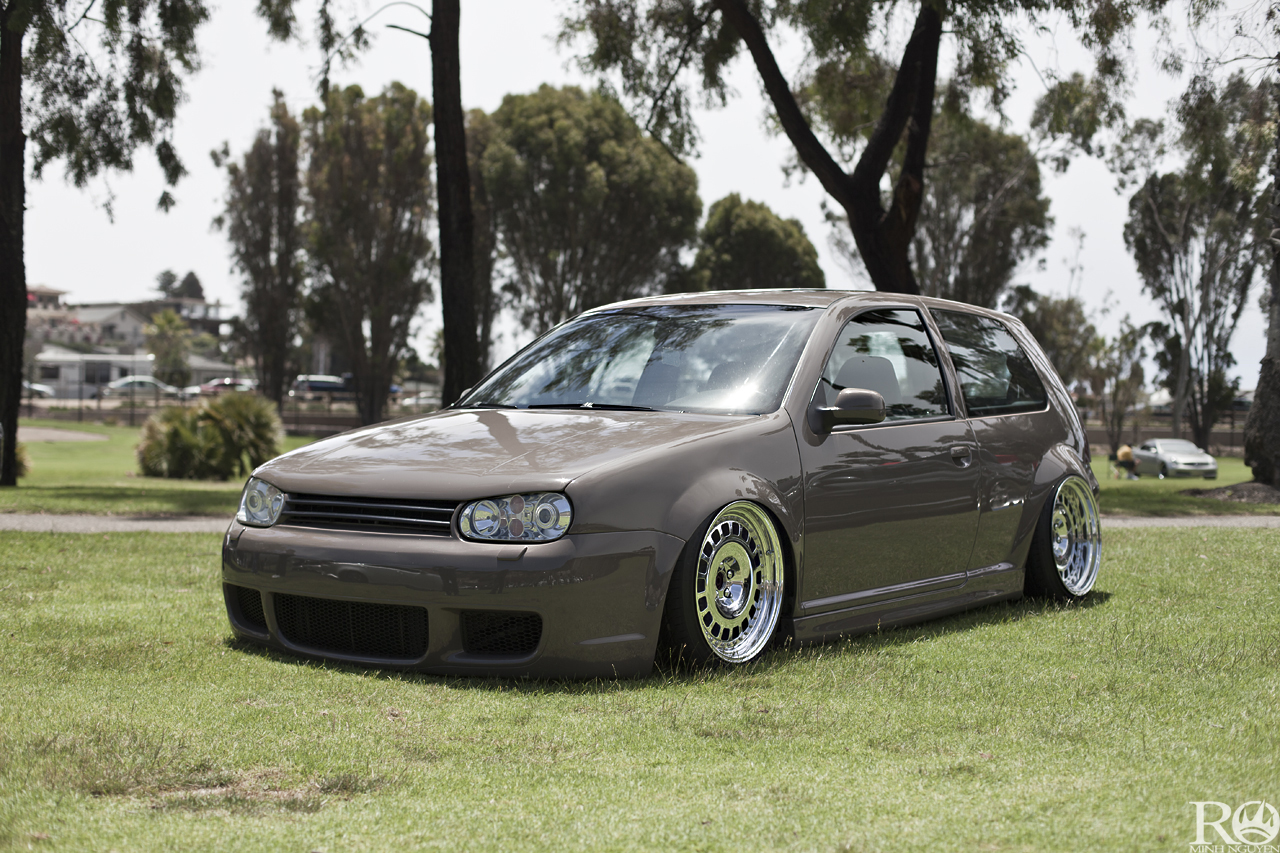 Don't know much about this car, but I dig it.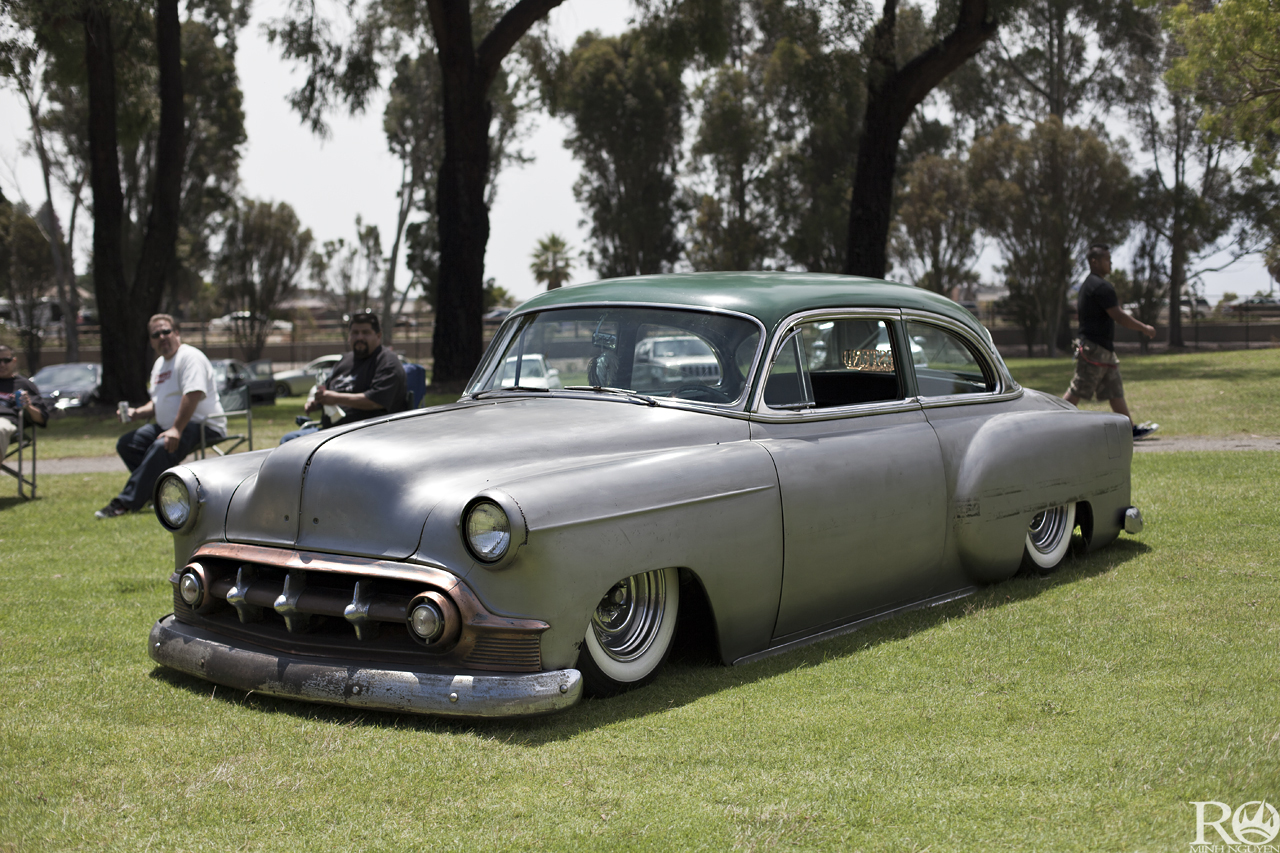 Impala was crazy clean from the trunk setup to the interior. Pristine.
This Audi was built with form and function in mind.
 Bagged CT.
Marc's front fitment.
Derek was asked many times if he was on bags throughout the show. Sadly, it is not or I would've slept like a baby during the 4-hour drive and my back wouldn't have been in so much pain.
This car had so many problems, glad Yoshi made it work to get it to the show.
Ryan lost his hood somewhere…
 Another bagged Civic, not too shabby.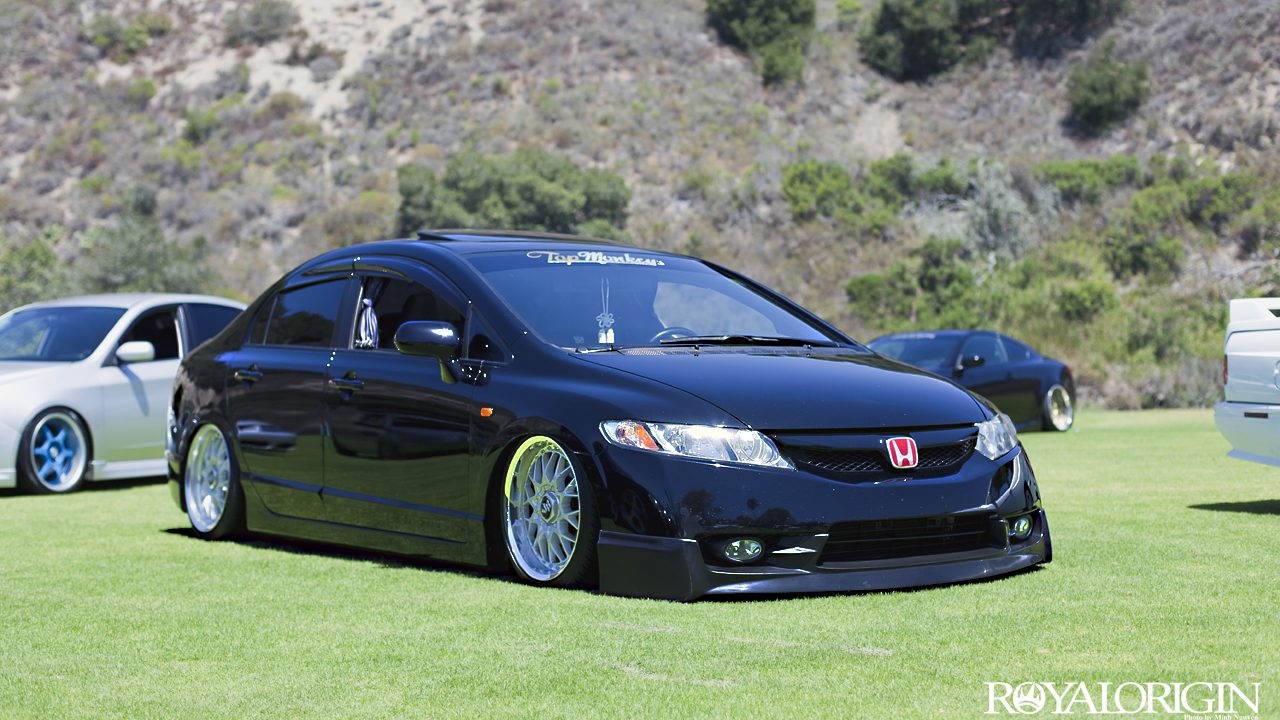 I kinda want one…
They were serving beer throughout the show, making the event more fun. I got to meet a lot of people throughout the show which never happens when I go to a regular car show.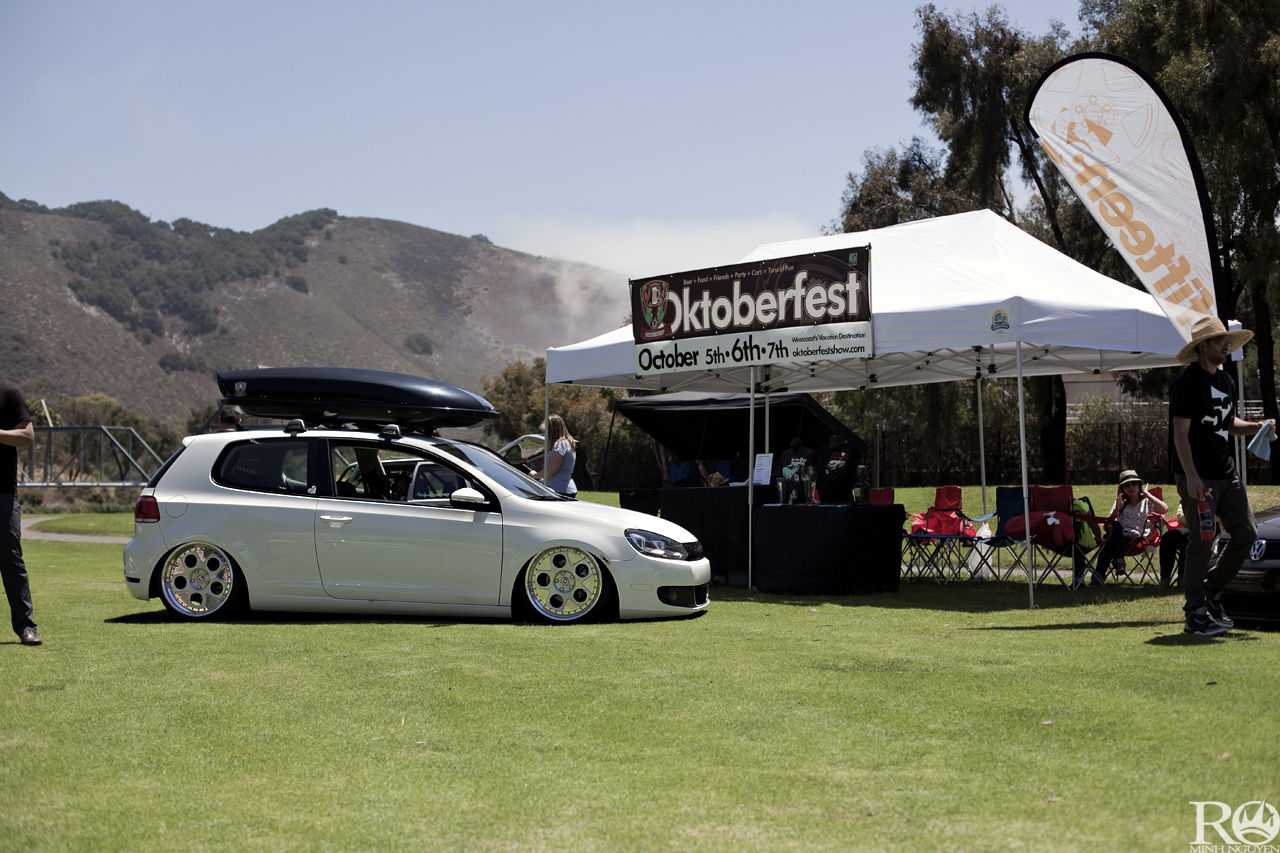 This xB got an award at the show, forgot for what though.
Low N' Slow also made the trek out there. Always killing the stance and fitment game.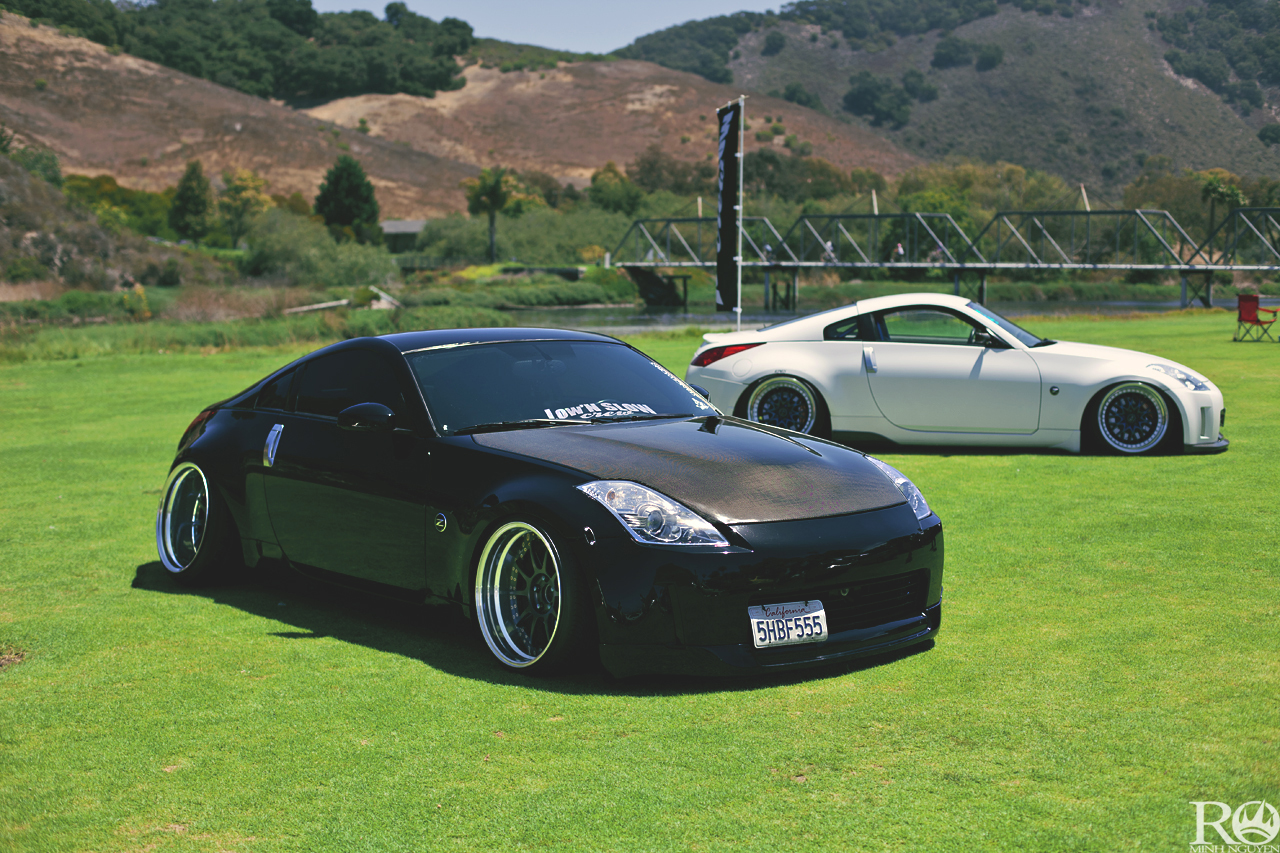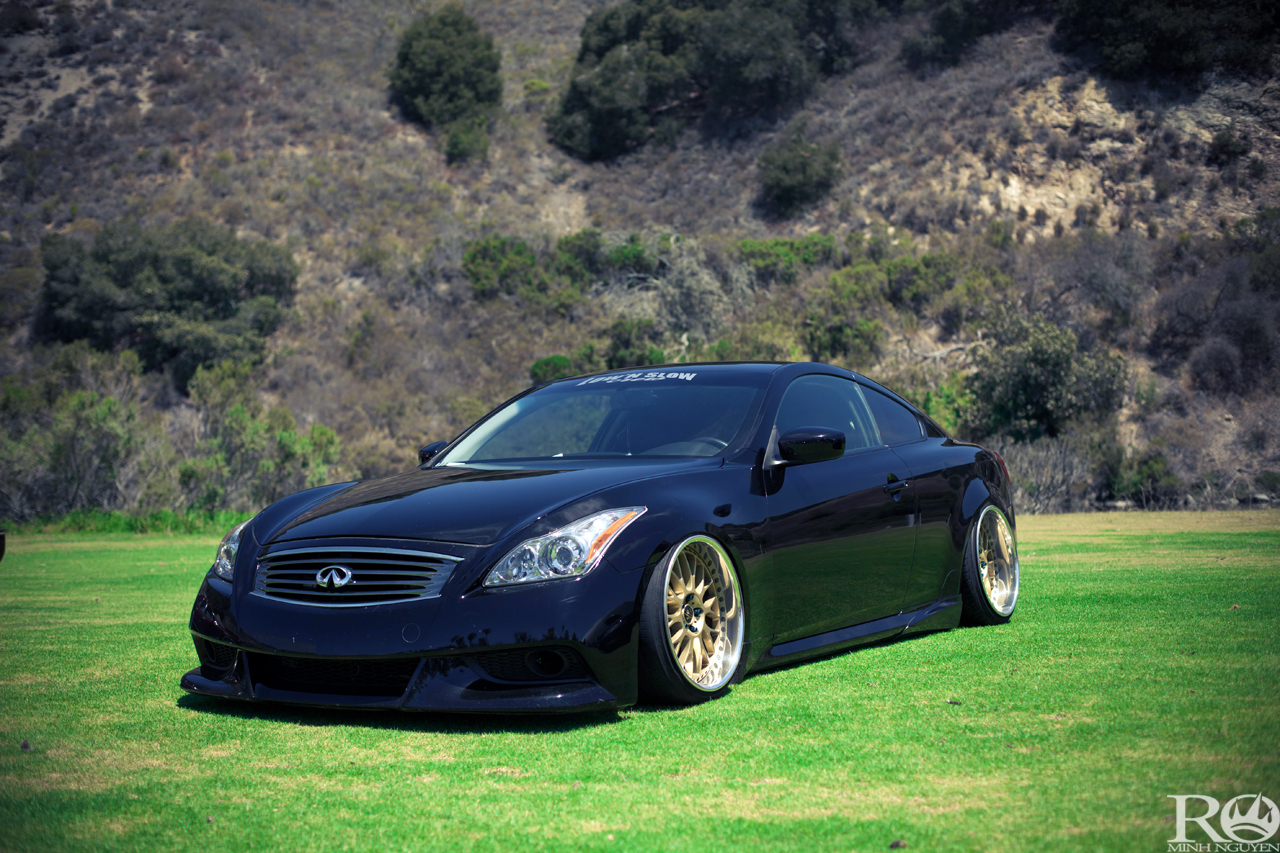 Q45 on Work Emitz.
 Noel's Benz, he was rocking AMG wheels on one side and BBS RS on the other. Ballllliinnn.
Man, this car got my panties wet. VIP Modular's Porsche.
Rotiform finally made it to the show and man, did they bring out some sick cars.
Chillin under the shade and enjoying some awesome cars.
Gathering around for the award ceremony.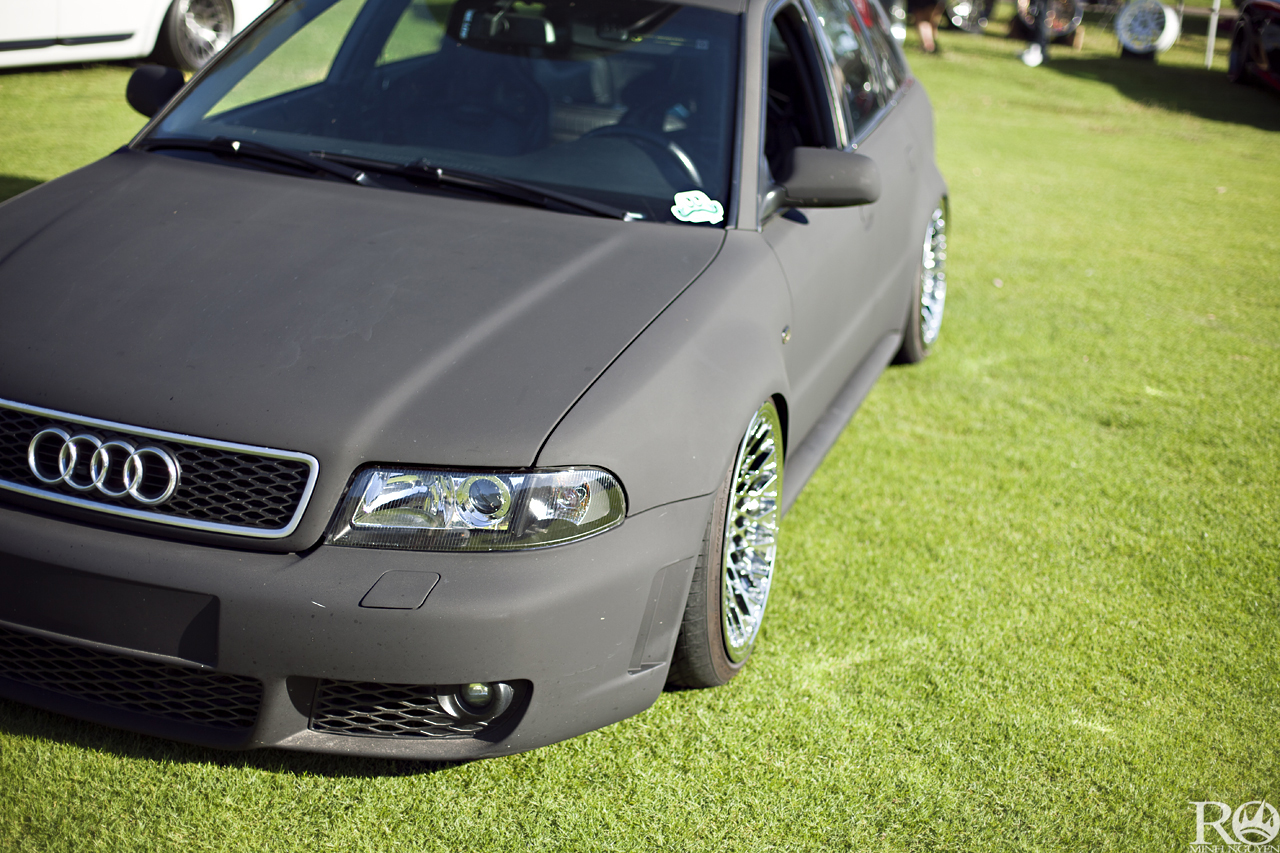 Nick and Neel laughing about something sexual.
Acuair had some games out to play & here are some girls just tanning it.
I think Yoshi shot this.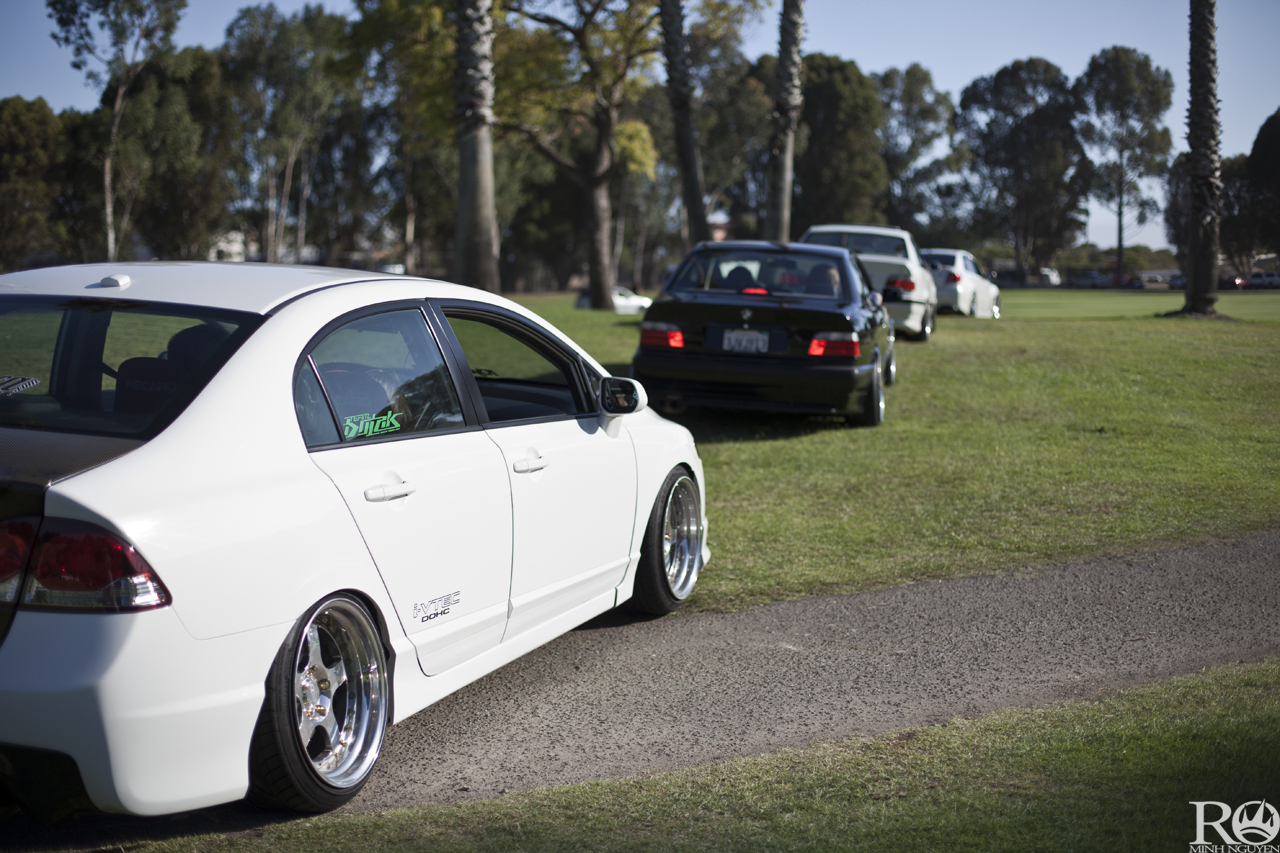 And that wraps up our trip to Avila…one of my favorite shows because I got to take a road trip in a slammed car with some of my favorite people in the world. This car show is more for car enthusiasts than the average spectator. There were no distractions, no Starcraft tournament, and not even a single model. I still had a fun time because people were getting to know each other and talking about their car builds. Good vibes and fun times. There are like 101 photos in the gallery, so check it out!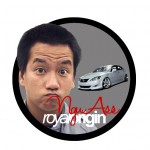 – NGUASS