Life
Formula Drift: Long Beach 2012
By
|
Finally, the Formula Drift season was here! I was getting bored of going to car meets and shows, seeing the same thing over and over. I really wanted to do some motor sports kind of photography. This year, there were many new sights at FD, such as the Scion FRS that Ken Gushi drove, and Daigo Saito from D1GP competed and brought his Lexus SC430 mated with 3.4 liter Brian Crower stroker 2JZ-GTE. There was an in-car video on youtube of Daigo driving it on practice day and it sounded insane. Got me super excited to witness the monster in action. As soon as I arrived at the parking structure, I could smell the burning rubber and hear the screech of tires drifting. It got me giddier than a high school girl who just got  asked to the prom.
Saw the Megan-racing AE86 on the way to the entrance.
A lot of cool cars were displayed at the vendor area. Here is an EVO on some CE28s.
RPF1 for days. My favorite…
Walker's S13 at the Falken Booth. Sadly, he didn't qualify. I was really hoping to see him in action with his new LS7.
Spotted the cutie Abbit doing work.
John Zhang doing Zhang thangs.
It's always funny to see people taking the trashed tires.
 Ken Gushi signing autographs.
Ken Gushi's Scion FRS, already taking a beating from the intense Long Beach track.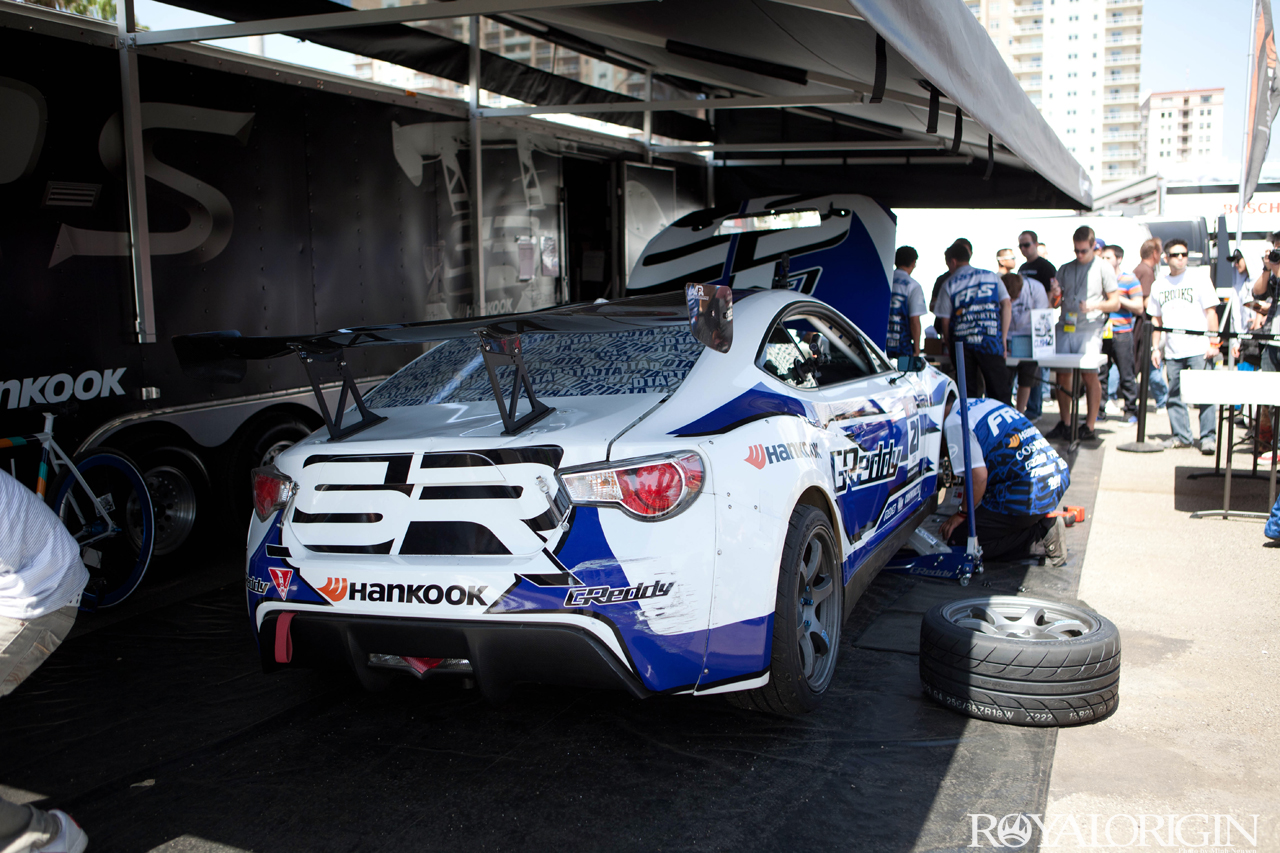 Shavi's worst enemy…last year, Shavi destroyed one of these with his Mazda Speed 3.
 Gilbert from Itsjdmyo, rocking a bamboo hat.
 This girl from Cooper Tires really wanted a photo with Chris.
 Francis is ready to roll to the Slammed Society Showcase.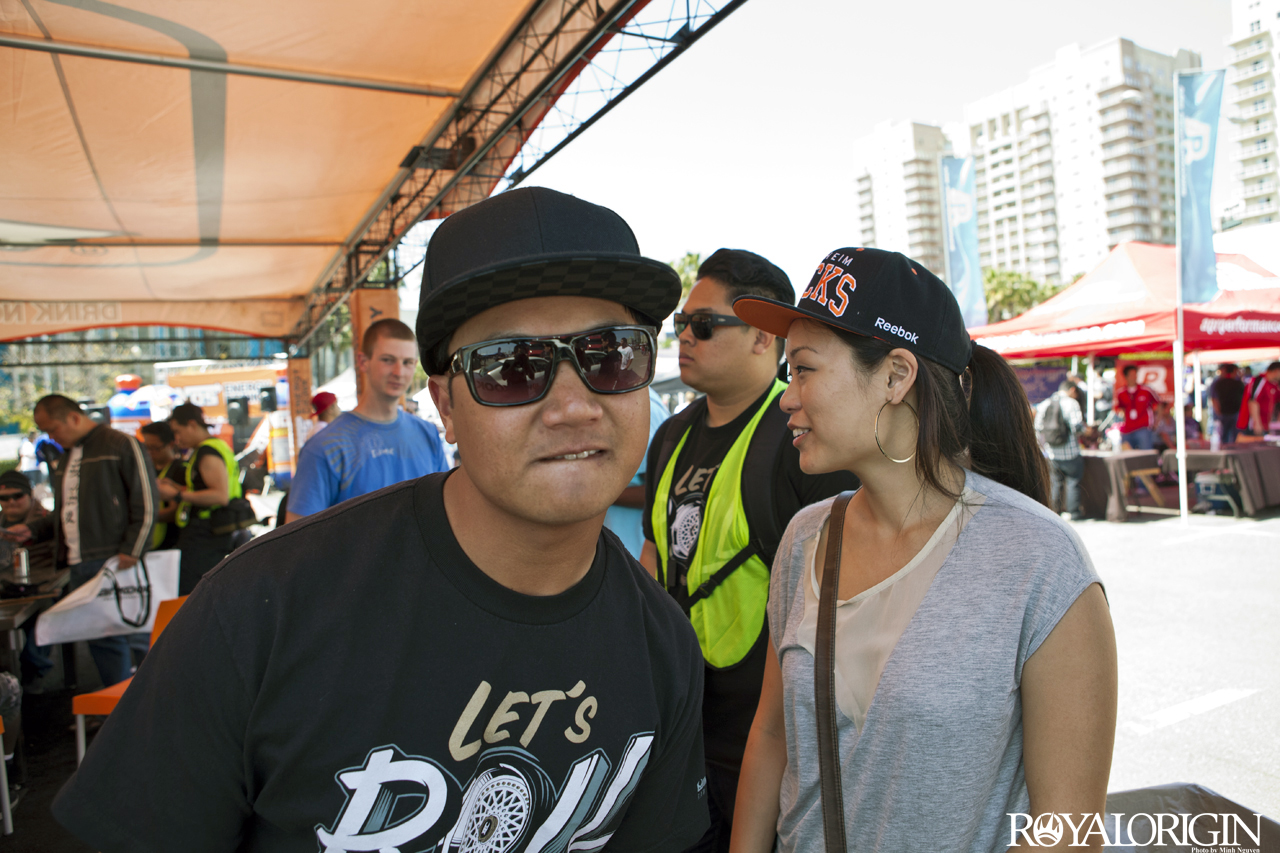 Glad to see cleaner Civics out there.
 You must be this low to park under this tent.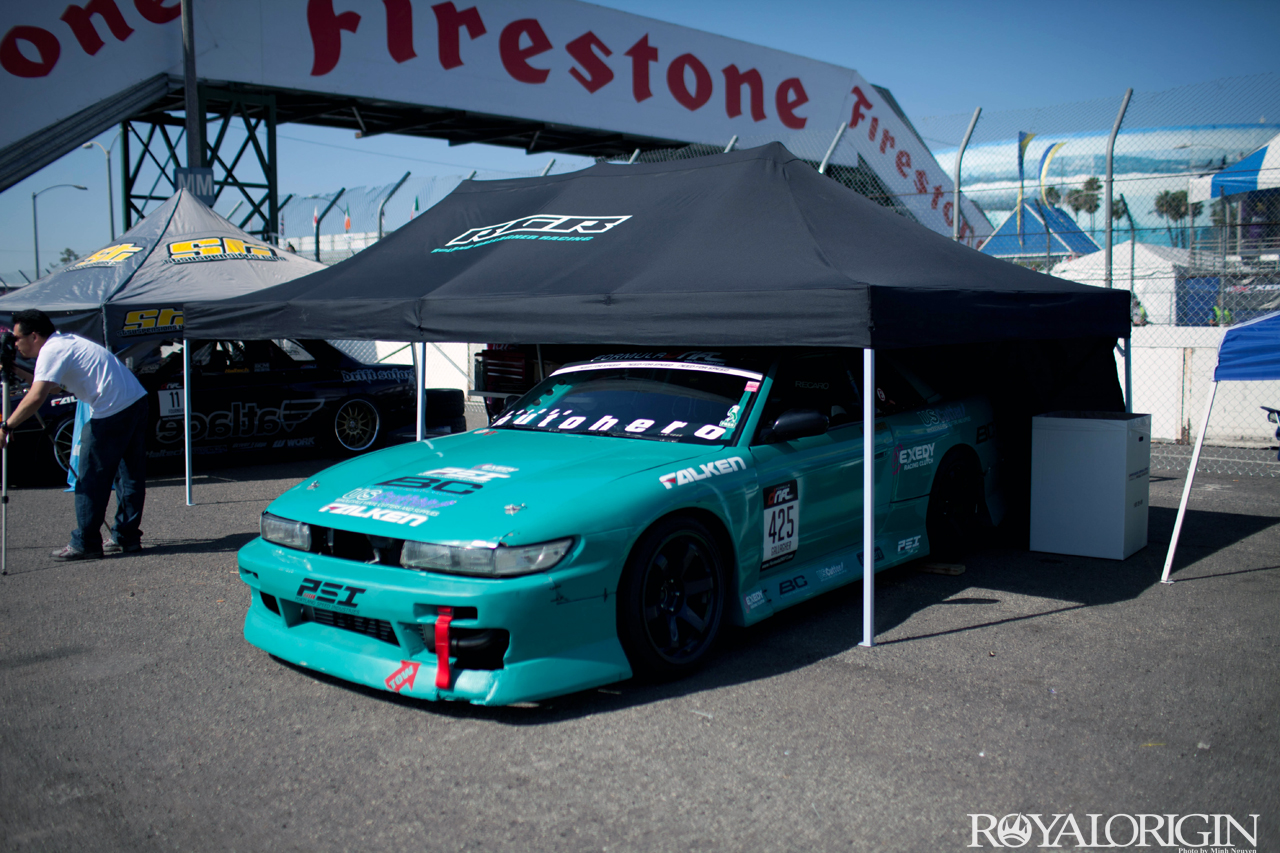 Crooks and Castle's BMW Wagon.
 Milt's 350Z.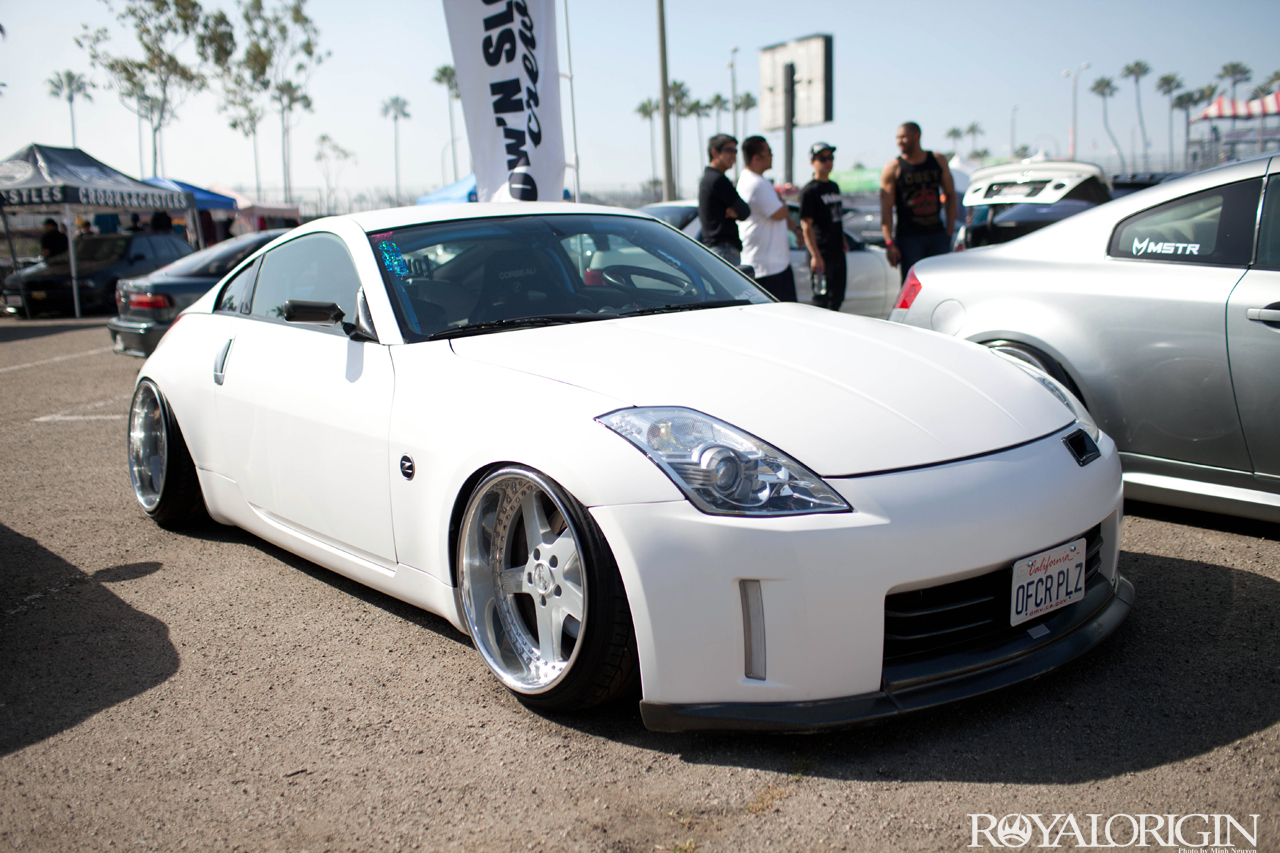 Billy Shea's IS300.
 Freshly wrapped S2K.
 Sean Garcia's 350Z, didn't even get to see him.
 More cool cars.
 Best car at the show. Thao's road deflector-destroying S13.
 Matt also took out his s13 vert.
Joey Lee's Q45, looking good on step-lipped Work Equips.
Finally got my media vest and now attempting to take some drift shots. First shot I got was of Daigo Saito's SC430.
Daigo parade lapping.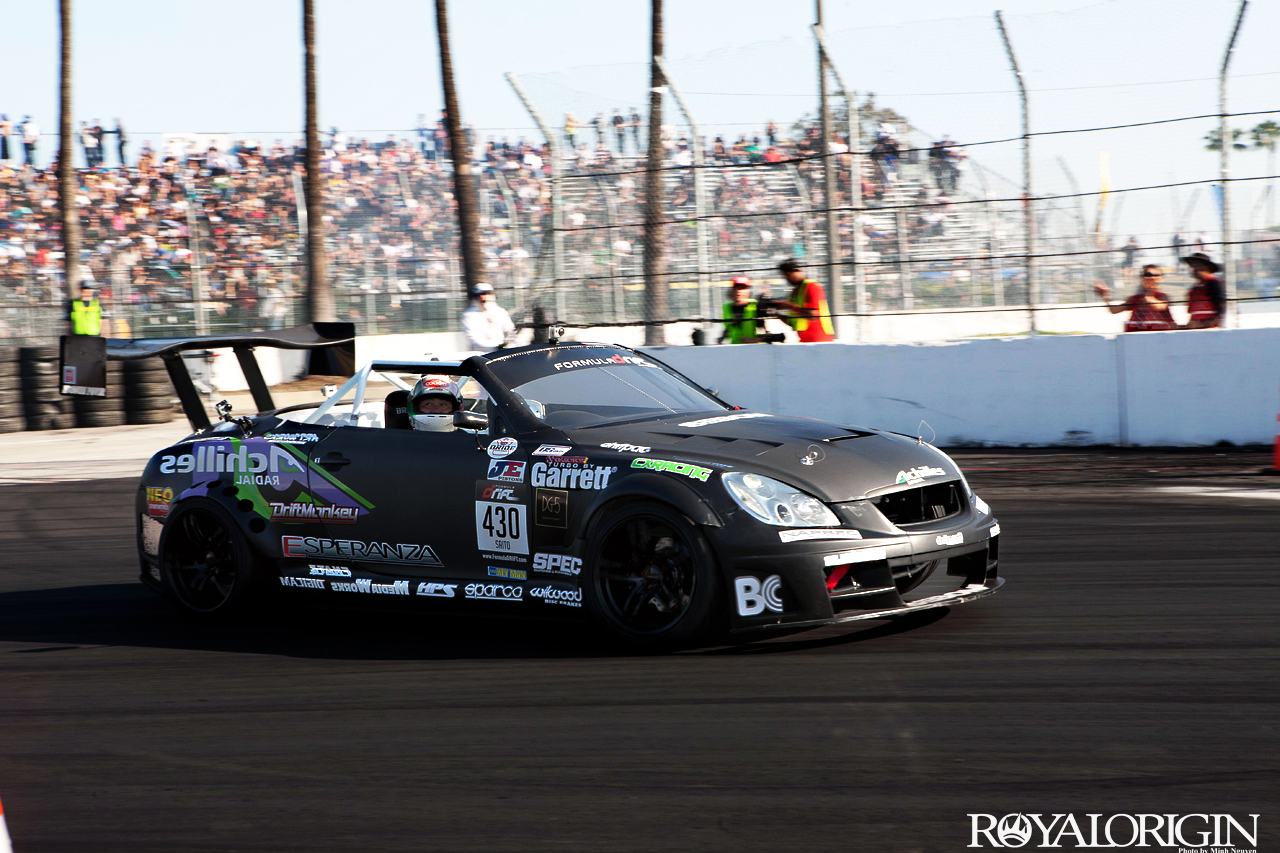 Epic battle between Dai Yoshihara and Daigo Saito.
Got tired of pieces of rubber flying into my mouth, so I went around to get some photos of the models such as Julie Mai.
 Holly Lee.
Xena Kai.
 Blonde Chick.
Walked back to the showcase and saw that everyone was already rolling out, which sucked because it was the time when the light was perfect for shooting. Got some quick shots of people leaving.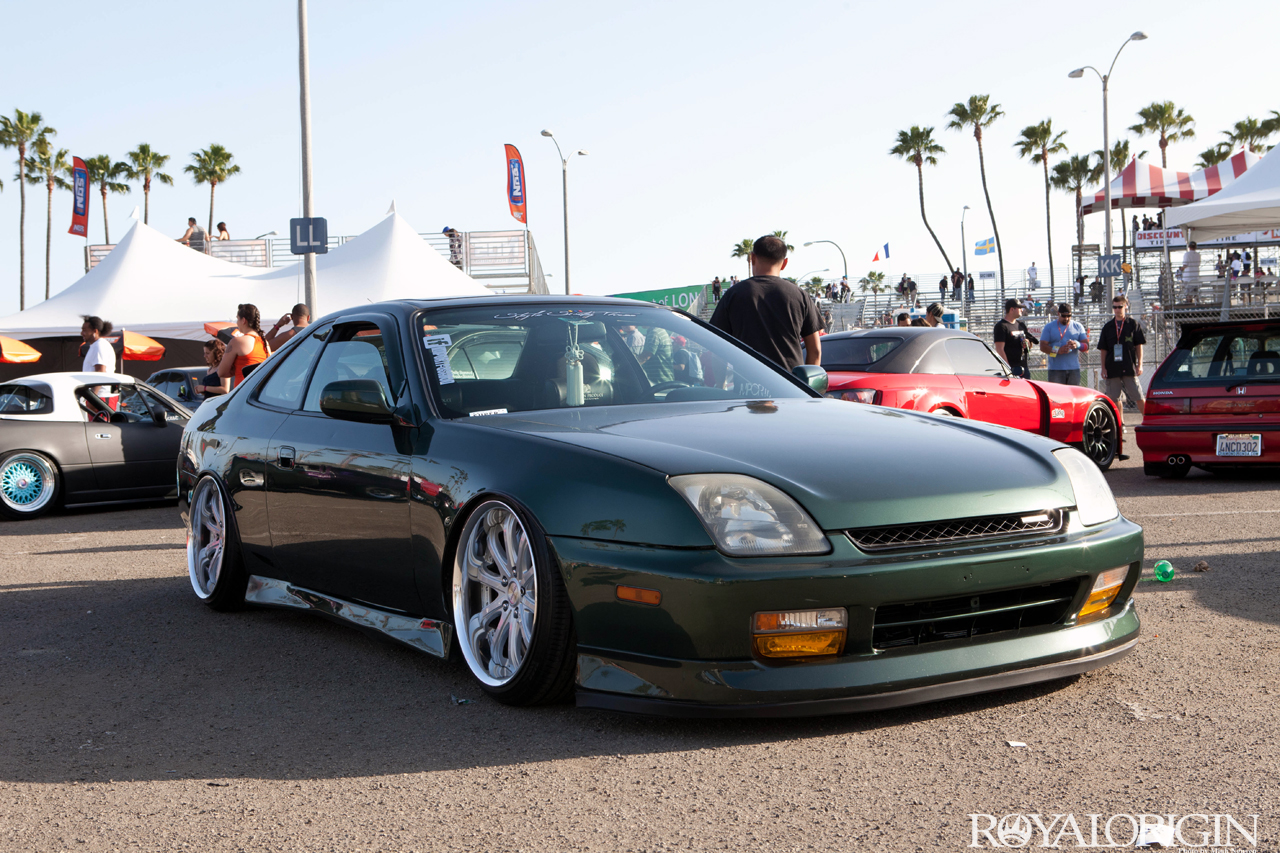 So cute. Matt and Thao sleeping through the revving and drifting.
 A PORTABLE POTTY THAT FLUSHES!
More photos of the showcase and event in the gallery!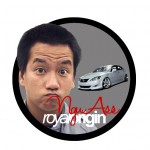 -NGU ASS