Life
Thank You Lauren!
By
|
Hey guys! Let me start off by introducing myself. I am Jimmy Lieu, and I drive the black 8thgen Civic Coupe!   I recently shot my friend Lauren's EJ8 coupe because SHE planned on raising her car, after commuting to school with it looking like this for a few years. As you are reading this, she has already raised the car up and put stock hubcaps back on. I just had to share this with you guys because it has barely gotten any recognition, and of all people, I think Lauren deserves it. She has helped me and a couple of members of Royal Origin get our cars to where it is now by getting us the parts we needed! Thanks Lauren!
Sitting nice and low on Function Form Type 1 Coilovers.
 Lauren swapped out her taillights to the 99′ tails for a cleaner look without the ambers.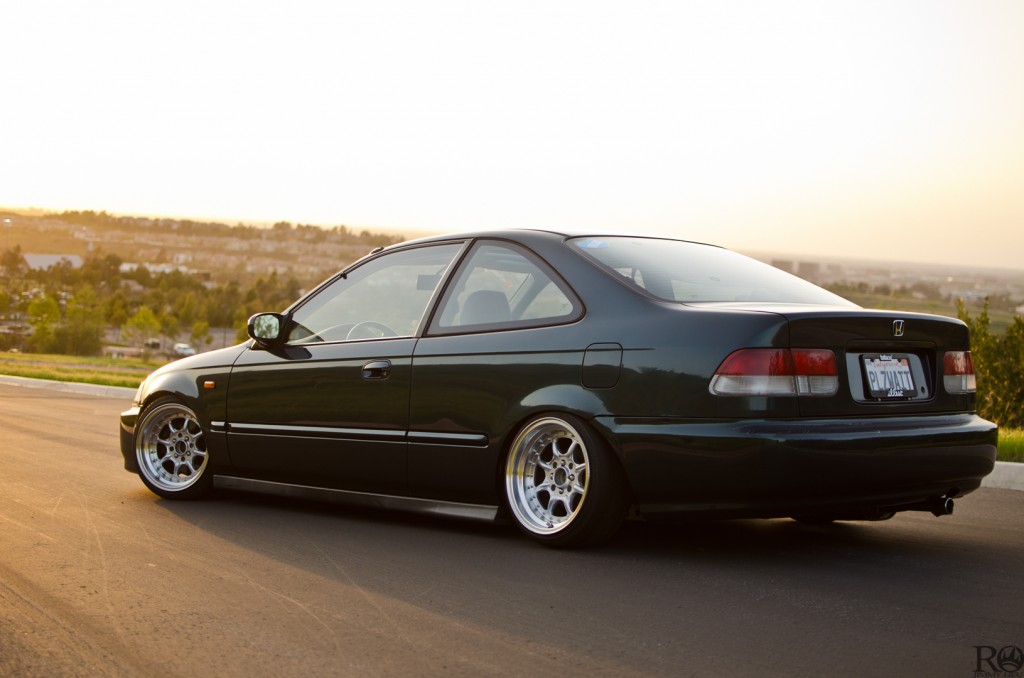 Telling everyone behind to PlzWait as she angles over the obstacles of daily driving.
 Retrofitted headlights with Morimoto Mini Projectors w/ e46 shrouds. Classy.
 Hard to see, but she also has Blox Lower Control Arms.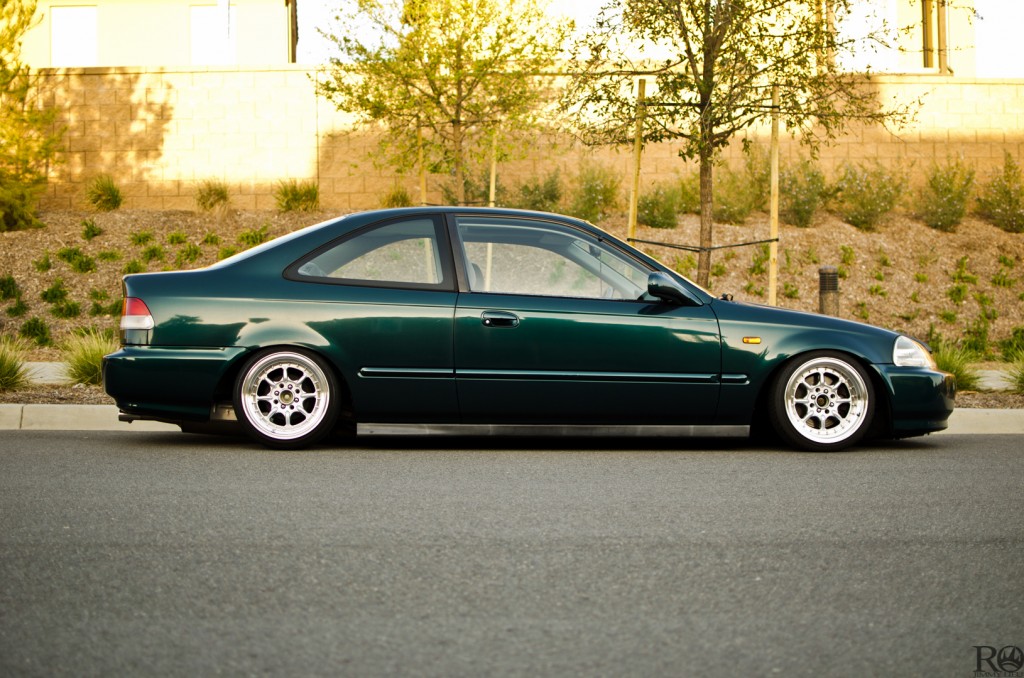 Lauren herself.
 Well, that wraps up my first post! I hope you guys enjoyed it and thanks for looking!