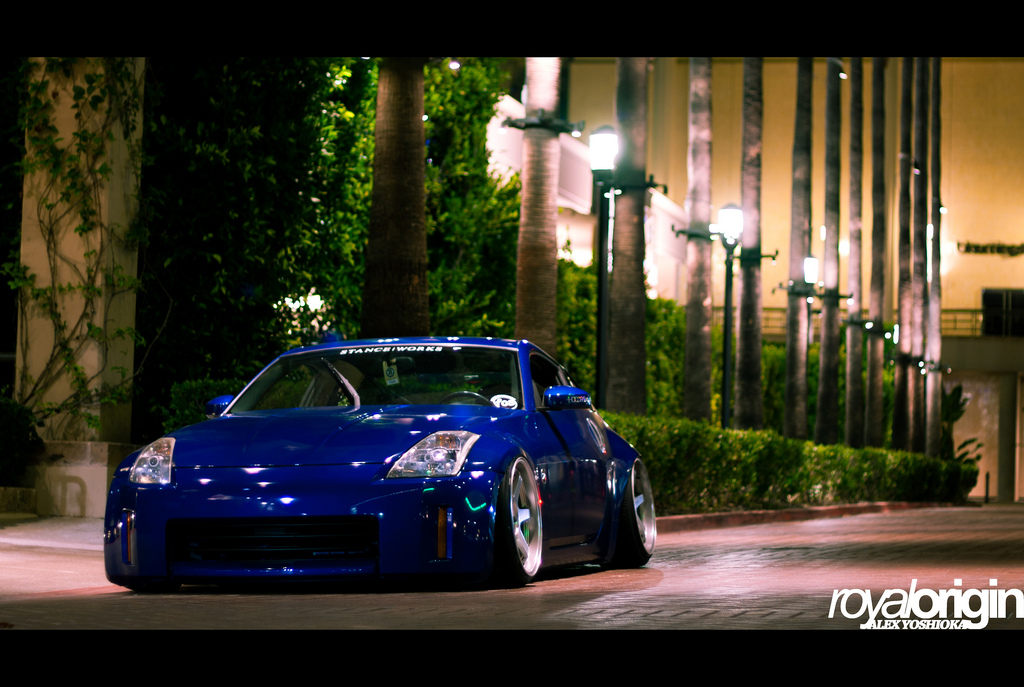 Life
Balboa Chillin'
By
|
This will be my little introduction here on Royal Origin. Over the weekend, a couple of my friends and I went out on a little adventure to try and look for some places to shoot at. We tried to stay away from those traditional parking structures that everyone seems to choose as their default location for night shoots. We tried some locations around the Newport area, and came up with some spots near Fashion Island.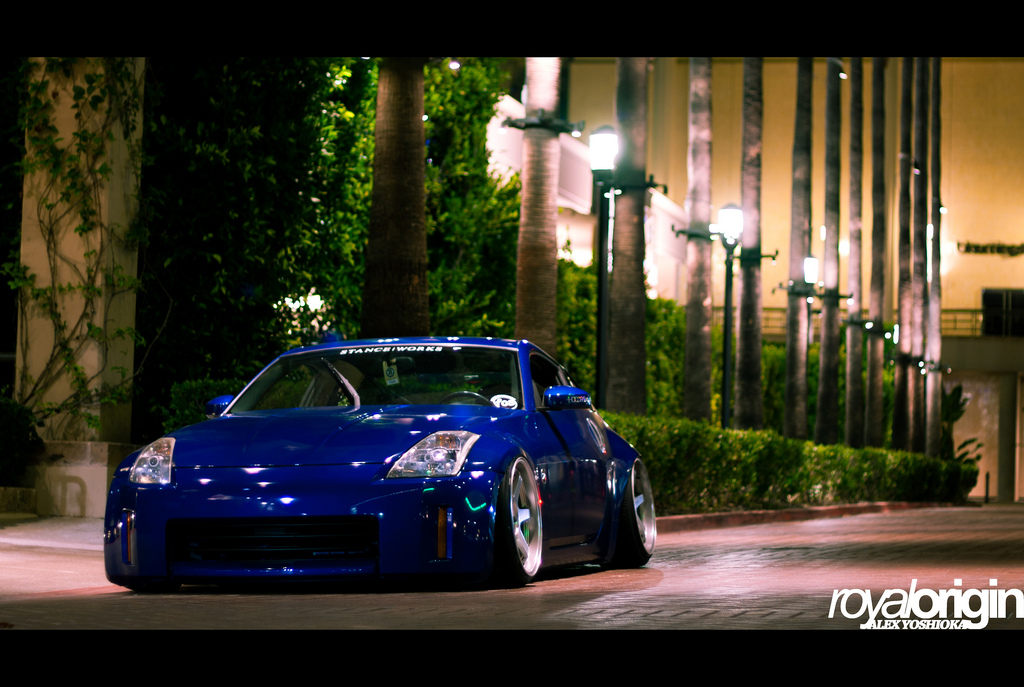 Here is Chris super slammed Nissan 350z. Many of you will think "wow, that car must ride like shit at that height." Surprisingly, the ride on this Z is probably the most comfortable ride I've ever felt in any slammed car that sits as low as this does.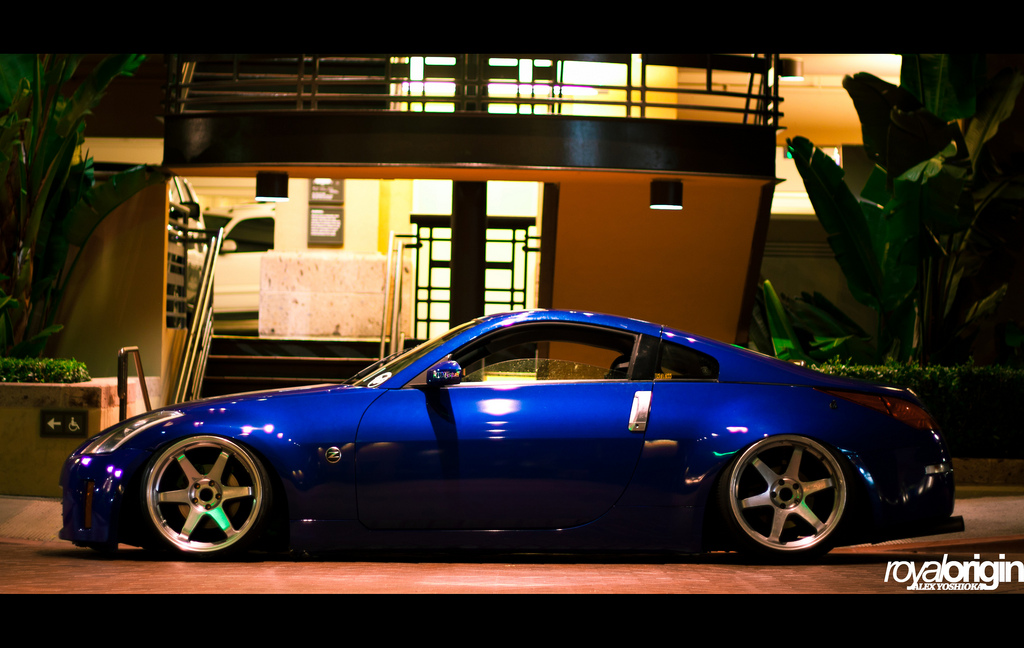 His car is still a work in progress and you guys should definitely keep an eye out on his car in the near future.
  Here's Kentaro's xB sitting on his new Rotiform NUE setup.
 Cameron's tC.  Tastefully modded. Simplicity is the key, everyone.
After messing around at Fashion Island, we decided to go check out Balboa Island to see if there were any interesting spots. Excuse my lifted car…I cracked my oil pan not too long ago;  with time and money being an issue at the moment, the car will be at its current height for quite some time until summer. Soon, it will be back laying its belly sparking the streets of Southern California again.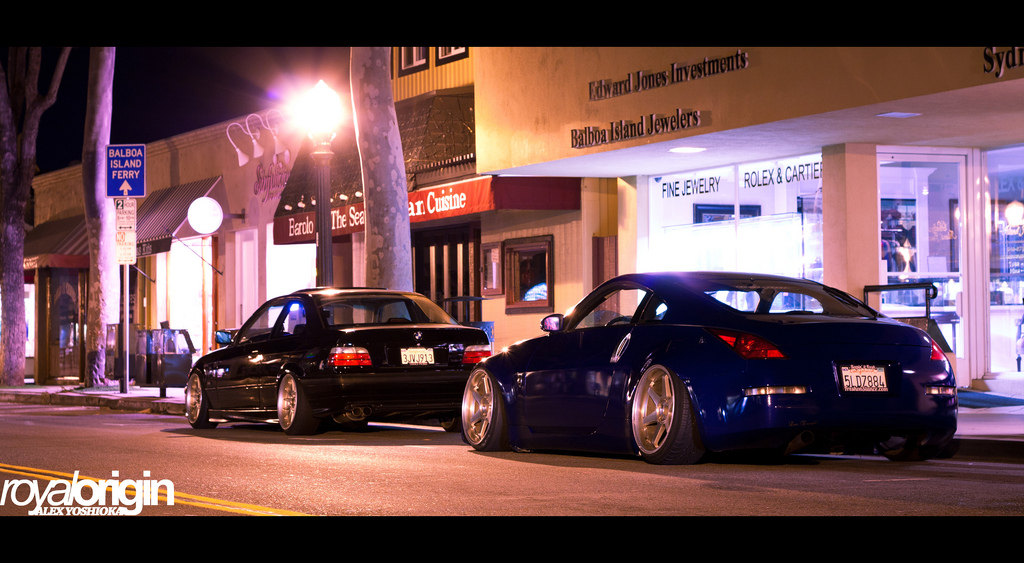 After nearly getting hit by 20 taxi cars going up and down the street, we decided that we should call it a night. Being that this is my first official post, I am still trying to get used to it. Expect more posts and coverage from me in the near future. Until next time 😀
– Alex Yoshioka