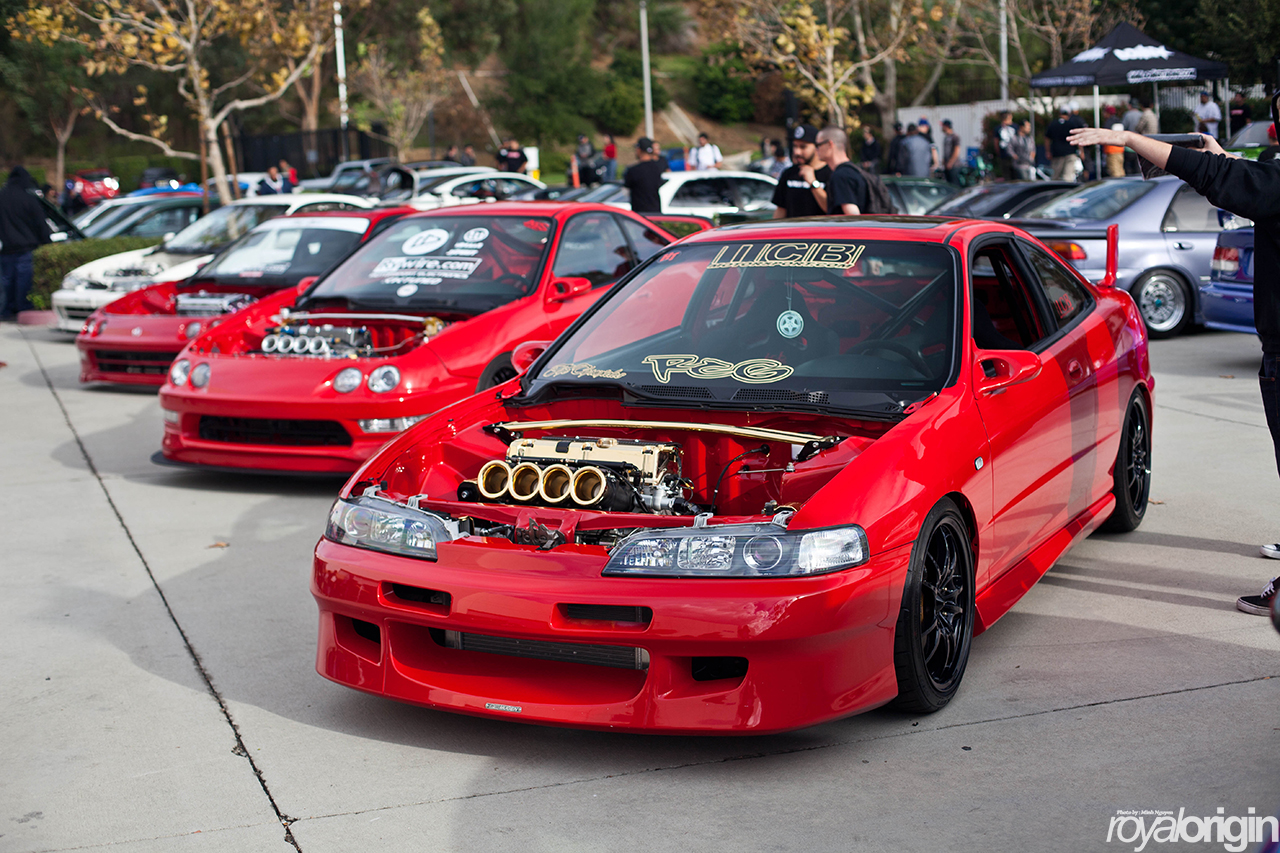 Main
The Chronicles Year Six
By
|
Seems like not long ago I was writing a post for Joey's anniversary for his website, The Chronicles. Crazy how fast time passes and now we're almost at the end of the year waiting for the next season of Formula Drift and car show season. Good thing there are events like Joey's Year Six and SEMA to fill the void during the winter season.
Early morning, we met up in Anaheim hills the birth place of the red unicorn.
The Red Unicorn.
Erik's EP3 on black chrome TE37s.
The Chronicles is well known for covering mostly Honda content, so the VIP parking area was filled with sick Hondas like this EF sedan and Civic Hatch.
There were still some cool non-Honda cars at the event like Amir's 911.
Sang from Project Zero's J's Racing S2000 drove all the way from San Diego for this meet.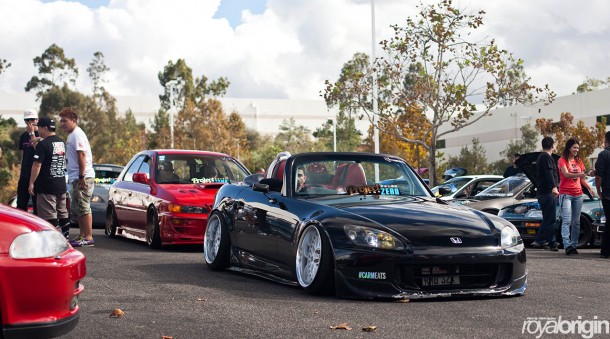 More crazy S2000s from Project Zero like this slammed Berlina Black S2000 that is also right hand drive!
Hiding among the herd of Project Zero S2000s is Jamie's Impreza Wagon.
Always nice to see this Project Zero Amuse S2000.
Low problems, they had to hold his bumper up just so he can reverse without ripping off his bumper.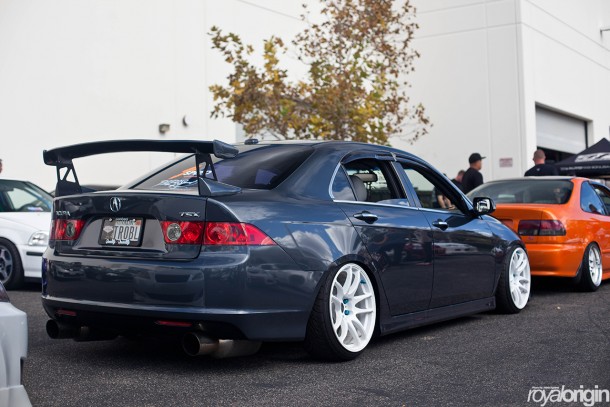 Kyle's crazy TSX on CR Kiwamis.
Another Kyle in the building and this time in the famous super low S13.
So much tuck.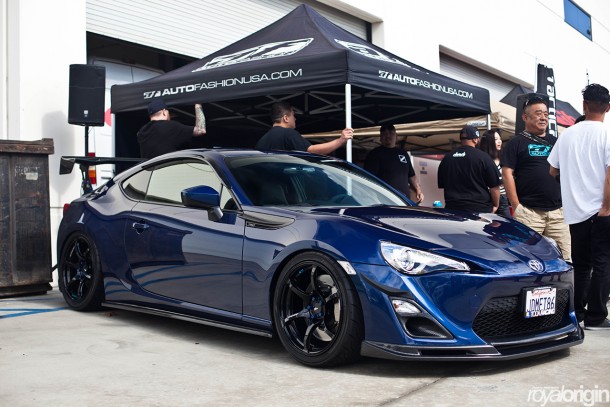 Yogi's internet breaker GS430.
Yogi and the heart breaker, Mateo.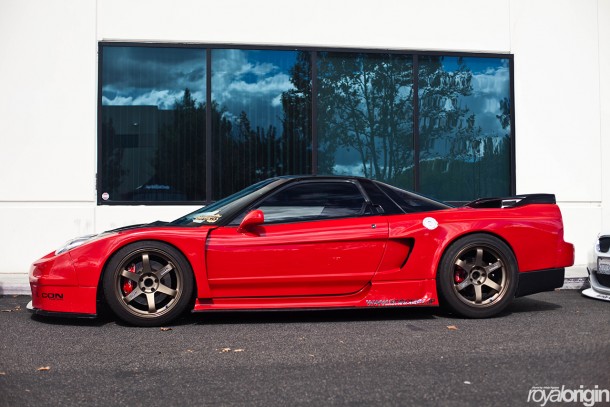 Joey's Aimgain Q45 on SSR MS3s.
Ray giving all of the cars in our line up a good detail.
Too bad that won't fix Shavi's front bumper. The ground was too high for Shavi's front end.
Wide body all the cars!
The No Rush crew brought out a plethora of cars that had a distinct type of styling.
They all build their cars for time attack and have Japanese nostalgic influence.
Damn, that guy has a nice hat.
Ray's ultra clean Integra on Sprint Hart wheels.
Ryan's immaculate E30 on Volk TE37s.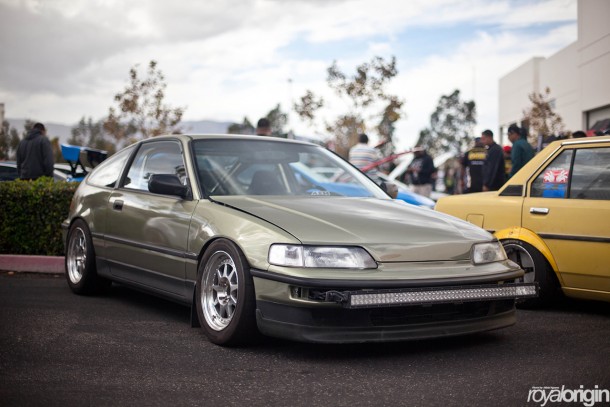 This CRX is ready for some late night canyon runs with that light beam.
Cool little setup they had going on here. Doubles of each car.
 Mikey pulled out a mission and a half to get his car ready for this event. Picked up his Integra the night before the show and came back in the morning to little to no sleep.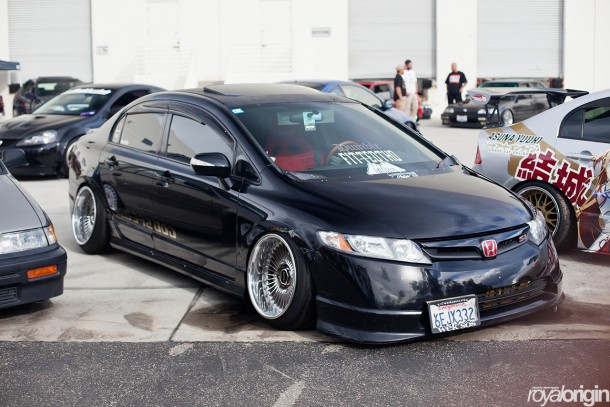 Thanks for reppin' home slice!
The back lot was pretty filled with supporters of The Chronicles.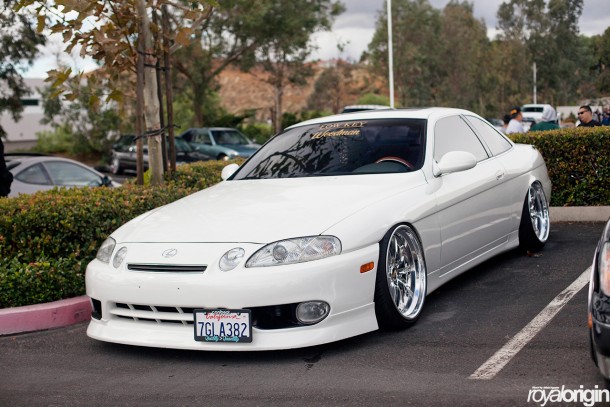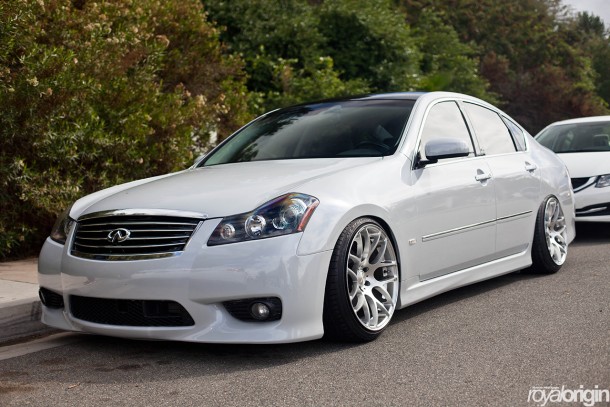 Aron's freshly painted Glacier Frost Mica M35S on Avant Garde wheels.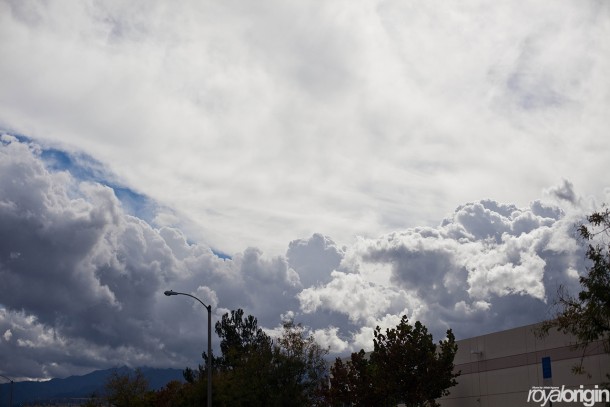 Dat cloud porn.. The weather was unusually pleasant today and made it perfect for an outdoor car event.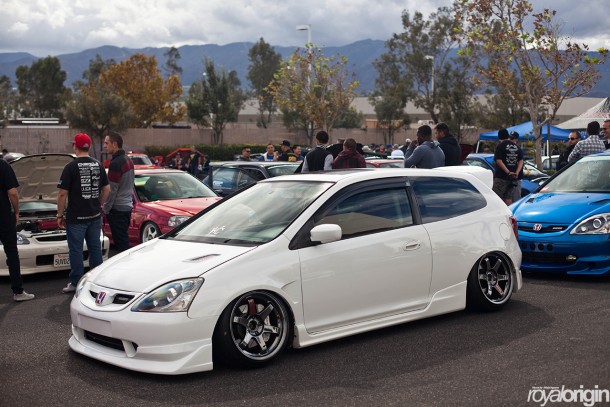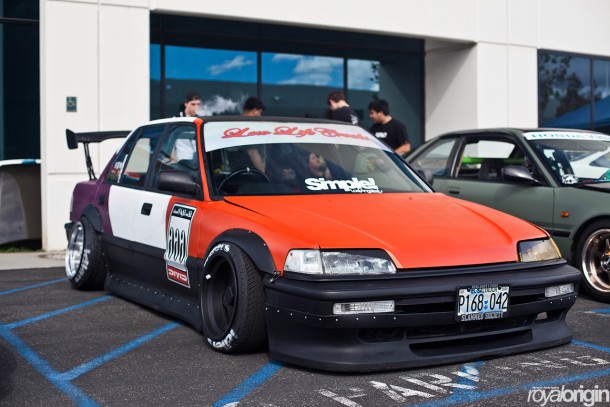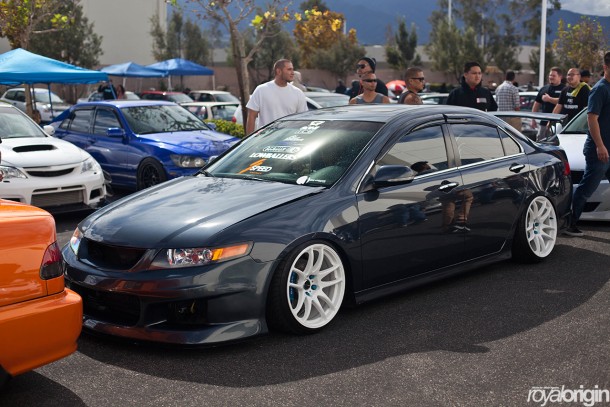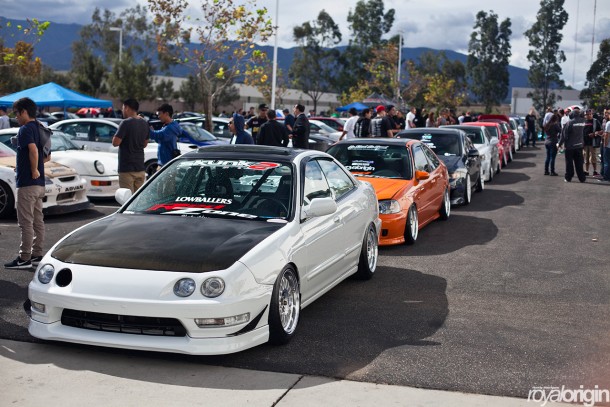 Vegas to OC.
Probably talking about Mizu or something.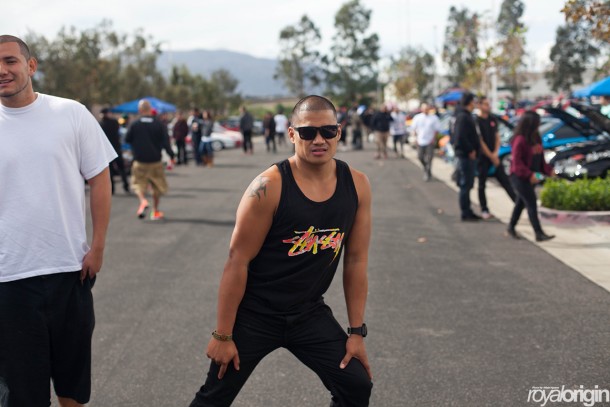 Jeremy came with no car, but still gets some coverage.
You know you love your car if you have a canopy for it.
Mugen everything.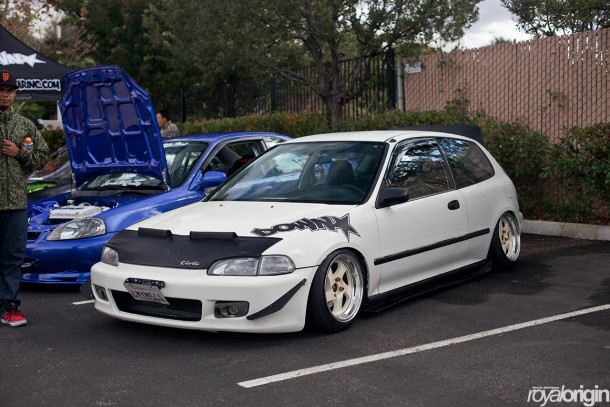 I love this tracked out RSX.
Loi Spec.
Gonna end it with this group photo of people I don't even know. Good times were had today and we hope for more future success for The Chronicles!
-NGU ASS