Main
RO in Japan | Yokohoma Bay
By
|
After the police kicked us out of the Daikoku PA, most of the cars from the meet moved over to this spot under Yokohoma Bay. It's an underground area with sick ceilings and made for great photos. There seemed to be a higher quality of cars that showed up to this back up spot, probably because you had to pay for a spot and it also meant the cops couldn't kick us out of this area.
A whole lot of slammed cars and people just walking around enjoying the scene.
Aristos here are so beefy and boss. Haven't really seen a VIP one like in the states most of the Aristos I've seen are drift cars with a bunch of horsepower under the hood.
What a fantastic view of skylines.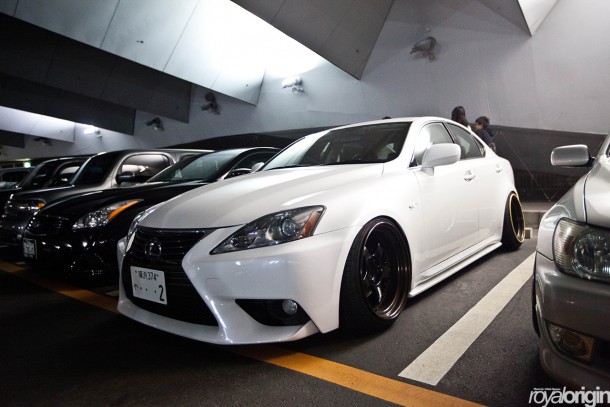 A 2nd generation IS with the latest generation IS front bumper on Work Meisters.
Somehow got caught up talking to a bunch of Altezza enthusiasts. I saw that one of the guys was rocking a SXE10 crew sticker and told him that I was once apart of that when my friend Jason created it way back then. Now Jason isn't even apart of it anymore and it's grown to something far crazier. Weird how your past shows up in random places.
Widened Altezza all around on Work XSA is fucking nice. Flawlessly executed.
SXE10 Crew Japan.
My dream car since I was 16 and exactly how I would want it set up.
This S15's fitment is incredible also check out that rising sun radiator.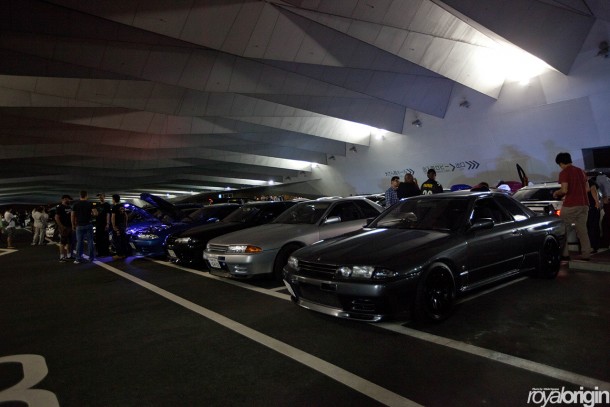 Sadly, my camera ran out of batteries from documenting the whole day, but it was good for me because I was finally able to just relax and realize that we just threw the first ever Royal Origin international meet. It couldn't have been successful without the help of All That Low, Zee and Kevan. Maybe, next time we're here we'll be throwing a car show…
-NGU ASS