Main
Rise Lantern Festival 2014
By
|
These past two months, I've been blessed to experience beautiful things. I was in Japan for a month with close friends, I saw my favorite artist, The Weeknd perform live and now I end this amazing month with the Rise Lantern Festival. The Rise Lantern Festival is a festival where you release sky lanterns into the sky. Doing this alone is pretty cool, but just like eating at your favorite restaurant the experience is always better when you do it with some of your friends or in this case with 10,000 people. The event was held in the middle of jean dry lake bed, so just 20 minutes away from Las Vegas.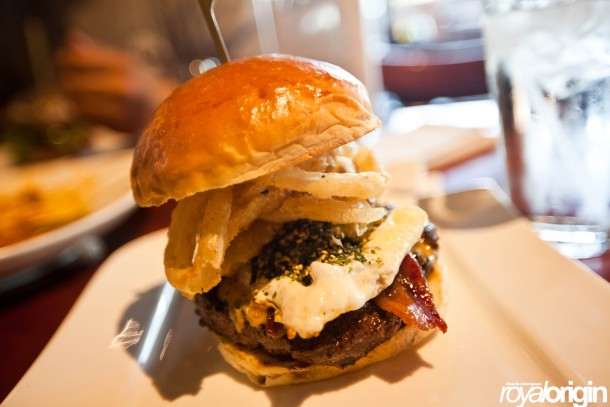 First stop we made as soon as we arrived was at Bachi Burger. Sadly, I was too hungry to remember to bring my camera in for some food porn, but here's a photo from when I went to Instafame.  The grass fed Miyagi burger is always on point.
Crazy how I've been going to Vegas since I was 19 and never really stopped to take a photo of this famous sign.
New friends Ashlyn, Mark, Leo and Denise that met us at Bachi burger. Strangers at first, but connected really quick over the love of food.
After a night of Fat Tuesdays and exploring we headed off to the Gold strike where our shuttle would take us to the the dry lake bed. Waiting in the long line wasn't that bad because of the cloud porn.
 Double rainbow what does it mean?
 Well, that's not nice.
 Ashlyn excited to wait in this line.
 "Yeah, go have fun bae"
As the sun started to set, the clouds looked even more beautiful. People in line were getting distracted by the sky and forgot to move forward.
 Professional cloud photographer.
 After about 30 minutes of waiting in line, we were extremely excited to be on the shuttle.
The walk to the festival felt like a scene out of a horror movie.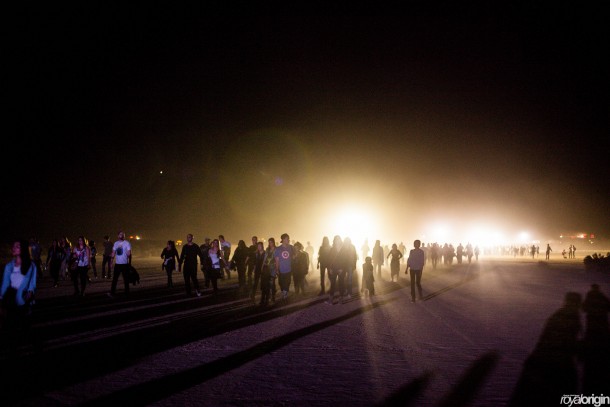 We missed the thousand candle welcoming, but they had these cute signs to greet us.
Hayle with dat photo bomb.
Glaiza the Explorer.
It was pretty cool that they had yoga mats for us to sit on while we waited for the first release.
Leo and Denise setting up their area.
Writing down wishes and dreams to aliens.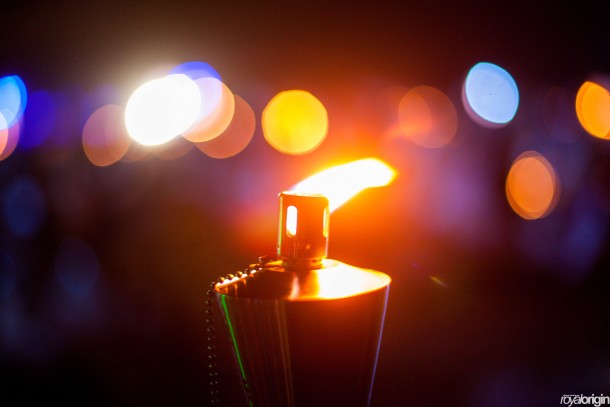 Amazing what one torch could do.
You could feel the excitement all around us when we were told we could start lighting up lanterns.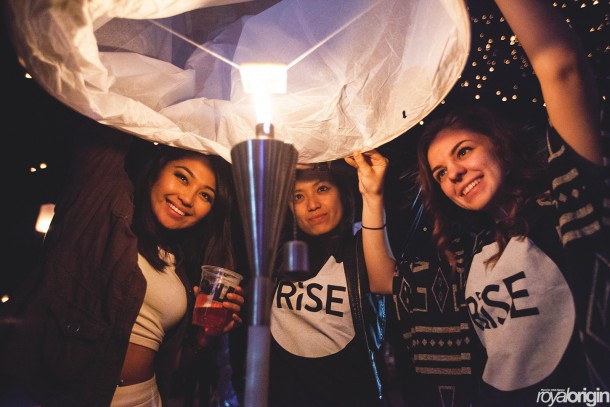 They said you need 4 people to light up a lantern, three to hold it and one to take a photo of the three.
The first lantern!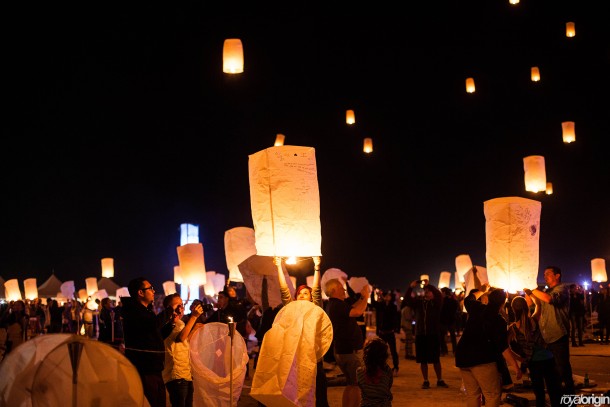 The first release!
The best part of photography is capturing a person's authentic emotions in that moment.
The first release was fucking crazy. It actually made me put down my camera for a moment and just enjoy it.
So many  "Oh myyy gaawwwdddd!"
"Look at all of these fucks I give."
This photo of Kristine and Ashlyn enjoying this special moment is by far my favorite photo that I've ever taken. I am very envious of these two, they were the couple of the weekend and reminded me how fun being in love can be. I saw the past me in them back when I use to dive straight into love, without a life vest and worries about how cold the water would be. Now a days I only test the waters with my toe.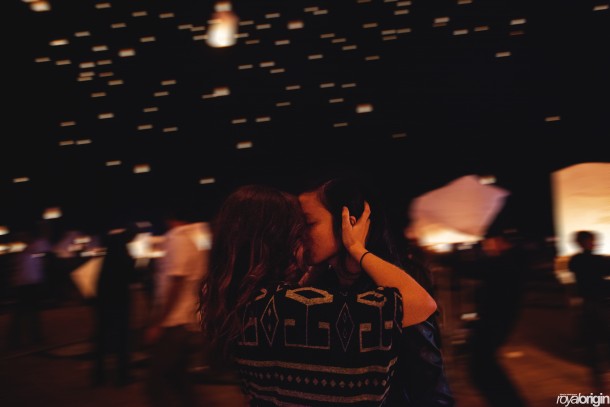 You and Me – Flume
I saw too many beautiful things on this night that my eyes were starting to have eyegasms and water kept on coming out. Thank you Rise for the memories.
 On the way back from the event we were waiting in this ridiculously long line to get back on the shuttle, apparently the people who were suppose to work the shuttles just left, so it turned into chaos. The group decided that walking would be quicker because someone said it would only be a 4 mile walk? It ended up being 6 miles. The walk was nice because we were able to see the stars and I've actually wanted to go star gazing for the longest time, so the walk was enjoyable for me. Make the most out of every situation.
The next morning, we made our way up to Red Rock for some hiking and landscape photography.
The leader of adventures.
These rocks look like naan bread and cinnamon buns.
These guys are crazy..
Crazy….
Leo thinking about rocks and stuff.
Jasmine thinking about how she is going to catch Leo in these slip ons.
Hold on to someone while your climbing down rocks, so if you fall they come down with you.
Sketch..
Welcome to my crib MTV!
Having revelations and stuff..
Leo is like a spider monkey..
"This nigga"…
There have only been about a half dozen genuinely important events in my life that had a positive effect on how I view the world. Rise Lantern festival has made it on my list, but it wasn't the festival itself that did it. It was the adventure with some strangers that turned out to be awesome friends that did it. I'm going to miss waking up to laughter every morning and planning the next place to eat after we just ate. Hopefully, there will be more adventures in the future!
-NGU ASS