Main
Wekfest LA 2014
By
|
 Wekfest has become one of the best shows in the nation. The Queen Mary is probably the most over used spot in Southern California for a car show with that being said Wekfest has always been able to give a sell out crowd with lines that would reach a mile long. That's pretty impressive considering how saturated car shows are in southerm California. To me Wekfest LA is like a big party where all the friends that you wanted to be there actually show up and are there on time. We try to go to all of the Wekfest shows when it's in our vicinity and this time to start off the first event in California, we threw a collaboration pre meet for Wekfest LA. Thank Kenneth for giving us the opportunity to host the Wekfest LA Pre Meet and for having us at the show.
Being a vendor we had to be at the venue at 7 AM. Crazy to see all these people awake and energetic so early in the morning. Some of us only got 2 hours or no sleep.
This Miata is pretty awesome. Crazy back story on these wheels. These are the same wheels that were stolen off of Tina's Miata. When shit gets stolen from you, don't expect the cops to get it back for you even if you have proof and a police report. #FTP and #fuckthieves.
 https://royal-origin.com/2011/10/04/were-still-looking/
Ojay's award winning Previa. The van looks so much better on the BBS RS.
The new hotness is this Mercedes RL500.
Genesis brothers. VIP Modular x Rotiform.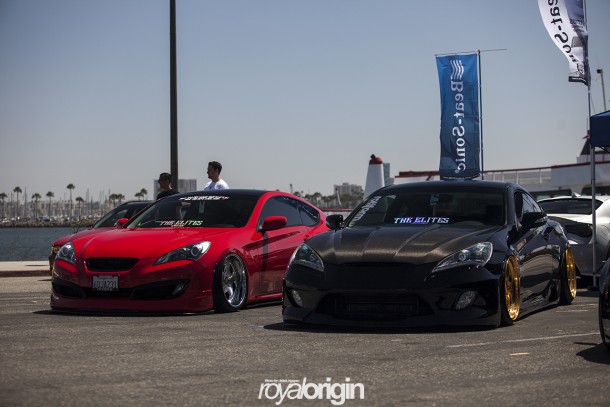 Lonely FRS.
Not on air eh?
Bet you wish you had air on this mini ass driveway to the staging area.
Didn't break anything, now I believe you're not on air.
The thirst is real for a group photo for Angelo.
First time seeing Noel's Varis FRS. This thing looks bananas.
Meanwhile in our area, Vinh's STI was getting it's fenders massaged.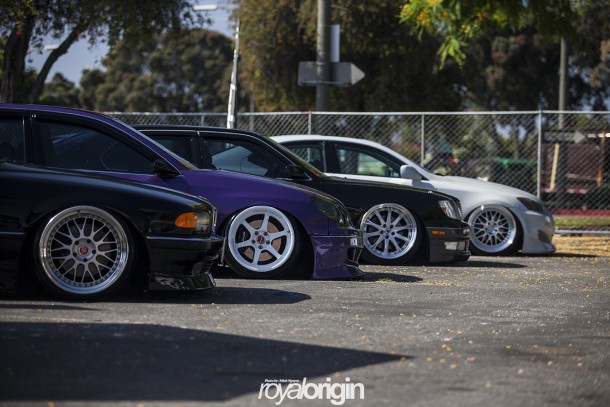 Bagged Crew of Royal Origin.
Ryo is ready to rock for the next 10 hours..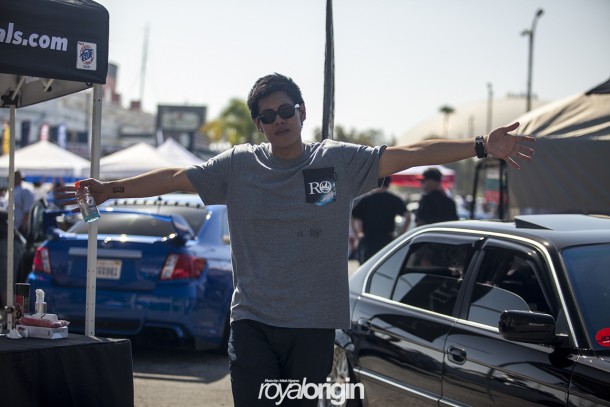 Derek rocking the new Galaxy pocket tee which you could get here…
http://shop.royal-origin.com/product/galaxy-pocket-tee
Allen on that early grind with Shavi.
Some throwback Thursday with this IS300. Same color combo as my old IS300.
JDM hipster Nimo.
School boy Marq bringing out the couch.
Bonnie first time trying a Vietnamese spring roll. Best 6 inches she'll ever have in her body. Sorry Angelo.
Chivas finally made it to Wekfest. He was happy all day.
Jimmy reminds me of a Chinese piano player for some reason.
Editing a Wekfest video at Wekfest. Boss.
Thao trying to get up the driveway to the staging area. She deserves the not on air plate.
Rear bumping came apart as well.
The Wekfest staff were very helpful getting the car up the driveway and helping taking off the bumpers.
Fast Autoworks FRS cruising through the vendor area.
They have a sticker for everything now a days.
Low N Slow rolling up.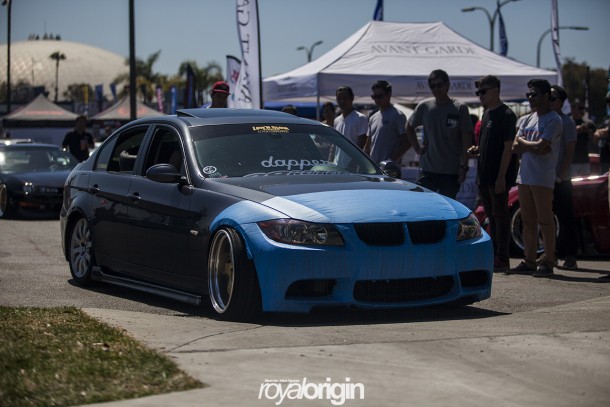 Ribler's Audi displaying at the Avant Garde booth. Always looking clean.
Sick finish on this Avant Garde F431.
A better look at the most famous FRS.
A clenched my butt for this one.
Chivas killed the work wheels trend.
Mikey's freshly built Integra. This car had the internet raving for days because of how fast it was built.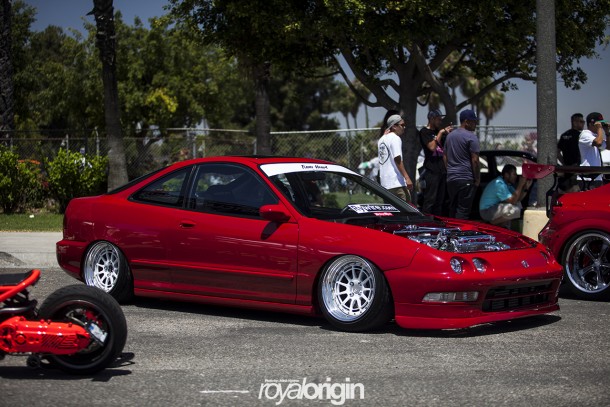 Miata goodies.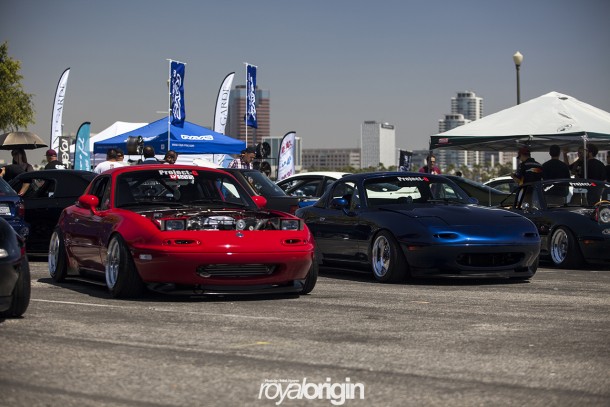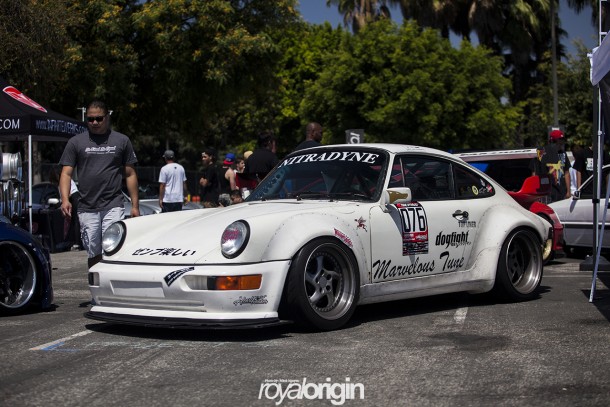 Probably the least non-show queen car here, but it still caught a lot of attention in the midst of all the fresh paint jobs.
So much going on in this picture, a guy vaping, a sick Liberty Walk BMW wagon and a dude wearing some Red Octobers.
Timeless Integra.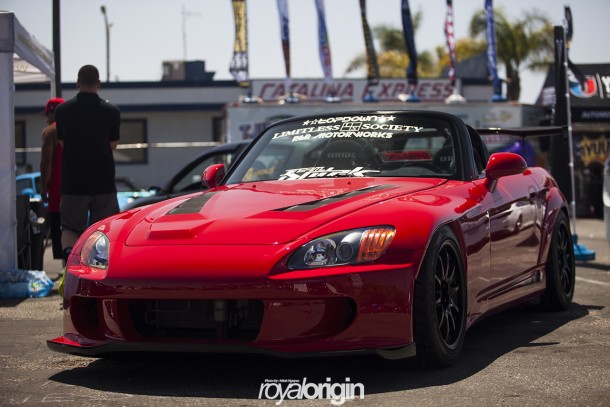 The blue on this RWB is doing it for me.
Life goals is to be driving a VIP sedan and have my wife driving a bagged mini van.
Great line up over at the Style Over Comfort booth.
So cool to see people rocking the FTP shirt. Thanks for the support!
How many fingers can fit up your buttholes? The answer was two.
No fingers can fit in between the fender and wheels Mark's M5.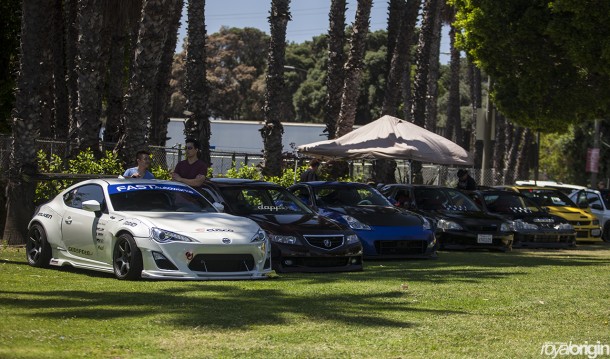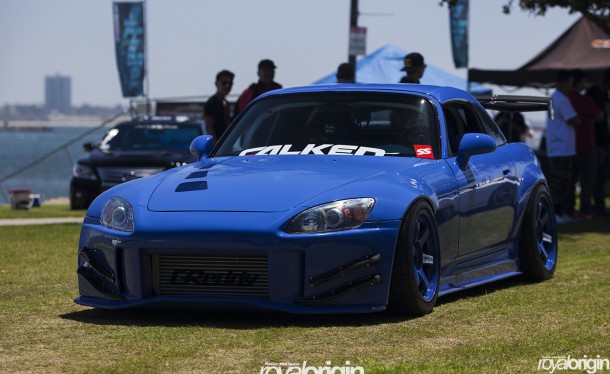 One of the sickest S2000s in SOCAL right now.
I heard this guy drove all the way from Texas for Wekfest. Crazy dedication.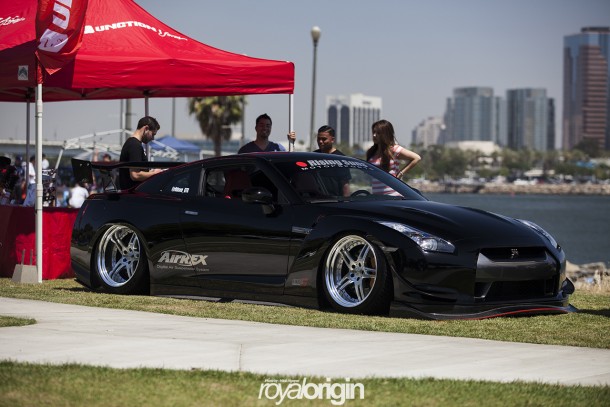 This bagged GTR is so sick coming from the Airrex booth.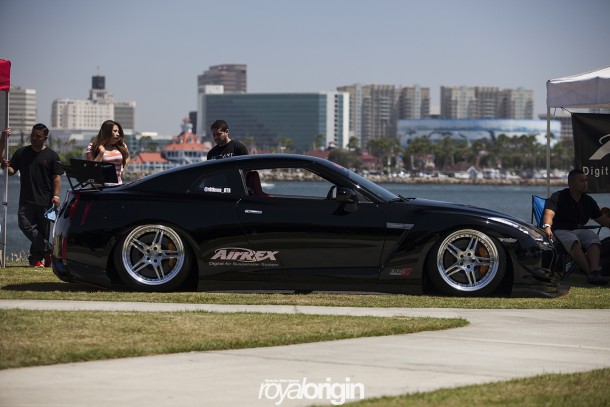 Only reason to drive get a Prius is if it looked like this.
I'm going to take a moment to appreciate how stylish John Zhang's hair is.
Ray making love to the lowballers nobori flag.
The best VIP build at the show.
NSX porn begins now.
Keith late as ever. That's what happens when date models.
This rear is so sick..
#wekfestprep at Wekfest.
The quality of cars at Wekfest was so over whelming. Not a single moment was I like "why is this car here?"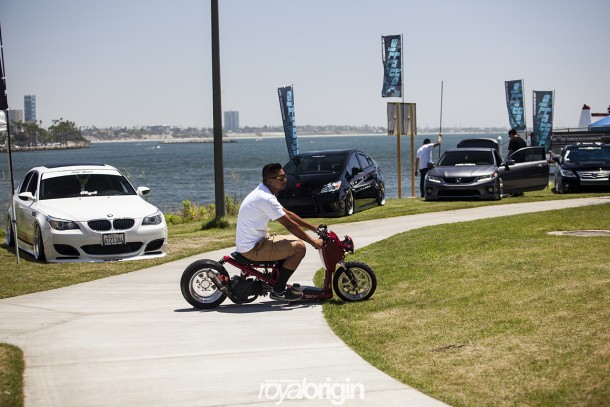 Thanks to everyone who came by to support us!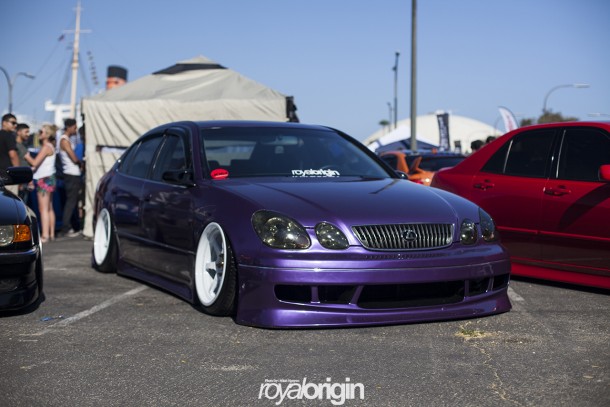 JDM Chemicals booth showing Wekfest the right way to clean your car.
Keith ended up winning 3rd best IS of the Festival. Congrats!
Thanks to Kevin for showing with us last minute.
Model selfies.
Hayle looking sloppy and Slops looking cute af.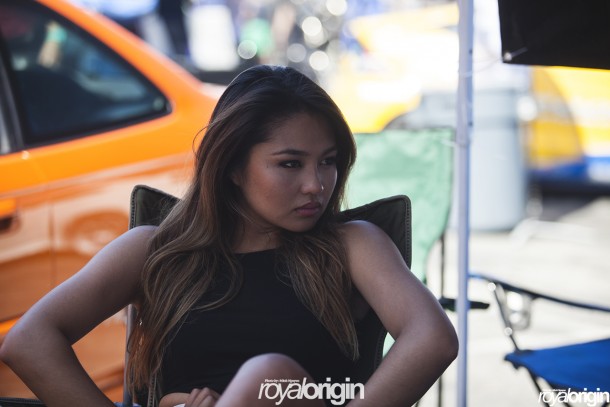 The vogue look.
Caugh Elissa Alva ordering food. She knew I was taking a picture of her and turned around real quick.
Nimo trying to get that shout out from her while she was in line.
The crowd waiting for people to do stupid shit like burn outs and donuts while leaving the parking lot.
WFC cuties.
Sea of cars and car enthusiasts.
-15 camber all around apparently. So crazy.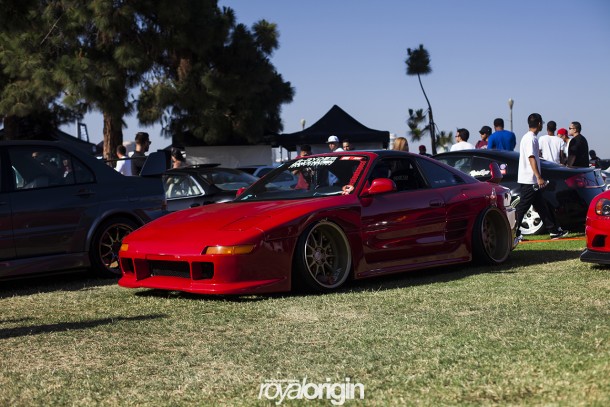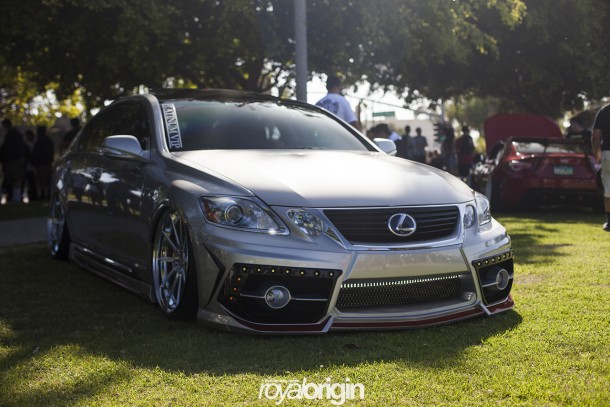 This GS from Platinum VIP was giving a pretty crazy light show the whole day.
https://www.youtube.com/watch?v=vxaqe8ekzdc/embed]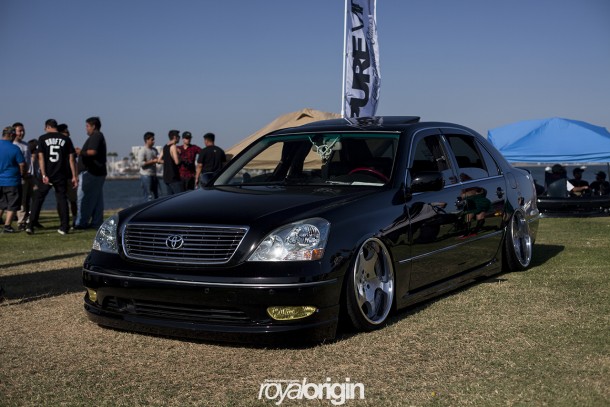 Famous Thao.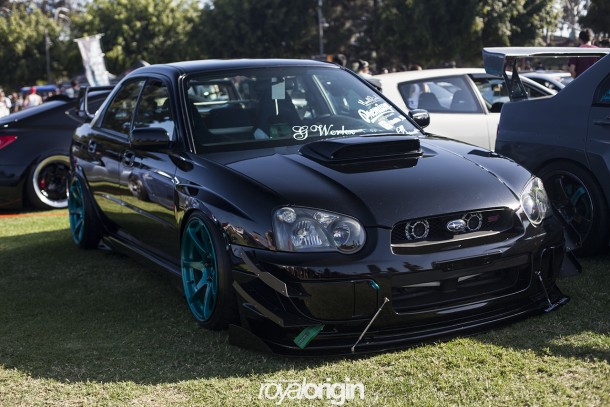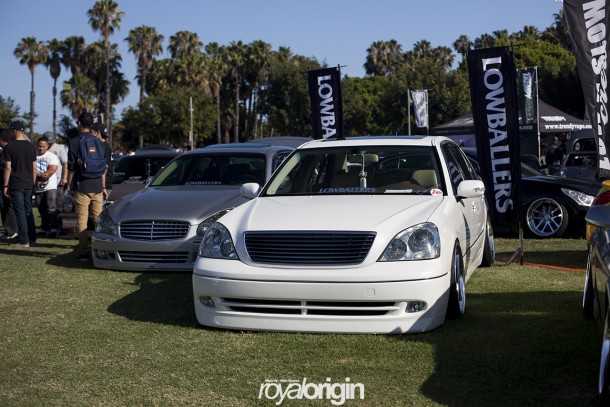 Royal Flush crew in a full house. Get my play on words? or am I just that lame?..
I love this Porsche.
Sleeping beauty Angelo.
First Place IS of the festival.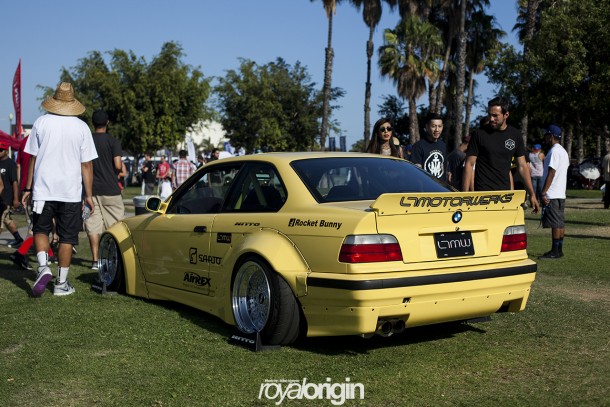 The kit isn't really attached it's just placed there..
Runner up of Best IS of the festival is Carl's Aimgain IS250.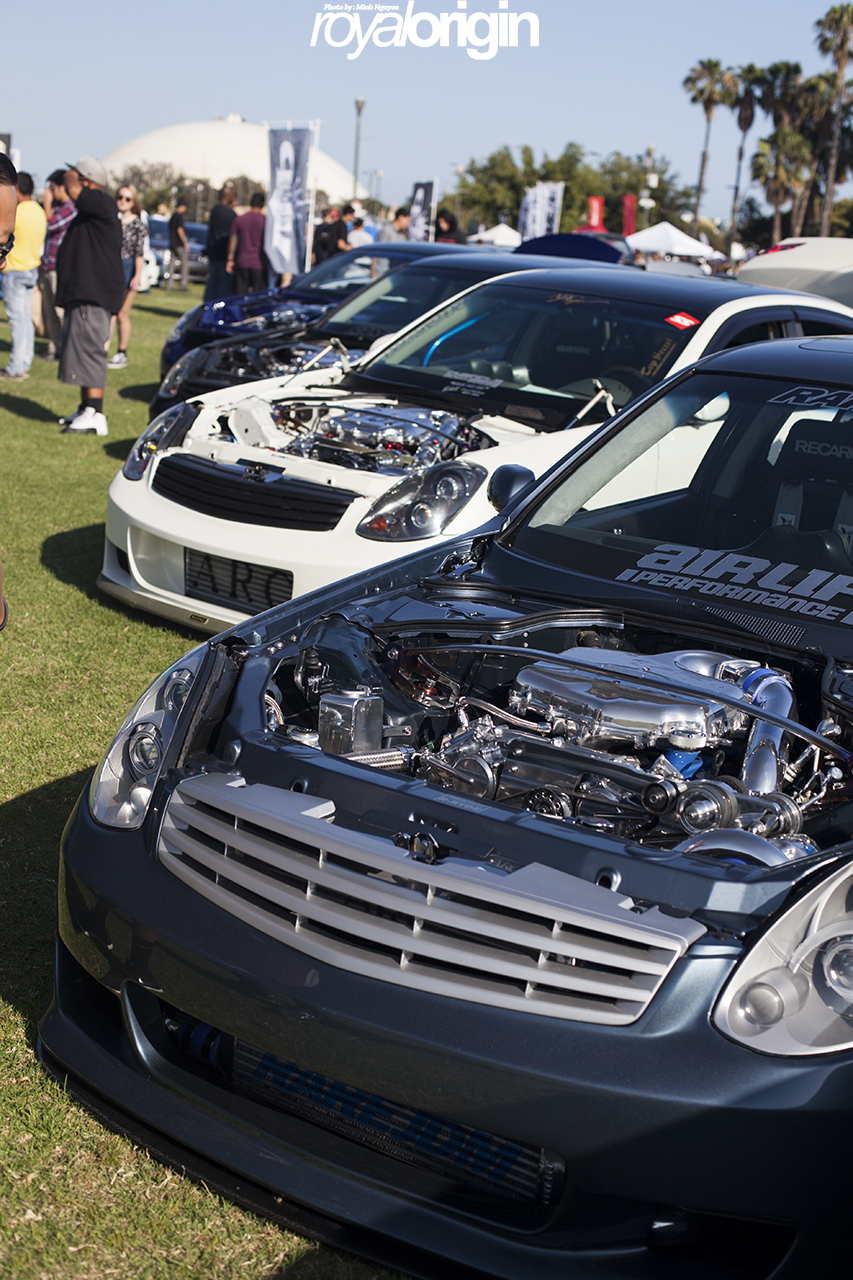 G35 hoodless crew.
Marcus Cooke's immaculate G35.
My drug dealer's EP3.
Project Zero crew.
Thank you Wekfest for the award. We honestly didn't expect this because there are way more cooler crews at Wekfest than us. Anyways, shout out to all the homies at the event that made it a memorable time. Until next time… oh yeah there are like 300+ photos in the gallery.
– NGU ASS