Main
Beach Burger DBAP
By
|
As some of you know, I started working for Illest Orange County since June and now Big Vinh works there as well.  Mark Arcenal was down here visiting the shop, so we had to show him Big Vinh's S13.
Mark was pretty excited to make an Instagram video of Vinh's car.
Vinh's S13 was very bright and shiny today.
Mark in Instgram mode, check out that stance for steady sliding videos.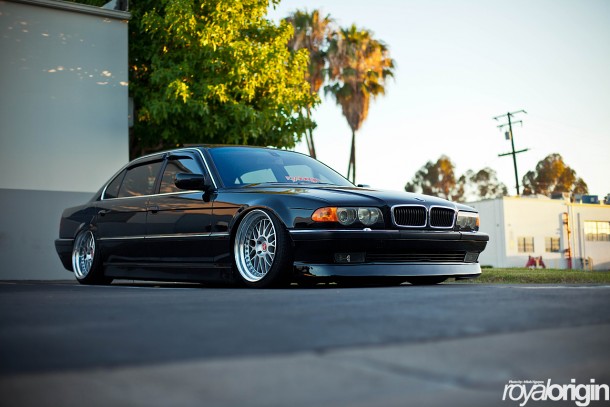 Another Marc came to visit us too. The fucking limo of BMW's.
Jay wanted to see Vinh's tattoo really bad and couldn't wait for him to take off his shirt.
Our new Set the Sun bumper sticker. You can get it here.. http://shop.royal-origin.com/product/set-the-sun-box-sticker
Crazy how a set of wheels can change a car so much. Vinh's car was pretty cool before with the Varrstoens, but with the XD-9's it totally changes the way you view this car. I don't know if it's the design of the wheel or the color, but Vinh has made me fall in love with his S13.
After chilling a bit, we decided to roll out to the uselesss meet at Beach Burger.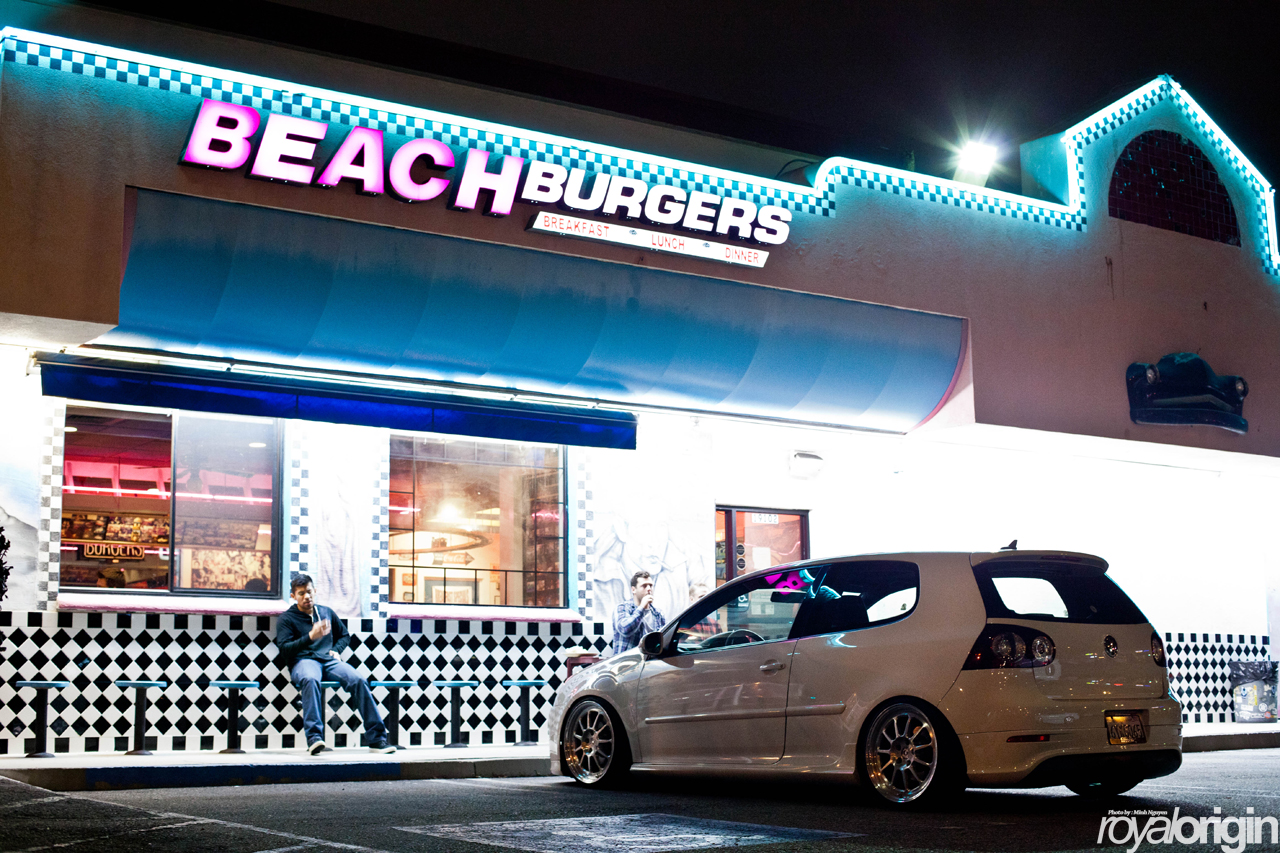 Edris is always telling us DBAP and come out to the meet. If you don't know cool internet lingo, DBAP is "don't be a pussy".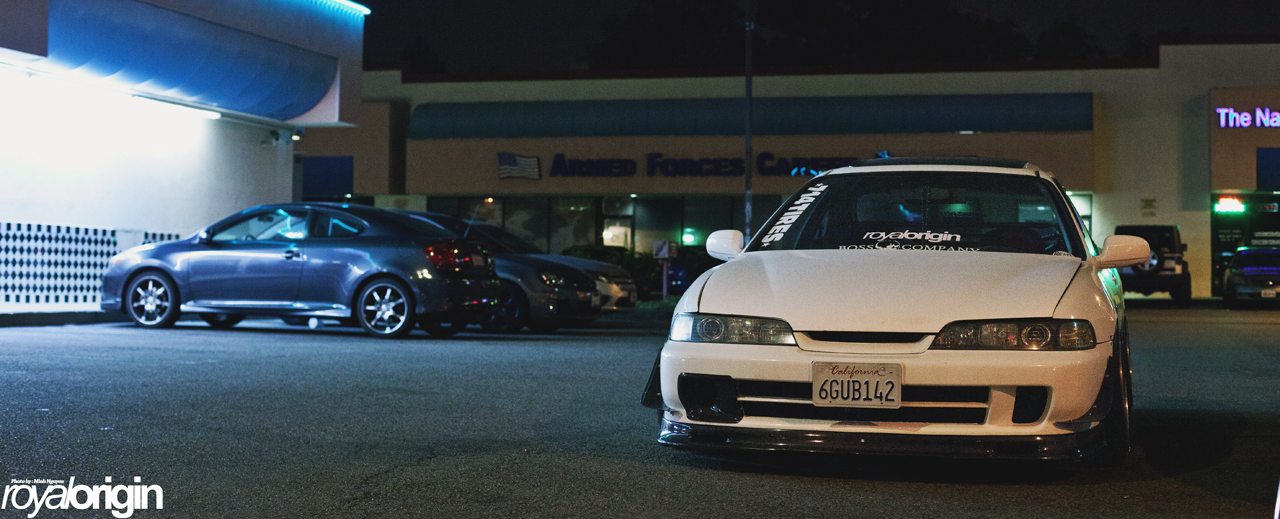 John couldn't find parking… Yeah that's three parking spots on the left.
Man these cars are TC… (too cool).
Jimmy's car looking good on the Work Equips.
O WHALES.
Jimmy had a Cosmo mag in his car… He actually reads it for the articles.
Elvis singing in a empty room.
Royal Origin street racers. Coming soon…….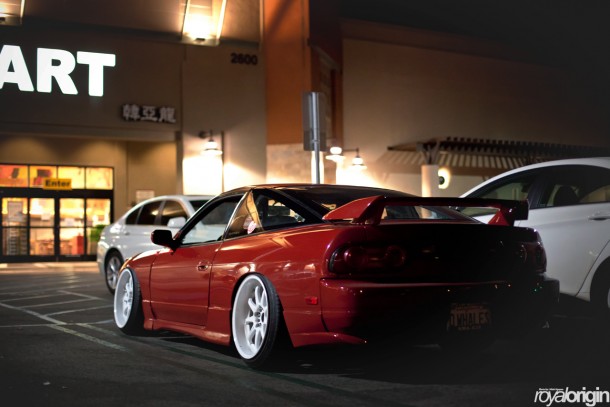 Good night, I had fun with you today.