Main
The Pursuit 2013
By
|
Every year I hope that my car is in acceptable form to go to the Pursuit hosted by Longo Lexus. If you don't know anything about the Pursuit or the Lexus scene, it is the biggest Lexus gathering on the west coast and maybe the whole nation. This year most of the crew upgraded from Hondas to Lexuses, so we were able to roll pretty deep to the gathering.
Ashton racing himself.
His car looks pretty cool though when he does a rice flyby.
Leading the pack of slammed cars to the Pursuit.
Two different edits of similar shots, I wasn't too sure of what I was going for when I was editing.
Nostalgia.
Kevin aka KPH photography aka KPH Smog aka TFTI MBN's GS300 with gangster camber in the rear.
June's crazy IS300. Trust me there are no other IS300s as low as him.
Just kidding, his older brother's IS300 wagon is just as crazy. Young's IS300 wagon is ridiculous as well!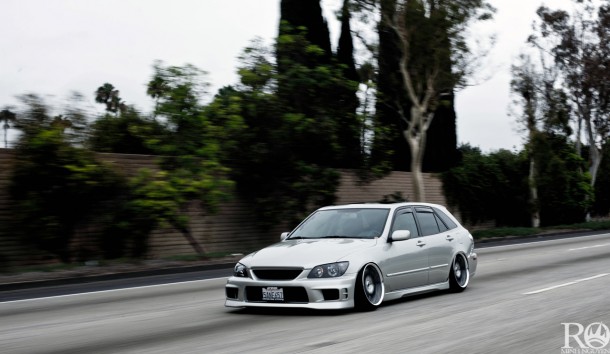 Sorry if there's several rolling shots of the same car. There are just so many good shots that I want to share with you guys.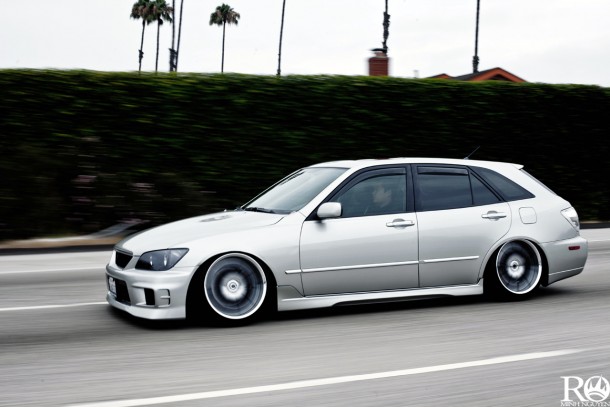 Another of June's IS300.
KPH's rear camber..
New kid on the block, Derek's GS300.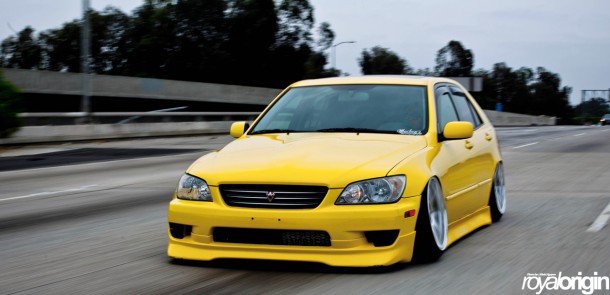 Ridiculous.
Nick's super slammed SC400.
Not sure who this guy was, but his car was cool too.
Loc's IS300.
 Armand decided to roll with us to the Pursuit too.
Proof that he rolls hard 24/7.
Wide GS on some re-barreled LE-37's.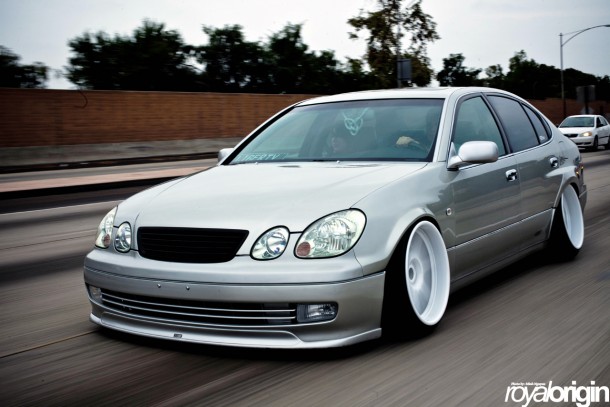 Look at that dish in the rear.
Another crazy GS300 owner that rolled with us was Heather.
So much tucking..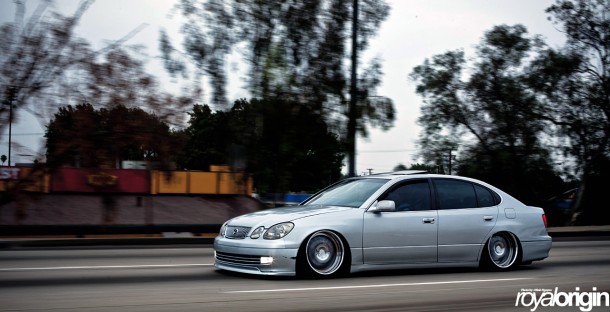 Very amazed on how she drives this everywhere..
Another shot of Nick's SC400.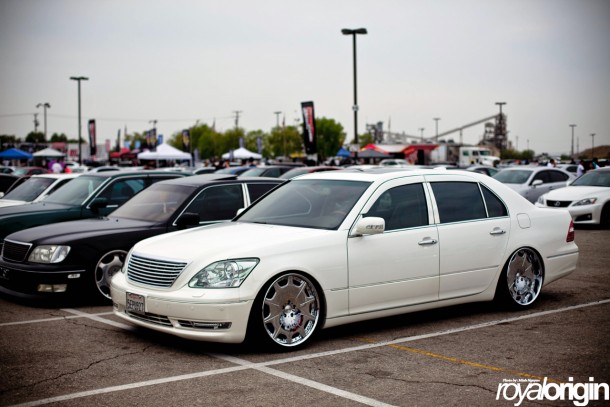 We arrived at the meet a little late, the lot was already packed with every Lexus model in existence.
My IS250 built by Boss Company. Borrowed wheels from Kevin and got my side skirts fixed by Vinh.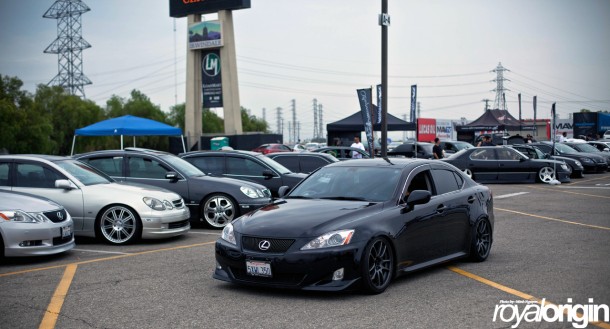 Cars making round trips to the drag strip.
ISF slammed on Regamasters.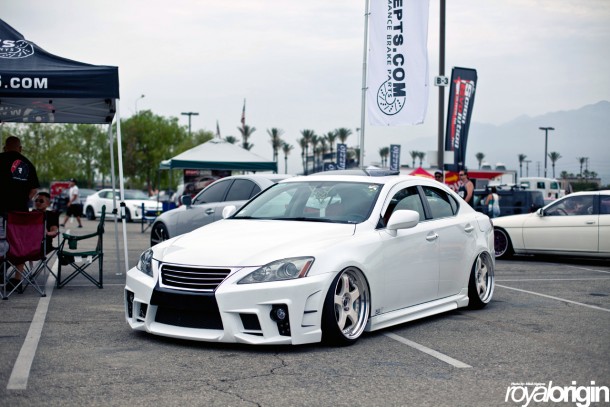 Carl's Aimgain IS250.
Five Axis CT.
The 2014 GS by Five Axis.
One of my favorite LS400's at the show. A very nice complete build.
Which shift knob should I use today?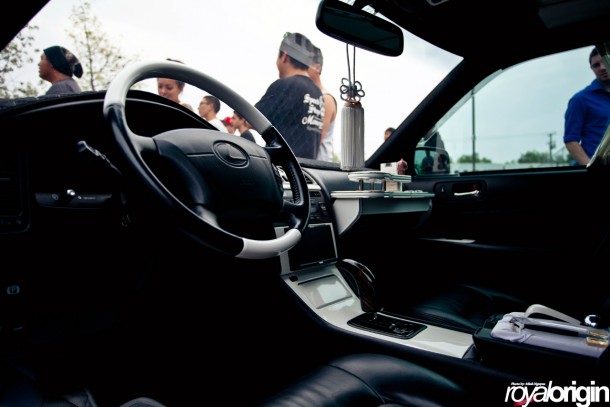 Immaculate interior.
 The sportier side of the 2nd generation IS.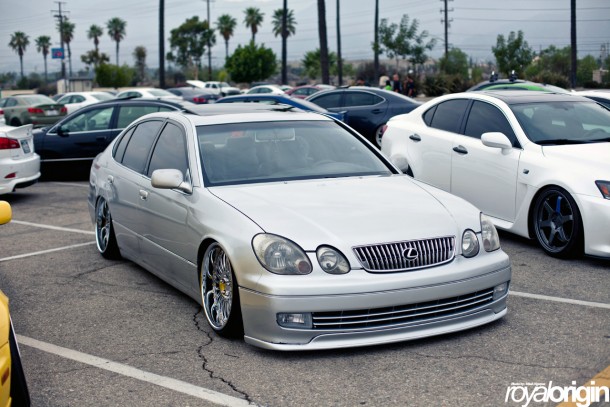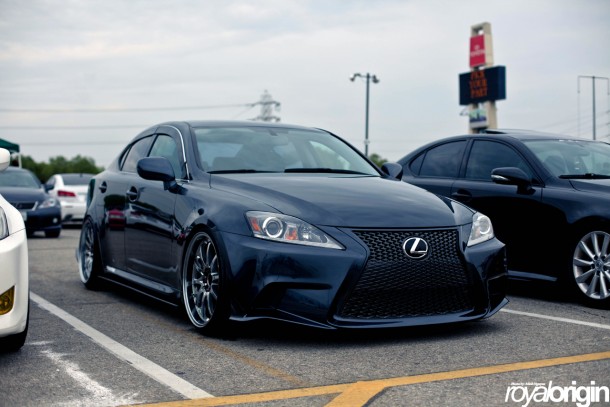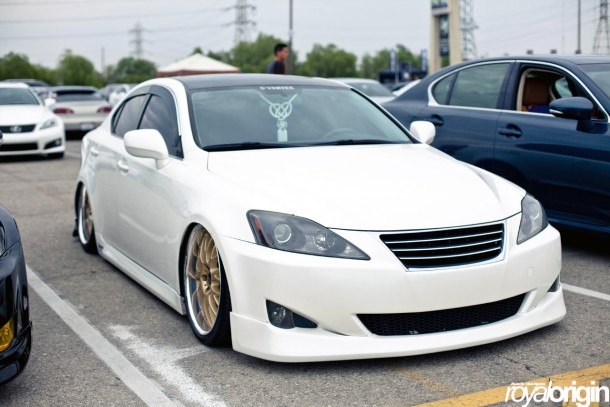 One of my inspirations on building my IS250.
 Crazy livery.
 I can't escape you.
 Drag races were mostly of ISF's and IS350's. Sometimes a random Miata or truck would jump in the mix.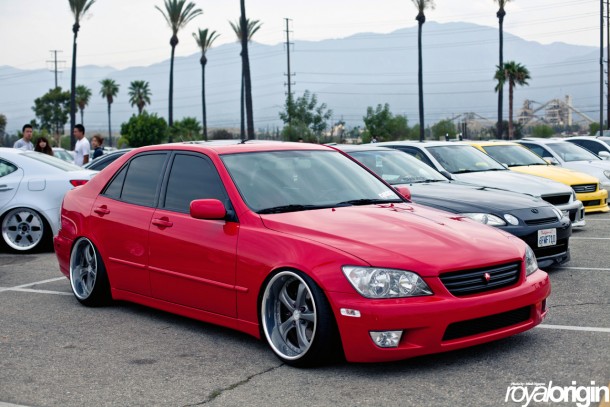 Finally got to meet the owner of "Purpie", Chelsea Caro. It was nice hanging out with you that day.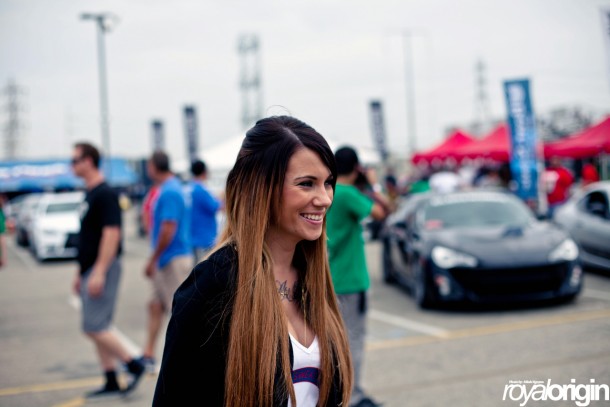 Chelsea.
Lexus traffic Jam.
Crazy IS! Not really sure what the kit was, but I was feeling it.
 Clean IS250.
 Which one is different than the others? If you're guessing the IS300, you are correct. The headlights don't work.
 I miss owning an IS300.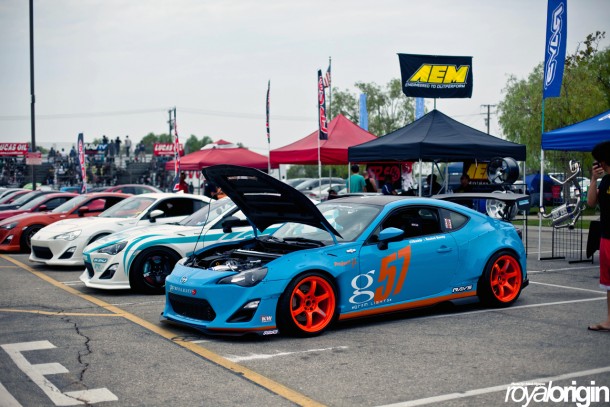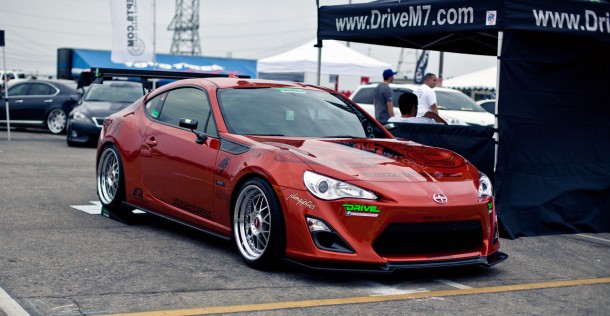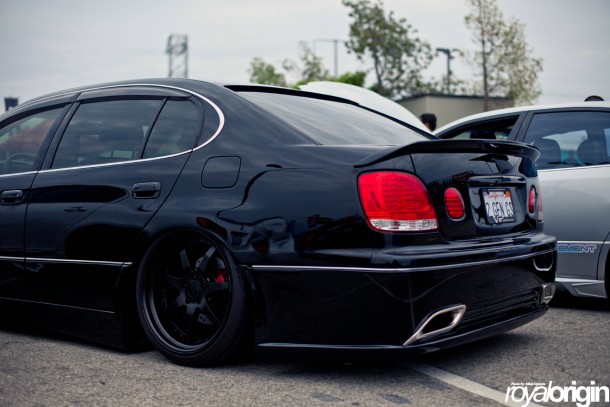 The Japanese translator.
The raffle ceremony.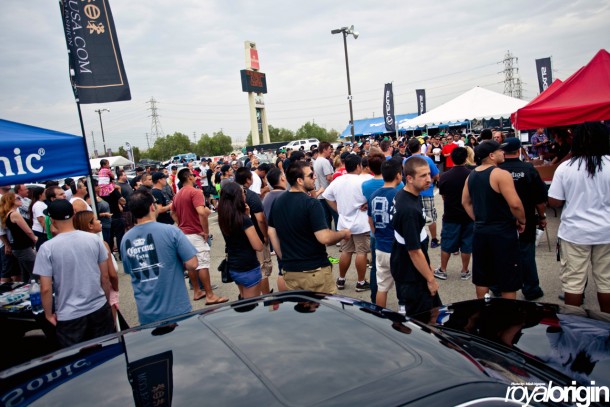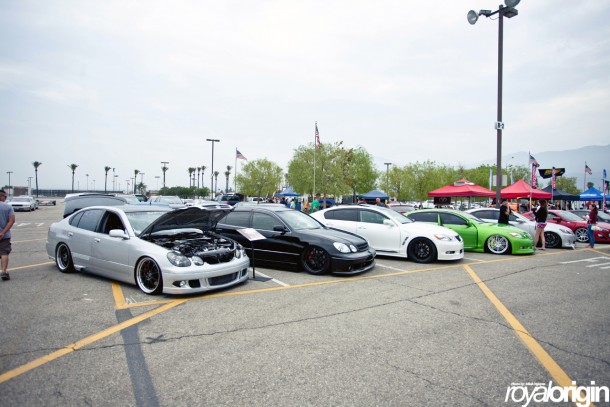 A nice line up of GS's.
Heather's neck tattoos.
The angel, Danielle Lo.
All of the raffle prizes that you could win if you registered for the show.
The titan of Lexuses. The LFA.
The new generation of Lexuses is starting to grow on me.
LFA getting ready for the drag races.
Big boss LS460.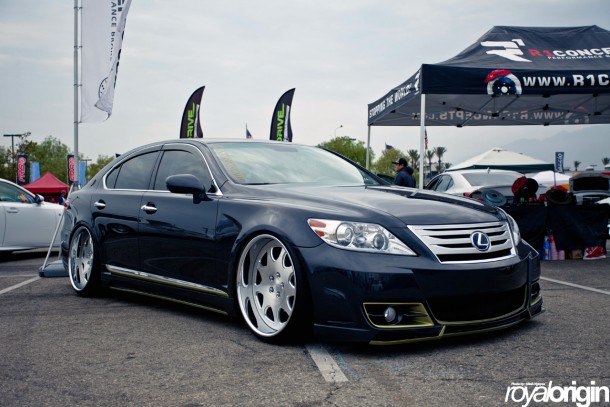 Very Unique.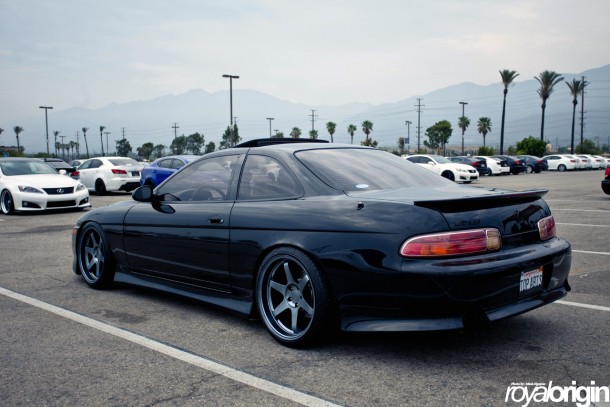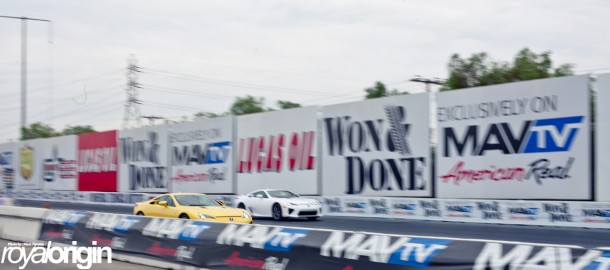 LFA vs LFA.
Winner.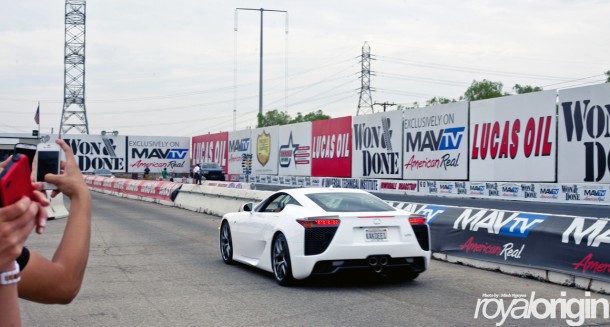 Wald IS250 from Norcal.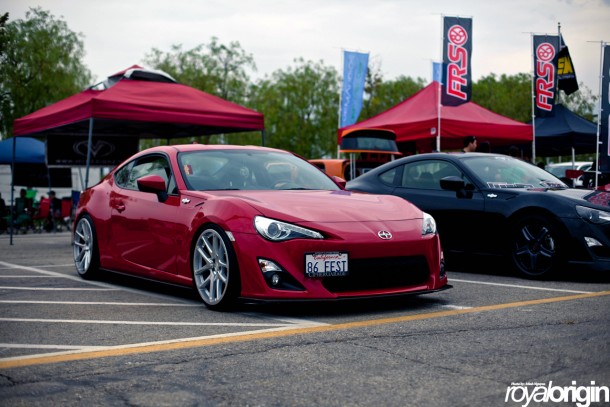 Mike Kim's FRS.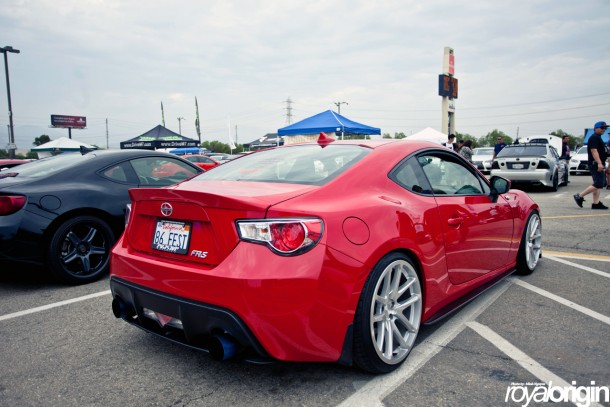 Paul Mitchell sponsored John Zhang came to check out the Lexus scene.
 I'll have you in my dreams.
 Jason showing that he has better stance than his car.
 Swerve.
Tips out.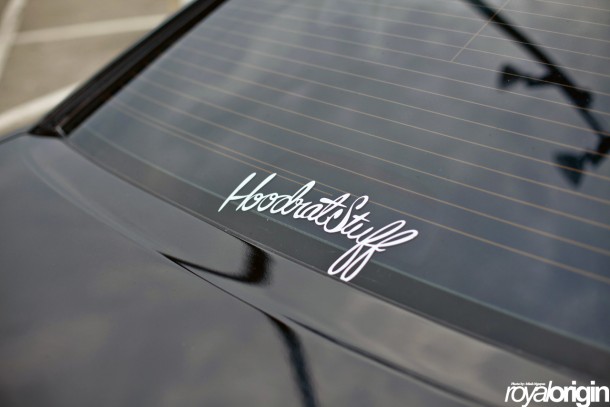 Buy it here. http://shop.royal-origin.com/
Thanks Longo Lexus for throwing a fun event like always. Can't wait for next year's event! Make sure you check out the rest of the photos because there are a crap ton.