Main
We Are Here. #throwback
By
|
The night was so perfect. It wasn't as windy as last year and there was not a single person who did a burnout at the meet. I would call it a successful meet. A big thank you to Chivas for helping get a spot for the meet and Findlay Fiat for providing the location! Shout out Fuku Burger, Oso Ono and 96.7 Jelli radio for coming out! Enough of the blabbering and let's move on to the photos.
Keith fits in perfectly here in Vegas, it's basically his second home.
Some sweet slammed 8th Gen Civics.
Brandon, showing off his new set-up on the EVO with Rotiform TMB's.
This Fiat was perfect for our car meet.
Miguel and I enjoying some dinner in Gerald's car.
My ninja Leroy and his BN Sport IS300. Haven't see him in a long time.
Lowballers Arizona made the trek out to kick it with us.
Jimmy's bagged Honda Odyssey.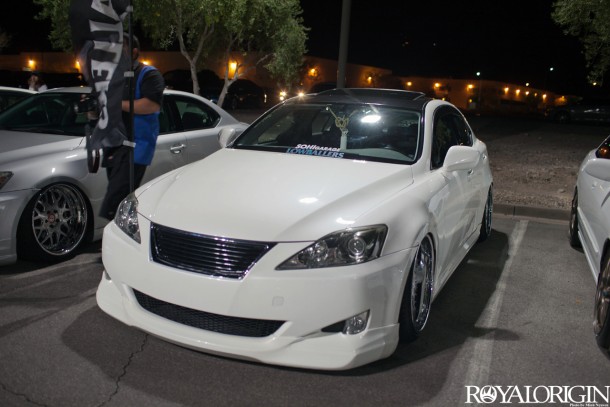 A big supporter of our Vegas meets is Coasting Society! Thanks for showing up!
Miguel stole this sticker from us…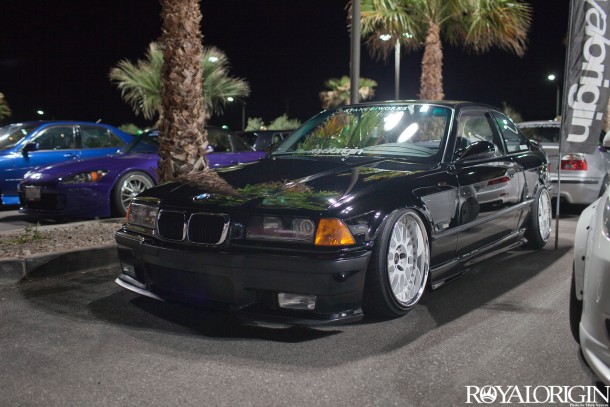 Yoshi, the Guardian of the Flags.
Adam, breaking necks.
Pogi Fresh is in the house. Less ratchet than before though.
Looks so good, Rocky.
Shavi didn't get to the meet until 10P.M. He made a pretty big entrance with his dirtyass car.
Finally on that bag life after working on it for so long.
Shout-out to Fuku Burger for providing the meat!
The Sodas.
Root beer on some temp wheels.
Ted's G35 on Work VS-KF.
Mr. Paulbert.
Anthony's sleepy Miata.
Some more shots of Leighton's RSX.
Neel, giving no fucks about parking.
Tucker, finally tucking again.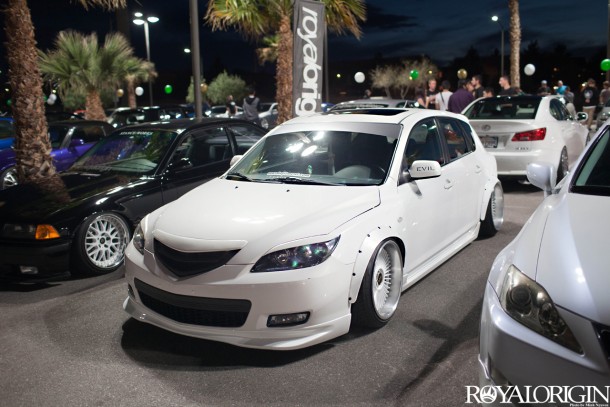 The white shark.
Kseries swapped.
The crowd! Thanks everyone for coming!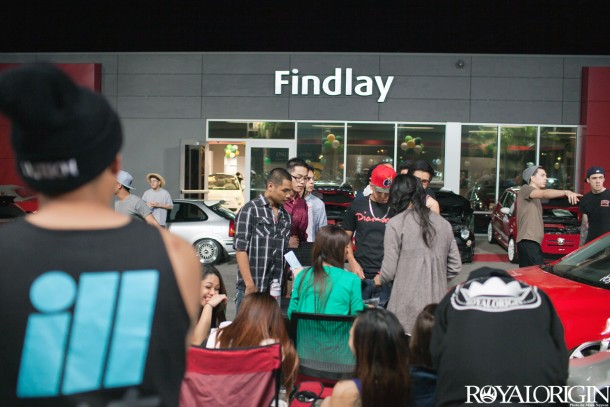 And a big thanks to the homies that bought some merch.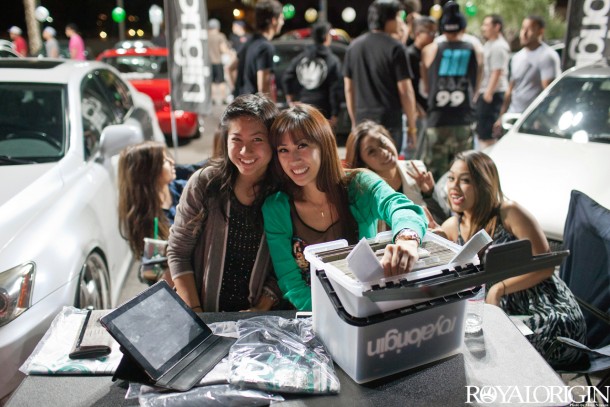 Also a big thanks to Jennifer and Jeanne for being great saleswomen.
Check out more photos from these awesome photographers!
http://www.flickr.com/photos/koryrichoz/sets/72157633127415562/
http://www.flickr.com/photos/rockytwong/
Also check out this video by "bertsnotdown."
Here was the following morning, as we made our way to our cars in the parking structure. A little sense of anxiousness rolled down my back. I haven't seen my car since Friday night and it was always in the back of mind as I was getting plastered at the clubs. When I arrived to my car, everything looked like it was in good condition, and my car started up just fine with my favorite Taylor Swift song playing (I Knew You Were Trouble).  As I loaded up the car, I saw a Bellagio security talking to Shavi, who parked a couple of feet away from me. He then headed towards my car. For a second, I thought we were going to get in trouble for parking overnight there without staying at the hotel. He asked us, "Do you guys know the owner of a gold Honda? The car is missing window wipers, wheels, the steering wheel…thought you might know him because I saw the Slammed Society plate on the car." At first I thought, "fuck, well…I don't know anyone with a gold car and even if it was anybody I knew…most of us don't run window wipers and I thought he was correcting himself when he said wheel and he meant to say steering wheel. If that was the case, most of us have detachable steering wheels as well. The security guard led us to the car and to my horror, it was Jeff's RSX on 4 stock jacks and a regular jack.
My heart stopped. I didn't know what to do or say. I called Jeff immediately and I didn't know how to say what I was about to say. The only thing I could utter was "you got jacked."  I guess I said it like I was joking because everyone knows I'm the biggest troll in the group. I had to put it down on my life that I wasn't lying. It was depressing to stare at the once beautiful RSX. I was supposed to feature it soon, too for fatlace. Sad to say, the police, again, were not of any help. They wouldn't send anyone to come file a police report because it wasn't over $40,000 worth of stolen/damaged property. The tow truck couldn't make it into the parking structure, and Bellagio security did not give us any advice on what we should even do. We basically had to figure everything out for ourselves and thanks to Chivas, we were able to get it to a friend's house. It's already a fucked up world that there are low life thieves in the world. It's an even more fucked up world when our government isn't going to do anything about it. To the thieves, only God can judge you now. I hope where he sends you in the afterlife, an RSX is dropped on your body crushing every bone you have in your body and then someone takes your crushed bones and rams it up your asshole and you feel every excruciating part of it. This kind of stuff happens in hell. Have fun.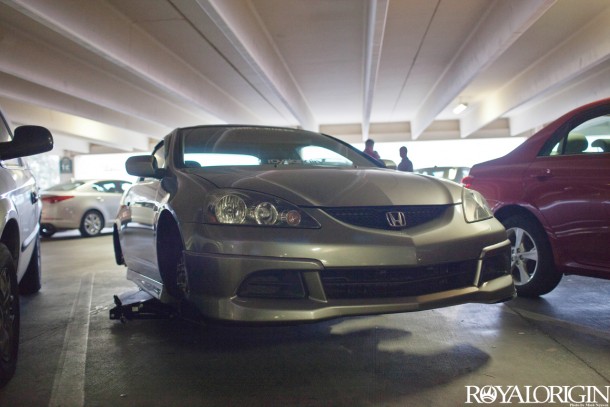 I feel like this whole weekend was an ecstasy trip. There were moments when I thought I was at the happiest moments in my life with some of the best friends a person could ever have. We laughed, we drank,  we paid a stripper's rent, we caught up with old friends, and made new memories with new friends. The comedown hit me so hard I didn't even know if I could ever get out of this black hole. I'm sorry Jeff that this happened to you. You're a great human being and you will get through this, better and stronger than before. Thank you to all the friends and family of Royal Origin who posted and gave us leads to the missing items.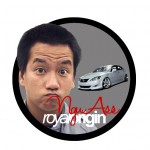 -NGU ASS