Main
Formula Drift: Slammed Society Long Beach 2013
By
|
Here is a little coverage of the Formula Drift Long Beach show. I wasn't able to get on the track because I got to Formula Drift around 3:00P.M. and it was already ending, so I just did some coverage of the Slammed Society and Vendor area. Please excuse some of the photos because they might be a little distorted and blurry. I was planning to use some of the photos for Hella Flush. Their website needs 1450 width while this site uses 610, so the photos with 1450 that are re-sized automatically to 610 look weird. If you click on the photo to the media size, it looks way better. Before hitting up the show, some of us had brunch at Lucille's Smokehouse BBQ.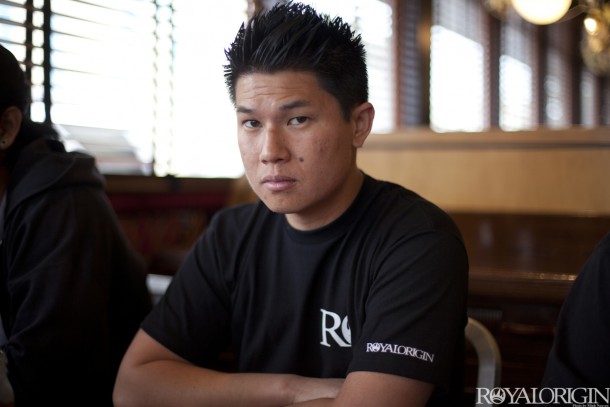 Keith, looking mighty spiffy in his Underground King's shirt, which can be purchased here: http://shop.royal-origin.com/product/king-s-shirt-black
Food was so good, I forgot to take a pic for instagram.
Unlimited biscuits!
Looks like something out of a clothing look book.
Jeff wants the D. D as in dessert!
Finally arrived at the show and it was still pretty packed at 3:00P.M.
There were so many freaking FRS's at the show in the vendor booth, the show case, and even in the drifting event.
Sick Chrysler 300 displayed at the Nitto Booth.
Brandon released the panda today from the shop. It won best JDM even though pandas are from China.
Royal Origin lineup.
Clean S13 on Work Rezax's.
So many lowered cars made it easy to view the show without tiptoeing.
Met Haylebaby in person; this is her "bitch" face apparently.
Famous peace sign pose.
Had her model next to Vinh's STI. Winning combination.
Vinh and his twin Daniel in the background…
Yogi's FTLC GS.
Slammed TSX on tiffany VSXX. We'll see this car again later in the post.
Ben Sopra GTR by Fatlace.
Too bad my dreams and wishes can't buy this car.
Another wide car that you already know, the Fatlace FRS.
Ojay brought out his newly acquired Previa with some Laker gang colors.
Bagged Audi Avant on Rotiform SNA's.
JZ's 1 Series.
1013mm and company.
Amir's famous 911.
I wish I could get bottle service and have it brought out like this at the club.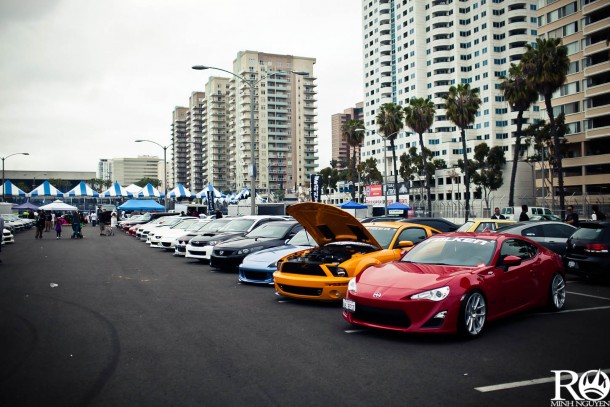 I wonder what the owner of this car is trying to do.
This GS from Royal Flush looks so awesome.
Jason drove all the way from NorCal to show! It won 3rd best slammed.
Sick bagged Z4 from Low N Slow.
I would love to see this thing drifting.
Street Sweeper Gang x Royal Origin x Iheartstance.
Taryn telling us how different it is here compared to New Zealand.
I think she was pointing at some girl that had her ass out.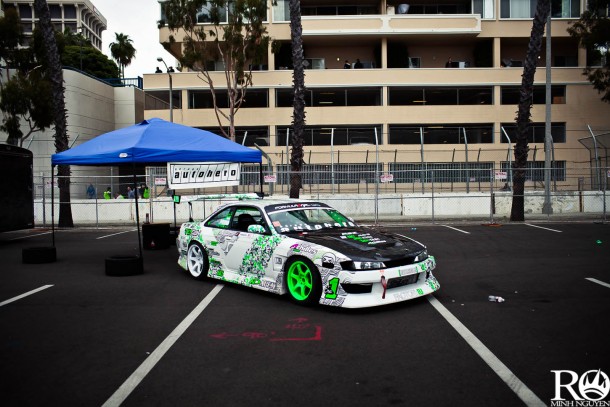 This little girl got more car coverage than any other car in the show.
The famous Evasive FRS.
So many lines…
I'm waiting for the hot wheel's version of this car.
Avant Garde wheels. We're planning a meet at their warehouse for the summer. Watch out for that!
Vinh looks so attractive…
Spotted Mark visiting vendor booths.
VERTEX X ROCKET BUNNY. Noel is always doing something cool to his cars.
AWFILMS.
SW FILMS.
Abbitt reppin'!
Shavi was the talk of the show. People still think he's static.
Photoshop fitment?
Sick Accord on Work XD9s.
O Whales S13.
Another Ben Sopra GTR at the Whiteline booth.
Caught a glimpse of the reality show Role Models being filmed.
Definitely dying low.
Randy already editing his photos.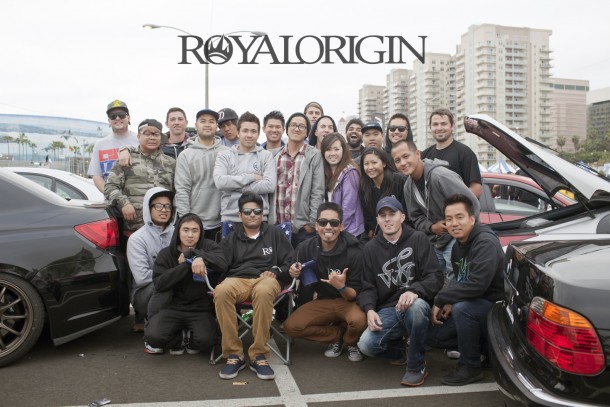 The crew.
The Barnum.
Peeps rolling out.
TE-37 galore.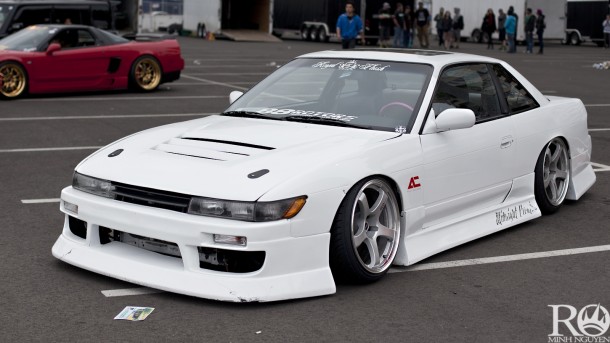 Thao, stuntin'.
Here's the TSX again and he's actually raising his car haha.
Jennifer has some scary eyes.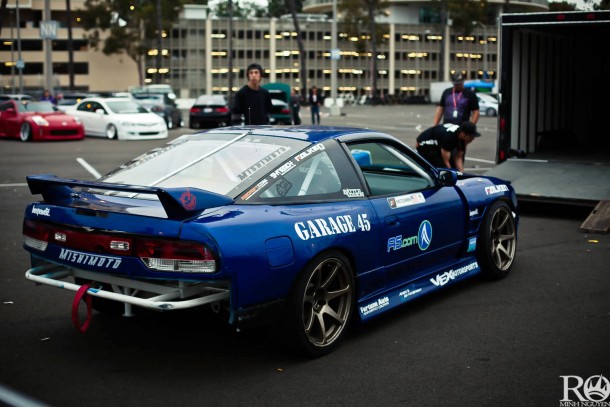 Privateers loading up their drift cars.
Got distracted real quick.
We decided to take a little cruise down PCH. Is this photo real? Is that Angelo? Driving his car?!?!?
It's been a long time since I saw this thing moving.
Jimmy drives too low…
Parade of modified cars going to race wars.
Adam and Angelo.
Dips, potholes, and cracks in the roads? O whales…
Another rare sight is seeing Shavi's car rolling with no worries.
Panda Express.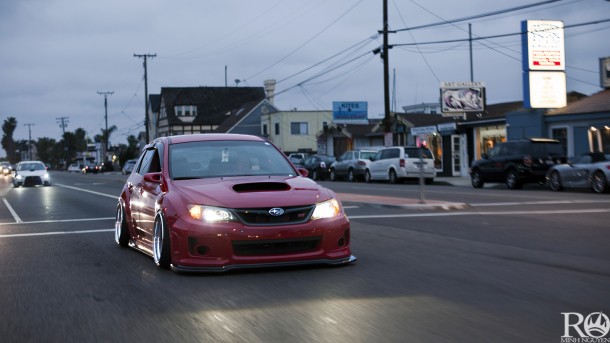 Hopefully, Vinh's new front lip is able to take a beating.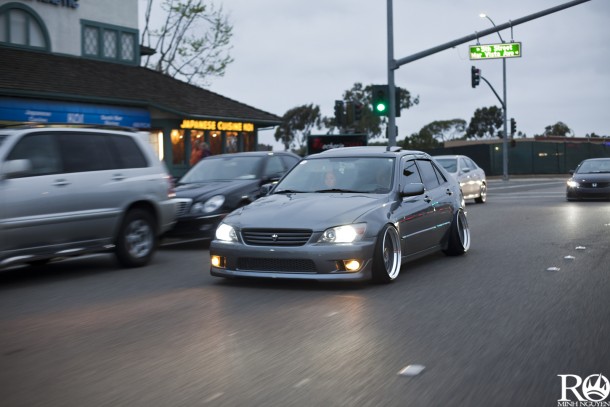 Jason, who came all the way from NorCal with the Fatlace caravan, joined in on our cruise as well.
Traffic causers.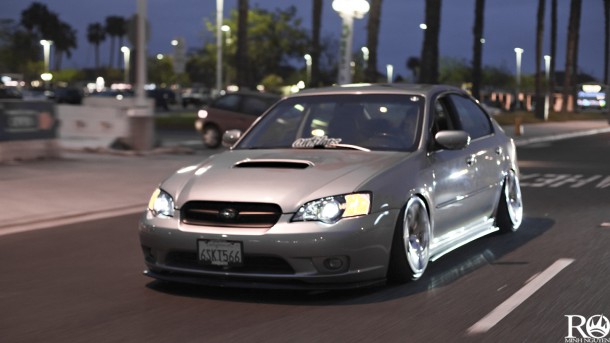 Bagged still rides low.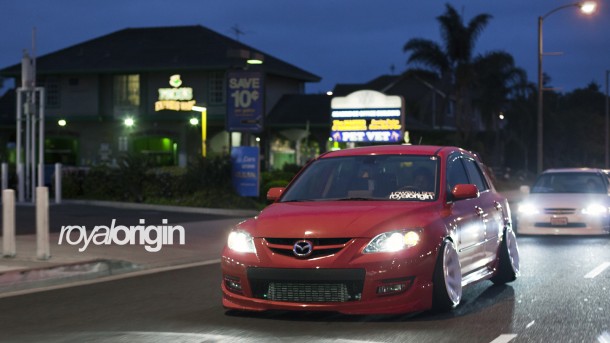 Another low rider on bags.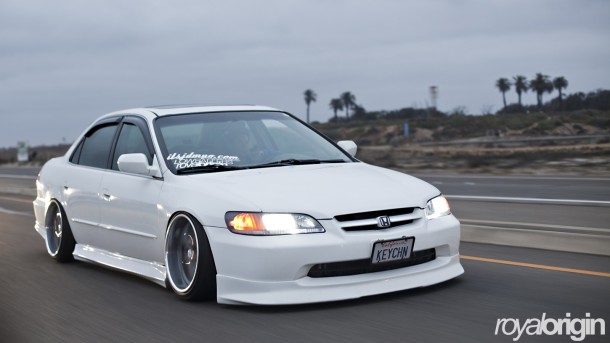 Keith will always be riding low.
Well, that's it for Long Beach! See ya at the next show! Check out the gallery because there are so many freaking photos. Angelo and Jeff will have some sick photos coming at ya soon as well!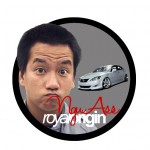 -NGU ASS
Extra footage!!