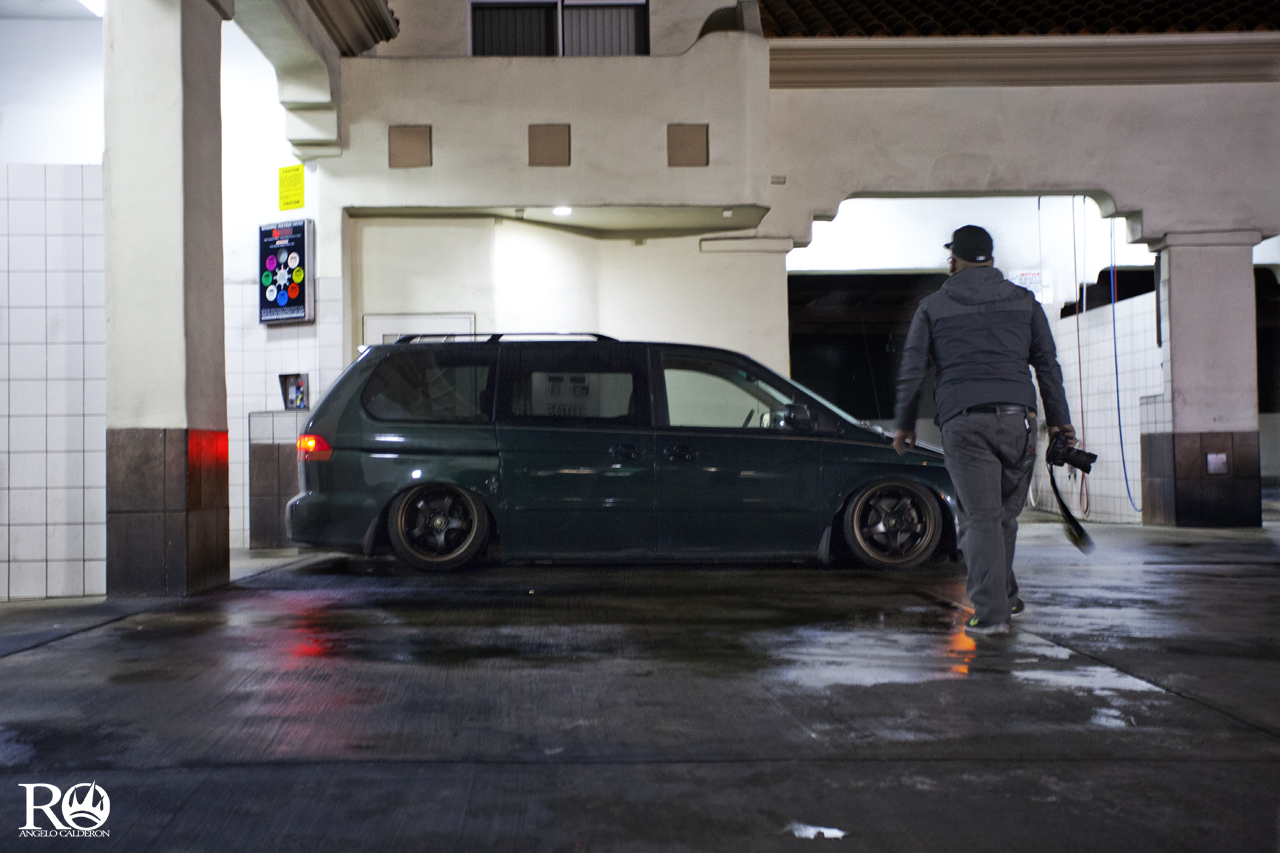 Main
A Night to Remember
By
|
About a week ago, Lowballers Japan came out to Cali for a little visit. We actually threw a small meet for them so they could get a feel of what the car scene is like out here. Unfortunately, I arrived to the meet on Filipino time so I wasn't able to snap any pictures. A couple of days after the meet, we took the Lowballers out for the night. We decided on Past Memories in Garden Grove. It is a small Korean restaurant that serves bombdotcom Soju and pretty good Korean Food. This time, I had my camera with me, so I was ready to snap some pictures of the infamous Lowballers Japan, but stupid me got too buzzed to take pictures so I ended up forgetting to take my camera out (I'm sorry).
Shortly after dinner, the Lowballers went back to their hotel because they had an extremely early flight the next morning. Vince and Yogi from Fatlace/Illest decided to come out and chill with us that night, and Vince brought out his Gangster of Gangsters Honda Odyssey. Nimo also came out that night and brought out his super dumped IS300. Since we were all together and Yogi also had his camera, we decided to do a photo shoot of Vince's car and the rest of the cars that were there.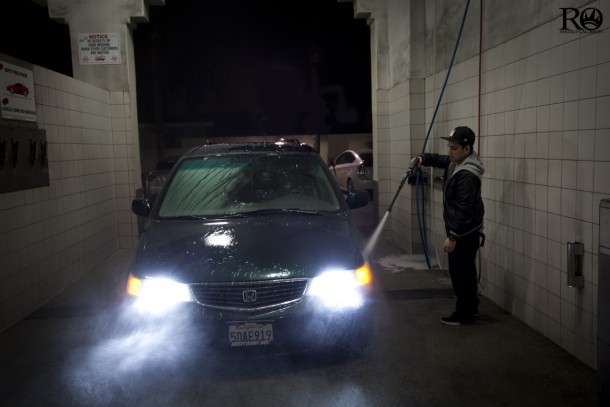 We started the night off at a DIY car wash. Vince, looking sexy as fuck, washing his car.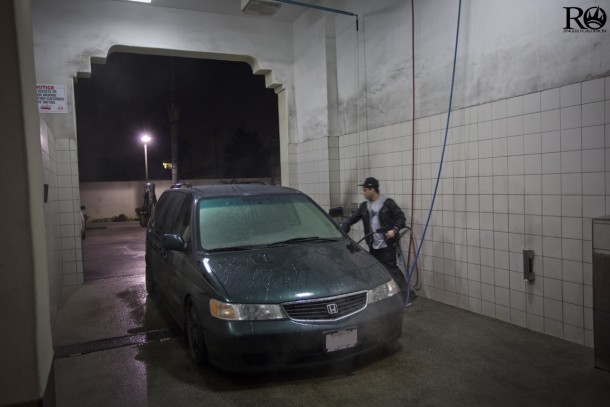 Vince making sure the van is spotless.
 Minh tried to be sexy like Vince, but failed.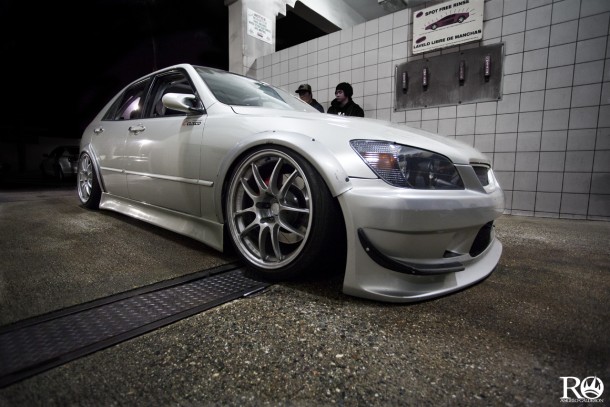 Nimo decided to dump the shit out of his car so he could shit on June Choi…lol jk.
 Nimo now eats the pavement for breakfast.
 Minh thinking to himself, "mehhh, that was me two years ago."
My little sister DD for me that night, she's awesome. Keep a look out for her STI this year. It's going to be crazy.
Yogi about to do some magic with his camera.
Unfortunately all the pictures I took of Vince's car came out like shit. All of them were super grainy or too dark. I messed around with one picture in Photoshop and this is what I came out with. Like I said before, this van is super gangster. I believe it is rocking a set of Work Meister's s1R on one side and a set of SSr MS1 on the other side. Don't quote me on it though because I am not 100 percent sure.
Yogi's photographer stance.
Jeff came out that night as well, and brought out his RSX. This thing will always make you drool.
Nimo and Young decided to park hard as fuck at the underground parking lot.
Neel's Honda Accord with a fresh set of Work Emitz.
Neel's Accord has to be one of the most underrated and overlooked cars in the car scene. It definitely needs more publicity because his car is just neckbreaking!!
Vinh's new wheel set up 3 pc Work Meisters. So glossy.
5 spoke swerve.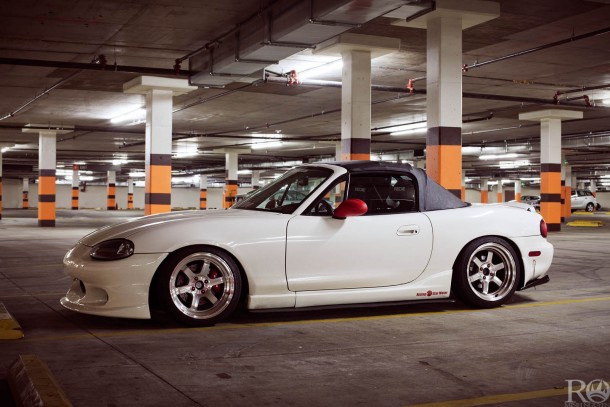 Mr. Shumai poppin in for a visit.
The guys talking about how Vincent's car is so low that we could put our penis' on the roof.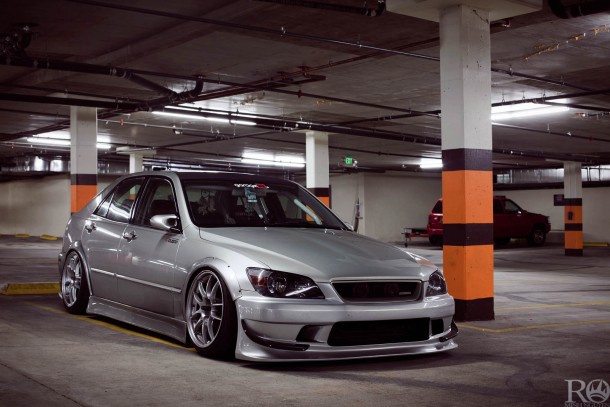 That pretty much sums up the night we had. Until next time, everyone!!
-Anglelow
Photos by Angelo and Minh
Instagram : angelocalderon