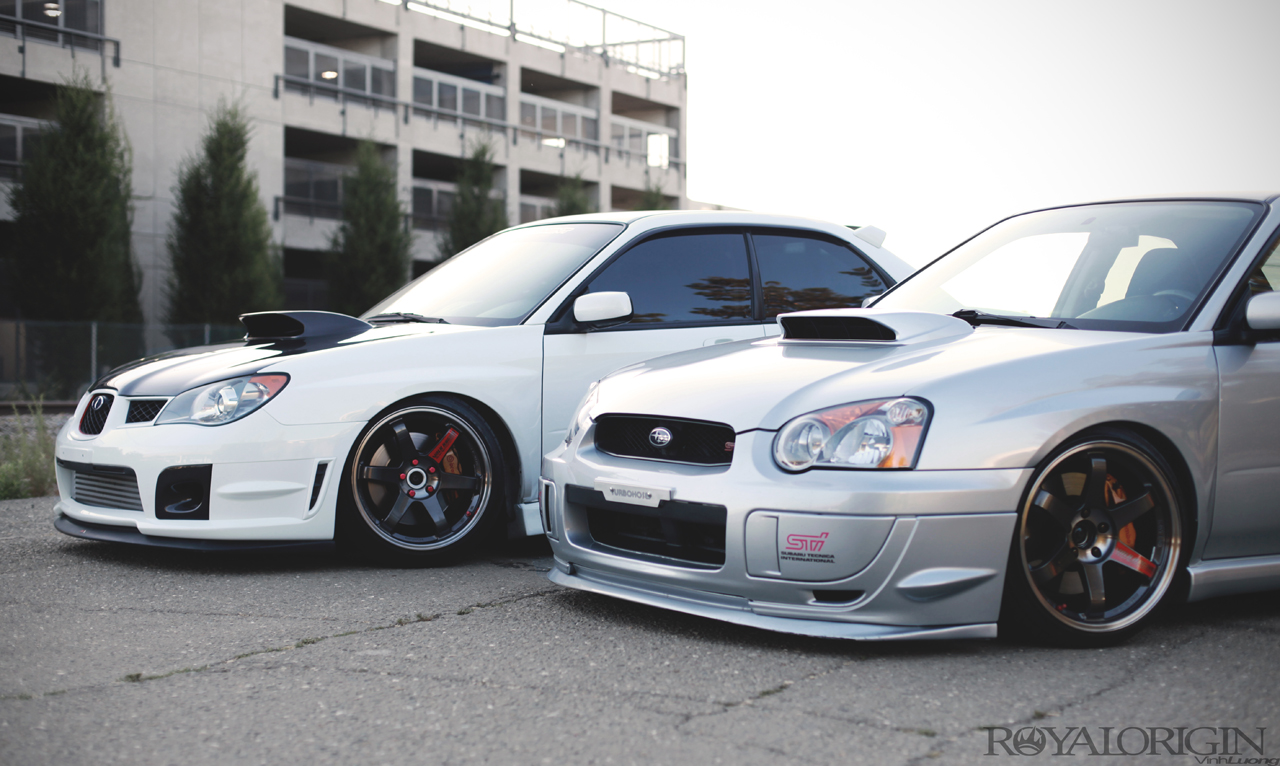 Life
Baby Daddies
By
|
This past Father's Day, I hit up two of my good friends Patrick Daguio and David Uy to do a photoshoot. Patrick drives an 06 STi and David drives an 05 STi. Both are rocking Te37SL (I had no idea until we met up haha). These two guys are both young fathers that have a passion for cars. It's not easy modding cars while having to care for a child. However, both are able to work hard to take care of their families and at the same time, mod their cars. I thought I had it hard with a girlfriend and a car. Big props to these two.
Volk Te37SL love.
Patrick rolling on 18×10 +15.
And David rocking 18×9.5+22.
Back those asses up.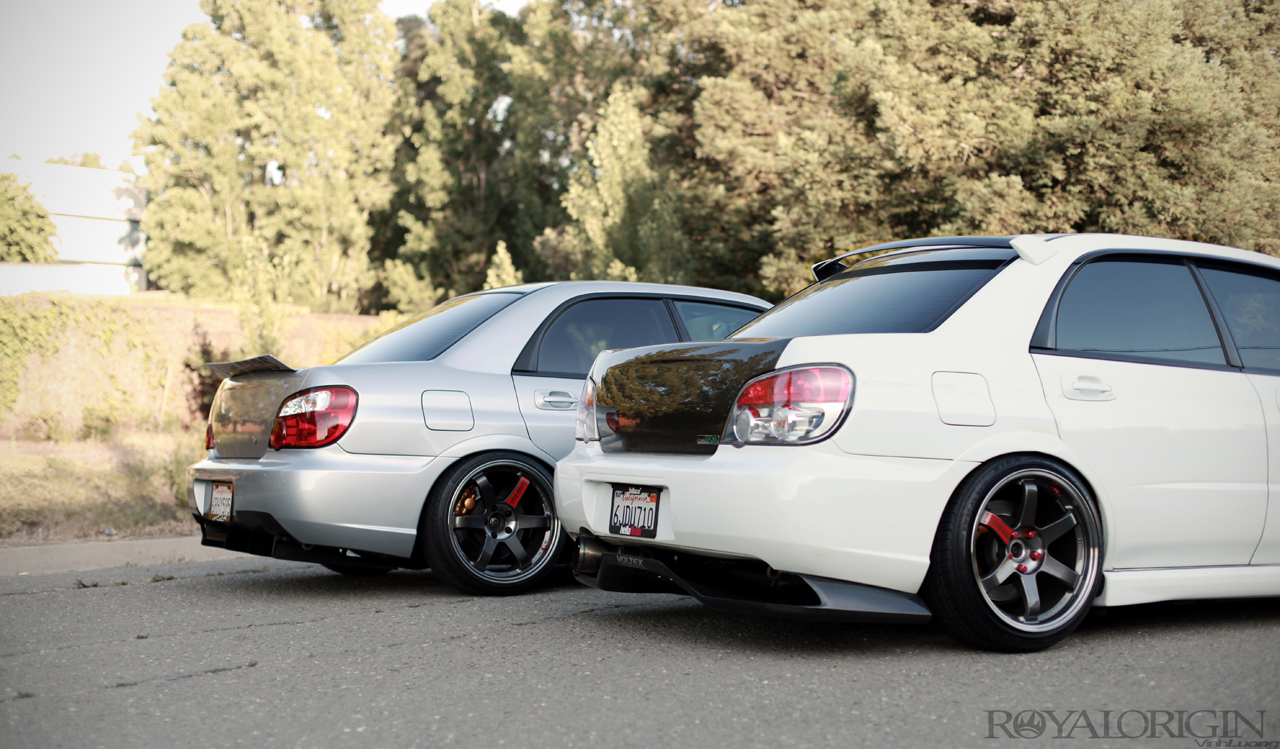 Both car owners must keep function in mind so they can drag their families around. I'd say they did a pretty awesome job of accomplishing form and function.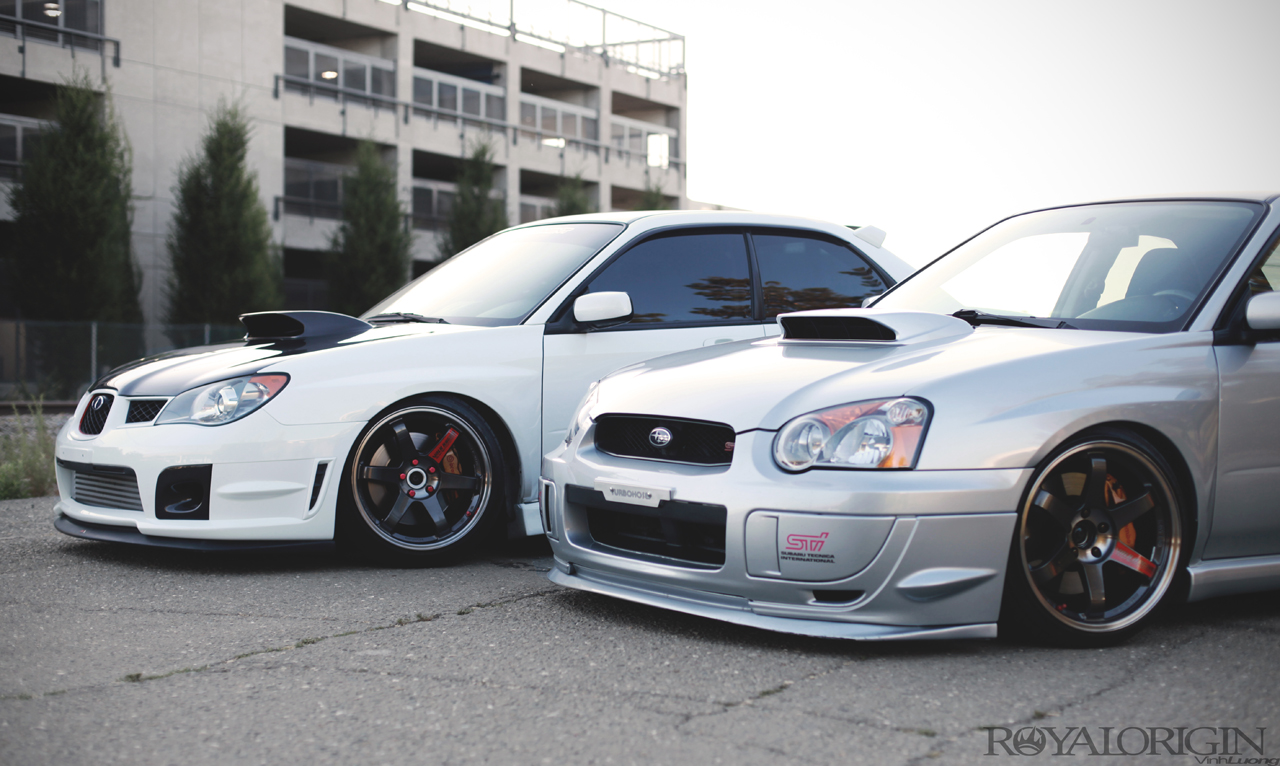 Patrick has a beautiful Voltex diffuser to compliment dat booty.
David's Subie is currently Stage 2 while he builds his block and preps his GTX30 turbo. His goal is hit 400whp. This thing is going to be quick!
David cleverly uses the STi emblem to show some love to his lady Justine.
Patrick's car isn't all looks. He's currently pushing 390whp on corn fuel (E85). Form and function, just the way I like. His setup consists of a Blouch td06 20g, deutchwerks 850cc, Perrin FMIC, Gruppe s unequal, HKS carbon exhaust, and a bunch of other stuff that makes his car sound badass.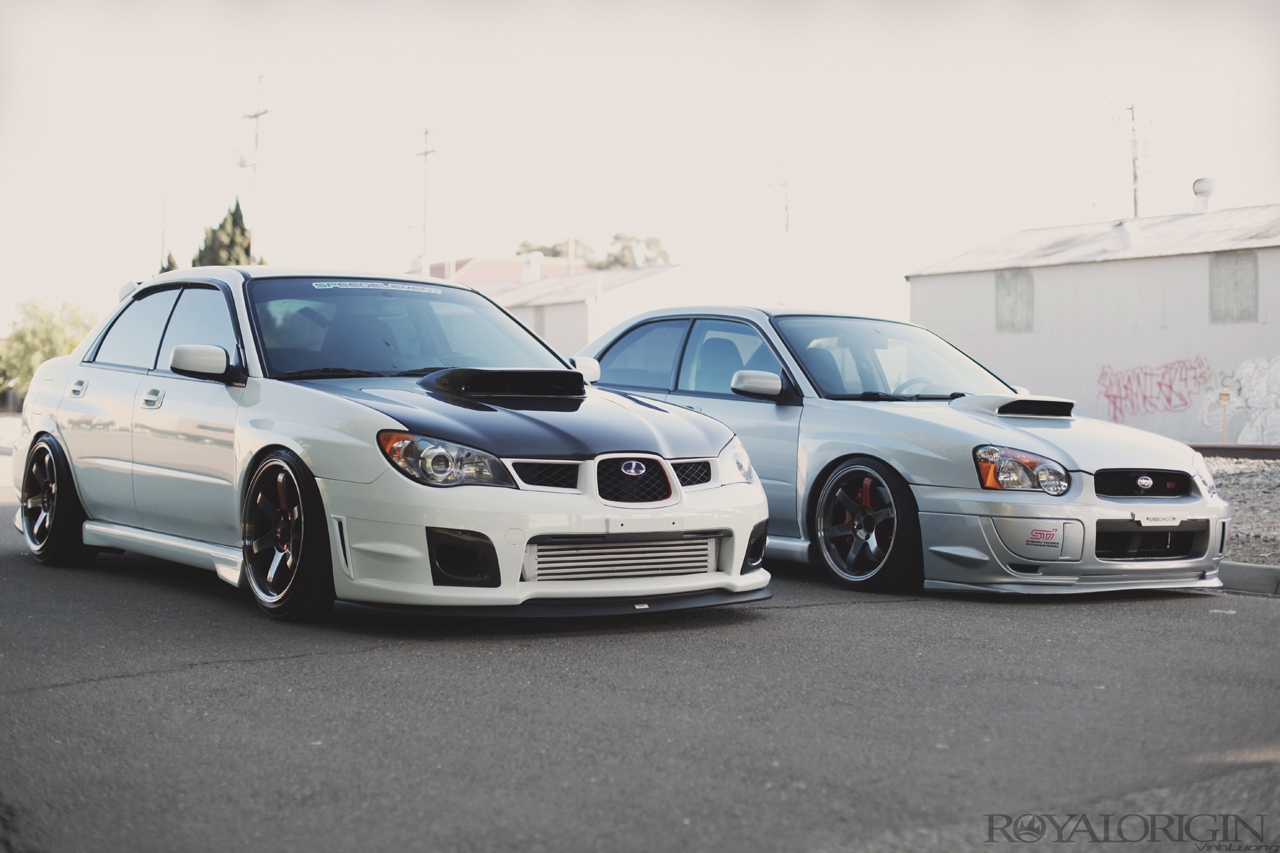 Happy Father's Day, Patrick and David!
Holla at me on instagram! @Vinhnumber and follow @Royal_Origin !
-Vinh