Life
So You Think You Can Stance?
By
|
A couple of days ago Tony Lee of Its JDM Yo hosted a competition/car meet to promote his 2 year anniversary car show. When we first heard of "So You Think You Can Stance?" We thought hmm… that sounds pretty cool something different and out of the ordinary.
So We got to the event early to setup and check it out. It did not take too long for the parking lot to get packed. Lots of flashy cars, and a couple of vendors with their booths up trying to sell/market their merchandise. Just an overall fun event with our various friends again.
KEYCHAIN!!!!!!
It is rare to see fully built AE86 coupe these days let alone a clean stock one…


James Oliver's Prelude that was recently featured on Canibeat not too long ago. Definitely one of the cleanest Preludes in SoCal.
Tracy from Low N Slow Reppin!  Loving the new CCW setup! <3
Abbitt, Neek, Yogi, Jeff, and David chilling at the fatlace x illest booth.
Everyone chilling having a great time waiting for the event to start.
AWWWWWWWWFILMS and Yogibear!
And then Yogi and Mr.ItsJDMYo!
Well built cars catching our attention! Good work to all the owners/builders out there for putting in work on their passion.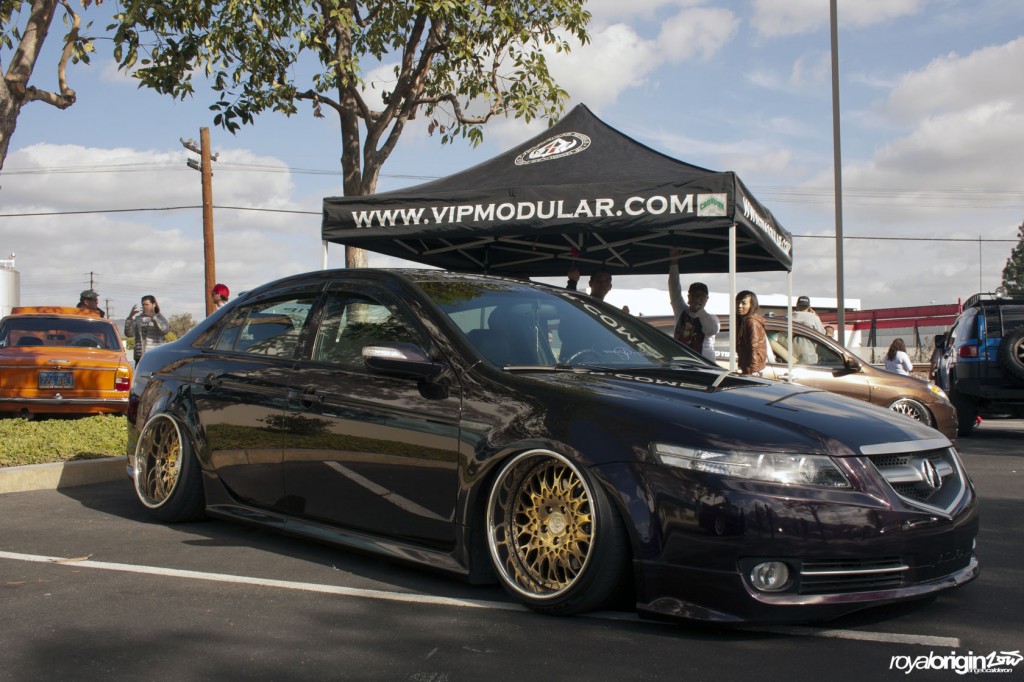 Jay's TL with those gold VX 110's – super sexy!!
Sick S2000 with CCW Classics.
Crazy lips on the Euroline DH's
Ojay's crazy LS 400.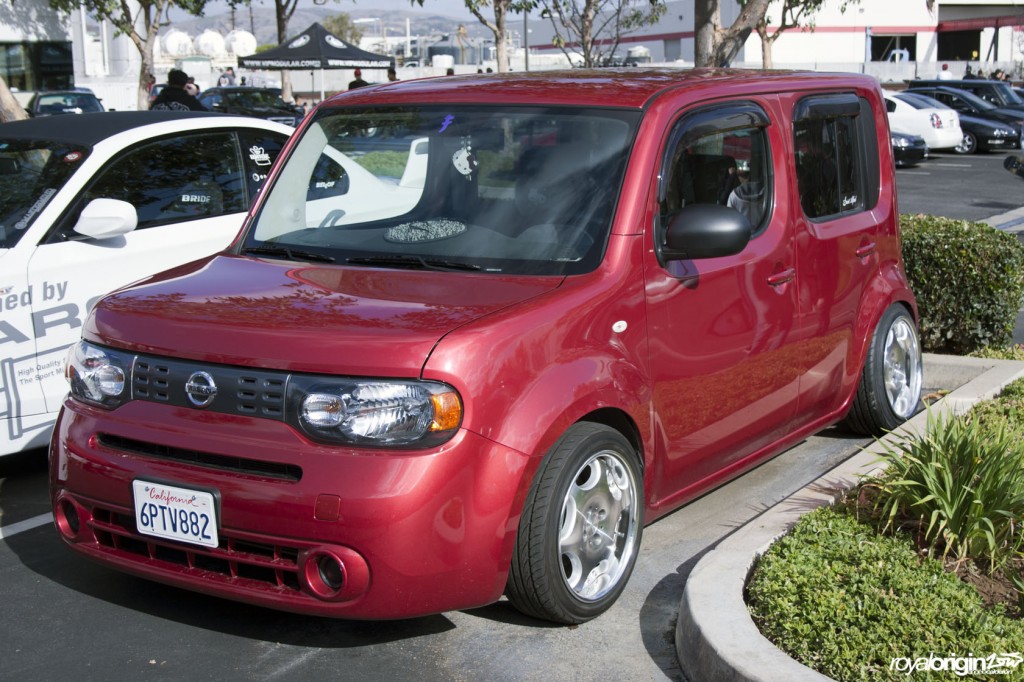 Gian's work in progress Nissan Cube; not often do you see a fixed up cube. Keep your eyes out for this car in the near future, big things to come.
I've never seen this SC before, looked really sick, hopefully it isn't bagged.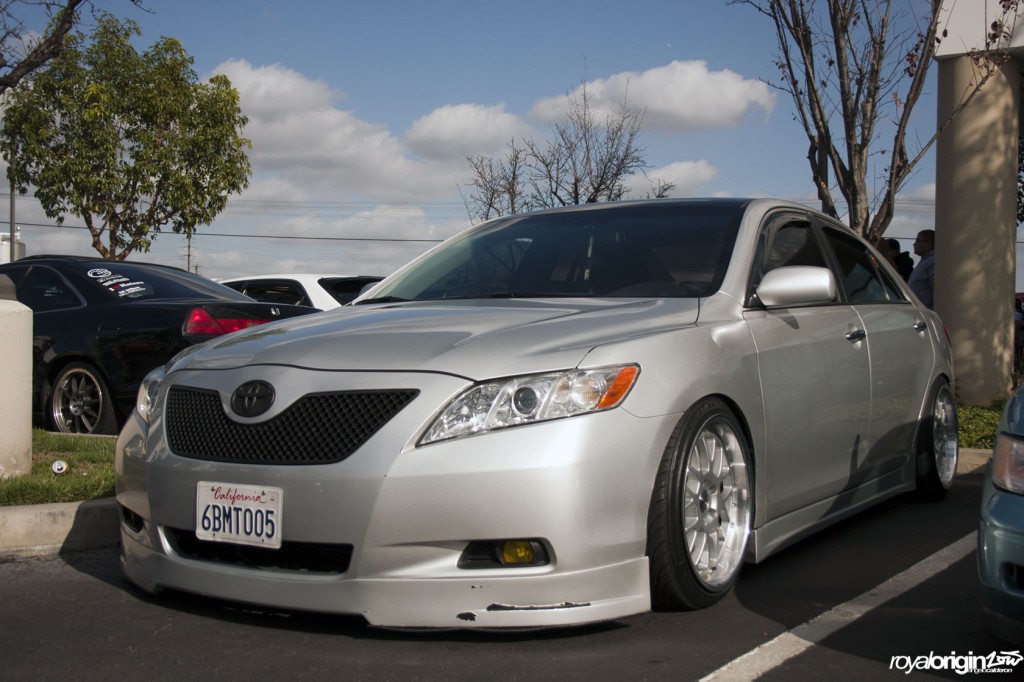 Not everyday you see a fixed up Camry.
Bagged G35 on DPE wheels.
Noel, and Yogi on there super crazy Ruckus's
So after shooting a couple of cars we got a little hungry. Recently car meets/shows have been going hand in hand with popular food trucks. So we decided to eat at the California Grill Truck. Why you may ask? Because they have super bomb Sub's, and our friends work there so we have to support them!!
We tried to take a picture of the food, but Angelo's girlfriend wouldn't let Angelo take any!
So after grabbing a little something to eat the competition was about to begin. We started to get a little excited, because we wanted to see some broken lips and fenders!!
The judges; Keychain from ItsJdmYo, Yogi from Fatlace, and Noel from Canibeat. These guys had to judge which car had the most style and skill going up a shortened driveway.
First car up was milt from Low N Slow. We were expecting pieces of tarmac to fly out of the back of his car when going up the driveway, but surprisingly it hardly scraped.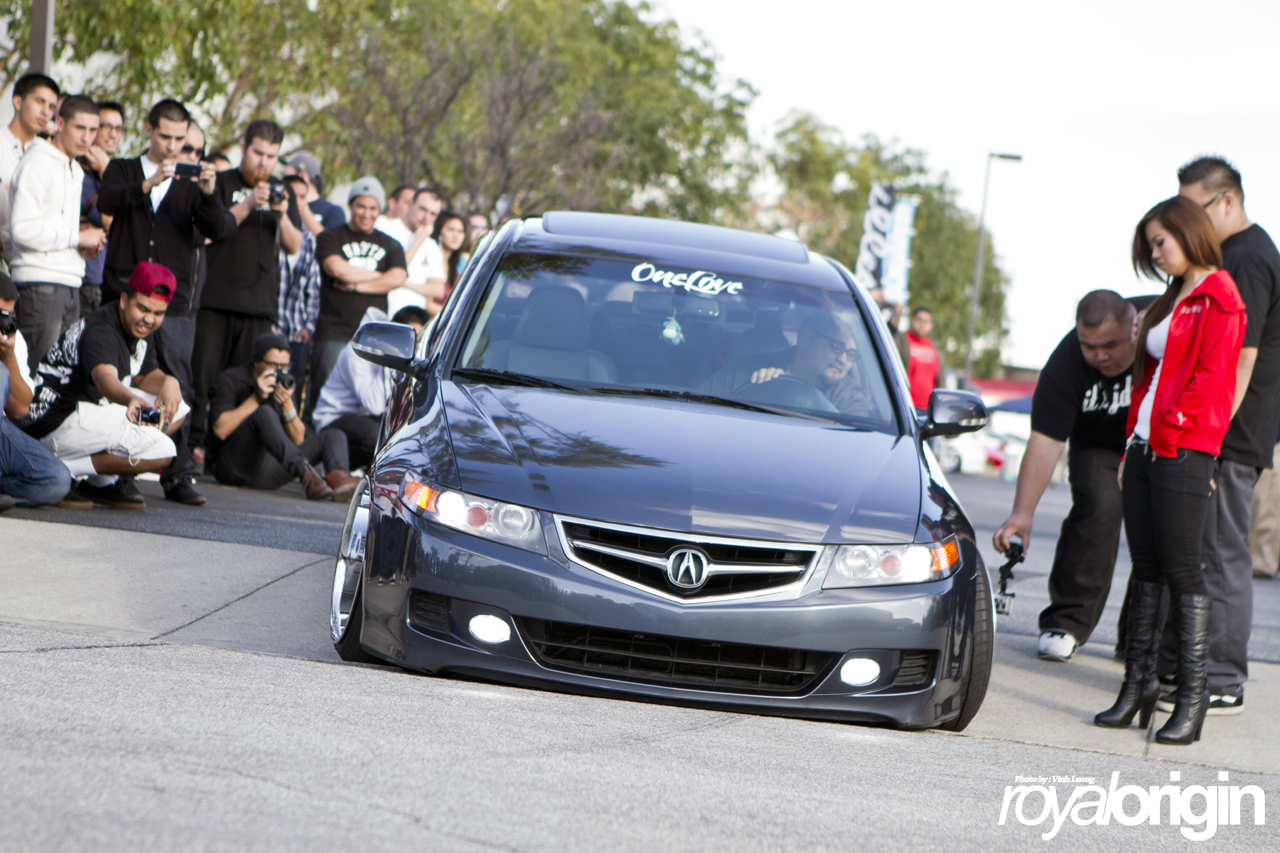 This TSX from OneLove hardly angled going down the driveway.
Looks like Armand is about to cry. He see's a future paint job, and new fender flashing before his eyes.
This IS250 looked like he was going to need a new lip, but it turned out to be polyurethane so it just bent it self  back into shape after scraping. MBN!
All in all "So You Think You Can Stance" was a fun event. We had a good time seeing all our friends, eating food, and playing with our kendamas. We would definitely attend another one, if Tony decides to host another event next year.
Check out the rest of our pictures below!!
-Mr.FobbyAccent
-Vinhnumber
-AlexYoshioka