Life
SWAGADEGA NIGHTS VOL.1
By
|
A couple of months ago, Ommar hit us up about doing a collaboration meet with his crew Oniwagens and Style Over Comfort. We were kinda hesitant about doing a meet with them because most of the Oniwagens crew are from San Diego and doing a meet with them would probably require us to drive down to San Diego. Good thing the Oniwagens are down as fuck and wanted to do the meet somewhere in the OC. After some talking, Swagadega nights was born and here we are with a successful meet and good times.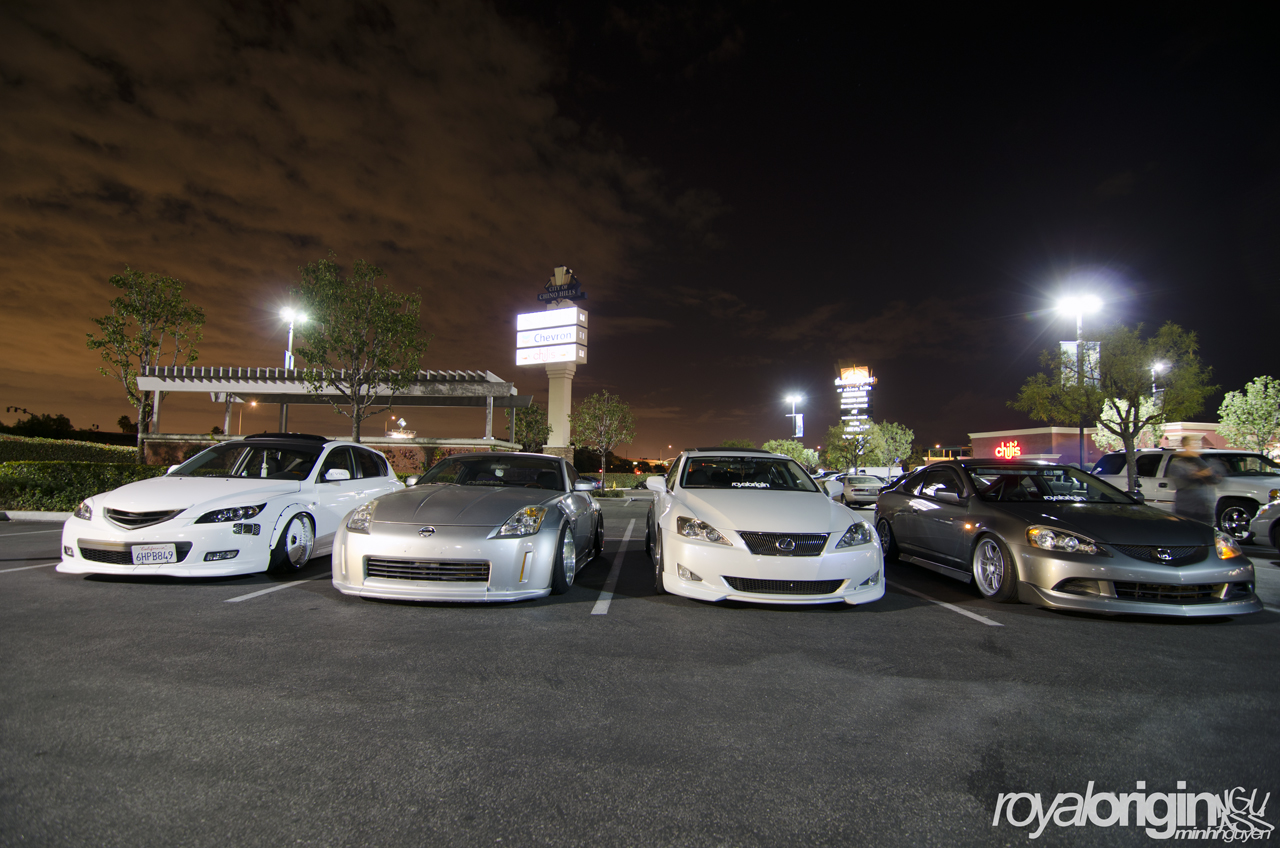 The infamous Minty Z came out all the way from Vegas got here pretty quick going 160 mph and de-beading a tire.
Bobby drove all the way from Murrieta just for this meet. He must love us.
I thought I was bad at parking.
Francis and the DSPORT crew came out as well. Very rare to see a performance magazine to be out at a stance kind of meet. They must have really wanted Chik-Fil-A.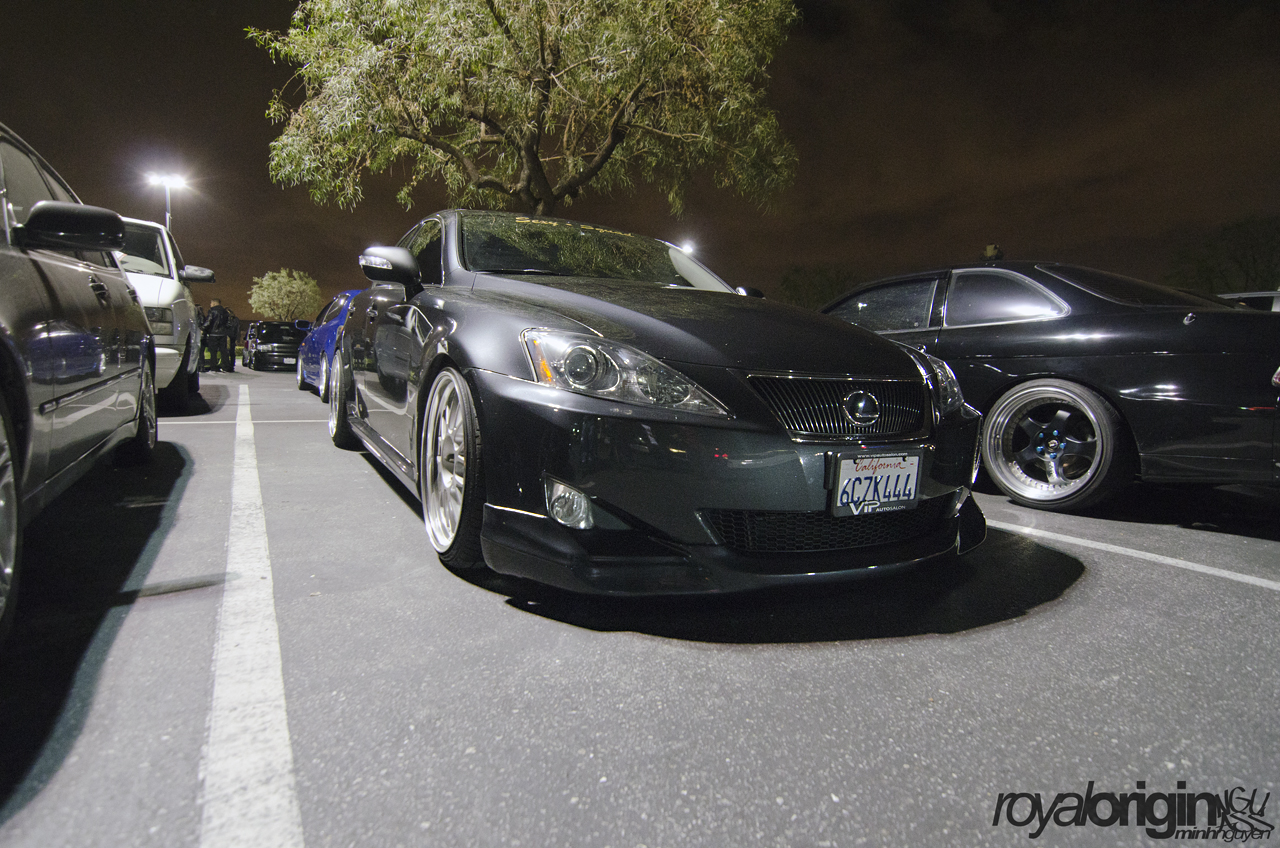 Royal Flush rolled out deep as usual.
Found some hood rats at the meet. Thanks for the support! 
We took over Chik-Fil-A real quick and had some dinner.
A wild Nimo appeared out of no where with a no hair cut.. 
If you didn't know Nimo is a an escaped convict..
The meet was kinda dying down, so we all decided to go grab some boba and have a little shoot afterwards.  Nimo's IS300 everyone has been wanting to see…
We did a shoot of Rocky's, Vinh's, and Francis' cars, and also did a little Kendama edit.  Pretty productive night for the Royal Origin crew. Here are my shots from that night. Jeff and Rocky should have some awesome shots coming out too. So watch out for that!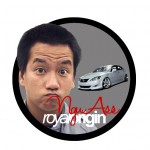 -NGU ASS