Main
Stance Nation & Showoff Nisei Edition 2014
By
|
 There's only one day of the year where people are willing to hang out in a parking lot all day in the middle of a Los Angeles summer drought and that's Nisei week in Little Tokyo. Nisei week includes a variety of fun activities like a martial arts gathering to a ramen festival.  Oh yeah, there's also a car show that's in collaboration with Stance Nation and a ton of cool cars usually come out. This year Jay, Keith and I decided to make a day trip out of it and instead of attending the show all day, we ventured around Little Tokyo for street food, ramen, sushi and watched some guy try to perform the song "Latch" on his shamisen(Japanese guitar).  The show ends around 7:00 PM, so we thought the prime time to enter the show would be around 6:00 PM and hopefully by then the sun would be down and it'd be easier to shoot the cars without shadows getting in the way.
Still pretty bright out and most of the cars had awkward shadows.
Derek's super slammed RX-8. Derek was recently in a serious motorcycle accident glad to know that he's okay.
Derek's "HUH" face. I'm going to make this shit famous.
A good crowd of people checking out the beautiful line up of cars.
It makes me happy to see cars that are not overly done once in a while. This NSX is so bad ass.
The sun finally getting blocked by the LA skyline….
Tommy @ Infinite Werks K Break Hyper Zero Custom LS460.
This car is too 6(sick).
Fabulous.
Turbocharged S2000 from R-Rydes.
Steven Dam's "take yo trophies and awards at every event" LS430.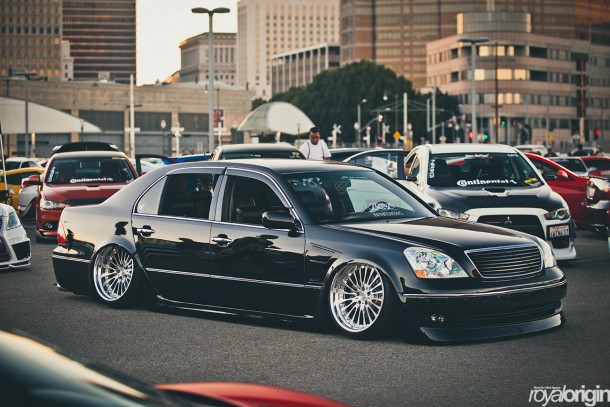 Widened quarter panels and excellent fender work all done by Buddha Paint.
L A I D   O U T.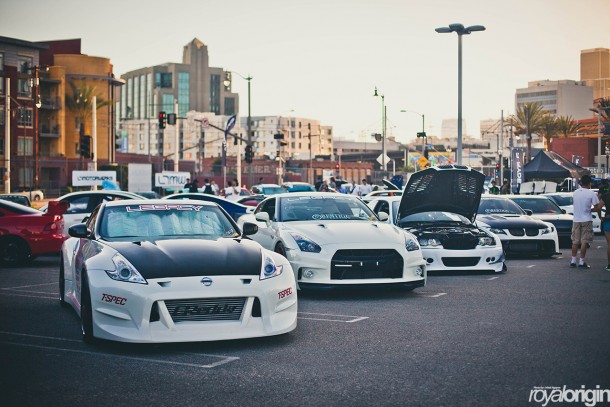 Aim Gain kitted Prius at the Air Runner booth running some Avant Garde F140 wheels.
 Air Runner always brings out quality bagged cars.
This is the guy that made his girlfriend carry his front bumper for a block. I hope the driveway isn't that steep and she didn't have to do it again.
Kia Optima with a Garcia Factory kit and Avant Garde F431 wheels.
Slammed ISF with a fat inter cooler.
Whoa it's like the crip version of Shavi's MS3 in 2010.
Low n Slow crew making your lowered cars look like stock height.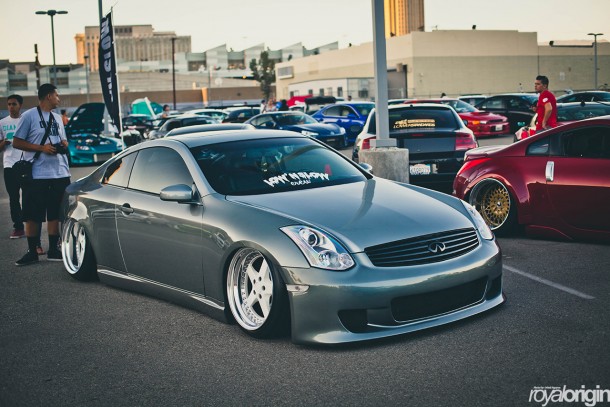 This ridiculous Z is running some super wide Avant Garde F430 wheels.
Lip so fat you can't even see the face.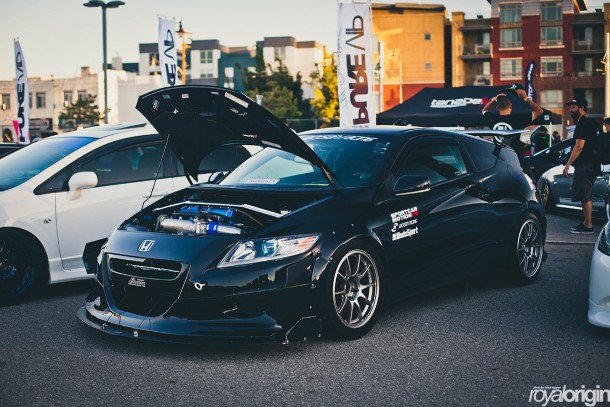 All performance CRZ.
and on the other side of the spectrum a stanced CRZ from Project Zero x Super Kawaii Crew.
The Project Zero gang.
Love this GC8 wagon.
A more street style Rocket Bunny FRS on Work VSKF.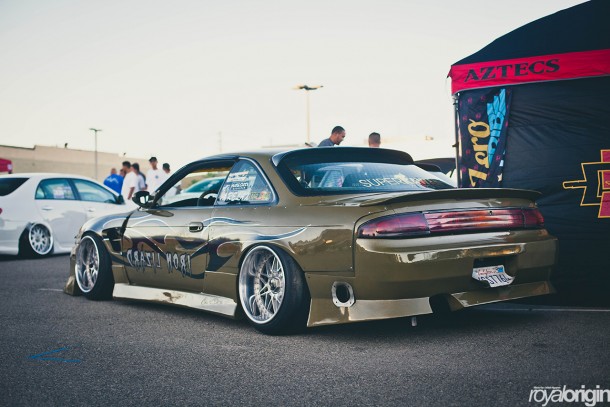 The "Iron Lizard" S14. That side exhaust outlet looks pretty cool.
More cool cars from Project Zero.
 I usually don't like crazy wide bodied cars especially on a S2000, but this one was executed perfectly.
 Sexy indeed.
 This one is cool too.
The boss man himself. Boog's E46. On my instagram news feed he's always customizing something on his car.
Josh's Corolla with a new "boso" style exhaust.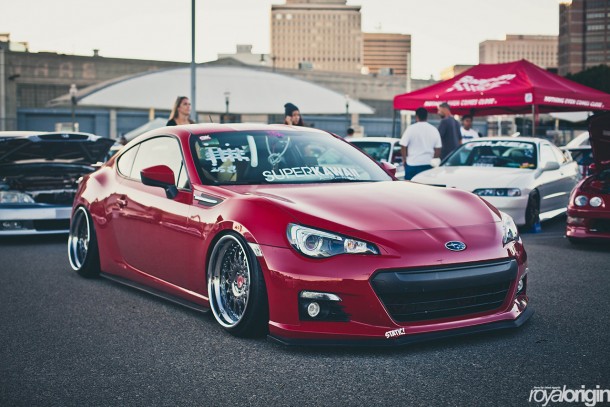 Super Kawaii crew came all the way from Pacific North West to attend Nisei. First time seeing a BRZ on a set of Avant Garde wheels! Thumbs up on being different.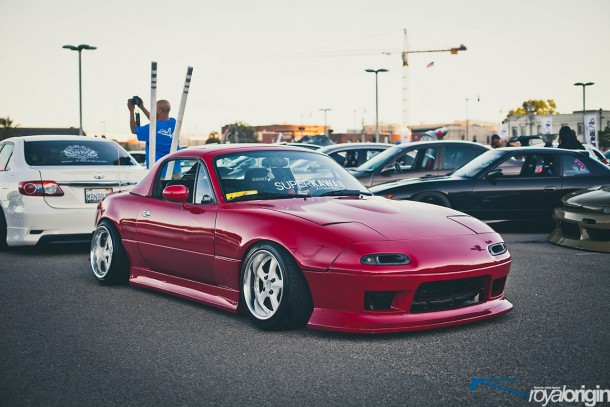 Hayle introduced us to Vicky for a brief moment at the show and only later we found out she owned this BN Sport Miata on Work VS KFs. I wish I would've known earlier, so I could troll Jay on how much cooler Vicky's Miata is than his.
Some extreme Mazdafitment.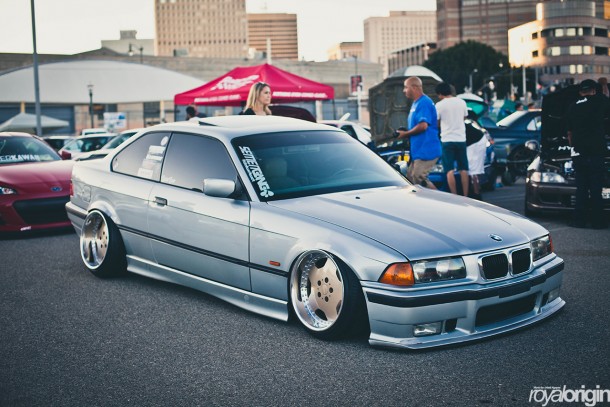 I only took a photo of this car because of the Semen Gang sticker. This is for you David.
IMO needs wider wheels.
Man do I love clean Supras.
Hide yo Toyotas, hide yo Supras, Derek is coming around to hump them all.
Car owners waiting to see if they'll be taking any hardware home.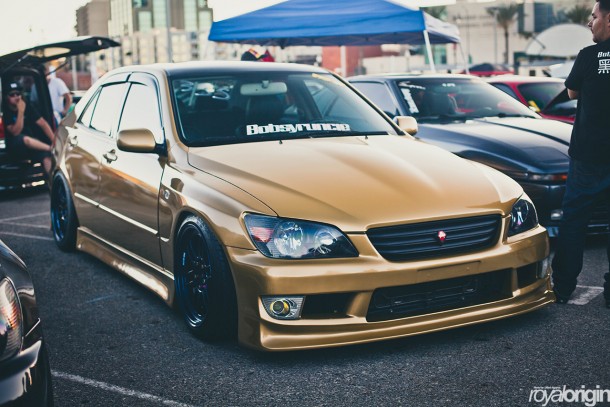 This IS300 from Bobsyruncle looks perfect. Probably because Billy who runs Bobsyruncle use to own one of the coolest IS300s on the planet.
I honestly didn't know Mercedes had a RL line until this car started showing up at meets and shows. Kudos to the owner for building a unique and classy car.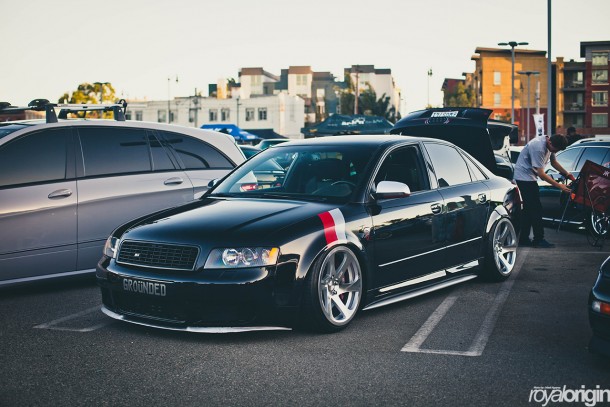 Chris Davidson's Audi S4 on 3SDM 0.06 wheels.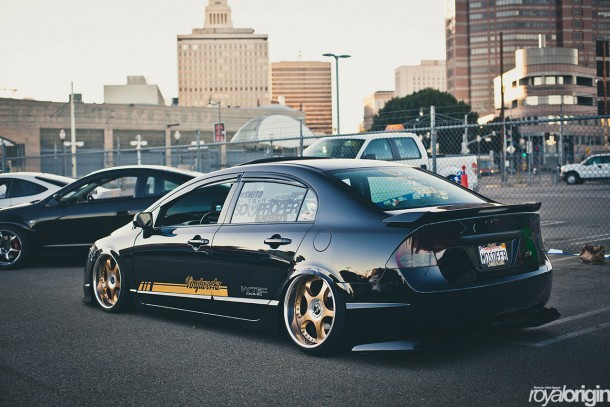 Congrats to Joseph LaFlare from Fitted Tho x Super Kawaii for placing at Nisei.
RSX on Cosmis Racing wheels.
Nicely done EVO 10 on Work Meisters.
I've always wanted a Honda Civic wagon, I can't say enough about how much I appreciate how clean this one is.
Always had a thing for any car that is Vertex kitted.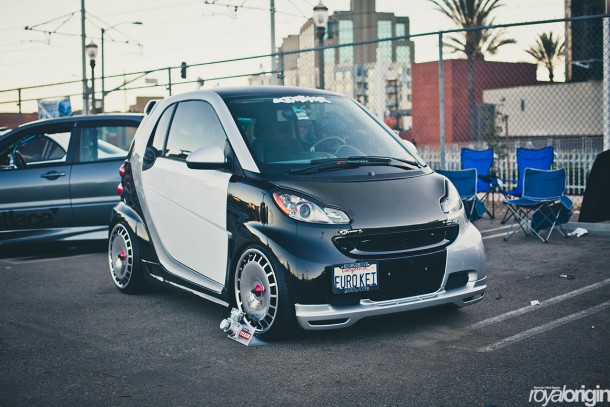 4 years ago I showed at Nisei with Team Supastar. Glad to see that they're still doing this show. Thanks for the memories!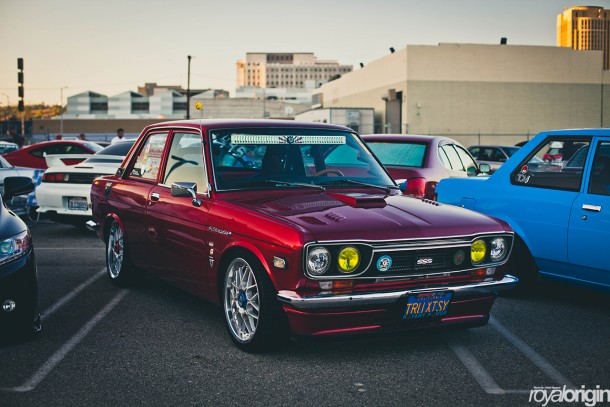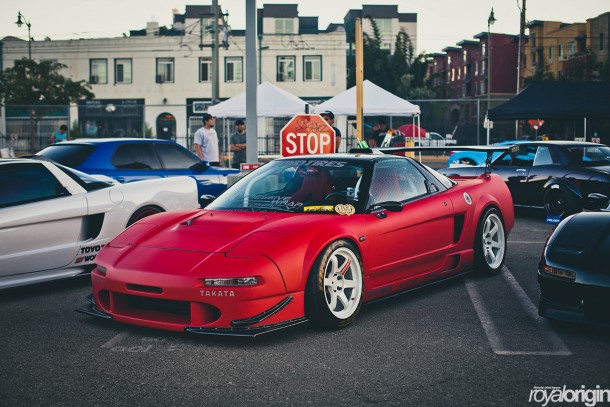 The newest team by itsjdmyo and Prestige Marketing, Team Legacy. Same high quality cars just a different name.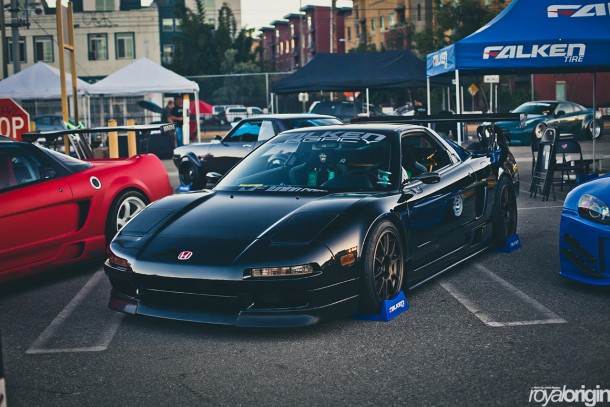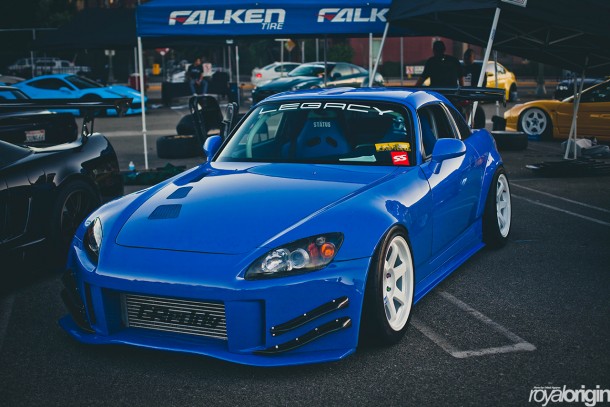 Hands down, the coolest car on the planet.
 LTMW probably  had the most expensive line up of cars at the show.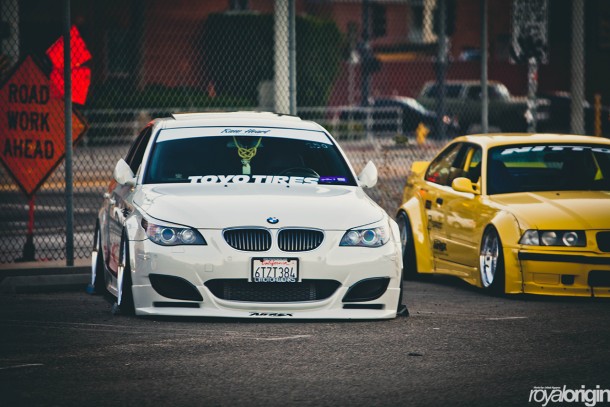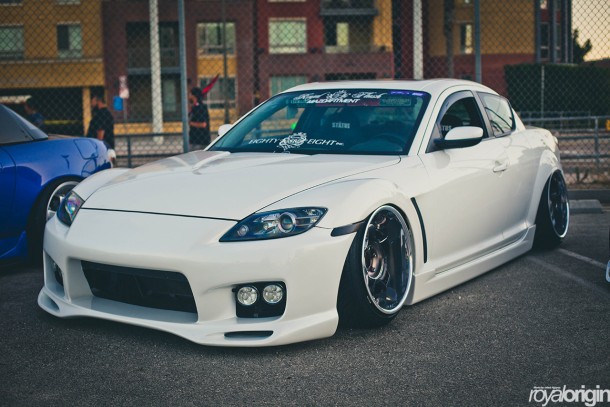 Jerald's RSX freshly wrapped in a matte Blue.
\
Another person that is very familiar with wrapping, Mike Vo from MV Wrap's GS300. Just recent;y fitted with a Babybear Gangster front bumper.
I think this is the first time I didn't see a ton of crazily built 90s Hondas. Probably because Joey from The Chronicles was not in attendance.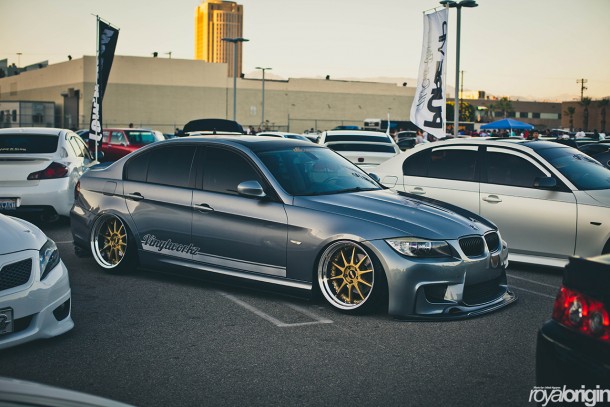 Aww so cute. Jay and Keith strolling along enjoying each other's company…. without me…..
The moment the internet had been waiting for was to see Elvis's LS400 car finally out of the shop.
This looks pretty damn good and what's even crazier is that it's static. Body work and fitment looks like it came straight out of Japan.
Those fender arches look clean and they fade into the front bumper perfectly.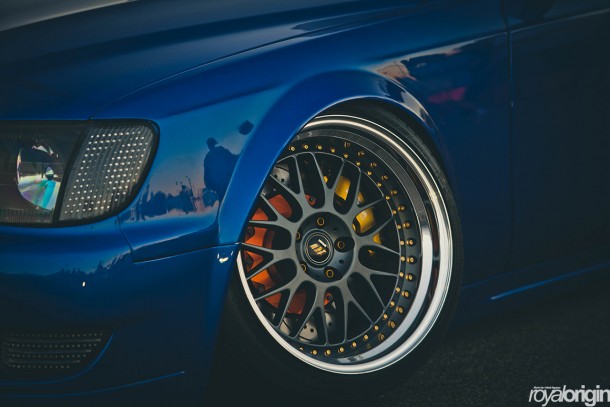 Custom Work VS-XX with a set of Futura Brakes to back it up.
Gangster LED tail lights.
Elvis's LS400 is so complete, I'm not sure what more you can do this car exterior wise.
Blue LS400 owner's club meeting.
Now for some roll out shots, the sun was going down quick and people were taking forever to leave the show. I wish I would've saved $500 more for a better low light performance lens. This will have to do for now…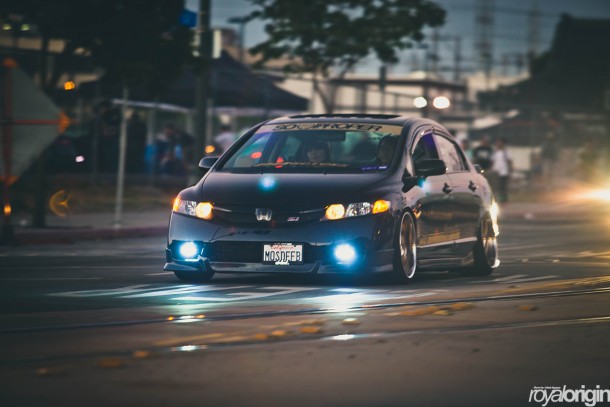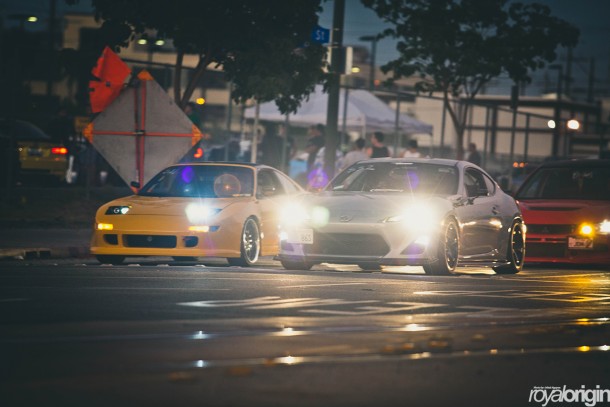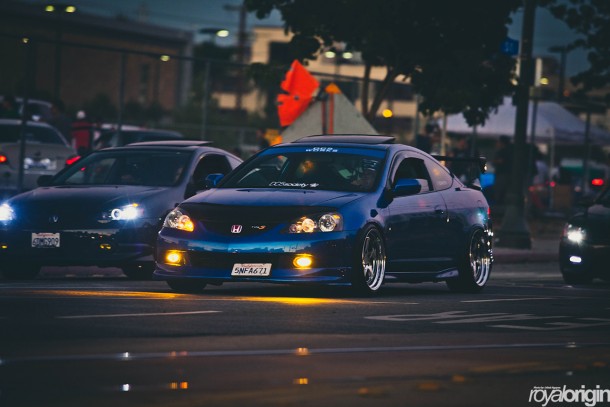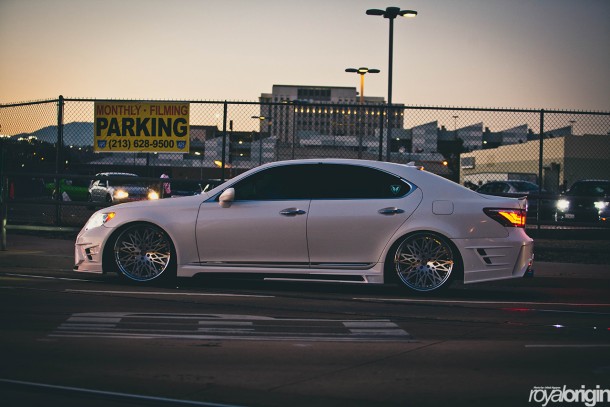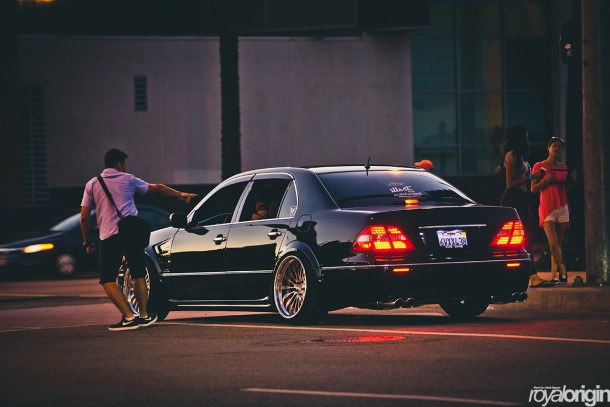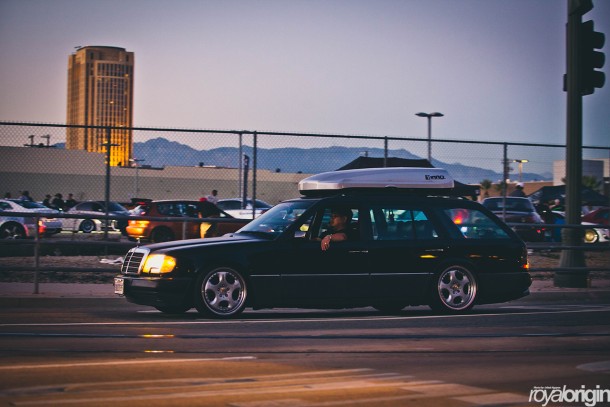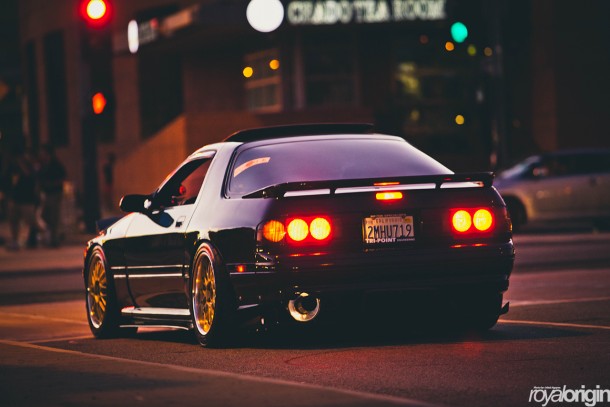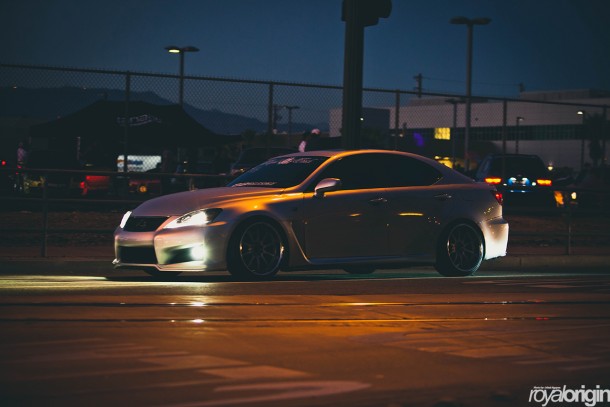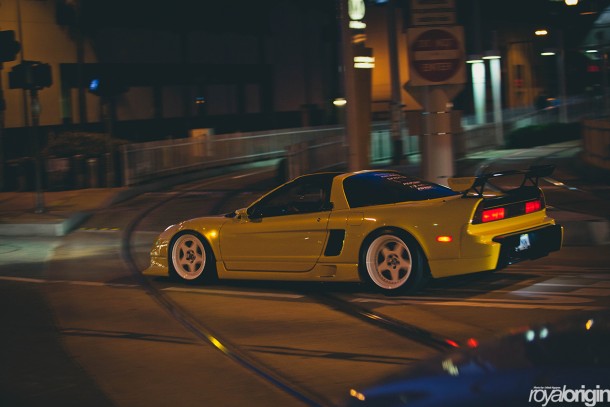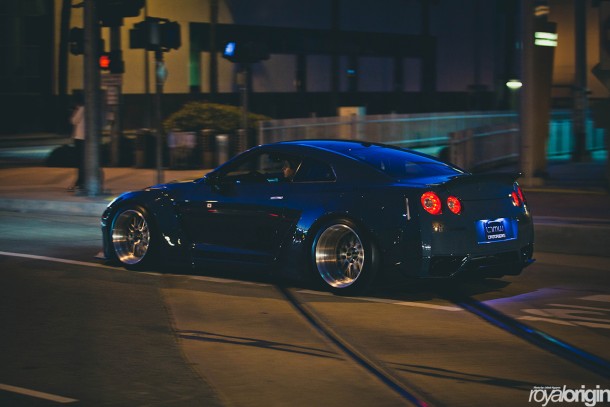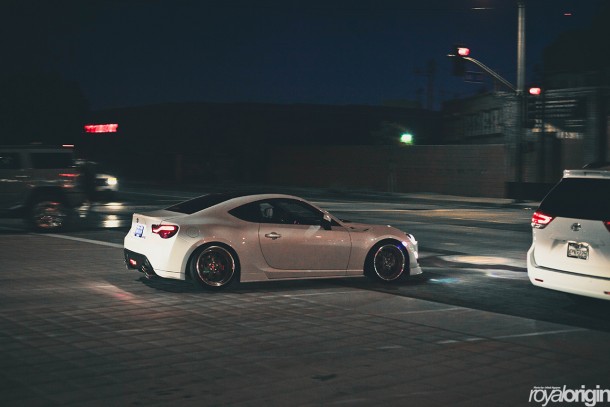 Well, that's it for our coverage of the Stance Nation x Nisei show off. I hope you enjoyed the photos and as always there are a fuck load of more photos in the gallery.
-NGU ASS