Main
ARK Performance Unveiling/KINOD
By
|
  ARK Performance invited us to come out to their Formula Drift car unveiling last week promising us a night of high horse powered cars and free food, I couldn't say no! A little background on ARK Performance Inc., it was founded 15 years ago, and is now one of the largest leading manufacturing facilities in the Republic of Korea for aftermarket performance products. They are based right now in Chino Hills, CA where they will be participating in a lot of major automotive events in the 2014 season.
So much horse power that the car cover couldn't contain it.
Breaking necks already even before it was being unveiled.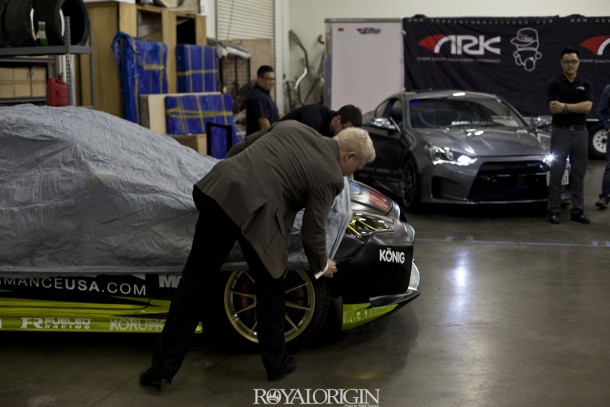 Formula Drift driver Pat Mordaunt unveiling his beast.
Lerry presenting the AR1.
This party had a lot of media presence.
Holy shit that looks like a lot of work in the AR7.
The AR1.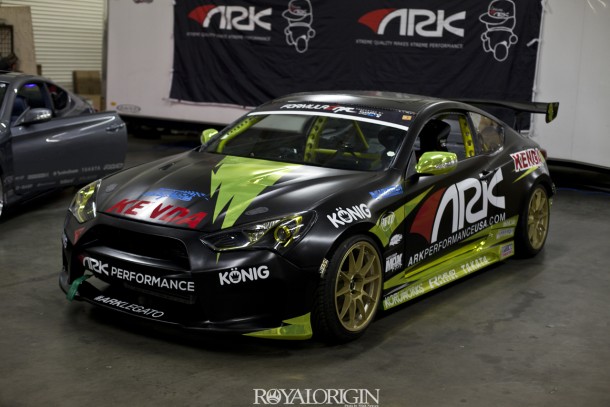 Some of ARK Performance's other projects.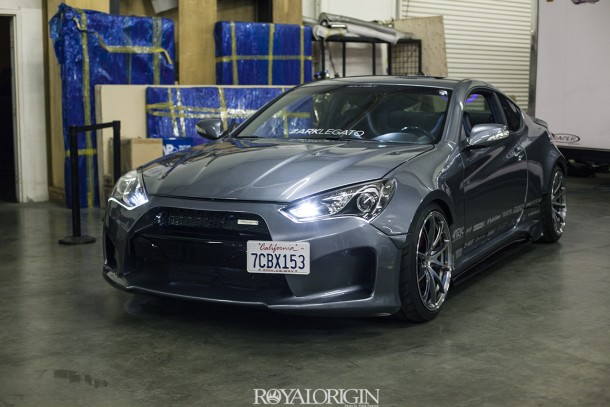 Yo dawg I heard you like screens.
For some reason the people that work at ARK like to give the inquisitive face when someone takes a photo of them.
Finally some smiles haha.
Photographers taking photos of some engine porn.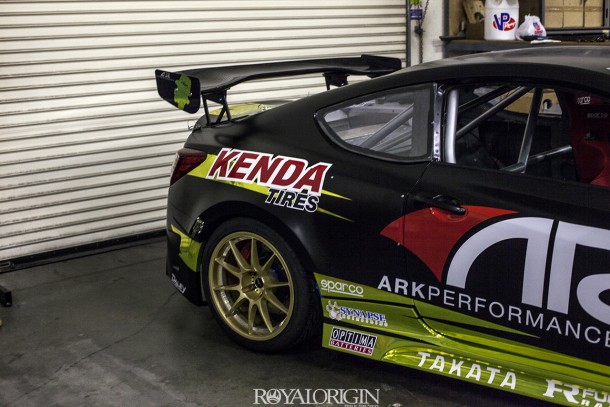 Bento boxes? Fuck yeah.
Cutie Brendan Taft.
Watch out for these guys, they walk around the club with their hands out and run into crowds.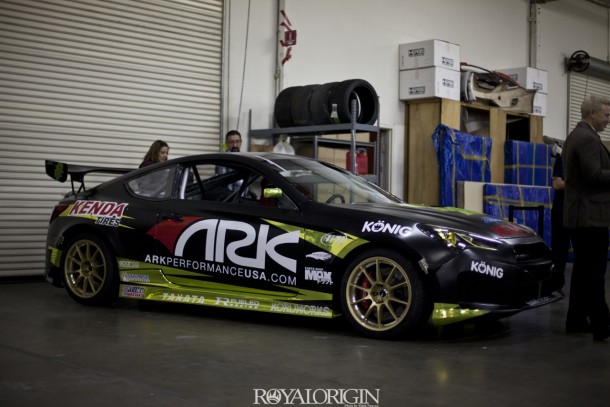 After a fun time at ARK, some of us decided to head out to the KINOD Miata meet at Krispy Kreme near by.
JT's Miata.
This is how I would want my Miata to look like. Straight $$$$$$.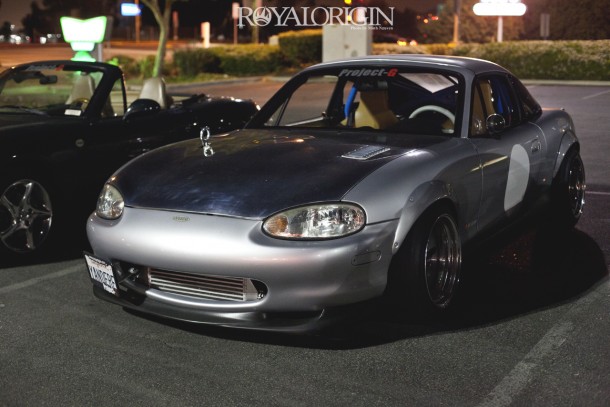 \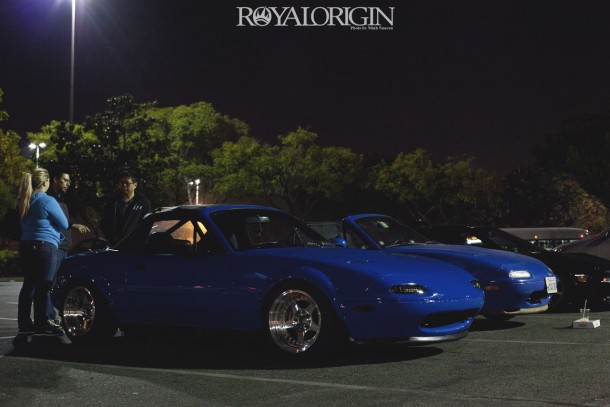 Interesting Civic on the side of the parking lot..
Angelo decided to take his car out since it was already leaked on Facebook by his dad.
A new stance for Angelo, he says its a bit higher but I don't really see the difference.
Step lipped Work VS KFs.
Big Country Lab wing that he bought from Vinh's 240.
All the Miata owners decided to head out to eat somewhere that only had compact parking so we couldn't go. 🙁
Miata owners in a nut shell.
-NGUASS