Main
J Spirit Meet x Race Sauce Meet
By
|
 Last Sunday, my friends over at J Spirit  in collaboration with Race Sauce  threw a meet for some Hawaii natives to check out cars here in California and being this was our stomping grounds we had to show up. They had planned to have the meet at Tastea where we usually hang out, but I already knew that spot would get burned quick because of how small the parking lot is and the businesses were still open at 6 PM.  When me and Vinh arrived fashionably late, all the parking spots were taken by car enthusiasts and customers. People we're parking in the red zone and just causing traffic through out the parking lot.
Me and Vinh ended up parking by the supermarket all the way in the back.
Looks like Todd got some prime parking right in front of Tastea.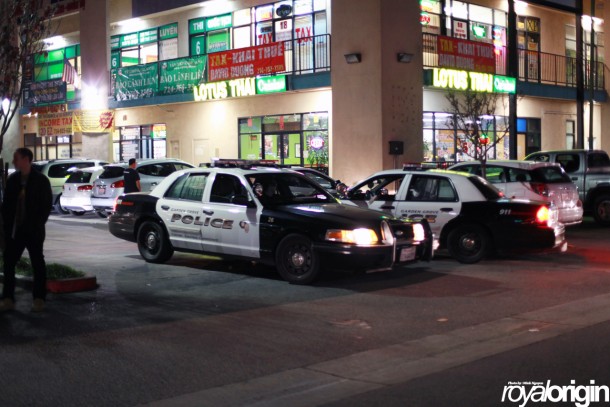 Local PD already arrived at the meet and usually when there's two, they get ready to start kicking people out. I wonder what they were talking about.. Probably something along the lines of this…
Officer Bob: Hey Joe, did you see that slammed IS250?
Officer Joe: Hell yeah, that shit is sick. We should give him a ticket so it doesn't look like we're checking out his car.
and that's the reason why cops love to give tickets to internet famous people.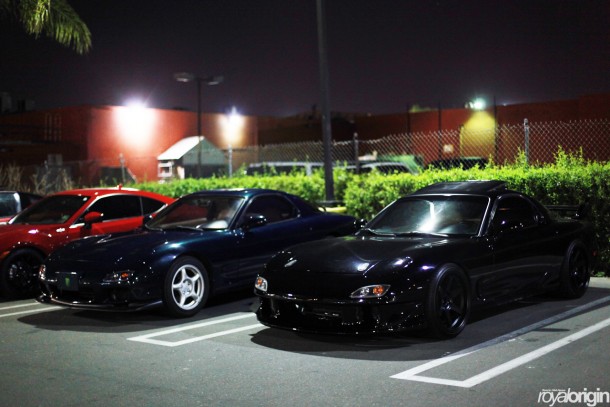 God damn I love RX-7s. Stock or heavily modified looks good either way.
Chris Pine'S LS430, king of VIP right now in the U.S.
When the cops arrived, we already knew we had to leave or risk getting tickets for some stupid shit like the paint on the fender doesn't match the rear quarter panel. We proceeded to start rallying the troops to move it to M&M donuts. It would be in a different city so the cops from Garden Grove couldn't really follow us because it's out of their jurisdiction.
First to arrive West Coast Collective.
Eric's EP3 on Enkei RPF1s.
This is a clean SC, you can tell by the headlights.
The Wonderful Vinh.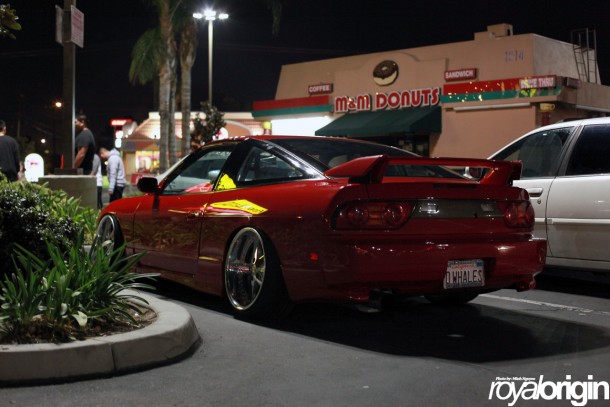 M&M Donuts posted.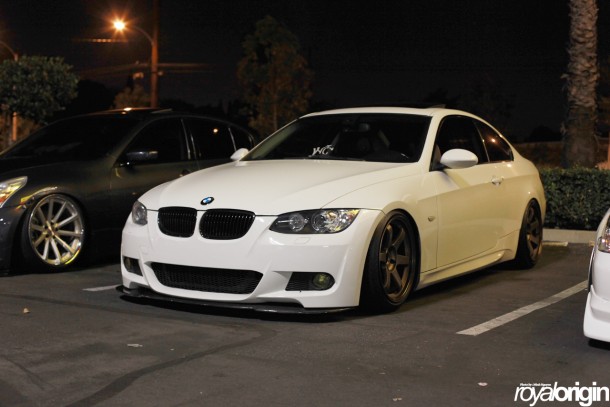 E90 on Volk TE37s.
350z on Cosmic Racing wheels rolling up.
Damn these are the wheels I want..
This is Sara and Chris from Race Sauce. They're the reason for this car meet. Must be nice… haha.
Kentaro's Civic got hit by a skateboard, good thing it wasn't bad or we would've had to jump someone for money. Rule number 8 at a car meet don't try to do skateboard tricks around other people's cars.
Johnne showing these young bucks what's up.
More people started to show up, it looked like a fun cruise from Tastea to M&M.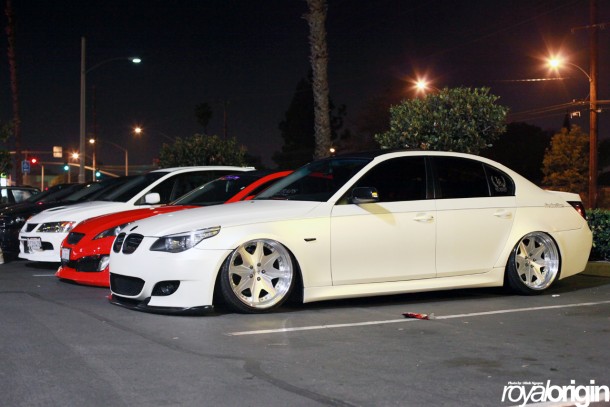 MBN crew founder Johnne.
RX-7 from earlier. I love black on black on black cars.
Bagged Camry on some crazy mesh wheels. Must be a bitch to clean.
My new friend Andy and his bagged Camry, the fitment on his Camry looks so hard.
Cool, we're on Brandon's roll call.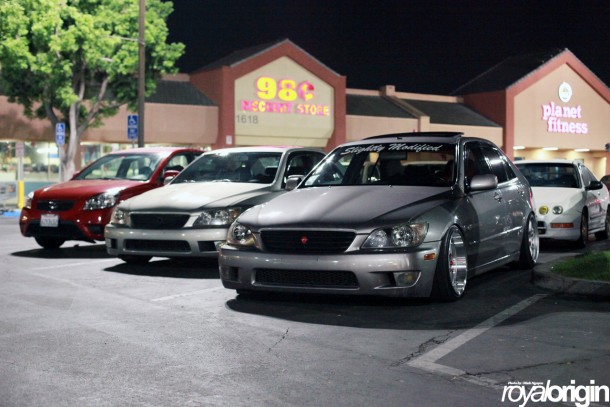 Nice IS300. Simply fitted.
This car deserves its own post. Maybe, it could be our first car feature when the site gets revamped.
This will be a good photo on tumblr..
Nasioc showed up.
The princess.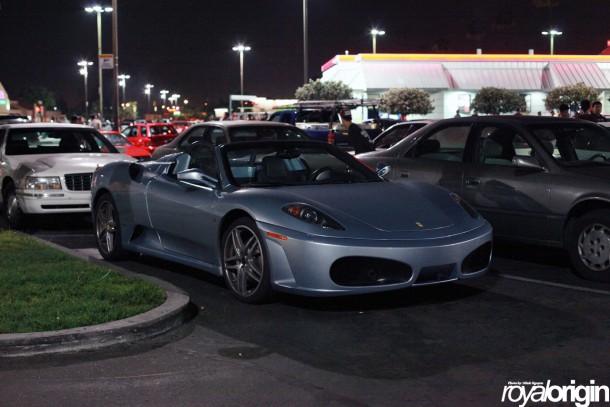 Blood filled with envy.
More and more Lexuses on style 95s. Lexus should just have this as their stock wheels.
HOODRATstuff.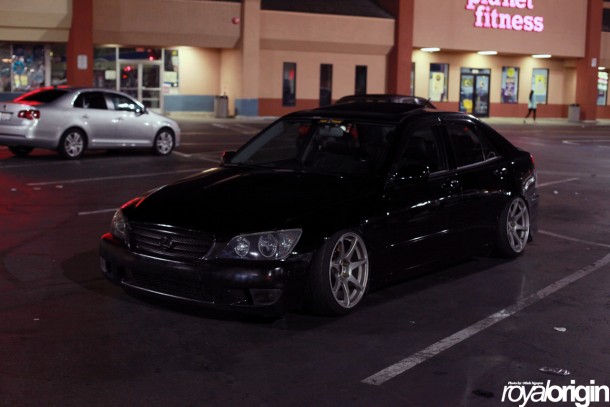 My buddy Chad coming all the way from the other side of California.
GS300 goodness.
Classics.
Sara  enjoying here donuts. Hope you guys had a pleasant trip here in Cali!
-NGU ASS