Life
Marc's E38
By
|
Some people would say the BMW 7-series is the European counterpart to the Japanese Lexus LS. Why is this? Just look it. It is screaming big body VIP.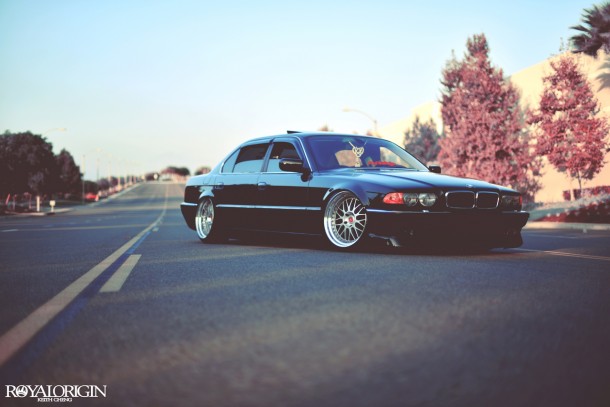 Such is the case with Marc's E38 (750i), who is no stranger to the BMW brand.
Marc has an E36, E39, and E38 (what you are seeing right now), all of which he loves dearly.
He was able to transform an unappealing E38 into a visually stunning thing. Who would of thought a E38 could look this good? Not many, that's for sure.
Marc's current shoe of choice for the E38 are Work Brombachers, which are basically VS-XX looking wheels for European cars.
VIP accessories. Junction Produce Neck Pads and Junction Produce Luxury Curtains.
Something most people do not know about this car is that it is bagged on Universal Air bags in the front, which allows Marc to air up and not constantly destroy his oil pan, which hangs pretty damn low on these cars. However, the rear is still static, since Universal Air bags have no room to fit back there. Bagged and static all in one car.
Photos by Keith Cheng (@k3ychain)
www.flickr.com/keychain/