Main
Black and White Nights
By
|
  Black and white nights at our usual stomping grounds, tonight we had a special guest all the way from Chicago visiting,  AJ from Risky Devil. He's interested in moving out here because of the shit weather in Chicago, so he was house/job browsing in the area.
The usual suspects. Randy's, John and Kentaro hardparking in front of Ana Pharmacy. STREET PHARMACISTS HOMIE.
Johnne's E60 freshly wrapped by the homie Mike from MV Wraps. His car looked pretty damn flawless in person.
 The DK(Drift King) of Royal Origin.
SHAVEEEZY.
Will be used as a flyer one day..
Shaveeezy's royal ride.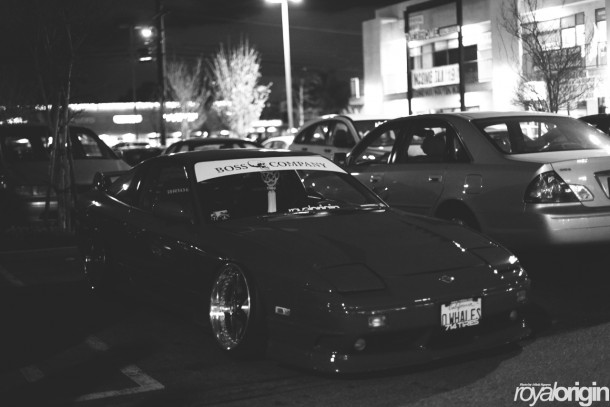 Always late to the party due to playing games or car breaking down, Vinh's S13.
Casey's Cressida.
Another shot of Randy's internet famous E90.
You already know who's big ass this is.
The homies from gang unit came through to chill.
Probably up for sale next week.
The DK had to go deliver tofu.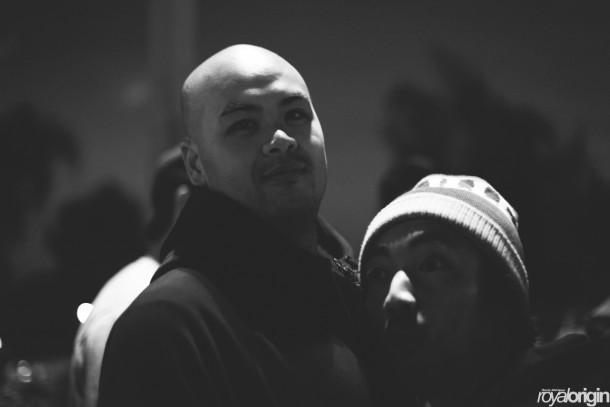 Lol wtf…..
Facebook official, Regina and Keith are now boyfriend and girlfriend.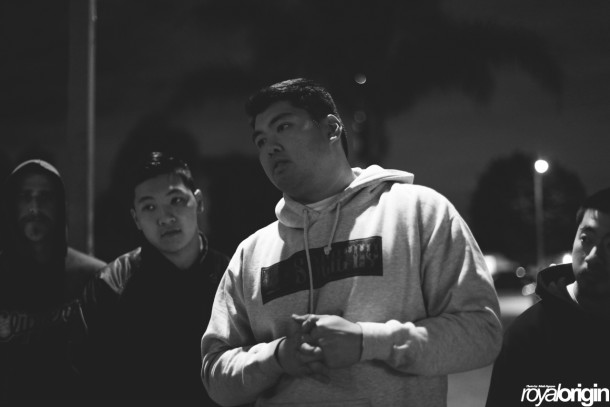 Everyone is so serious, probably talking about dicks. It's a hard topic…
Angelic smile.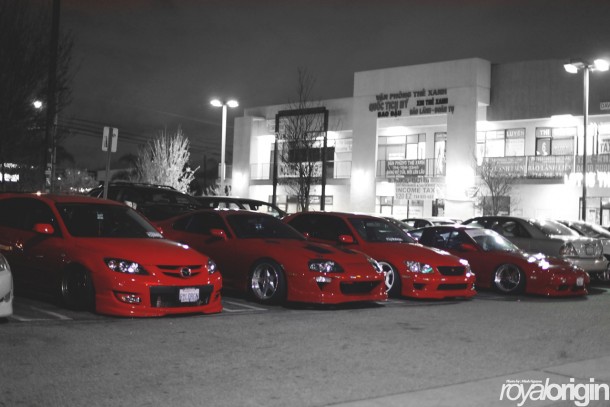 Wannabe Risky Devil.
-NGU ASS