Main
Memories of Japan
By
|
 After a long day of drifting at Nikko Circuit, Colin decided to take us to get some souvenir shopping and for car guys that means car parts shopping.  He brought us to a Up Garage where they sell all kinds of used JDM car parts.
There were two warehouse one had wheels and the other had miscellaneous car parts. We went on to check out the wheels first and found some pretty good pricing on used wheels.
To convert Yen to USD all you have to do is take out two zeros. This set of Work VS Mesh was only $600!
I believe these are WEDS wheels, I could be wrong but pretty cheap 1,390 for nice sizing.
Some WORK XT-7 wheels just out in the rain. No big deal.
The next building had so many cool stuff from body kits to VIP accessories.
Mugen front end for the 8th generation Civics.
Lots of grilles!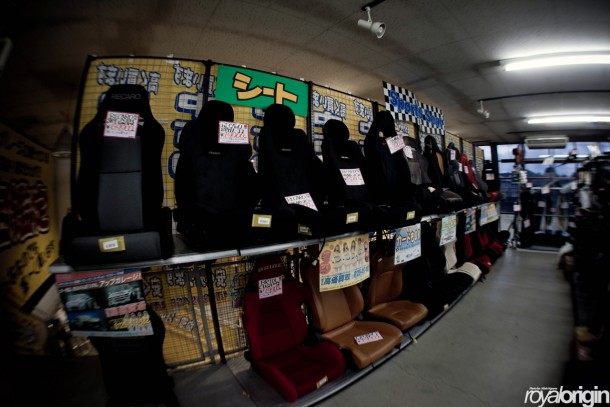 Cheap used bucket seats.
Used steering wheels from NRG to Trust steering wheels.
An aisle full of coil overs.
 Get that extra clean look to your rear end with some JDM tail lights.
After Up Garage, Colin showed us to a spot to get some fried dumplings. On the way there we  spotted two VIP style cars.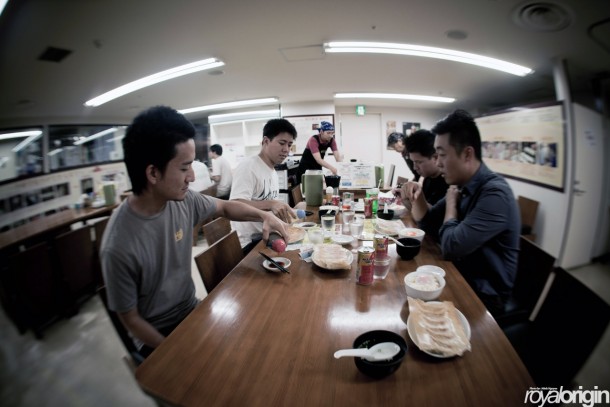 Wish I could reach into my screen and grab one right now.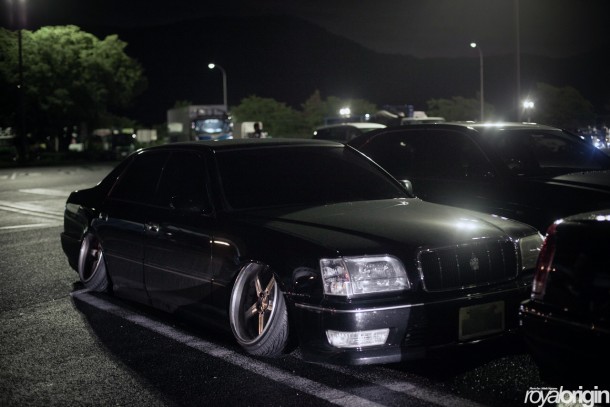 On the way home we decided to make a quick stop at a resting area. We were fortunate to be there when a VIP gathering was happening.
Some dumped VIP cars.
A group of shakotan vans were rolling out when we arrived.
Rolling lower than most of the cars over in the states.
These two friends brought out some crazy VIP builds.
This Toyota Crown had some extensive bodywork to look this crazy.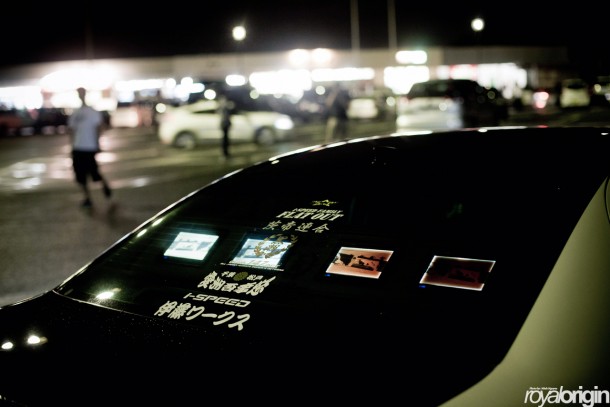 TVs in the back for the people who are losing the race.
This Aristo is just top notch. A build only the Japanese could think of.
Love the fender vents and the custom lights.
Tuckin' some Work Meisters.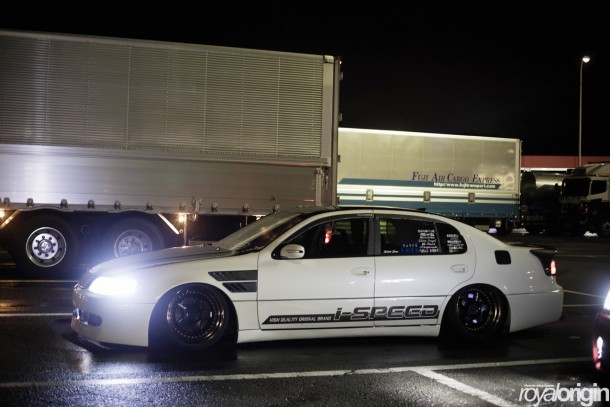 Man seeing VIP cars in Japan is way more awesome than seeing it online. You have to experience it one day.
The quality of builds here is so amazing. Each car we had to take our time to ingest all the awesomeness.
This Aristo had the gnarliest camber and rim tuck.
Almost a 1/4 of the wheel is being tucked into those fenders.
It almost looks even all around.
Perfection.
I hope the states took some notes on how to be a bad ass. One day I hope to see the VIP styling of America to be on this level of attention to detail.
-NGU ASS