Main
SEMA 2013
By
|
 I'm here with another late post for you guys. With the emerging increase of stance sites, car blogs and whatever; it's hard to compete on getting  first coverage on to the internet. So. I end up just posting coverage whenever I feel like it. SEMA was not as exciting this year for me because all the cars I wanted to see were already on the internet a week before the show. I get over something really quick if I constantly see it on my social media news feed especially if I'm just spammed with it all day. Other than that I always enjoy going to a car show, seeing friends and getting inspiration for my own car builds.
Liberty Walk kitted BMW. The flat black makes it looks so sinister.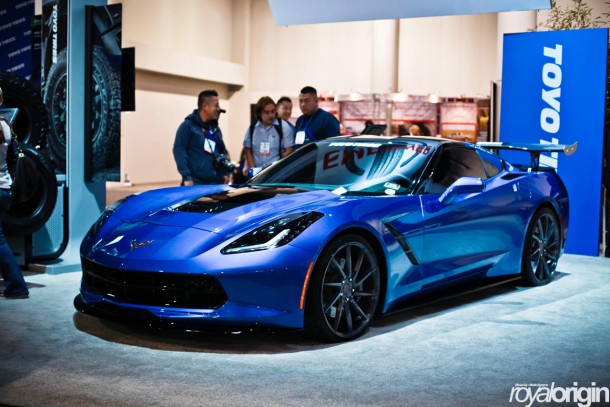 Really digging this blue on this Corvette.
Not a fan of pink cars, but on this RWB it looks pretty cool.
The Liberty Walk kitted GTR is my favorite car at SEMA. I would cut an arm off just to own this for a minute.
I can't wait to see these cars modded and on the streets. I would get the side skirt to fit better in the rear and take off that bike rack. That shit is so 2009.
Buys GTR puts XXR's on it.
New 2013 Civic SI with a wing. Not bad.
The star of the show at the Nitto booth was the Liberty Walk Ferrari 458.
Being able to cut up a $230,000 car, that is what dreams are made of.
Not for the faint of heart.
Rocket Bunny inspired spoiler? I want something like this for my SC.
Next to the Ferrari was a Rocket Bunny FRS with some fat ass Nitto tires.
Rocking the new version 2 of the Rocket Bunny kit.
ARK Genesis. I spy a Dynamic Vinyl sticker.
 Race car turned show car.
 Lexus had a challenge for deviant art to design some crazy shit and I guess this design won. The front looks pretty cool, but the rears are kind of outrageous.
The matte black makes this Job Design kitted IS250 look cheap.
The ugliest thing at this show…
Rotiform Porsche.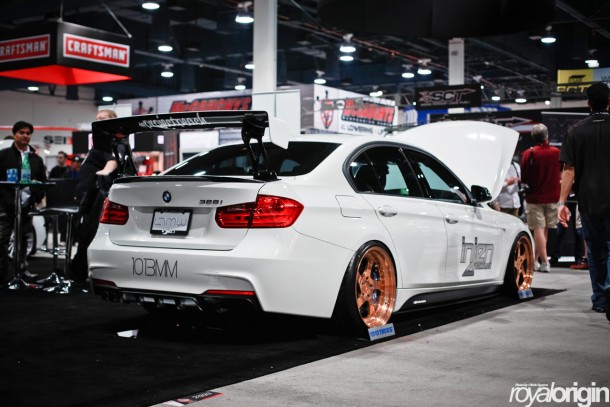 Courtney's 325I on Rotiform TMB's with a GT wing.
Vinh and John learning how a transmission works.
It gave me an idea on what was wrong with my clutch on the SC.
A packed house even on the last day.
That lowrider life style.
Another photo bomb by Miguel..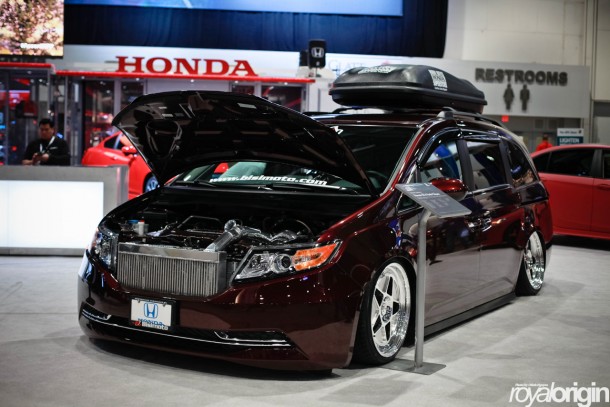 The 1000 horse powered Odyssey. I'm already impressed that it's stick shift and it's on bags.
I bought a quick release from NRG. I couldn't resist the black and gold.
Race car VW.
That's a crazy front lip haha.
Deflates tire for max low.
The Ben Sopra GTR. I'm still in love with it.
That paint is so immaculate..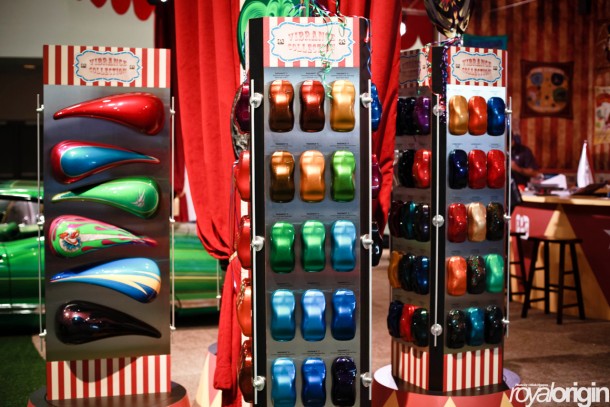 Getting some ideas for the SC.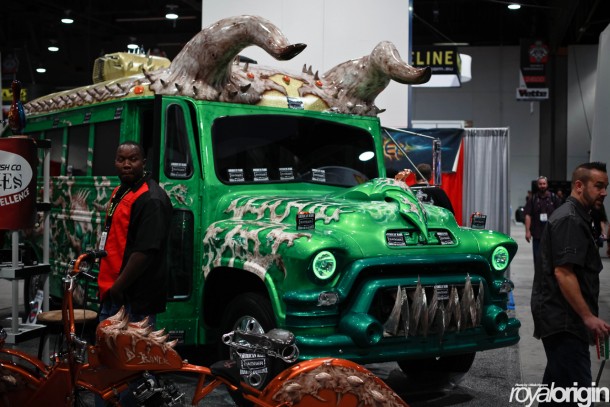 The school bus of my nightmares.
The 3D plastic printer thing. It can copy anything and turn it into a plastic molding.
An example and it's pretty detailed and strong. I'm interested in what the possibilities on what they can do with this in the future.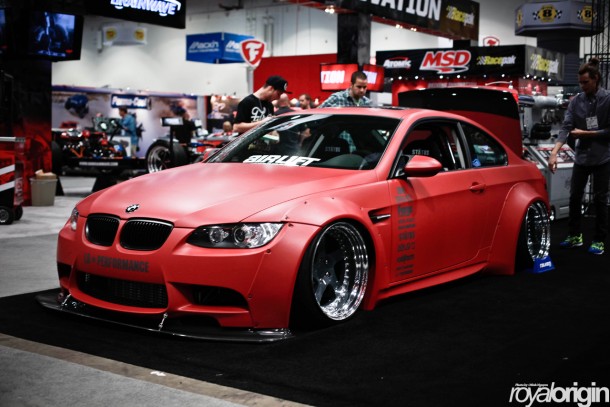 More widebody love from Air lift.
Sick satin red Gram Lights.
How did they even get this thing in here?
This is so freaking boss..
One of the premier VIP builds at the show was from the President of Job Design's LS460. High attention to detail can only can be found by Japanese tuning.
Elvis's LS400 on the new step lipped Work VS-XX.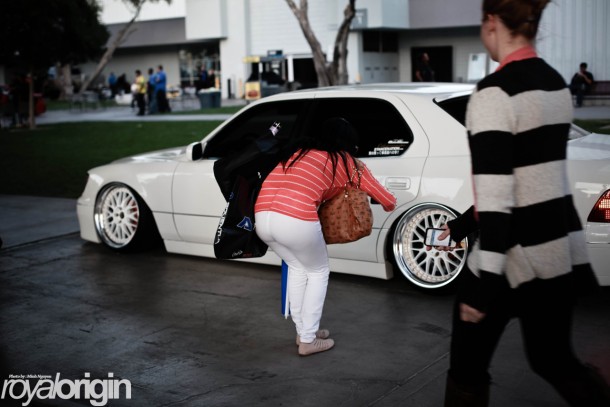 This lady was really digging his wheels. You know what they say about females who wear white pants..
A big attention grabber when he was leaving the show, seemed like he had paparazzi following him. #sofamous
Robert's internet famous FRS.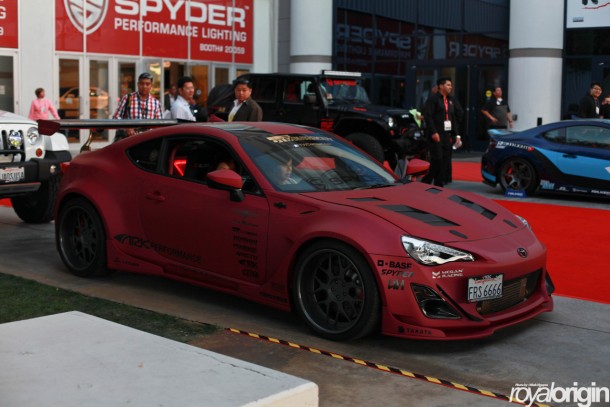 Girl owned FRS? She was breaking a couple of necks on the way out.
Damn that rear tuck on this FRS is pretty awesome.
LEDs on a lifted trucks and a loud ass horn seemed to be the trend this year.
Brian from Rotiform cruising out.
You know nothing about this rear tuck.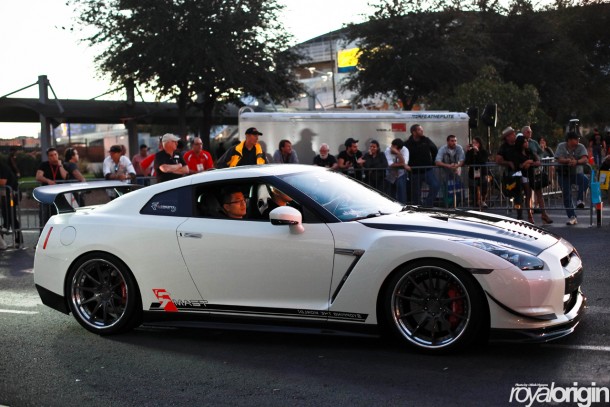 The only person who was scraping exiting the show.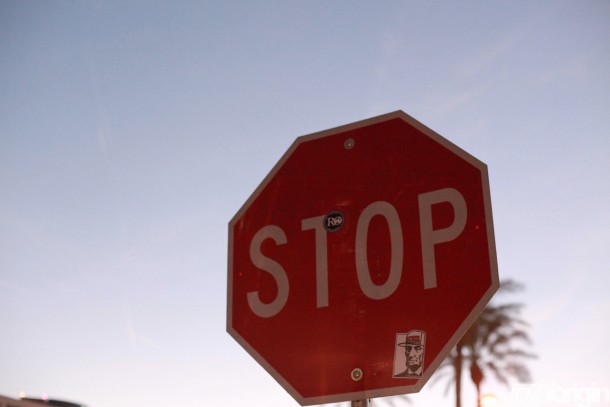 I wonder if you'll still be there next year.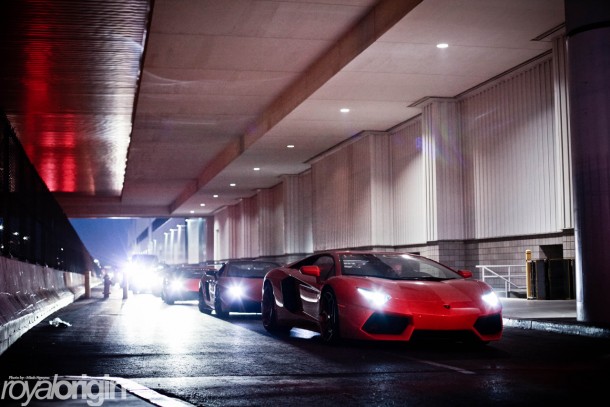 That moment when you realize you're staring at a million dollars.
Big body Lexuses are my favorite..
That's it for my coverage of SEMA. Maybe next year I'll go for the whole week instead of just Friday and get more detailed coverage, but it'll probably take me another year to post it.
-NGUASS