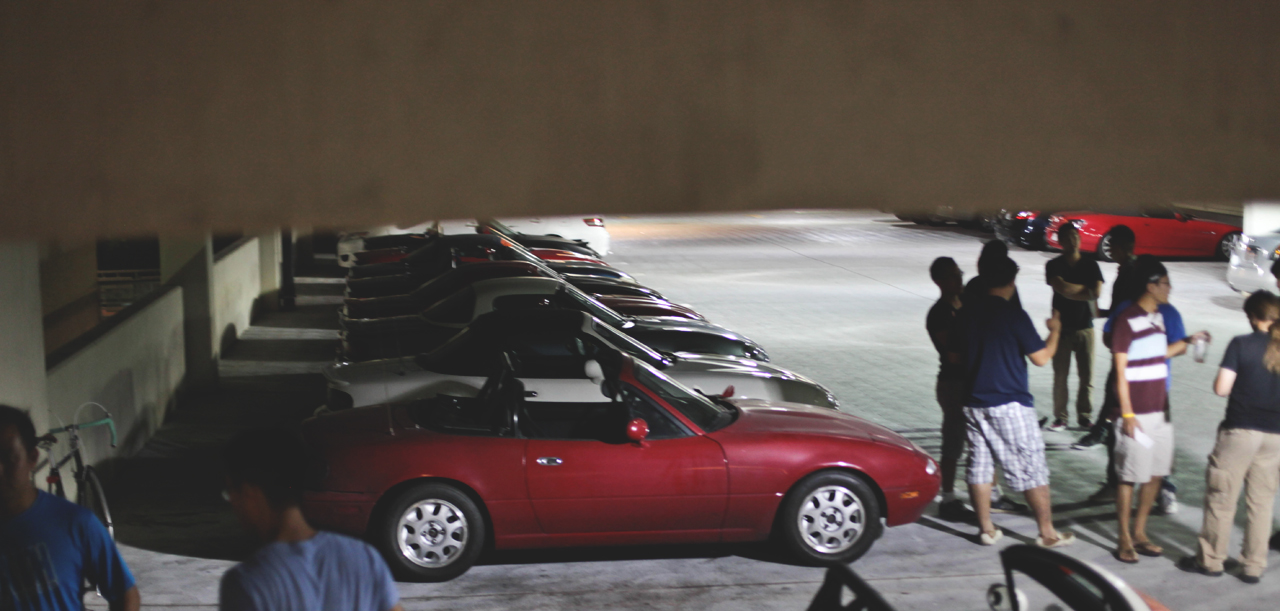 Main
Miata Tuesdays
By
|
  Car meets. I randomly go to them and take photos.
 Jay's Miata is like the ugly duckinling among these cars.
Just kidding Jay, I like your car.
Miata owners contemplating on the what they should do to make their cars less girly.
Here's one way add a GT wing and put some cool looking rims on it.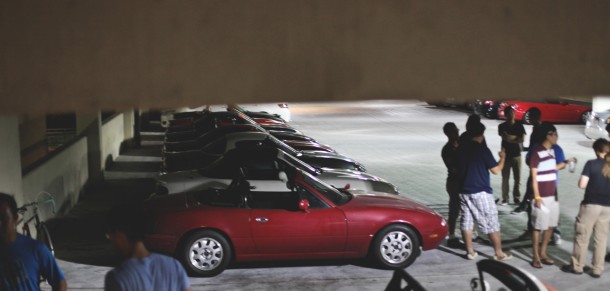 That's some symmetrical parking.
Right above the Miata meet was another random meet.
Needs wheels…
Has wheels.
One day I will own you.
Clean.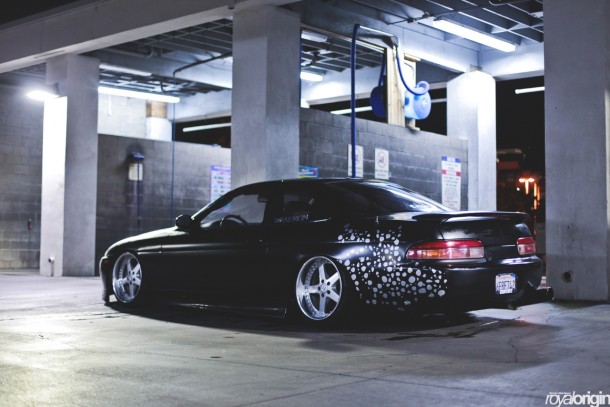 Speaking of clean, my SC needed a really good bath so, we drove to the Irvine self wash notoriously known for a place to work on your car.
Precious metals.
Jay's precious metal.
Derek's wet metal.
Sleepy.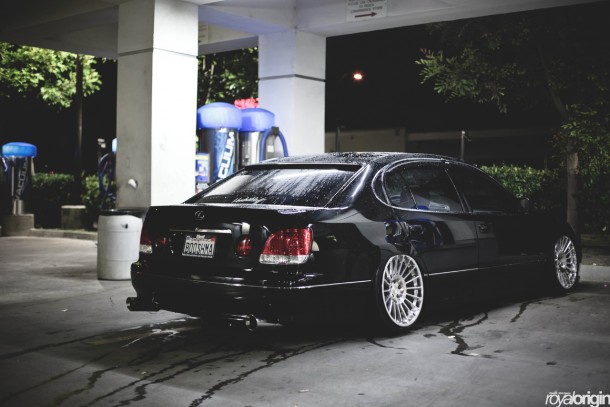 Rotiform wet fitment.
Some more whoring of my car.
Rocks or safari print?
Instagram @nguass