Main
Slammed Society Prep 2013
By
|
 I don't think it's possible…… For Royal Origin to not be last minute on finishing our cars for any show. We had a couple of people in the group that were finishing their cars up for the Formula Drift Slammed Society showcase. We had Big Vinh who is putting together a turbo kit, Vinhnumber is rebuilding his STI motor after it was blown, Jay and John slapping on a bunch of aero, June who is doing a complete makeover and Chris trying to make some Work Equips with ridiculous negative offsets fit his car. It just seemed like everyone was all over the place while all I was worried about was getting a car detail from Adam.
Vinh and Matt from Street Faction making shit fit.
Vinh trying to figure out his distributer.
Matt just playing with some wires.
Jimmy fixing his oil pan for the 6th time and letting the JB Weld cure.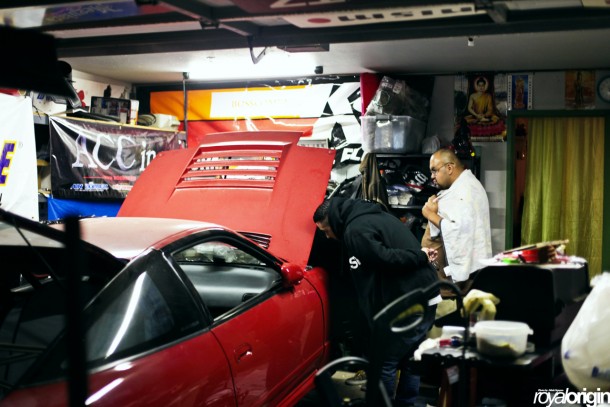 All the homies out here trying to get the car running again.
and I'm over here taking pictures of zip ties.
John mocking up his diffuser.
Random shot of Heather's shoes.
Adam and Kevin texting each other.
The face of a stressed man.
Another person on the phone… Why won't someone talk to me?!
Meanwhile John and Derek double teaming some old double sided tape.
Adam finally conversing with us.
Welcome to Boss Company, where you pay us for you to work on your own car.
Looks like a fucked up puzzle to me..
More pieces to the puzzle..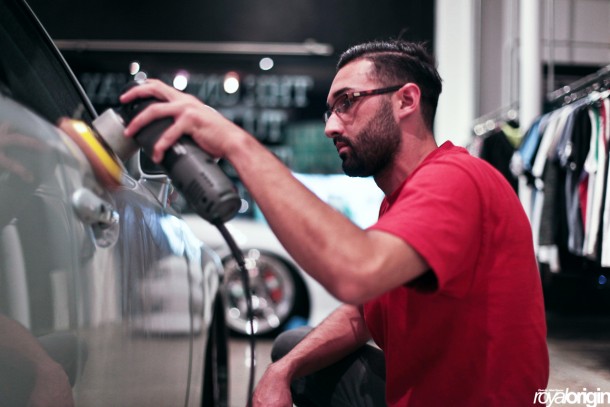 On the other side of Slammed Society prep, Adam had a full week of just detailing the homie's cars.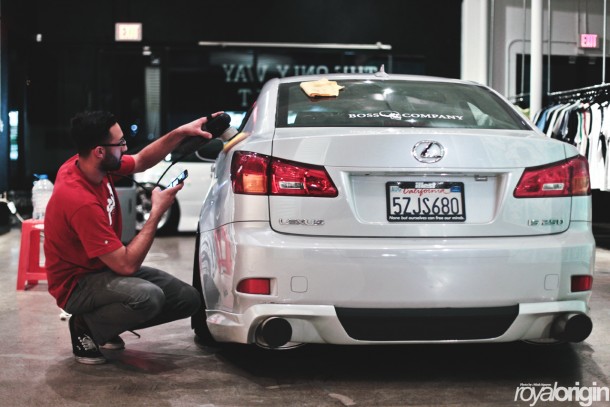 That's when you know you're a professional car detailer. Instagram while buffing..
"They maybe 19s but I keeps dem clean" – DKEOTA
I'm really loving the look of my wheels. Thanks to Ky and John at Boss Company for the help!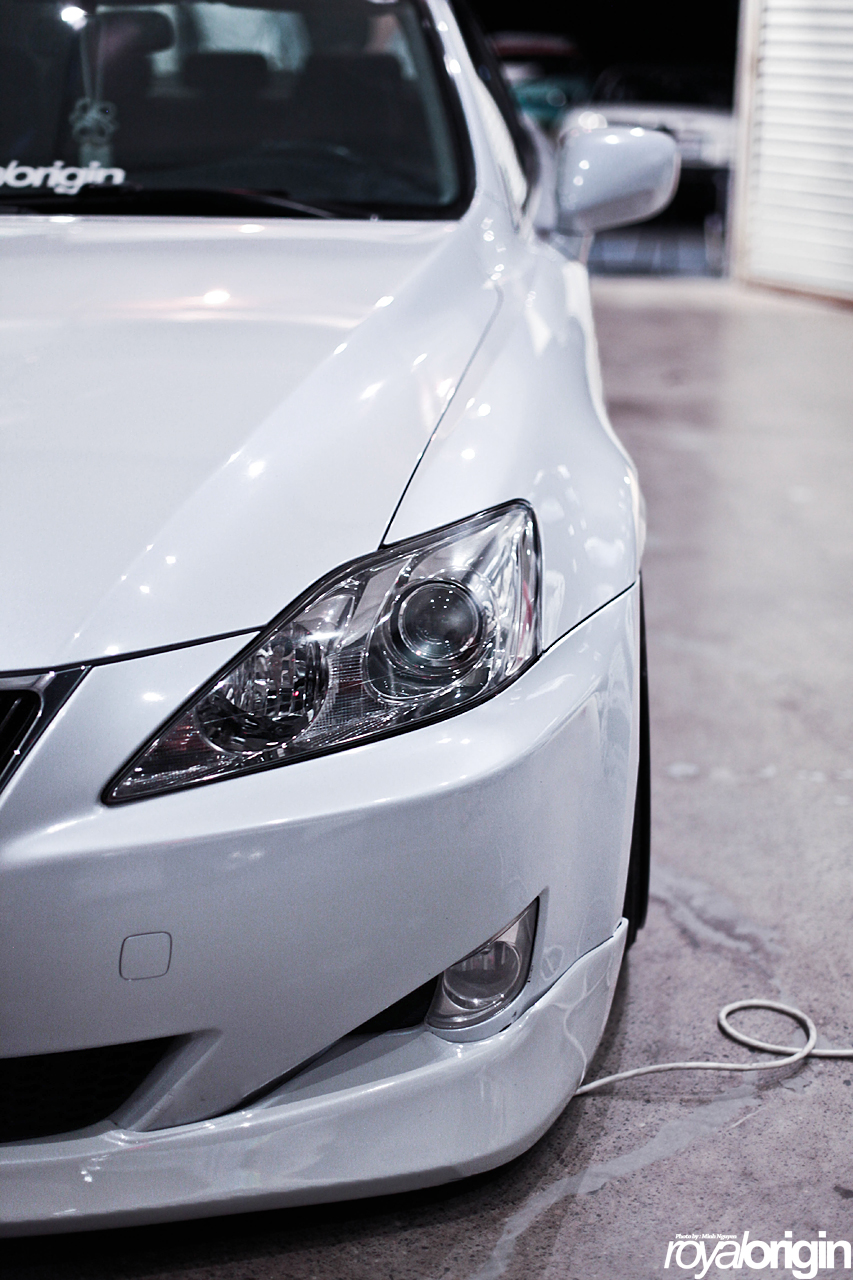 Demonic eyes.
Crystal clear headlights..
Adam made my car looked like it was coming straight from the Lexus showroom. Get your car detailing appointments by emailing adametayeb@gmail.com.
Jay hard at work with his diffuser.
Always reppin! You can too here.. http://shop.royal-origin.com/
Thanks Klutch for the wheels!
Matt Powers left his car here at the shop, so we got to mess around with it. hehe.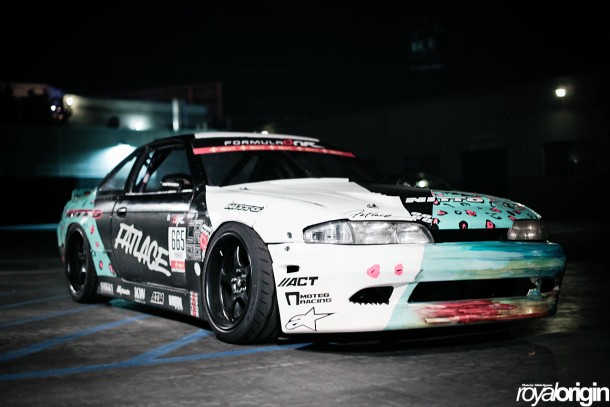 Jay's little Miata that could.
Diffuser mocked up with zip ties, tomorrow it should be on with a rear bumper. That's enough of SS prep.. next post will be about Irwindale!