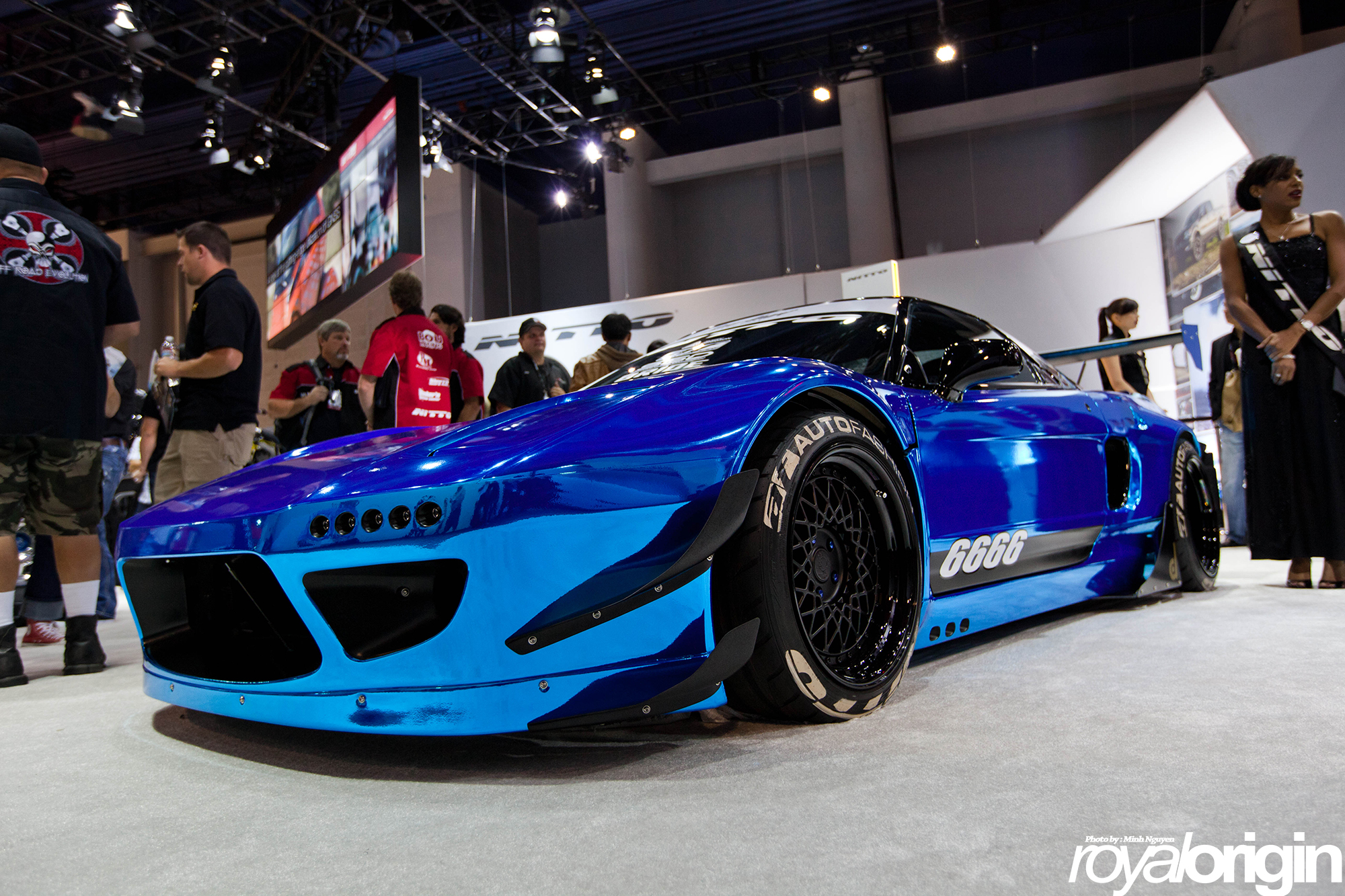 Main
SEMA 2014 | Part One
By
|
SEMA the biggest automotive event in North America where many car enthusiasts, companies and some of my friends build their cars just to debut at this show. This is where companies show off their latest products and party with their friends in the industry. This is my third year attending SEMA and I feel like somewhat of a veteran when it comes to finding where all the cool cars would be without spending too much time at the show. This proved to be useful since I was pressed for time at SEMA since I wanted to go hang out with the Vegas friends and finding a spot for our February meet.
Sara, Ty and I made the trek together to Las Vegas. Guess who's driving?
If you chose Sara, you are correct! I hate driving long distances and Sara wanted to rip it on the freeway because in Hawaii they have a lame speed limit of 45mph on freeways.
Sleeping like an angel.
I don't think I could even afford this toy version of the Liberty Walk Lambo.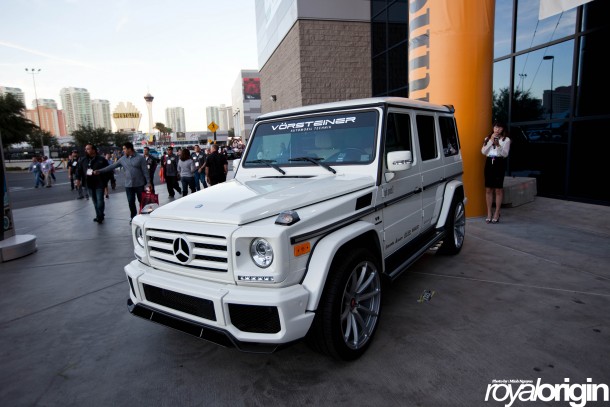 More shit I can't afford.
I could afford Tic Tacs, but not the car.
East coast goes hard. This STI rocking a full Varis kit on Forge Line GA3.
This is fucking bad ass. STI. White. Lowered. Lowcool.
More lowcool.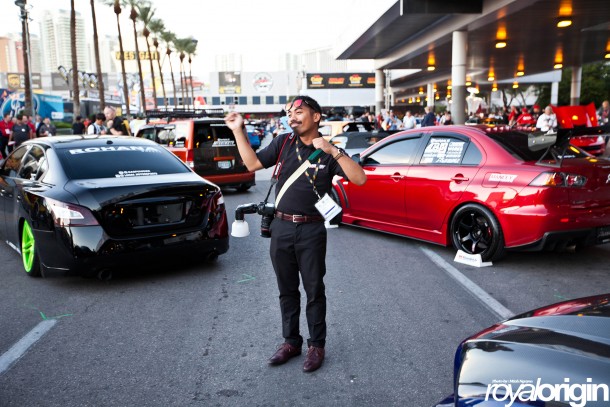 Nimo approves of lowcool.
This Rocket Bunny S15 will be competing next year at Formula Drift! I can't wait to see the epicness of this car in April when it rips it on the streets of Long Beach.
Open your eyes Sara, it's not a dream. You're at SEMA!
I can't wait to see more RC-Fs on the road.
Super Street's FRS for the Scion Tuner Challenge.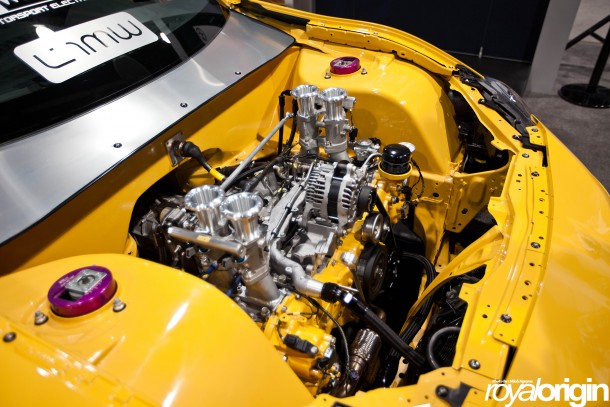 A full engine bay tuck with the help of Ry Wire.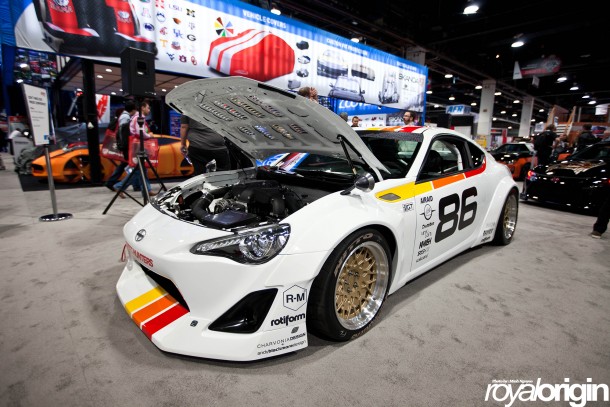 This car has got to be my favorite FRS of all time. So much custom details that I don't think anyone would've thought of in this generation.
Check out the details that I didn't capture in the link below..
http://www.speedhunters.com/2014/11/scion-tuner-challenge-fr-s-12-things-know/
Liberty Walk and Rocket Bunny took over the wide body kit game at SEMA.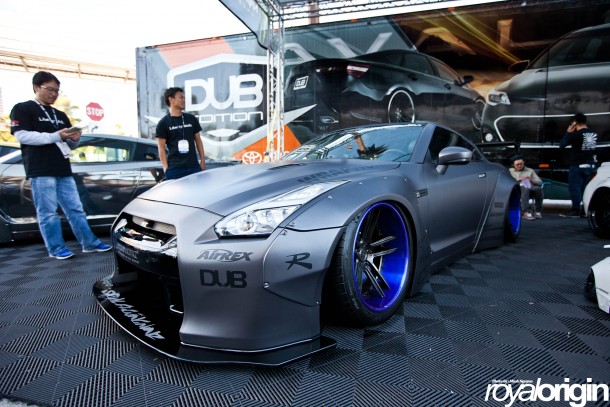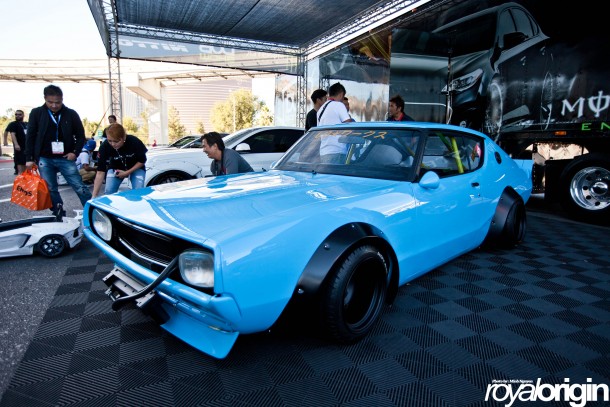 I was completely in shock that this exotic looking car is a G35.
The biggest car event in the United States.
The first Rocket Bunny NSX in the United States.
Great looking car and glad that it's local, so I can see more of it in upcoming shows.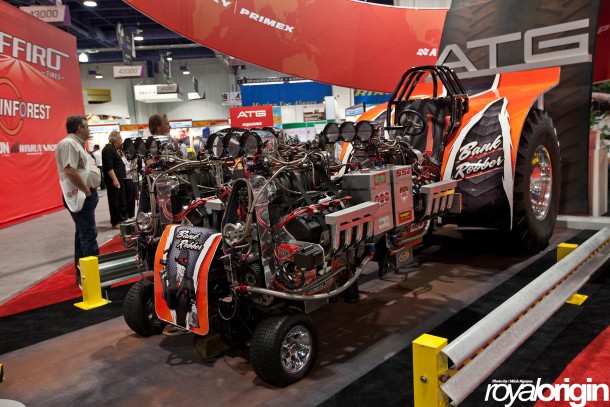 4 LS7's each rocking 2,000 hp.
Not sure what this is about…
Looks like these girls enjoyed being stuck in a glass box for everyone to gawk at.
Luxury at it's finest in the back of this Mercedes van.
Pretty sick mobile DJ van by Mercedes.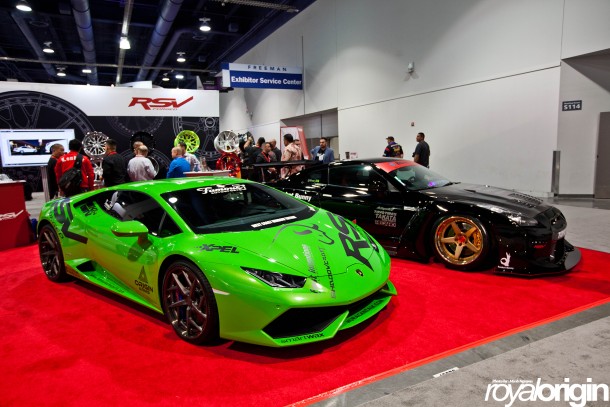 Expensive taste at the VIP Modular area.
Liberty Walk BMW M4 with a matte chrome wrap.
Miguel bringing back the minty paint job on his M35.
Miguel was representing at the Cuve Wheels booth. Fitment doesn't look too bad considering he was rocking a 50mm spacer.
If I had the option to buy a house or buy this car, I would be one pimpin homeless dude.
I could probably find some shelter under that wing.
Going to end this part of the SEMA coverage with this Liberty Walk Mercedes. Check back for more photos you can steal and put on your "stance" instagrams.
-NGU ASS