Main
RO in Japan | Royal Origin x All That Low Daikoku Meet
By
|
There was a little bit of excitement for me on the way to Daikoku PA. All day Zee and Kevan said there were going to be a ton of people going to the meet. Literally, everyone they knew was coming out for this meet and when Kevan informed us that the lot was already full before we got to the meet, that shit blew my mind.  I've been to Daikoku before and it is huge.
As soon as we found a parking spot, we immediately got to work and saw awesome cars. These NSX's were parked on the side in the back looking fierce as hell.
NSX x TE37 is a dream come true for Japanese car enthusiasts.
Why are nice things so expensive?
Jam packed with cool cars.
Man that tuck on this Altezza.
Drift style GS.
A plethora of Chasers were present at the meet. It was exciting to see cars that we normally don't see in the states and they were all heavily modified.
New friend Koki's Evo VIII riding extremely low and almost tucking half of the rim in the back. Crazy how this thing is static!
Compton came to visit us in Japan.
Wild style.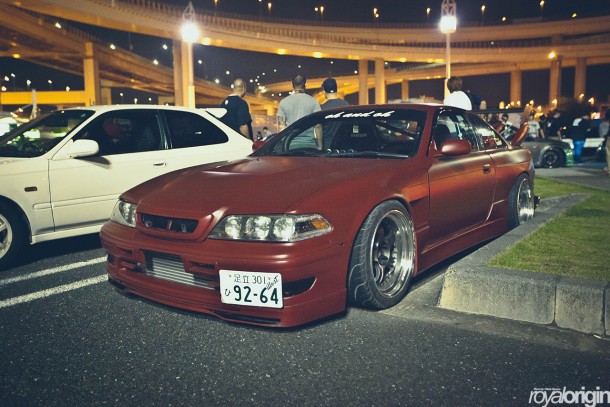 The static VIP game here is so ill.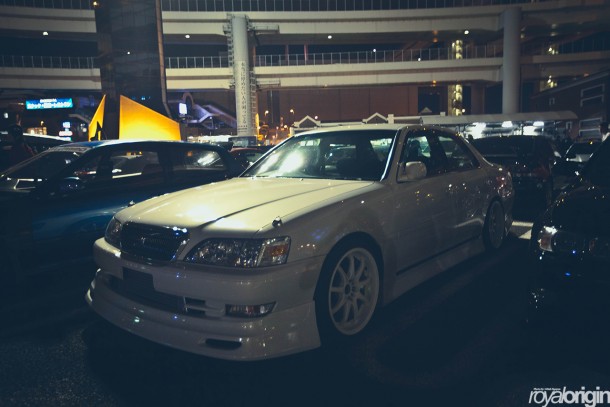 Civics done right.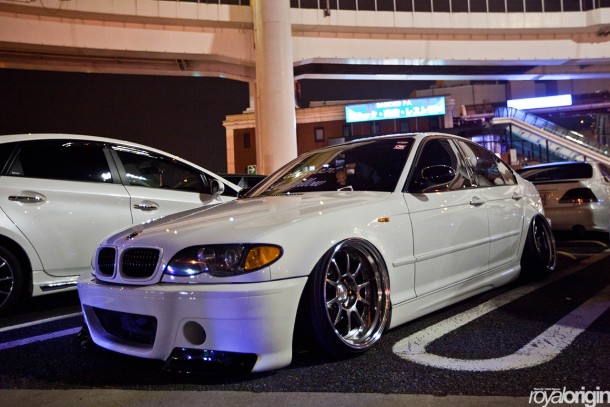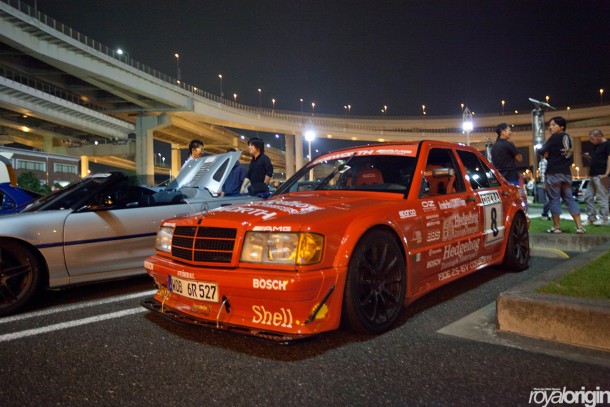 It was tough finding parking for people who came a little late. Our friend Jon Poff said it's been a while since he had to wait on the freeway ramp to get into Daikoku.
This van provided music for everyone with classic American tunes like Britney Spears and Green Day.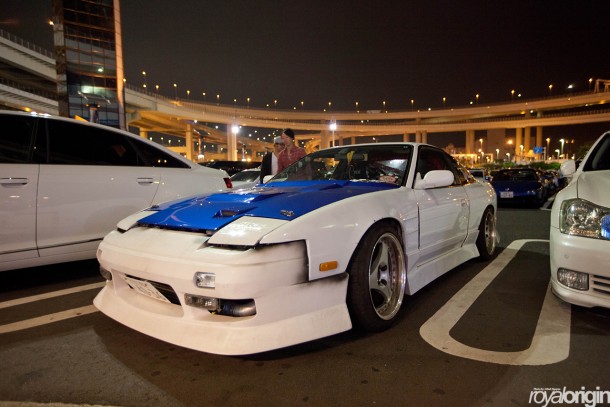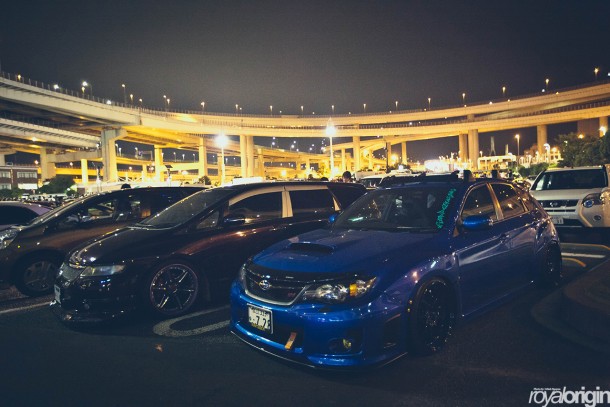 So freaking pristine.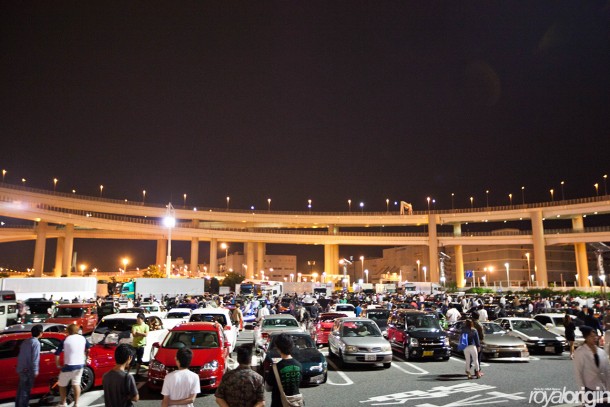 Finally got to see some sick Soarers. Everytime I visit Japan, it always gives me motivation to go home and work on my own cars.
Crazy to see old folks that could be the same age as my parents at our meet driving awesome cars.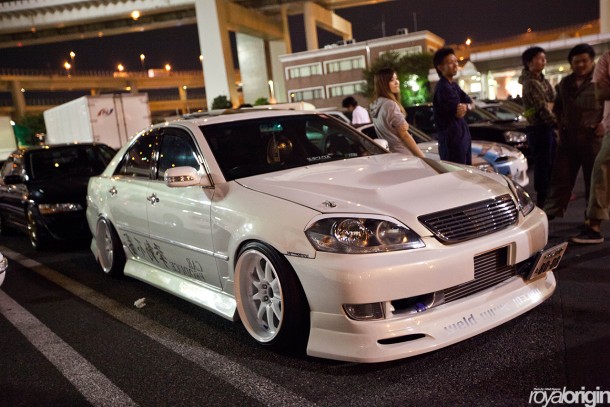 How is this even static?..
The lot was too full and started to cause tons of traffic. The cops ended up kicking everyone out.
FTP.
At least they were somewhat nice about it and helped guide everyone out of the lot.
Except one of the cops got into Brendan's face trying to kick him out while we were waiting for our driver to come.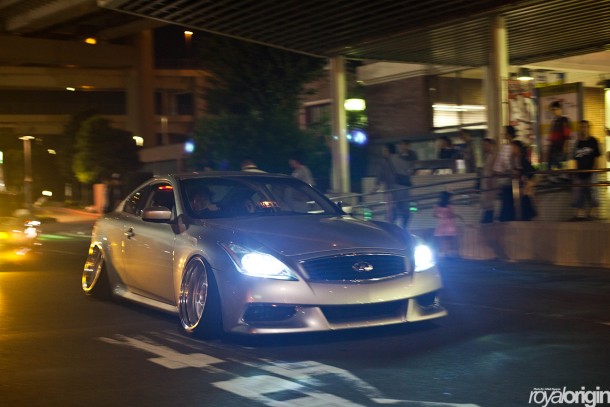 These guys roll so hard.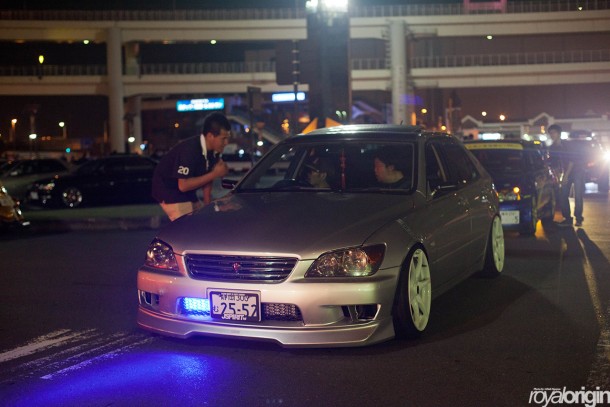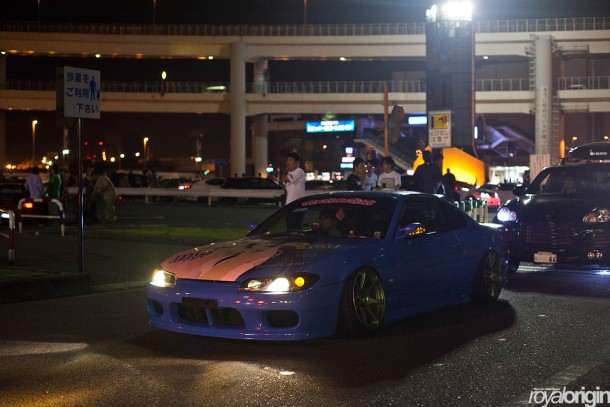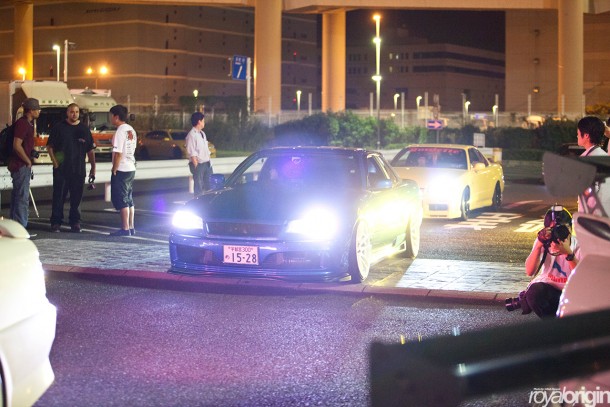 It was great to see Colin's Miata out at the meet. Crazy how I met him at a small meet Zee took us last year and now we're here again at another parking area meet. Colin's photography for DOHC Research has been an inspiration of mine since I discovered it. Thanks for the tips on how to be an awesome photographer Colin!
After finding Zee, most of the cars split into two spots for a back up car meet. Crazy how we shut down Daikoku PA in an hour and now have to find a back up spot for the meet.
There was one spot where most of the expensive cars were headed to and there was one under Yokohoma Bay. We decided to go to Yokohoma bay because it would in a cool underground parking structure which will be in the next post.
-NGU ASS
As always there are more photos in the gallery.