Main
RO in Japan | Royal Origin meets Zen Garage
By
|
The gang woke up extra early for this day, it was our first day of doing car related activities.  We were to be picked up by Kevan and Zee and had plans for Up Garage, Mine's Tuning and at night it would be the Royal Origin x All That Low car meet at Daikoku, so today was going to be filled with Instagram worthy photos.
We hooked up Kevan with a FTP shirt and a Hoodratstuff beanie, he put it on quicker than a 40 year old virgin putting on a condom for the first time before sex.
Royal Origin meets Zen Garage and me eating a chicken wing.
This super clean Datsun 280z rolled up to the Family Mart parking lot and took everyone's breath away.
What were the chances that we took a break at this Family Mart and a sick classic car would roll up and park right in front of us.
First stop Up Garage! The Autozone of gangster used Japanese car parts.
JDM wheels everywhere….
An aisle just for used coil overs. Some of you guys on springs need to be shopping in this aisle.
Suspension braces and sway bars for days.
I wish I had a car that could run these Equips.
We were so tempted to buy a seat and ship it home, but it was only the first 2 days and didn't want to spend all of our money on seats.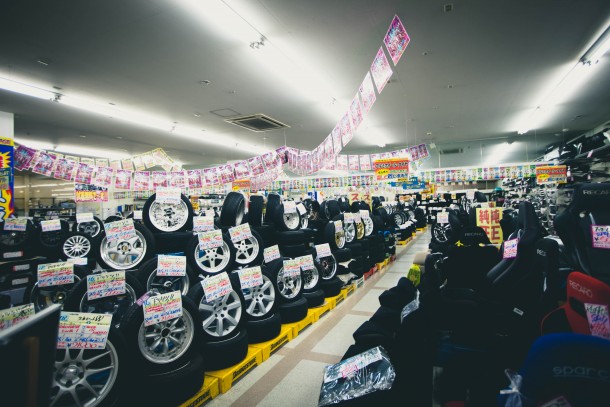 Matt and Justin checking out these crazy colored racing belts.
This particular Up Garage is a GT Up Garage where they store specific parts this one has mostly drift parts.
"A couple of Nissan SR20's would pull a premium one week before race wars"
More awesome seats.
Robert and Neel checking out the variety of shift knobs.
Next door was a used car dealership that sold some pretty awesome cars.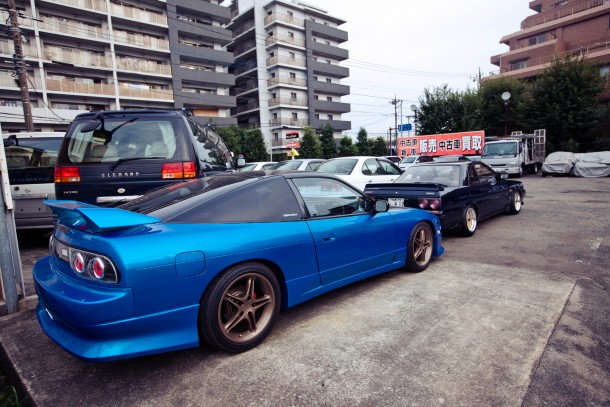 It also had some modified cars that belonged to the owner.
Tucked away in the back were the real gems.
The shop's track AE86 and EVO.
Under the sheets was a classic Hakosuka.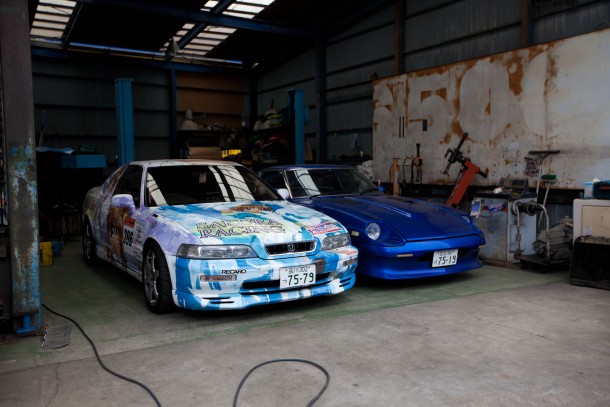 Slammed xB on Work Meisters.
Across the street was the Up Garage GTR dealership, where they literally only sold GTR's.
I would rather buy an R34 than buy a newer car.
Midnight purple R33 for $15.9k.
Pristine R32.
The crew taking a break from all of the amazing things we just witnessed.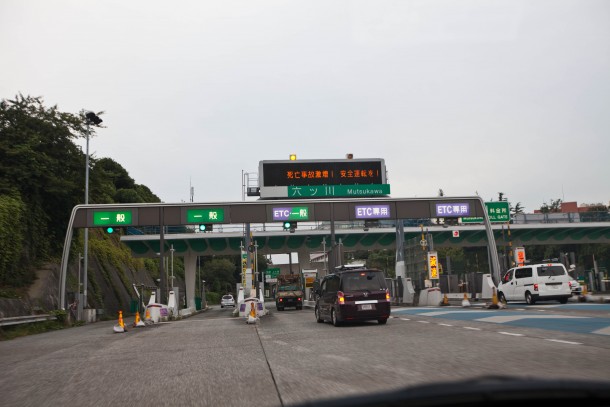 Next was Mine's tuning! We had to take the freeway there and without having a rental and getting free toll passes, this would've been an expensive trip. It would've taken at least $80-150 just to get from where we stayed in Tokyo to Mine's tuning.
This freeway architecture doe.
Going full throttle in a tunnel like this must be fun, too bad we were in a stock 2014 Corolla.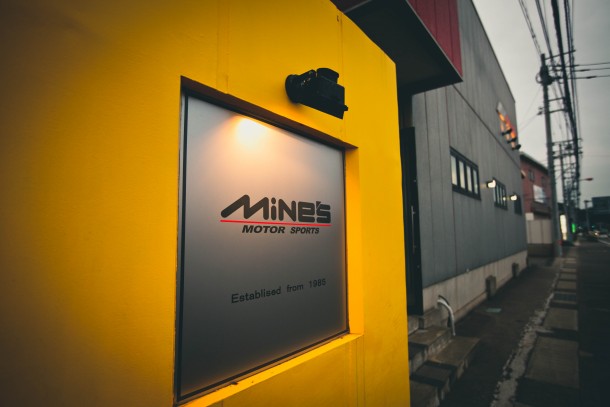 Mine's Motor Sports.
Everyone trying to take in where we are right now.
The President of Mine's Tsuzo Niikura. He was extremely nice and greeted us all individually.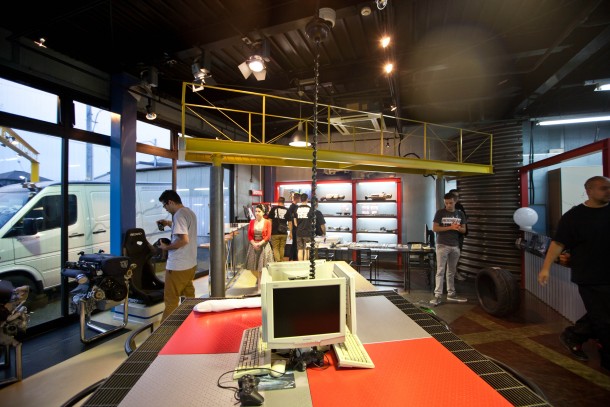 A little look of the show room.
R32 getting a heart transplant.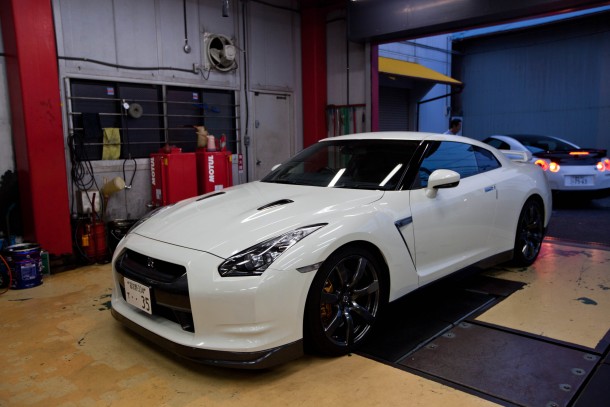 Everyone going ape shit over this Mine's GTR.
So photogenic.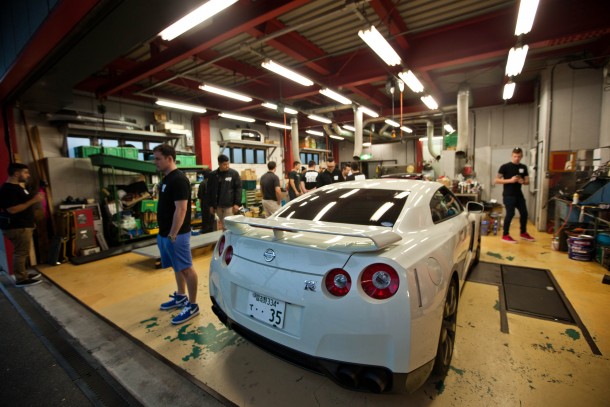 Kevan talking to one of the mechanics about the GTR.
Brendan having a chat about car stuff and probably about how to get more HP out of Brendan's Supra.
Man this building is cool.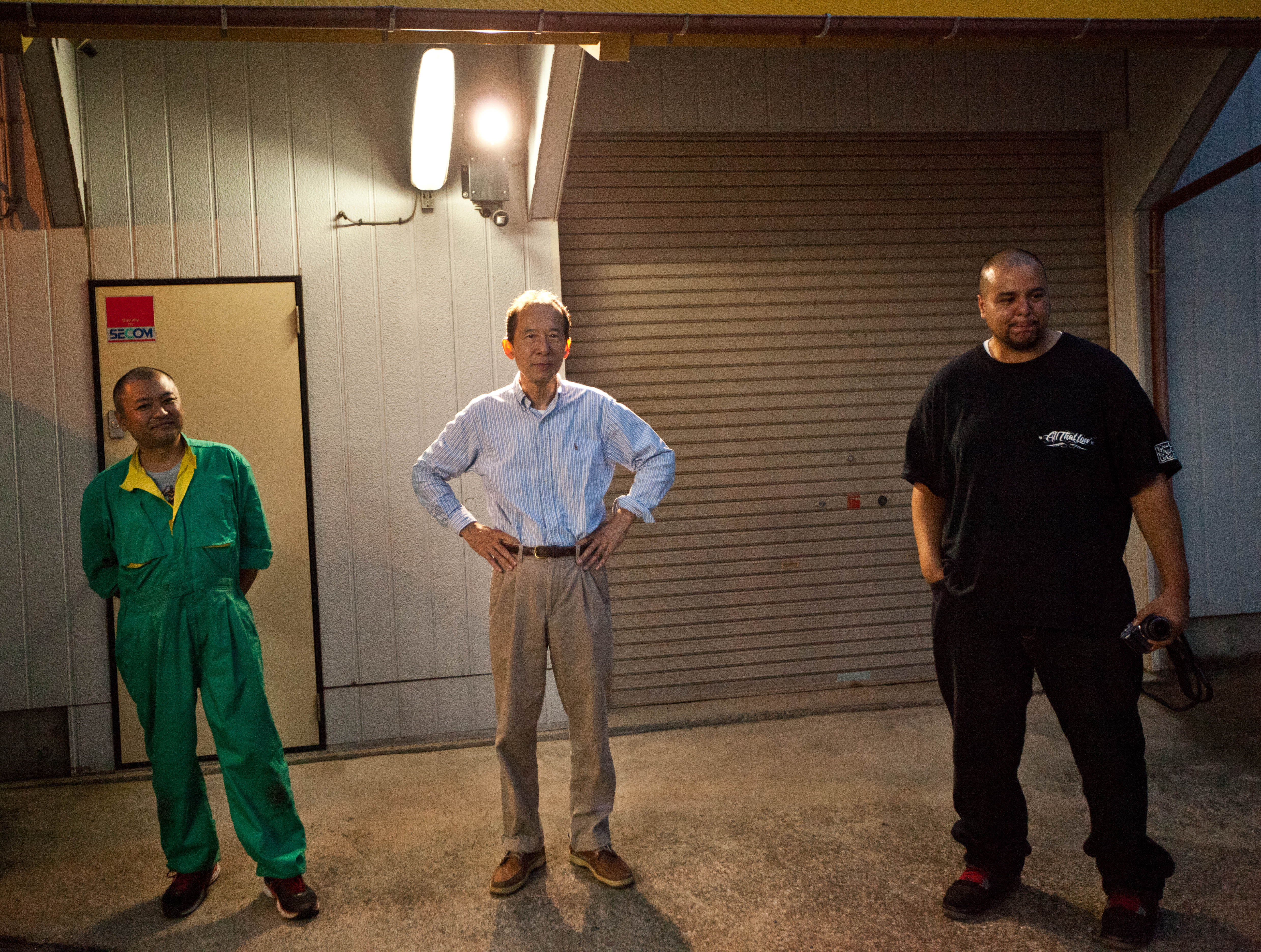 Niikura san looking so holy under the light.
It was now off to get some dinner. Poor Vinh had a long day…
A walk through down town Yokohoma.
It was kind of weird that we were going to a Shakey's because we never go to the Shakey's in the States, but Zee told us it was good and all you can eat.
Zee was right this totally shits on the Shakeys in the States.
Everyone destroying this restaurant. Every time they put a new pizza out we just took the whole thing to our table.
This little Japanese girl trying to flirt with the crew.
On the way back we spotted this G Sedan on Vossen Wheels.
Back in the Garage we spotted this R32 on TE-37s. White on white is so good.
Our new friend Shingo decided to park his Legacy right next to the R32. Good thing he's on bags or that parking speed bump would rip off his body kit.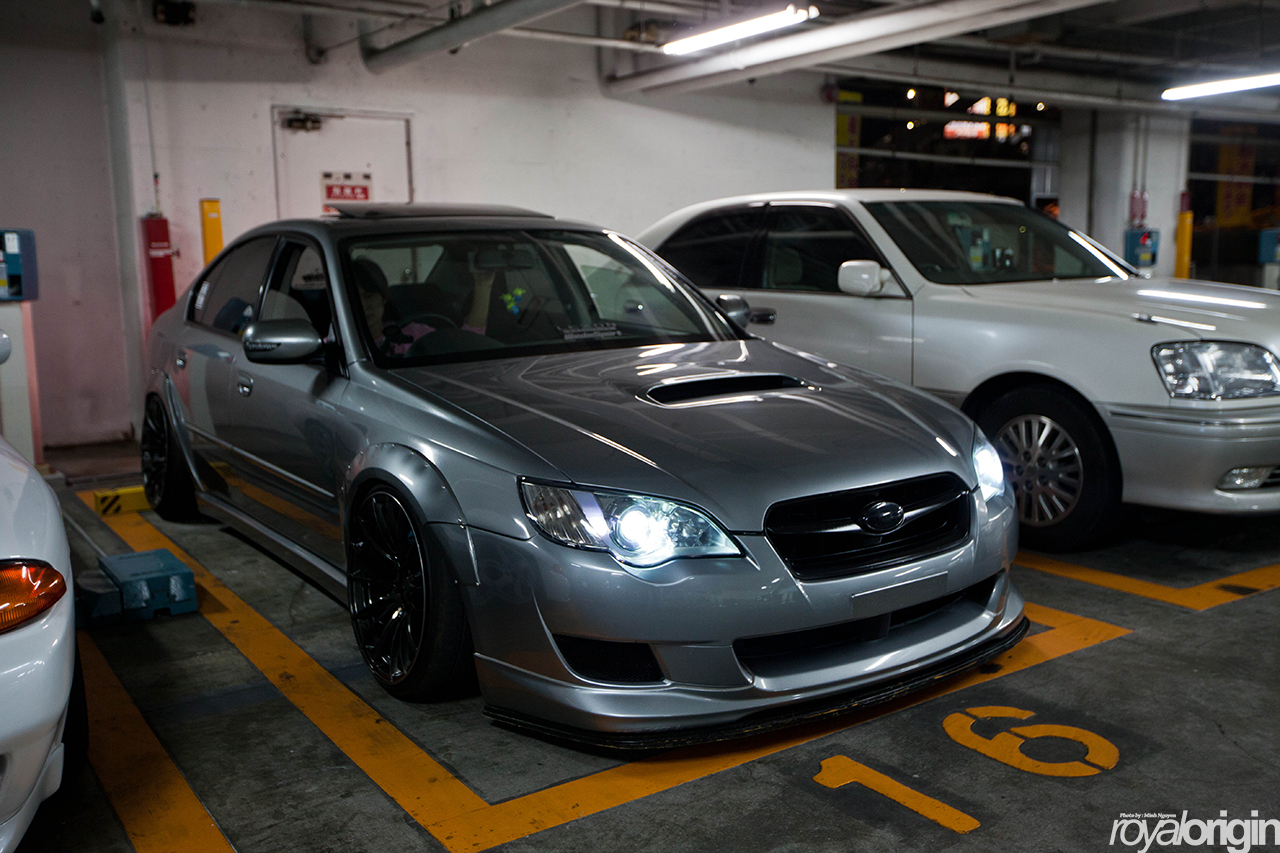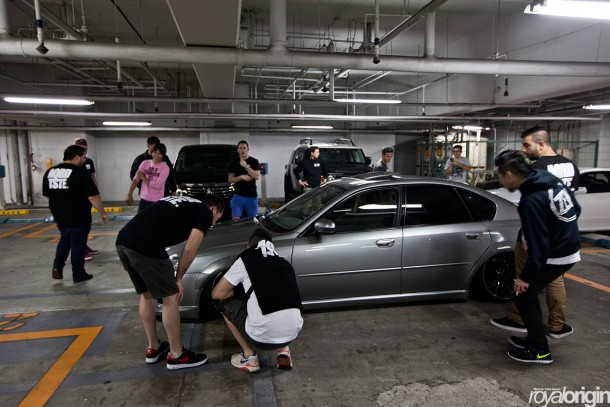 "SPECS BRUH?!"
Rolling through the freeway tunnels with Shingo was fucking tight. I wish I recorded a video instead of taking photos..
Next post will be about the meet.. So stay tuned!
-NGU ASS