Main
RO in Japan | The First Day
By
|
I have a problem with being easily bored of life. Sometimes, I feel like I'm stuck in a forever struggle of working, stressing over life and my happiness. We spend the best part of our lives in school, learning how to survive and perhaps thrive in this modern world of ours. After that, we spend our entire lives working to obtain a salary, so we can afford ourselves simple pleasures.  If you look at the big picture, we are all just stuck in this infinite loop of our modern lives. Once in a while, you have to wake up from this matrix and leave everything behind and take what you have to explore the other 99.9% of the world. Having an adventure in Japan should be a bucket list for everyone in the world. No matter what part of the world you're from going to Japan is nothing you will ever experience, the culture, the food and the people will grant you a brand new perspective in life.  I hope in the next series of post will convince you to use those saved up vacation days and explore Japan.
This was my room for the entirety of the trip. It was nice and cozy and ridiculously cheap. If $150/a night hotel rooms isn't your thing then try going on Airbnb.com. Plan your dream vacation on a budget.
These were the companions on my second Japan trip excluding the samurai guy. Brendan, Neel and Vinh. It was all of their first time going to Japan and they were super anxious and excited to experience the culture.
Last year, this sushi place that shot out your orders left a lasting impression on me. I had to make sure that I took the guys here for this ridiculously cheap sushi. $1 a plate!! This sushi place is a chain restaurant called Genki Sushi. You can find it in Shibuya near the famous cross walk.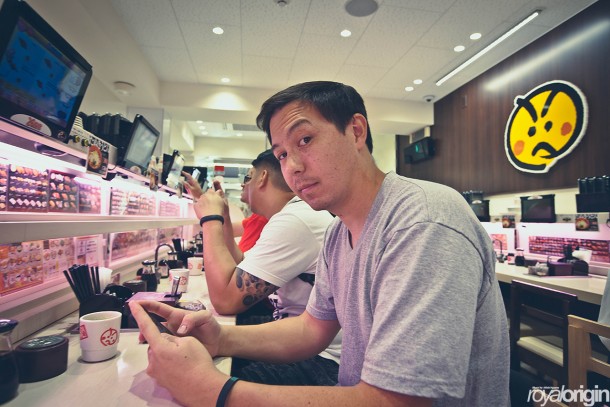 Brendan and his signature raised eye brow look, the yellow happy face was trying to copy him in the back.
This is my favorite place in Tokyo and oddly enough it's a Starbucks! Find this at the roof top Starbucks in Harajuku.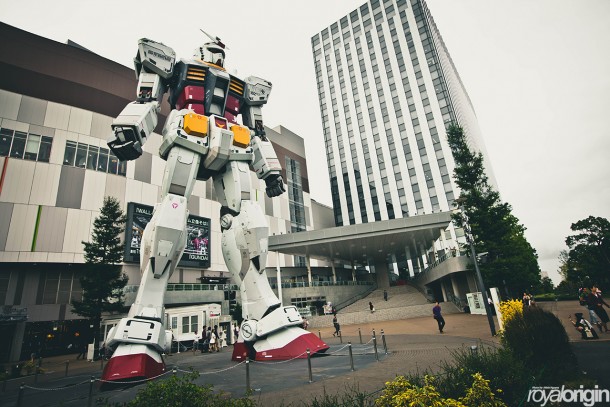 Next stop was Odaiba! Where the famous Gundam stands tall for tourists.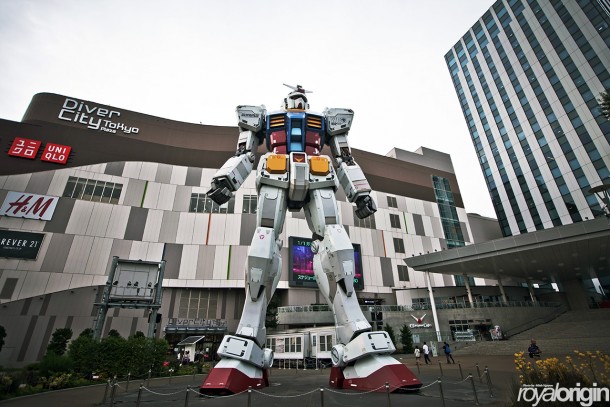 The Diver City Plaza behind the Gundam is an awesome mall with an even more awesome food court. Definitely a place to shop and grab some delicious food.
The guys were definitely awestruck by the Gundam even put the phones down just to take it all in.
Sometimes you need to put the phones down and live in the moment.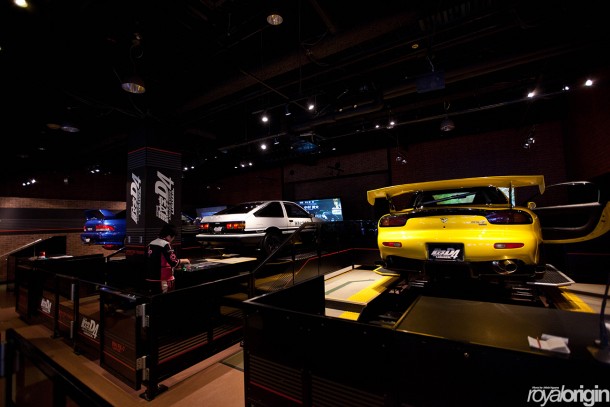 About a block away from the Gundam is Joypolis where they have a real Initial D simulator game. Joypolis also has some other awesome games to enjoy in the 4 story building. It was like a Chuck E Cheese, but 100x better.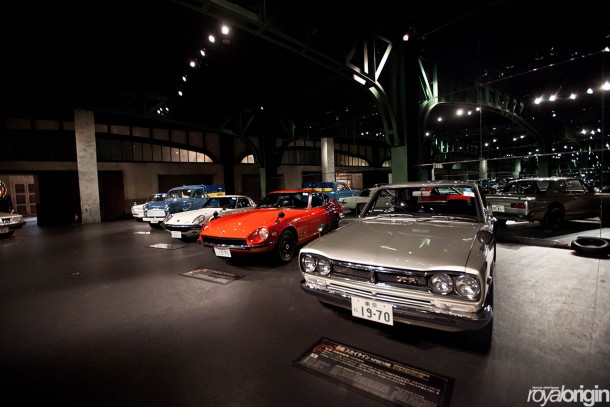 About another block away is the Toyota Mega Web museum. This is a spot to geek over classic cars and the new Toyota models.
I honestly didn't recognize some of these classic Japanese cars, it was refreshing to see these cars in immaculate condition.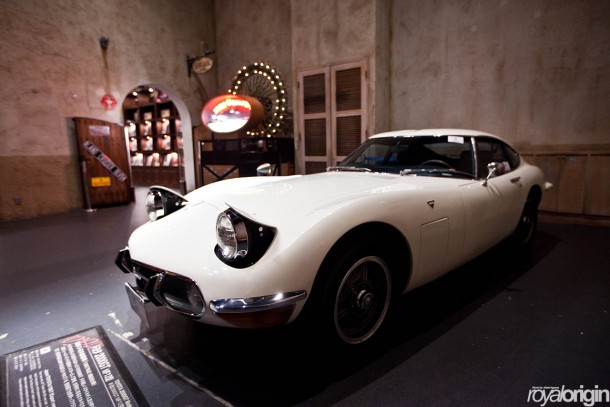 Hallway of Collectibles.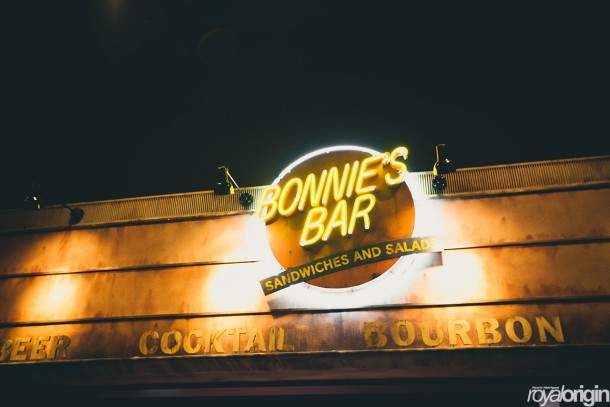 Funny how they had an Americanized theme hall way of cars.
Upstairs celebrated Toyota Motorsports and the future of Toyota.
Would not mind having this van for long road trips.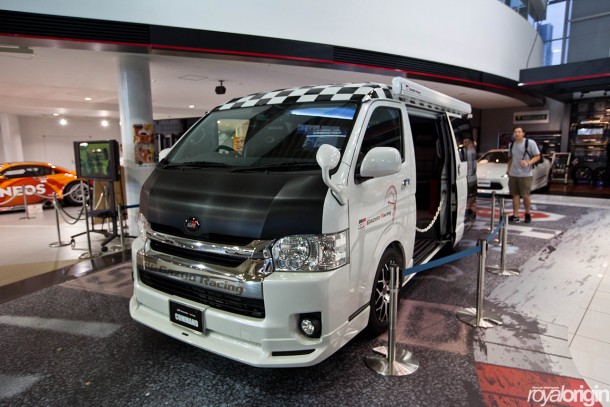 The new Toyota Crown Athlete.
What was cool about this display, you could get into the car and just get a feel of how it would be driving this car.
The re-released Toyota Land Cruiser 70 Series.
For some reason Vinh wanted to test out this tiny handicap-able car.
To find this area all you need to do is follow the Ferris wheel.
After Odaiba, we headed out to Shinjuku to meet up with Brendan's friend Will from Rennstall.  While we were waiting, there were bands playing outside the station for the fun of it. None of them had hats out or a donating jar, just wanted the exposure.
Made our mark.
Will and his friends took us out to an Izakaya for food and drinks. The Japanese have this thing were they like to get pissed out drunk, so most Izakaya and some restaurants offer a all you can drink service.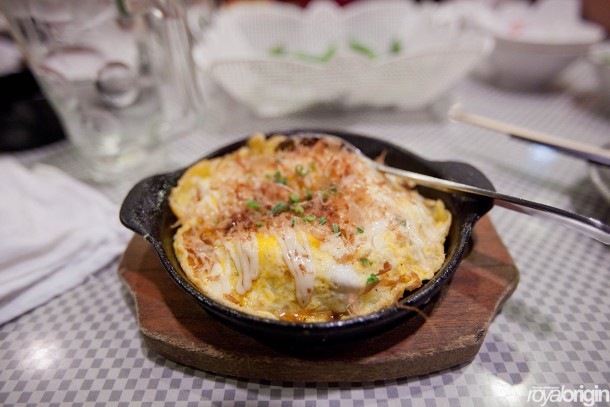 I just wanted to stick to the finer things in life like this egg and yakisoba on a skillet.
Vinh was too tired from today's activities and knocked out while we were grubbing.
That sums up our first day in Japan, crazy how what we did on this day took about 3-4 days last year. I recommend getting a pocket WiFi so, you don't waste anytime getting lost. The company JCR Pocket Wifi is what I used because you can pick it up from the airport when you land. Make sure you check back for more Japan posts!
-NGU ASS