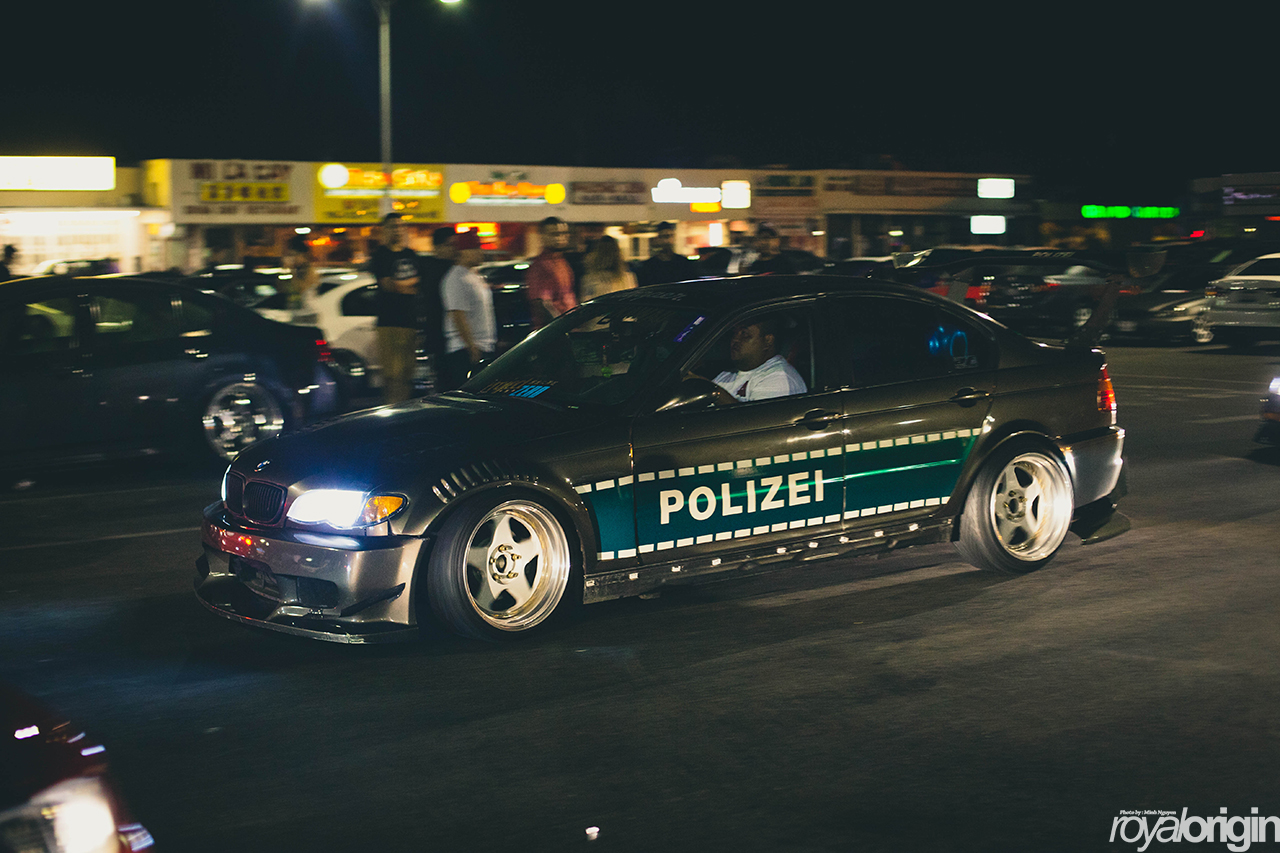 Main
Super Royal Fitted Zero Meet
By
|
 An orgy of car crews/media teams got together and threw a huge meet for the visitors, Super Kawaii Crew from the PNW. It was after the Nisei show, so most of the people after the show drove straight to this meet.  We were also coming from LA and by the time we arrived to the meet the whole parking lot was completely filled. This is quite the feat because this lot is fucking huge. Like this parking lot is home to ABC Supermarket the mother fucking center of Vietnamese grocery shopping for all surrounding cities. You know how many Vietnamese people live in Westminster and Garden Grove? 36,058 in Westminster and 47,331 in Garden Grove. Well, I don't want to exaggerate to much but just know a fuck load of people go here and this parking lot is never as filled as it was tonight.
Cars circling around the parking lot looking for parking. Most of them parked in illegal areas and got cited. Pay to play home slices.
Love seeing slammed TSXs.
Mini Cooper from the Nisei show rolling slammed on Avant Garde wheels.
If it's in Westminster you know Johnne is going to be there.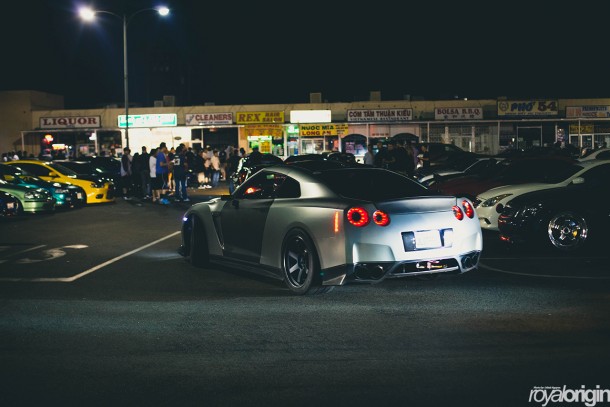 Mr. John fob himself all the way from Riverside.
The only cop I would allow in my bed room and frisk me.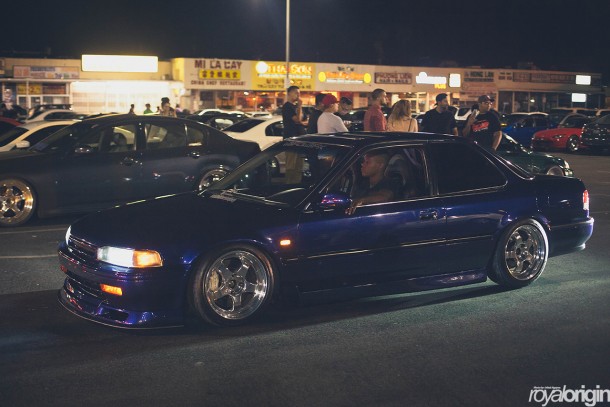 Andy stuck in limbo looking for parking.
Phat and Ashton rolling up in their Porsches. Always loud as fuck.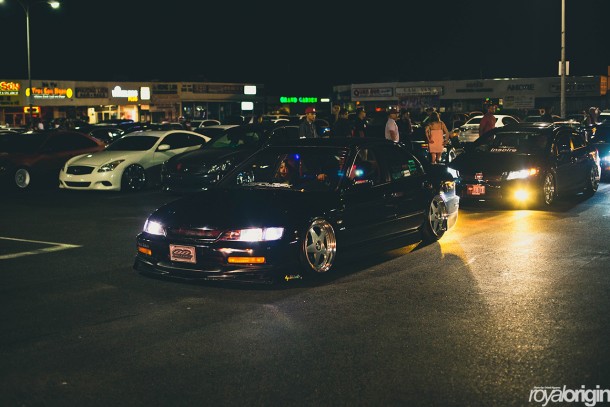 Traffic jamz.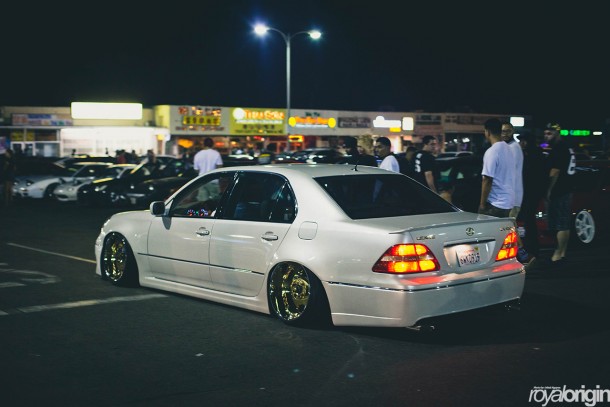 The party poopers arrived. Surprisingly, they didn't kick everyone off the property and only cited people who were parked in a red zone.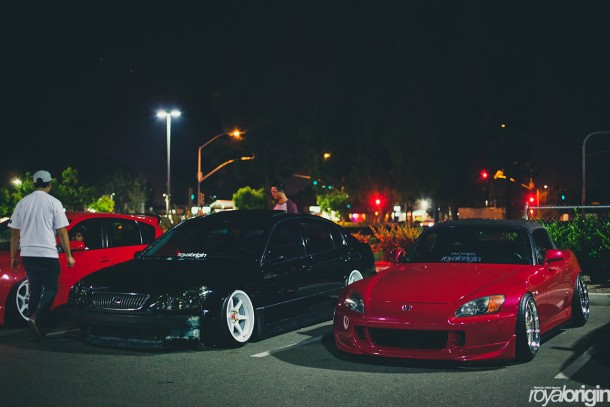 We decided after the meet to grab some food and eat at a park while some of us played some basketball.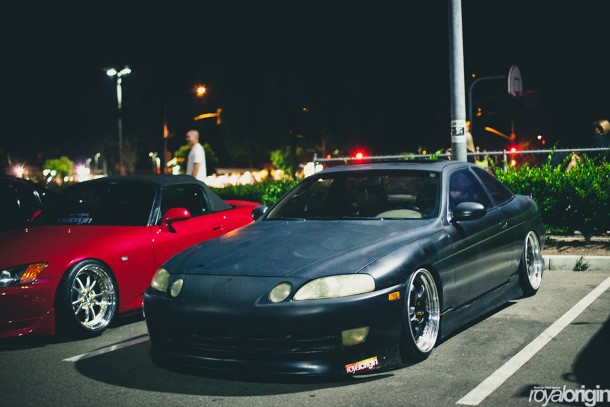 My SC400, it was nice driving it around that night.
Keith's IS300.
626 boys, Angelo and Derek.
Well, we got kicked out of the park because apparently parks close at 9:00 PM. We ended up at the usual spot Tastea and Vu began to sticker bomb the spot with some of our old stickers.
Jay came up with the brilliant idea to do a group shoot since we haven't had one in a while with our cars.
The set up was very painful..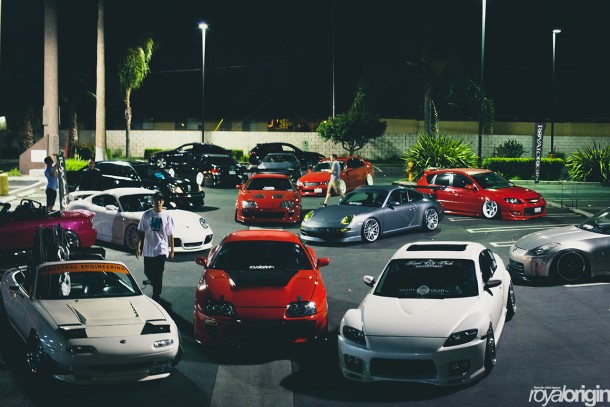 Like really bad.. with no professional lift or a wide angle lens it proved difficult to get a good shot.
This was our set up for the shoot standing on top of a CRV roof top that kept on caving in and shaking made it very difficult to leave a long exposure shot.
So I decided to just walk around and shoot the cars haha.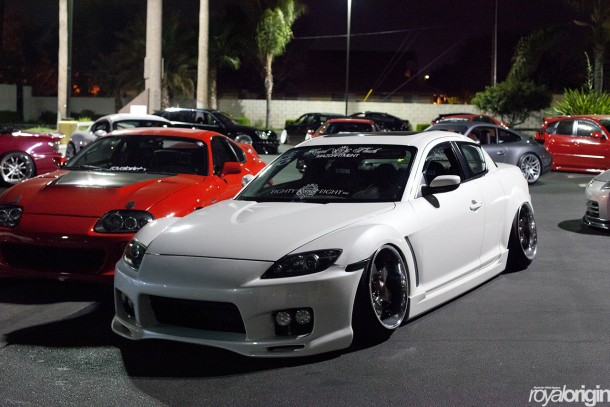 This is the best shot we got with my 50mm lens. I'm not sure how it came out on Jay's Nikon so, we're going to have to just wait for that.
-NGU ASS