Main
Sin City Affair 2014
By
|
Another super late pass on a post, I was suppose to have these photos published like a week ago. Due to my busy schedule and not having my priorities straight you will receive them now.. Well it was the day of the meet and as always we started the morning hung over, faded and disoriented from last night.
The "i'm hungry for breakfast" face.
Randy's up early to get that shine in.
How many guys does it take to find a battery?
This car is so beat up but for the right reasons now.
Lexus, Nissan or Honda?
TE37 Tuckin'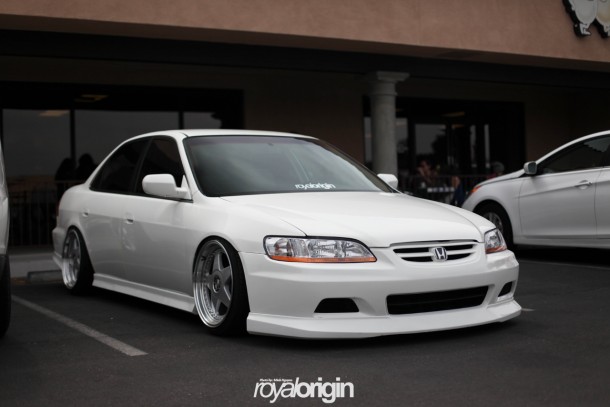 Keith's Accord in front of Egg Works.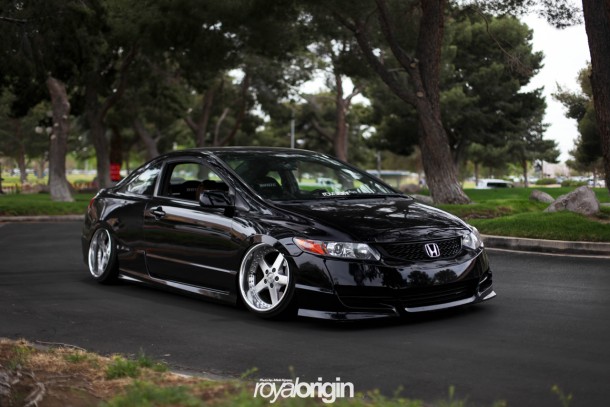 Jimmy's Civic in the forest.
Back at the house some of the guys were getting ready for EBC.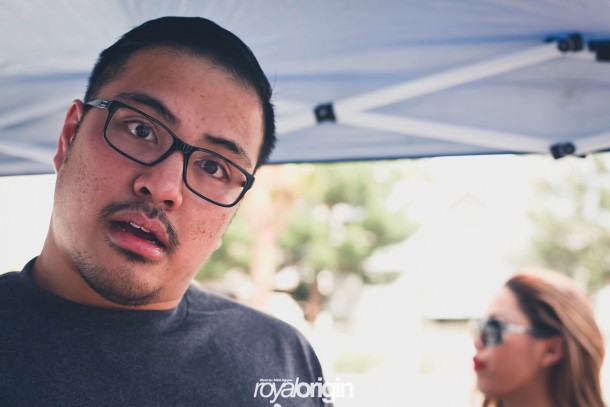 Chivas the owner of the Sunkist EM1. A big thanks to him for helping get this event together and he does it every year too!
Rica and Bonnie passing out the JDM Chemicals flyers! Thanks girls!
Chivas checking people in.
Shavi getting the card reader to work.
Abbitt thinking about ditching his coffee cup for a Fat Tuesday.
Some of the girls of Royal Origin.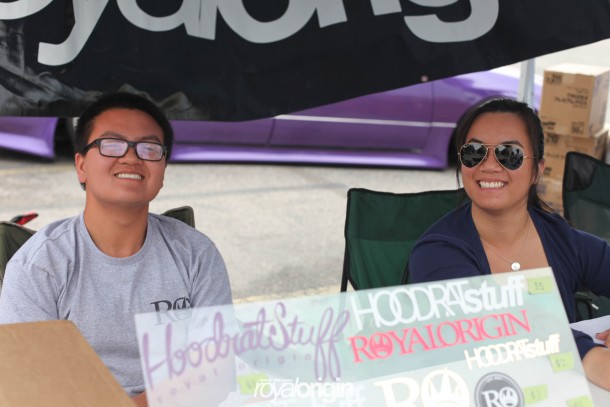 My brother Vinh and Tina doing work at the booth.
The Wong Brothers.
Tina and Christine.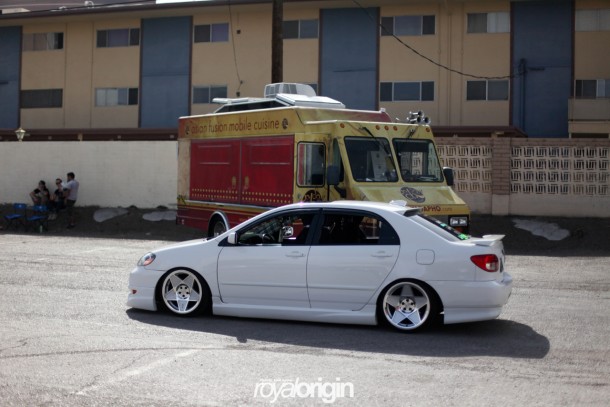 People starting to roll up.
The Sunkist EM1.
Paolo dragging his exhaust around the meet.
The tank.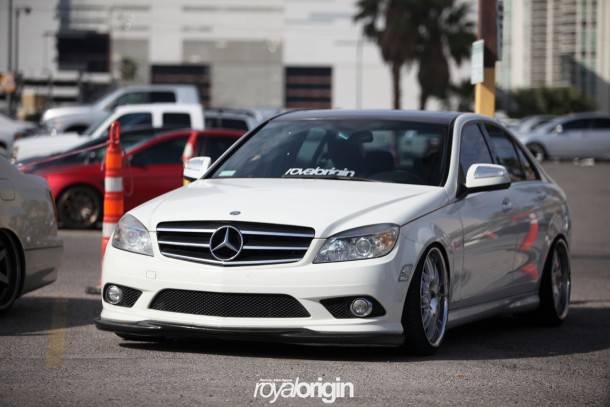 The Christ.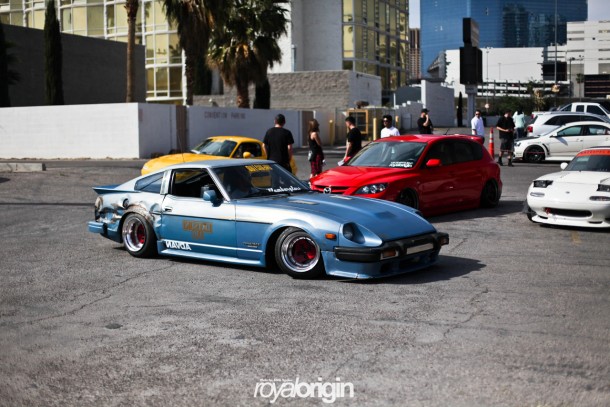 Thanks everyone for supporting us!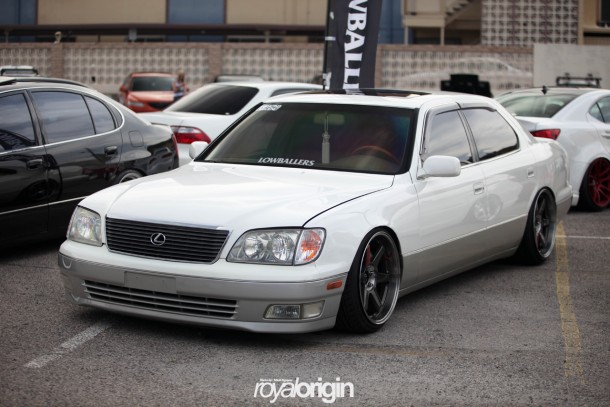 Keith and Regina.
Regina always ready for that photo.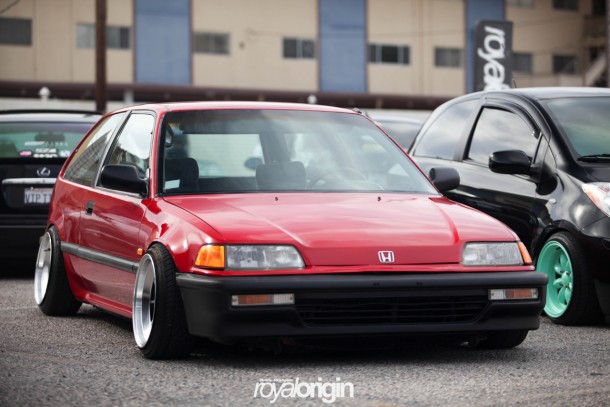 This is the kind of stuff I like to see at our meets.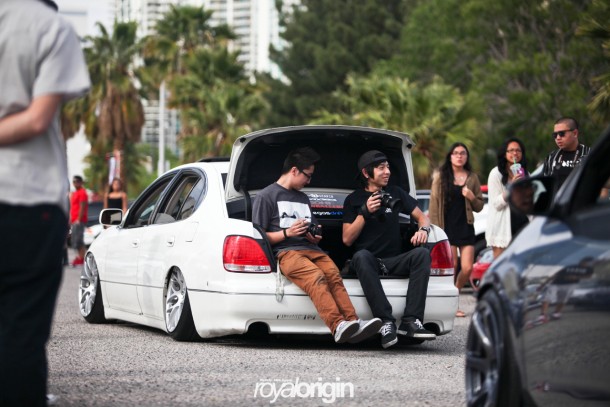 To get more rim tuck in the rear, add photographers.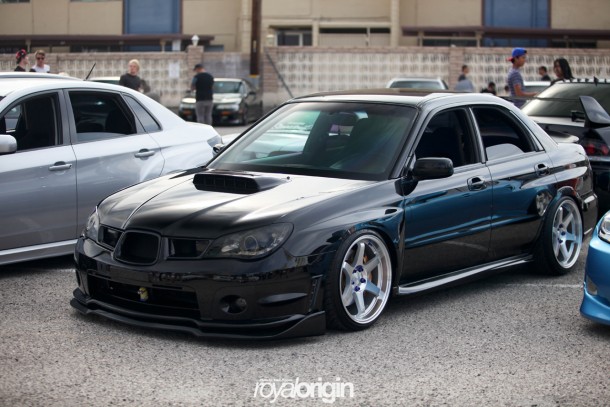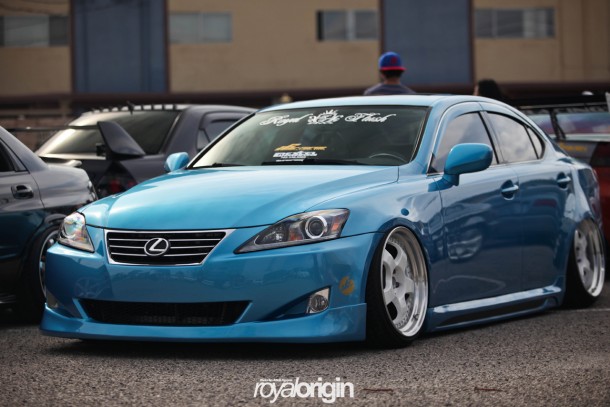 Great color combo on this IS.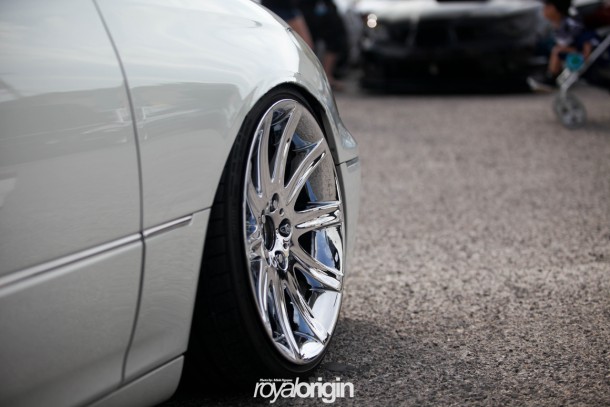 Thanks for the support!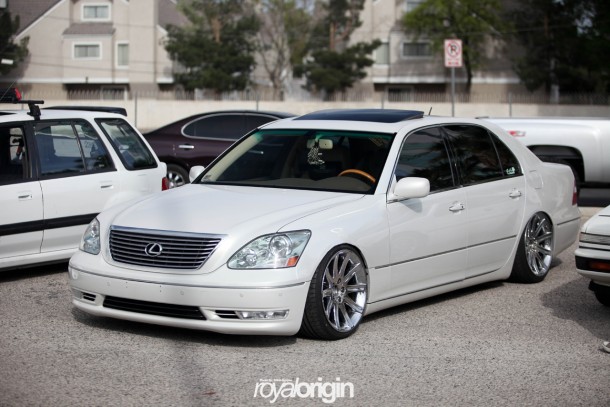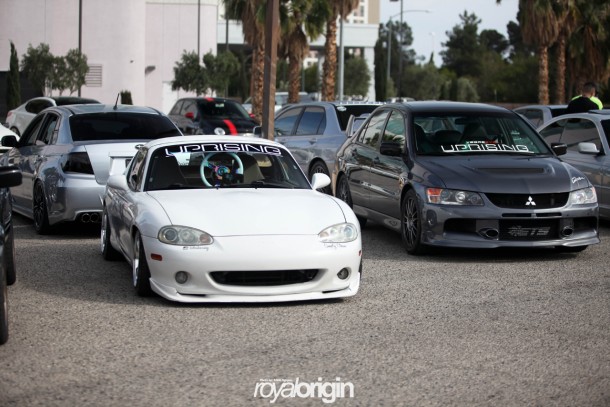 Junction Produce GS!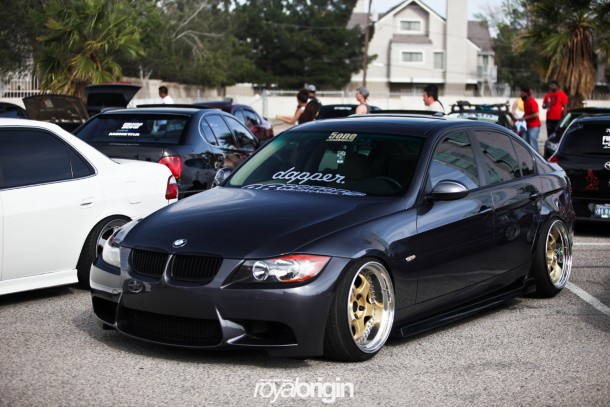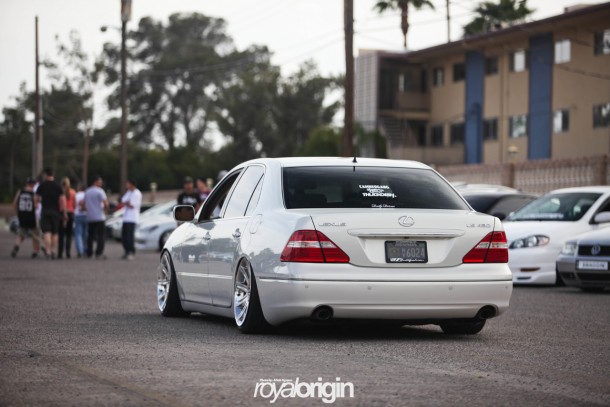 Cimon got too turnt and knocked out in my CRV.
"I gotta get a Sony"
Selfie check.
Thanks Richie for putting in work.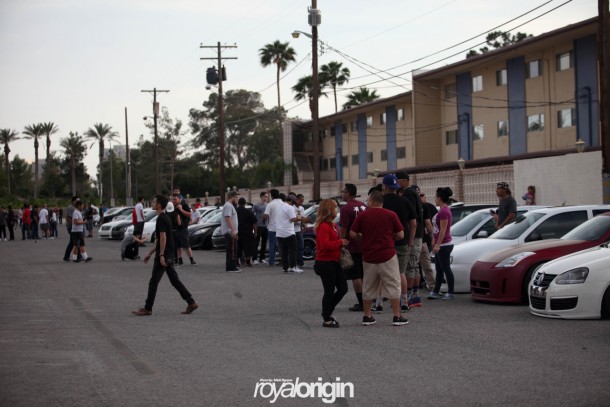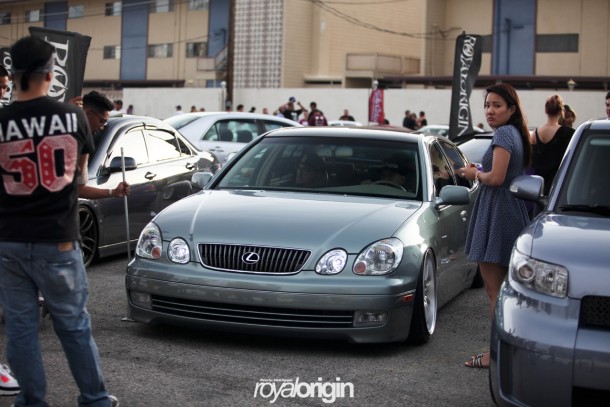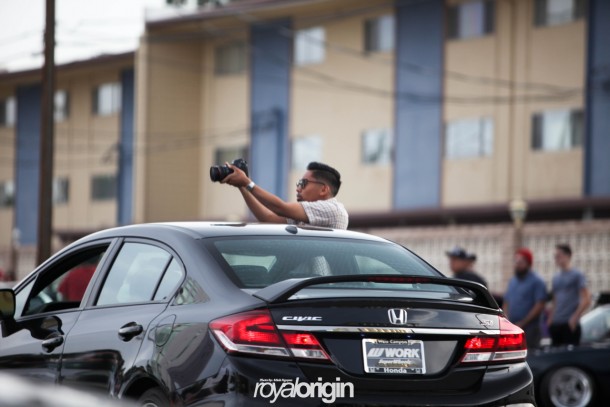 Nimo coming late as always.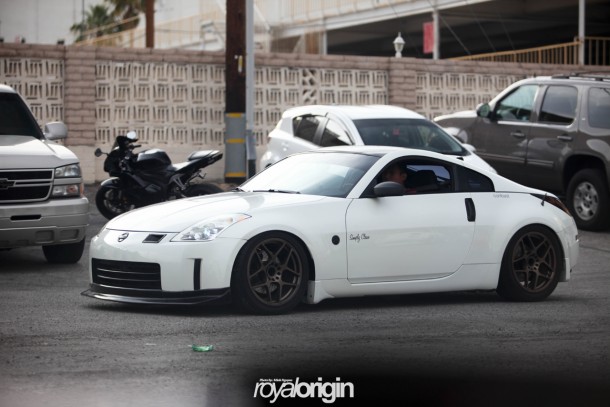 Jesus… This MK6 looks so good.
Rock and Tina are so cute, when are you guys getting married?
Another cute couple Ashton and Carol.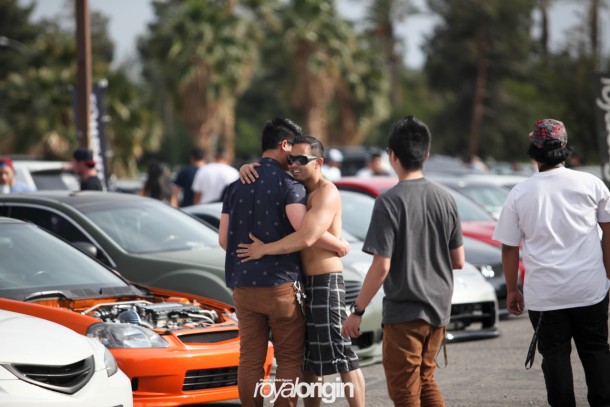 Bonnie's face when she saw Phat running around half naked.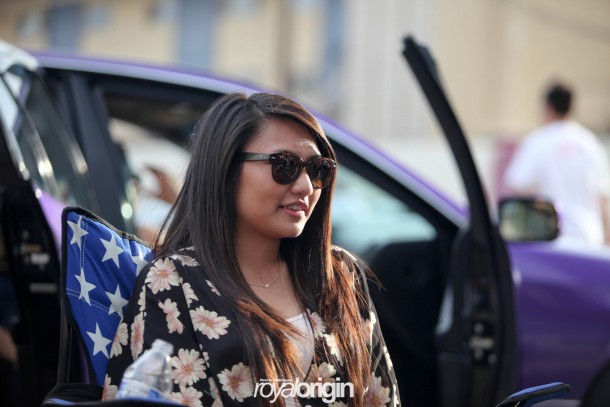 The infamous model Rica.
Subaru lovers.
Ryo is serious about Soap Land.
Some Aerial shots from the parking structure.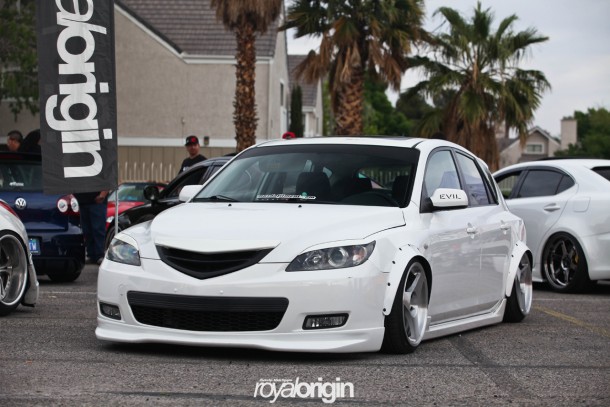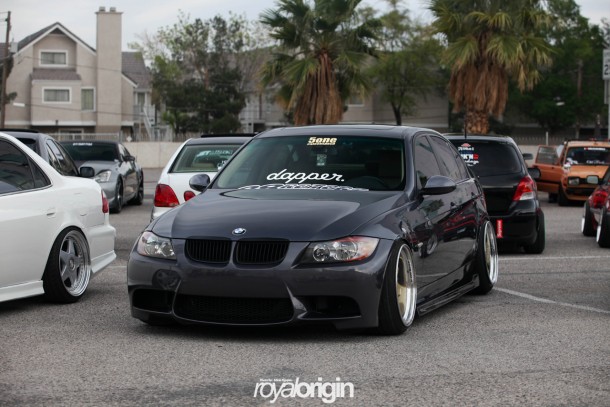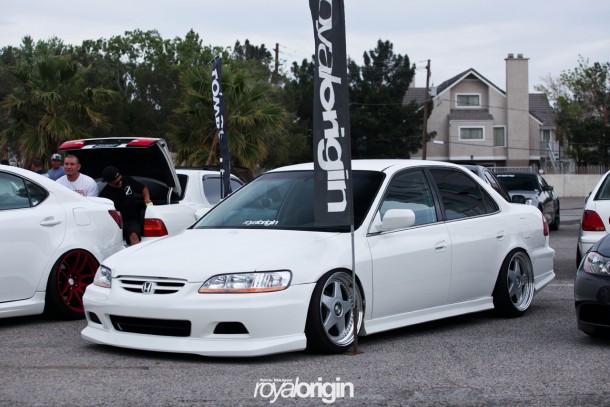 Who the fuck puts the flag in front like this? Idiots…
Just chillin'
This MK6 is so sick.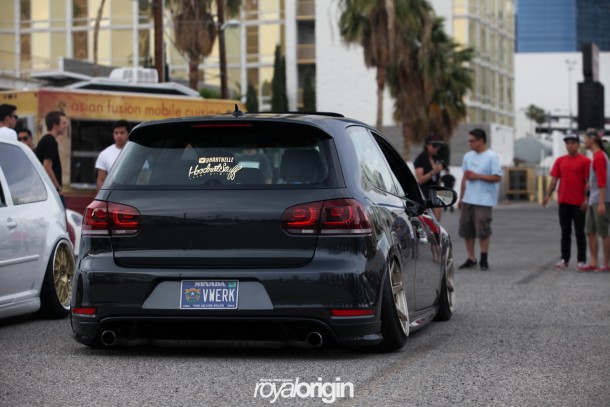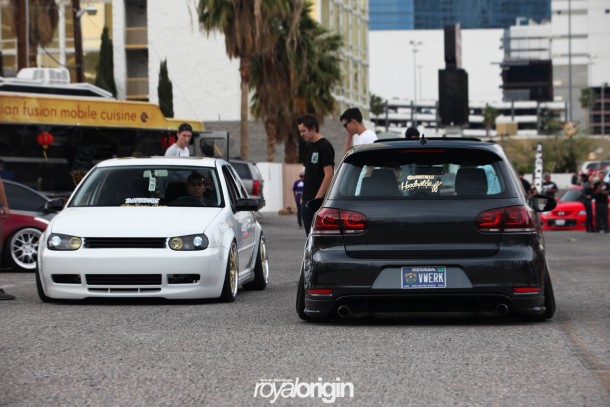 Hoodratstuff.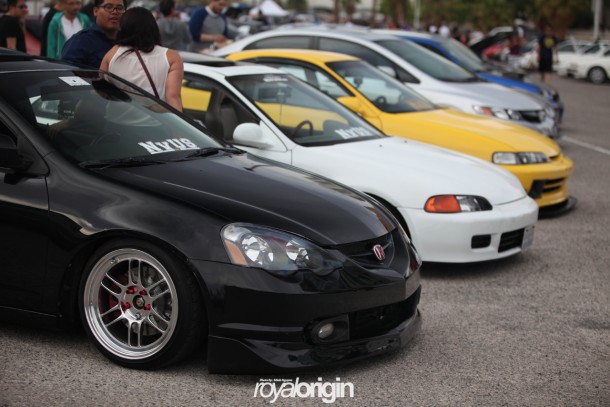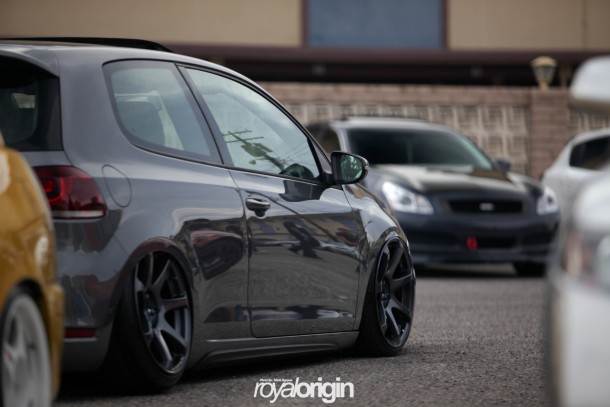 This Integra Type R is so perfect. Envious indeed.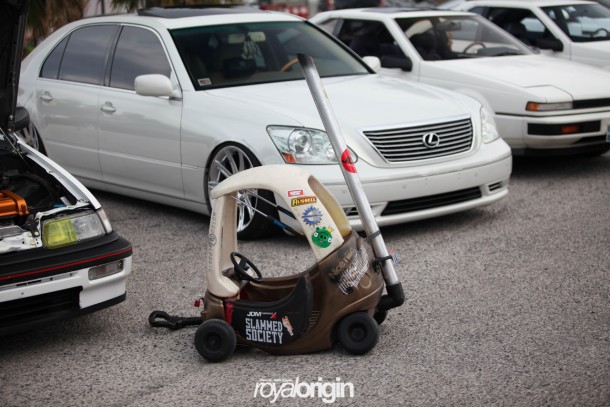 Best thing at the meet.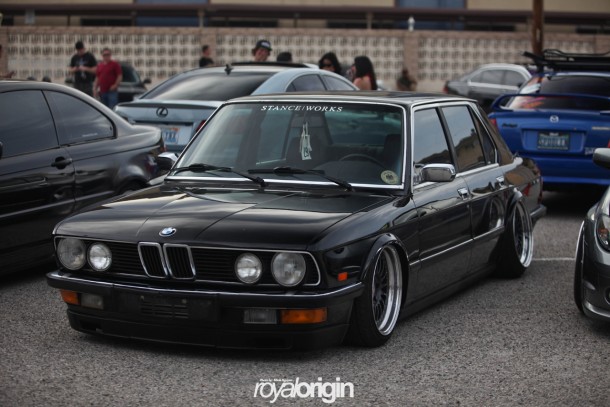 This car was so boss.
A full line up.
Thanks for the support homie!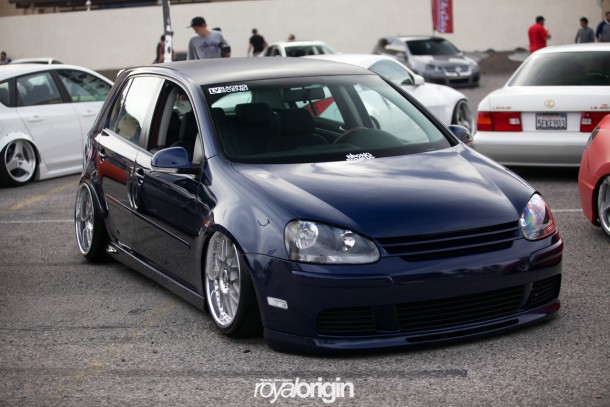 I didn't bring my IS because of this guy.
Phat with a shirt on spitting some game, probably offering his food.
Ian's crazy Datsun.
Roof top chillin over the meet.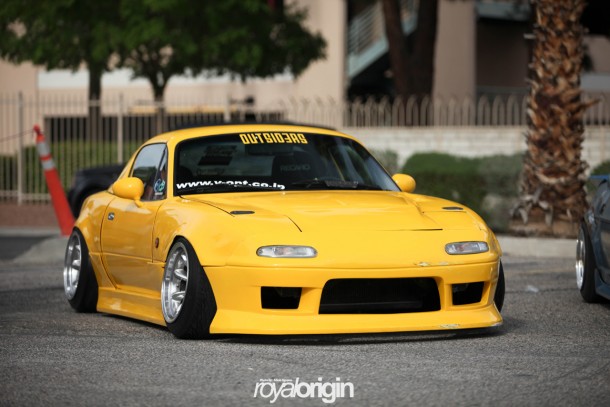 This Miata has just become my favorite Miata.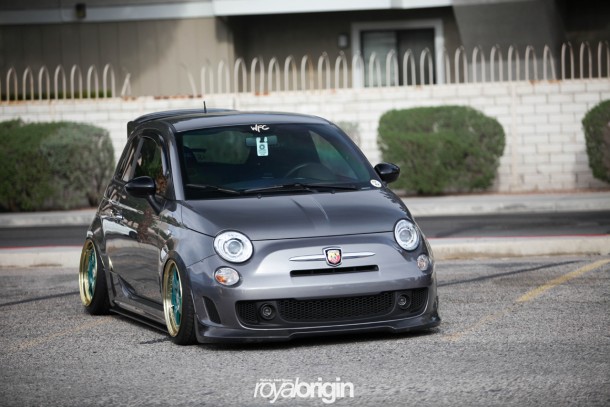 WFC Fiat.
Gotta get down to take a photo of Shavi's car.
Thanks everyone for another eventful year! I always love going to meets in Vegas because of the chill atmosphere and the cool cars.  Thanks LV Racing and Wat Da Pho for helping secure us a spot. See ya again next year! As always there are more photos in the gallery.
-NGUASS