Main
Japan | The Arrival
By
|
It was finally here, the day of our departure to Japan. We were all pretty anxious to go to a place where we didn't know much about the culture and we would have to deal with a huge language barrier. I wanted to learn as much as I could about the Japanese culture and I believe you can't really learn a culture until you submerge yourself into it. Reading it on google isn't going to teach you as much it would living in the culture. Throughout my post about Japan, I will try to get into detail about things you should know if you ever decide to visit.
John and Keith were ready for our 12 hour flight. Good thing Singapore Airlines had every single Fast and Furious movie available to watch.
We arrived in Japan around 10:00pm also known as 2200. The time is mostly displayed in military hours in Japan. Since the train stations close at 0000 hours we had to figure out the system pretty quick. It wasn't as bad as we thought it would be since everything is color coded and the train station workers are extremely helpful.
Our home for the next 3 days, the homes in Japan were made for compact living.
Kitchen, dining room and living room.
A pretty nifty parking setup.
One of those cool vending machines I always see online. These machines become a daily ritual here. I don't think we spent a day where we didn't buy something from these vending machines.
They also had one for cigarettes.
Our first day exploring Shibuya and Ebisu.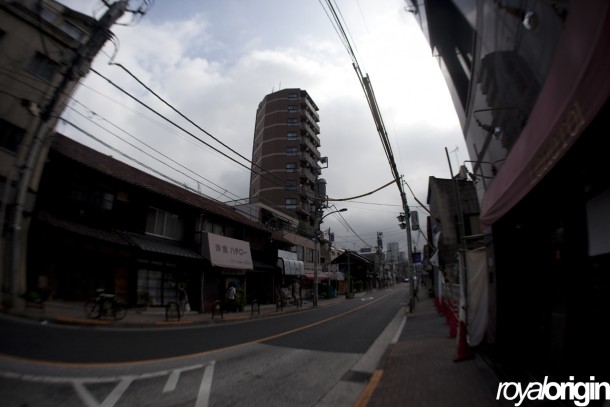 Seemed like there wasn't much going on in the morning, it was mostly commuters trying to get to work on time.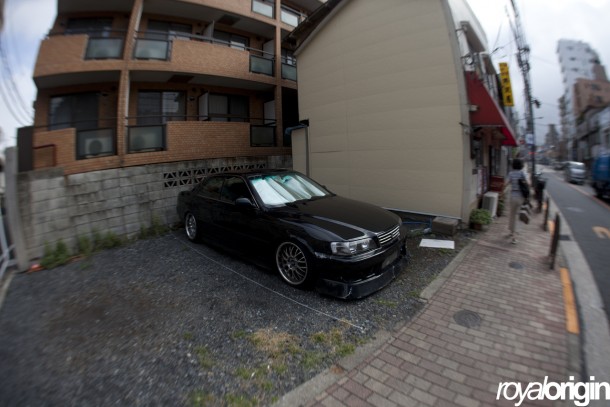 Our very first car spotting, you don't know how excited we were to see this Chaser.
It was kind of beat up, but seeing this car out of no where got us all riled up.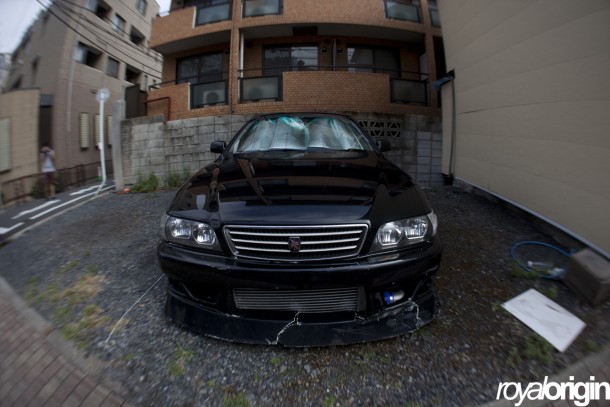 Drift scars.
Really long rivers streaming through out the city.
We took the wrong turn and ended up at a small cemetery.
Cool intersection crossing.
Ebisu.
Quiet little park in the city.
Even had a pond so you can do some pondering about life.
Wish I had a basketball to play.
Our first time visiting a convenience store and damn we were impressed with all the food they had to offer. So, there are about 4 major convenience stores in Japan : Sunkust, Lawson, 7-11 and Family Mart. They sell about everything you can ask for at these stores from street food to lotion for mosquito bites. I was told people basically live by these stores because you can also pay your bills at these stores and your bills are instantly paid too. 7-11 would be the best place for foreigners because they have a ATM machine that you can use for U.S. banks.
A pork cutlet egg sandwich for only 230 yen = $2.30. The easiest way to learn the pricing of everything for Americans is to take two zeros out of the price. So, if something is 10000 yen take out two zeros and it would be $100.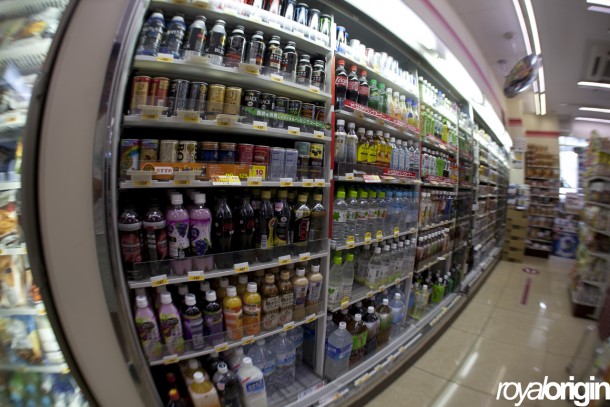 Japanese drinks from wall to wall.
John and Keith devouring the snacks we got from the convenience store.
Long alley ways where most of the scary things happen in Japanese movies.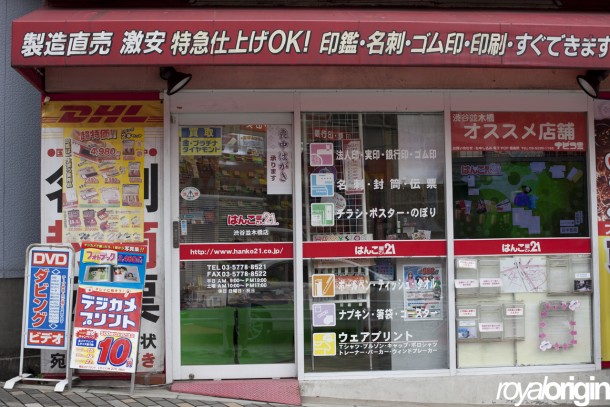 For a long time we thought most of the restaurants were closed because we thought the sliding doors were automatic. Turns out that these doors had a button to press for it to open….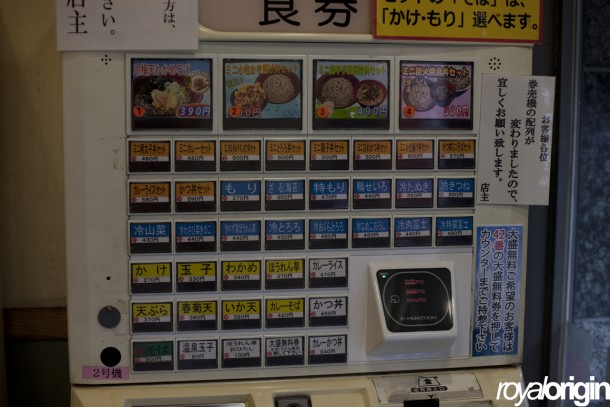 Upon entering we were faced with this machine, which is used to order food. It's a ticket machine and you choose what you want and get a ticket to give to the chef.
This would be the ticket to give the chef.
With that ticket you get some of these delicious food.
I believe I got udon even though I was aiming for the curry pork cutlet.
After our meal we somehow ended up at a arcade that was filled with pachinkos(slot machines).
Keith and John sharing an intimate moment at a little book store.
RWB on the cover of the 911 Porsche magazine. It's cool in Japan they have magazines dedicated to specific hobbies or certain cars.
John real excited to be in Japan.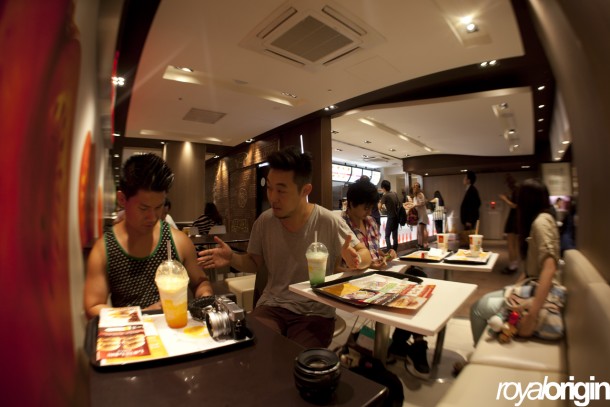 This little hip kick it spot is a Mc Donalds.
Peper lunch!! It was weird seeing so many around the city because in the states there's only one and it's in Milpitas, CA.
Made it to the famous Shibuya crossing.
This is what I enjoyed the most about Japan, being able to walk through the city.
A legit Mario Kart setup. We just had to play it.
Traveled 6,000 miles to go eat at Outback Steakhouse.
Matt gave me some stickers of his new company Street Faction to sticker bomb Japan.
Walking down a sketchy hallway that lead us down four flights of stairs..
The hall way lead us to a place that sold manga and manga collectibles. Manga are comics created in Japan. In Japan, people of all ages read manga. The medium includes works in a broad range of genres: action-adventure, romance, sports and games, historical drama, comedy, science fiction and fantasy, mystery, suspense, detective, horror, sexuality, and business/commerce, among others.
A library of manga…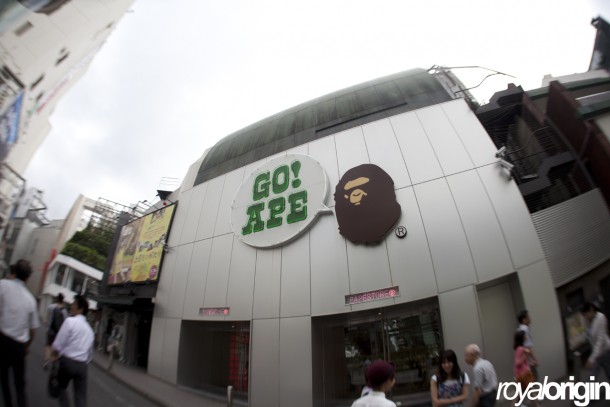 We randomly found the Bape store in Shibuya while exploring.
A colorful light show in the hallway as you enter the store.
Shoes were being displayed on a conveyor belt.
If I had money to blow, I would've bought the $300 sunglasses.
More stairs… This time in neon yellow.
After walking up and down so many stairs, we decided to take a break at a yogurt shop. I got this crepe and it had so much flavor in it! I later learned that milk in Japan has a higher percentage or something. It makes milk in America taste like water.
The coolest thing about Shibuya is seeing cute girls every 2 minutes.
The statue of Hachiko! The dog that waited everyday for his owner at Shibuya station even after his death he was still waiting.
I would randomly spot cars with cool rims.
We thought we were walking into a revolving sushi bar, but then we were faced with this….
A computer that you order your sushi from. It had an english menu too, so it was easy to order food.
After you complete your order, the food shoots out on this rail. You can see it happen on my Instagram..
http://instagram.com/p/d6abgYpybh/
After taking the plates off you press the angry yellow face button and the tray goes back to the kitchen.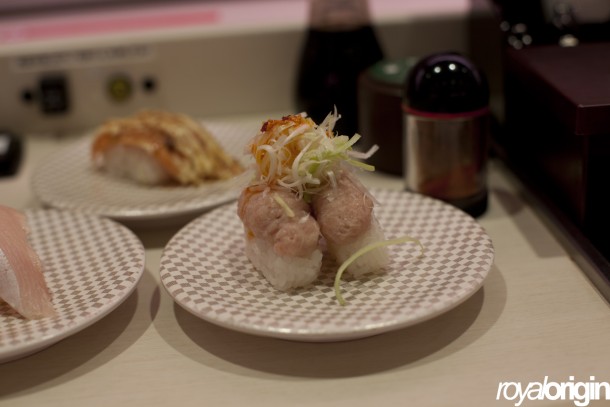 The sushi tasted so fresh!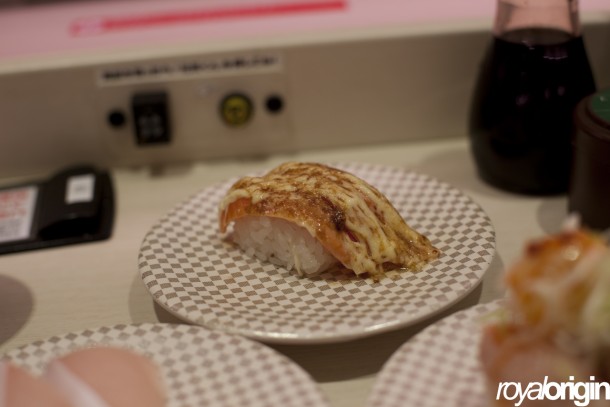 Baked salmon with mayonnaise.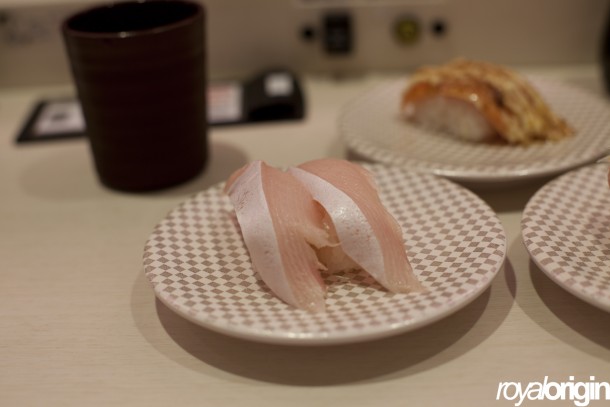 Each plate was only a 100($1) yen too!
Time for some more exploring..
Found Luigi on his last leg, now working as a promoter for a supermarket. It must have been hard when Mario died.
Out of fucking nowhere the grudge chick appears..
Rich people swag, blocking the roads and just chillin'.
It turned night pretty quick and that only meant the day was just beginning. Abbitt's friend Zee was going to be picking us up to go to a local car meet.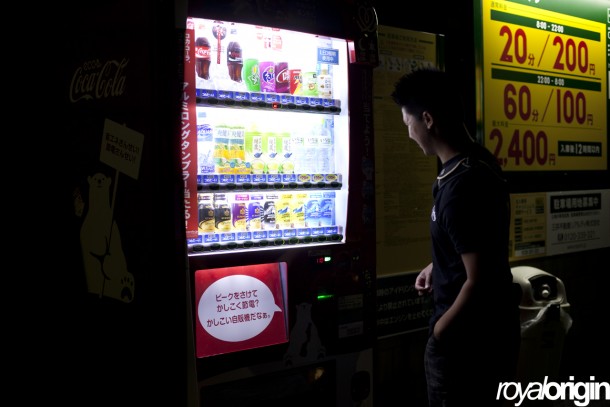 Keith quenching his thirst before going to the meet. Next post will be about the Lowbrain rest stop meet… Stay tuned..